A new fishing toile fabric, hunting toile fabric in stock!
We have a new fishing toile, hunting toile fabric!
And it is a good one.
Two scenes alternate on this fabric.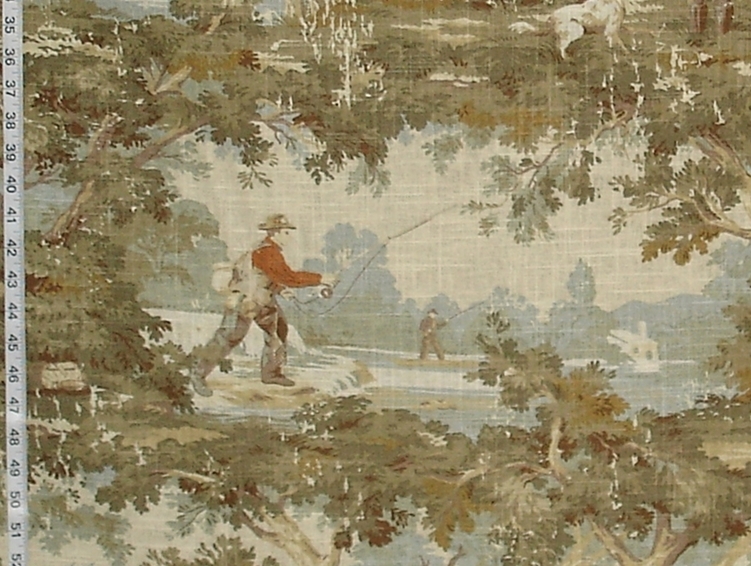 The first scene shows a stream with men fishing;
the one in the foreground has just cast his line.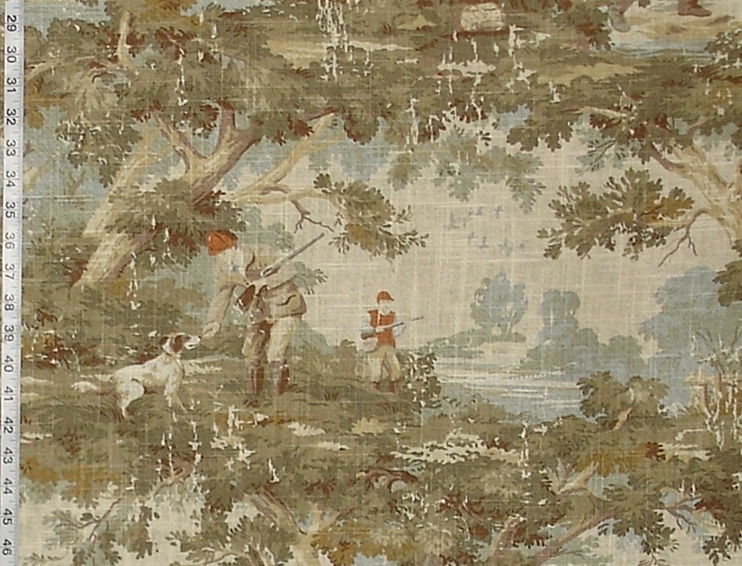 The second scene shows the river bank
with two men out for a day of hunting.
As one man leans down to his dog,
geese are seen flying over-head.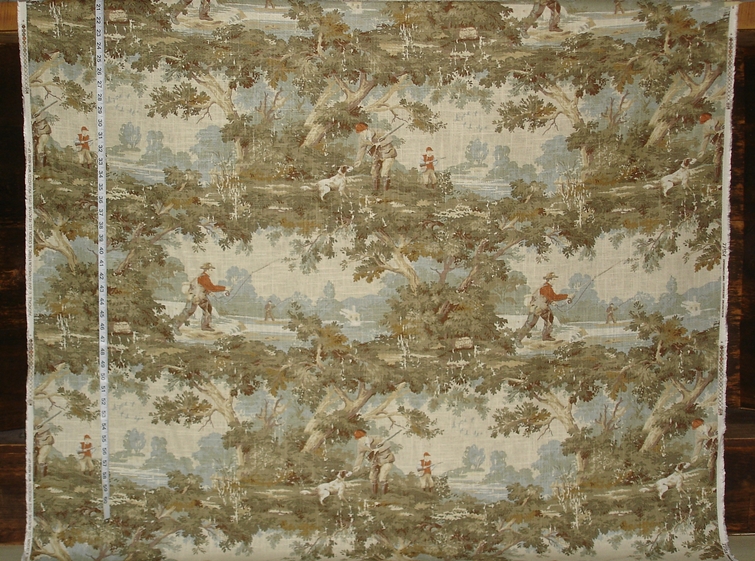 This is done in soft blues, greens, and tans,
with details of white and dark brown.
Muted orange adds extra color.
The most unique feature of this
is the distressed, vintage look.
It has been printed to look like a vintage fabric.
For these and other masculine fabrics
see the