We have a new paisley fabric in!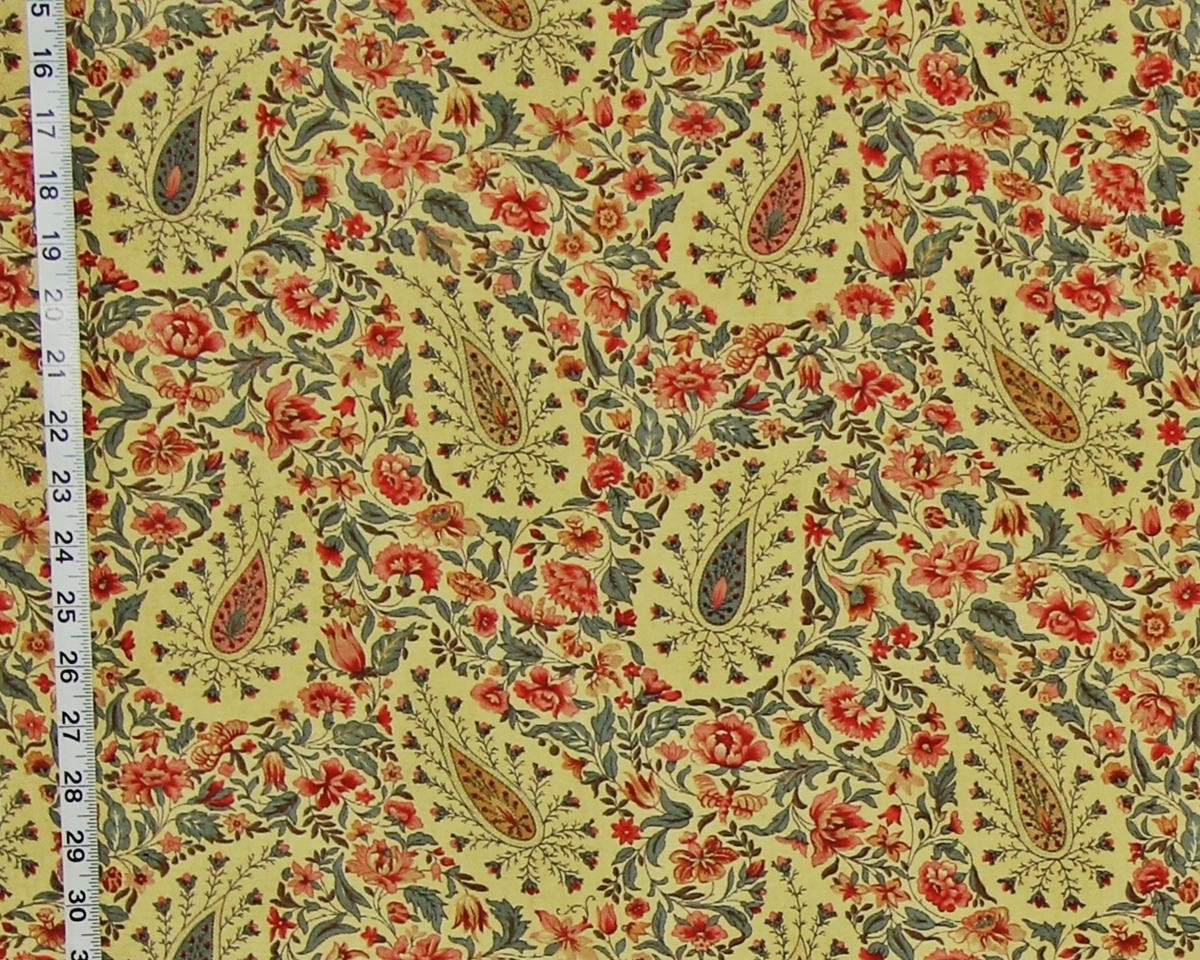 The botehs, the main element of a paisley pattern, have different colored centers,
and are growing in a field of millefleur.
There are many flowers, including
tulips, carnations, and morning glories.
The scale of this is small, and delicate.
The colors are vintage tones of pinks, golds, and salmon
with soft greenish blue.
The background is a tea stained tone.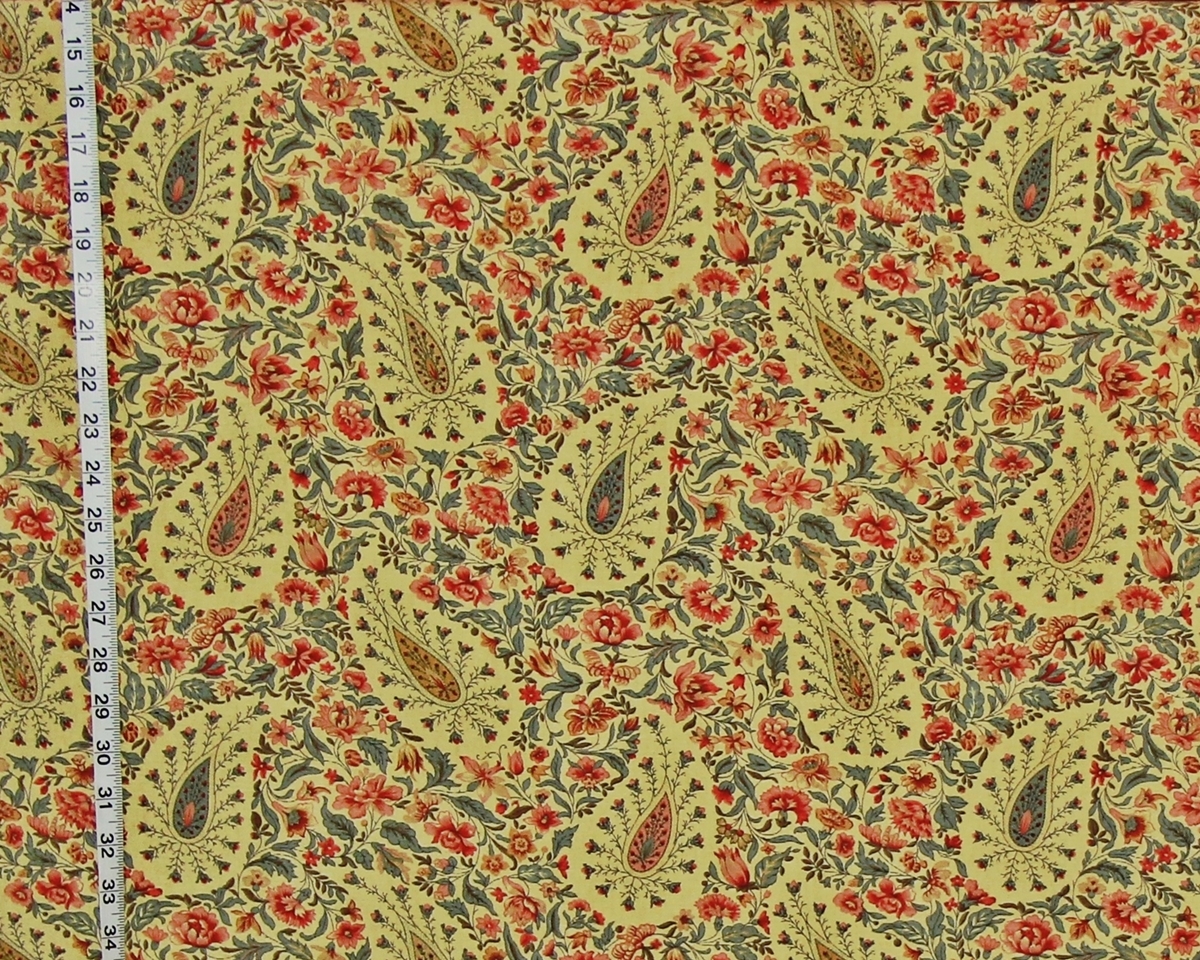 The effect is delicate.
There are two other new paisleys that will be listed over the next two days,
so check the
_______________________________________