A new Asian porcelain fabrics have been added to the website.
We have it in pink and in blue.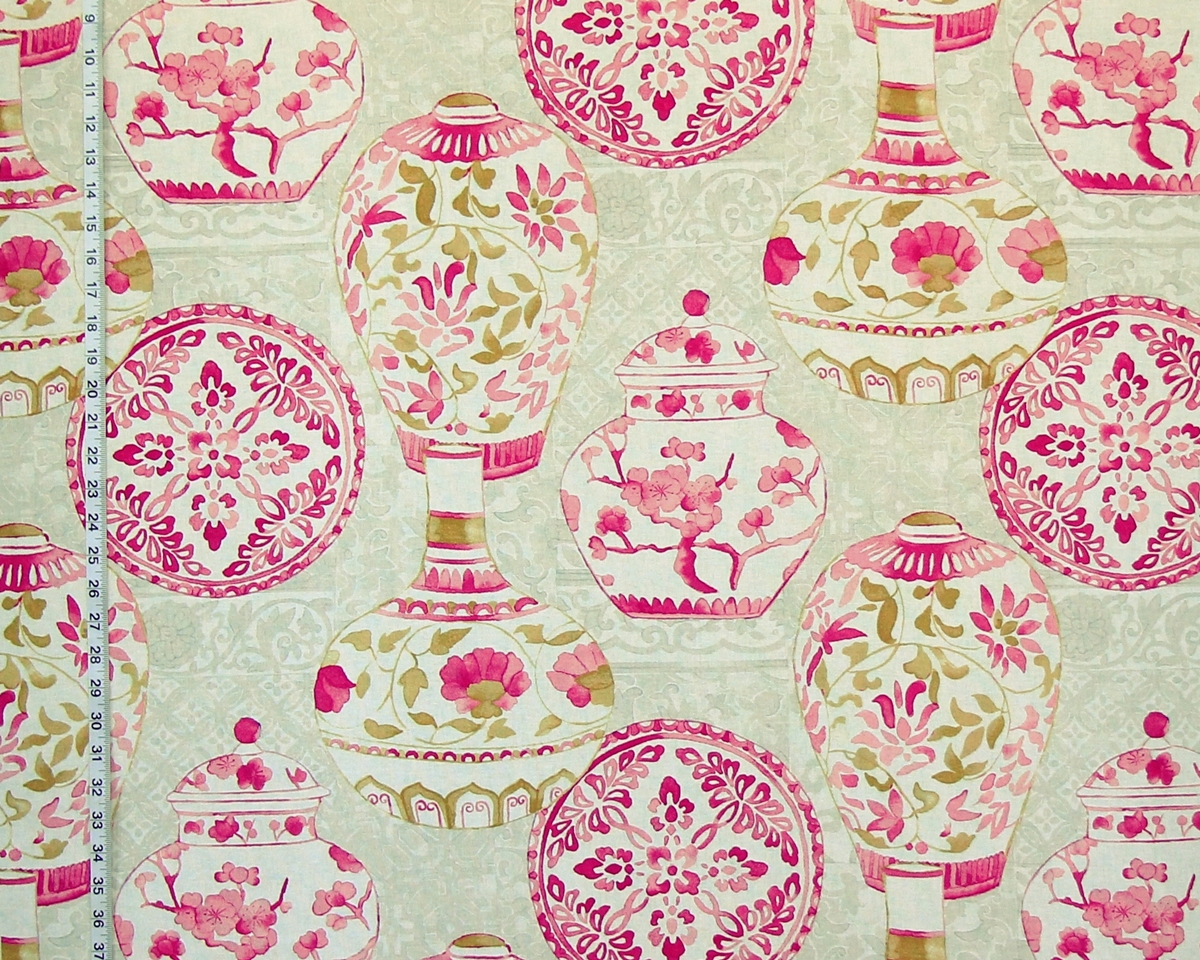 These fabrics have vases, ginger jars, and plates  with floral patterns,
which rest on a subtle background
of a patchwork of different motifs.
There are scrolling lattice patterns with flowers and geometrics,
which add depth to the design.
The pink colorway has watercolor tones of fuchsia and pink with asparagus green,
with a background of beige and white.
The effect is sprightly.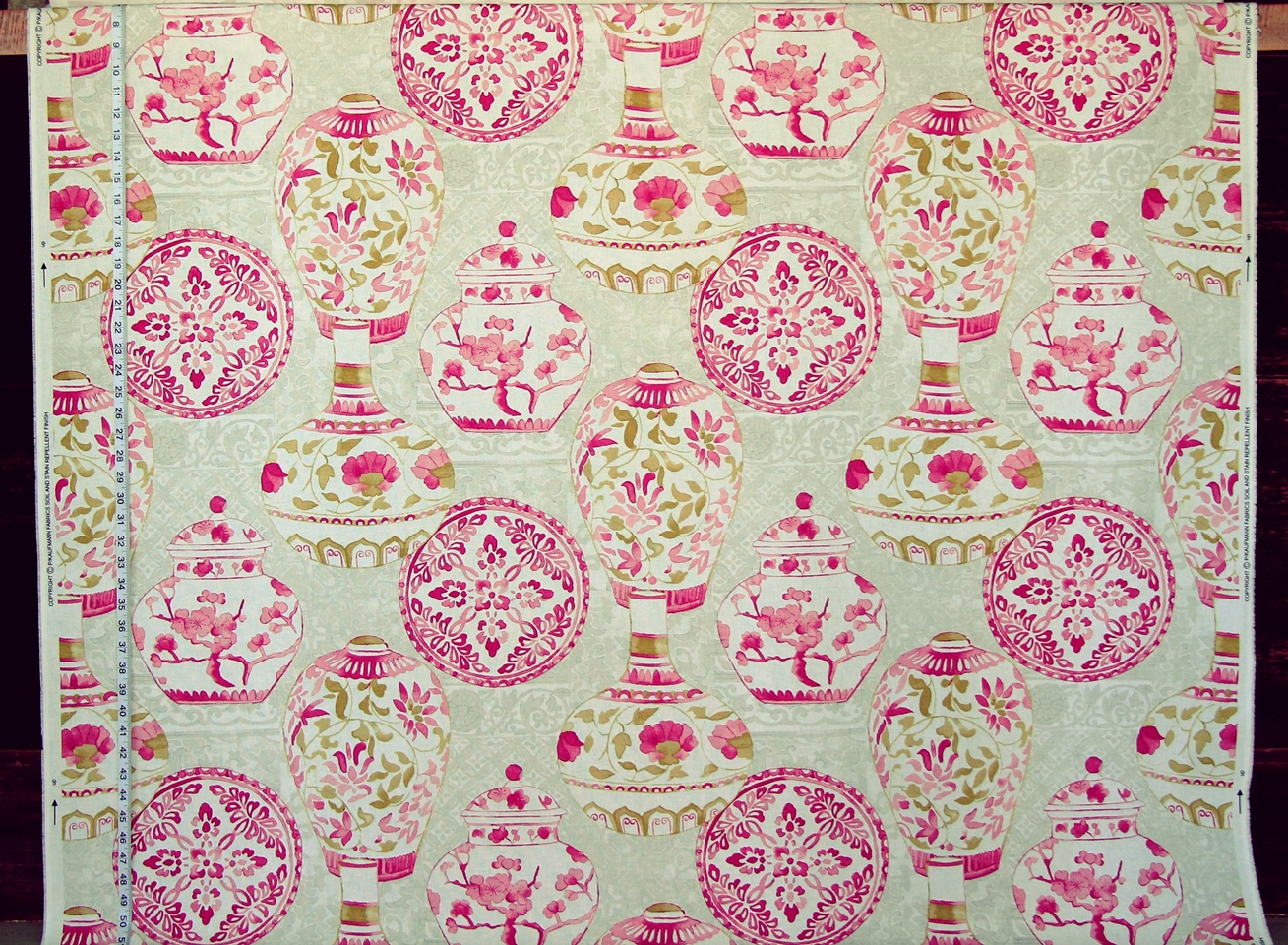 The blue colorway has tones of indigo and brown
on a grey and white background.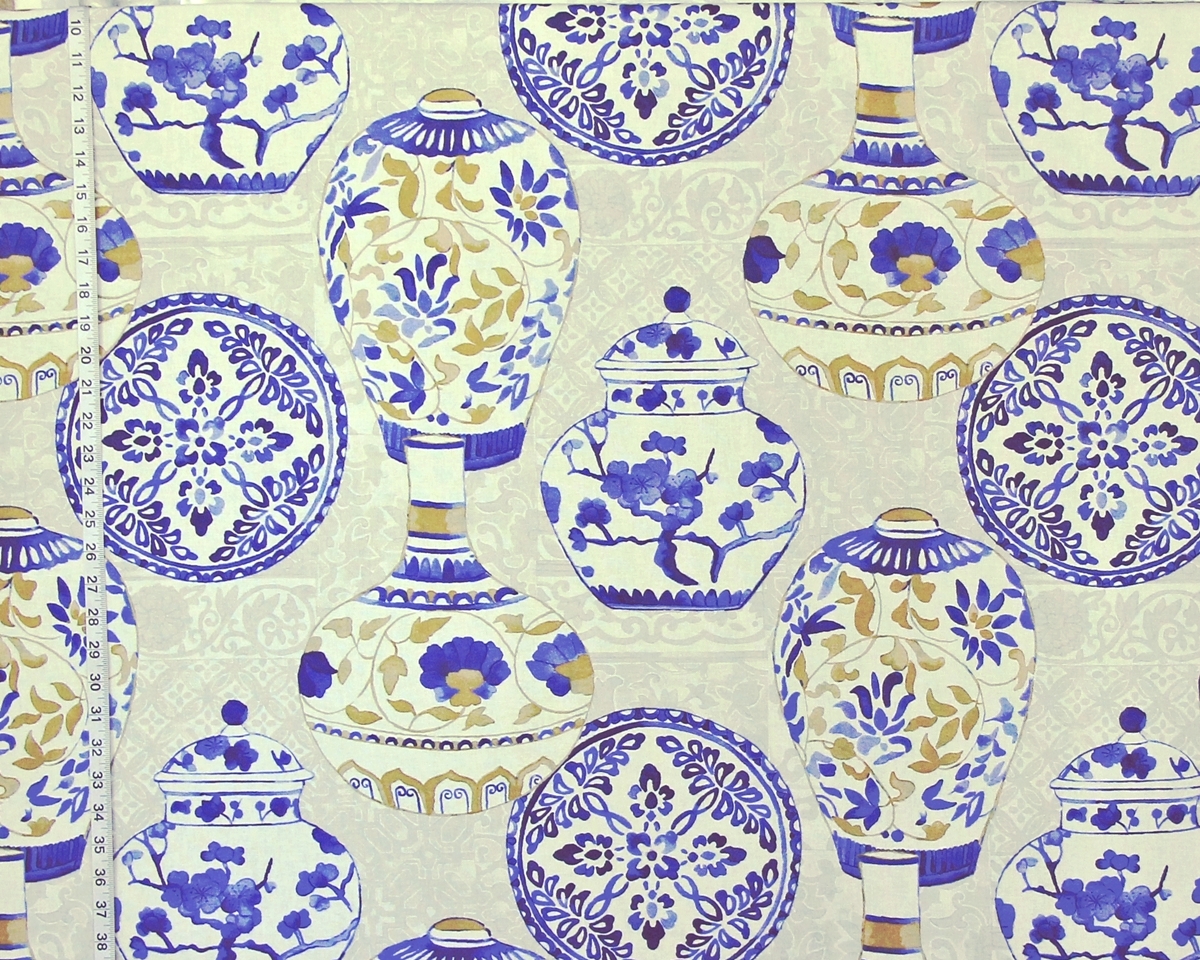 Depending on the light the blues can look more indigo or
have a purple undertone to them.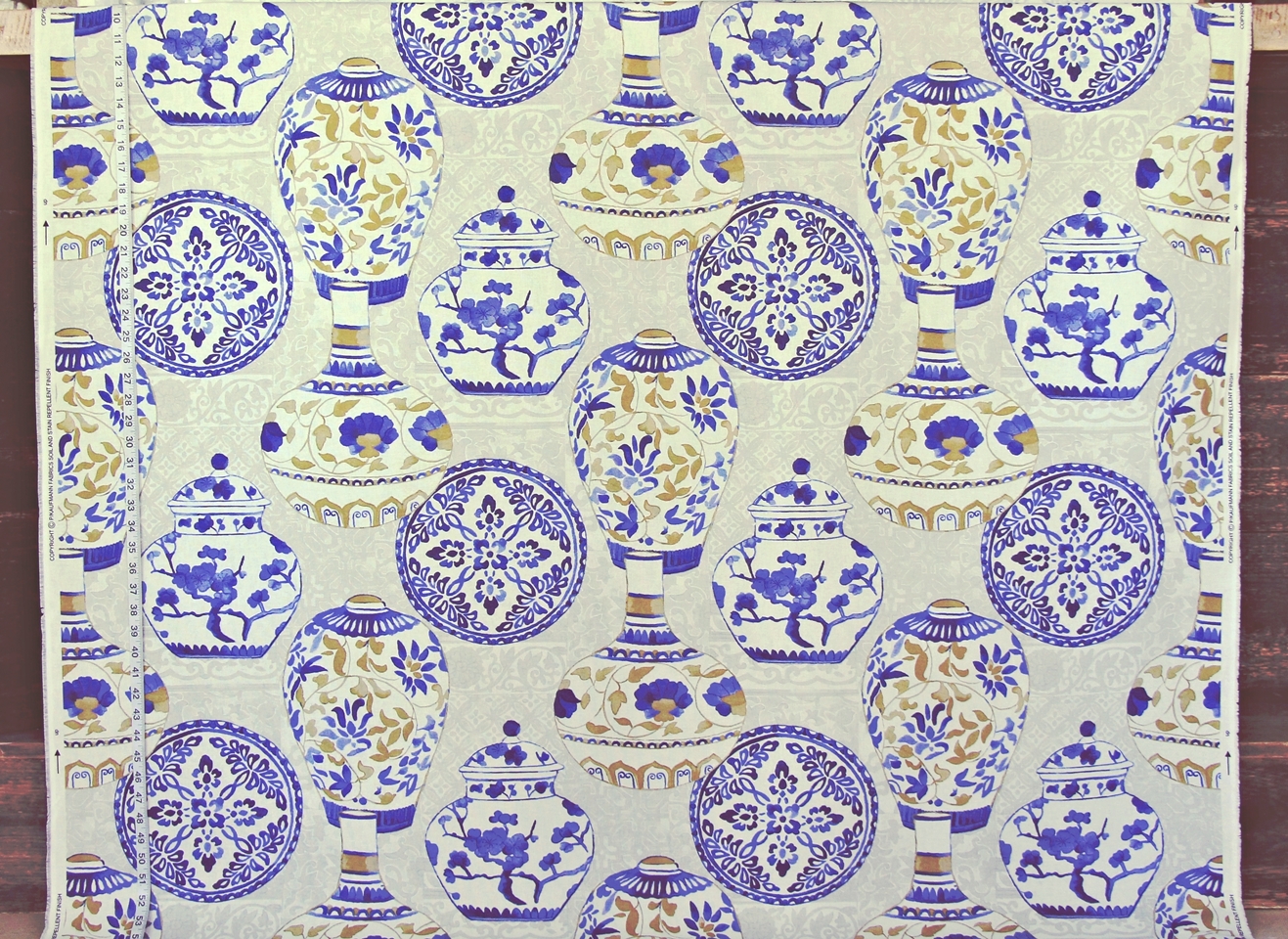 These join other Asian patterns that highlight porcelains.
This fabric with Canton china has the added whimsey of monkeys!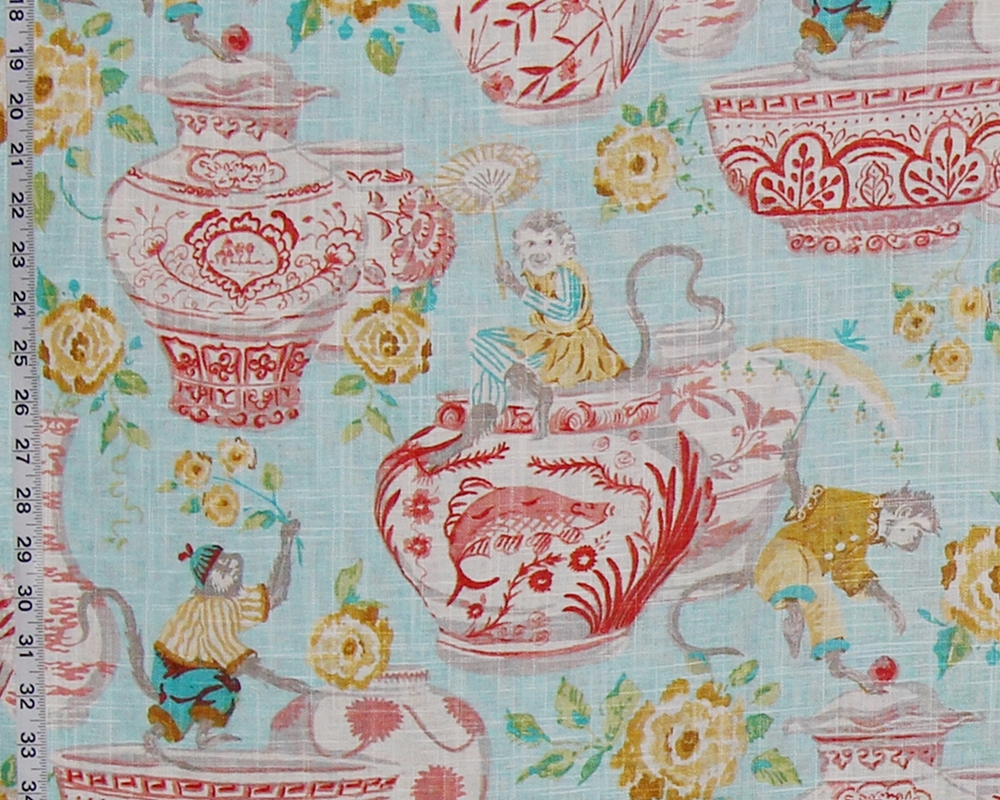 And this fabric has teapots and ginger jars in the traditional
Canton china colors of blue and white.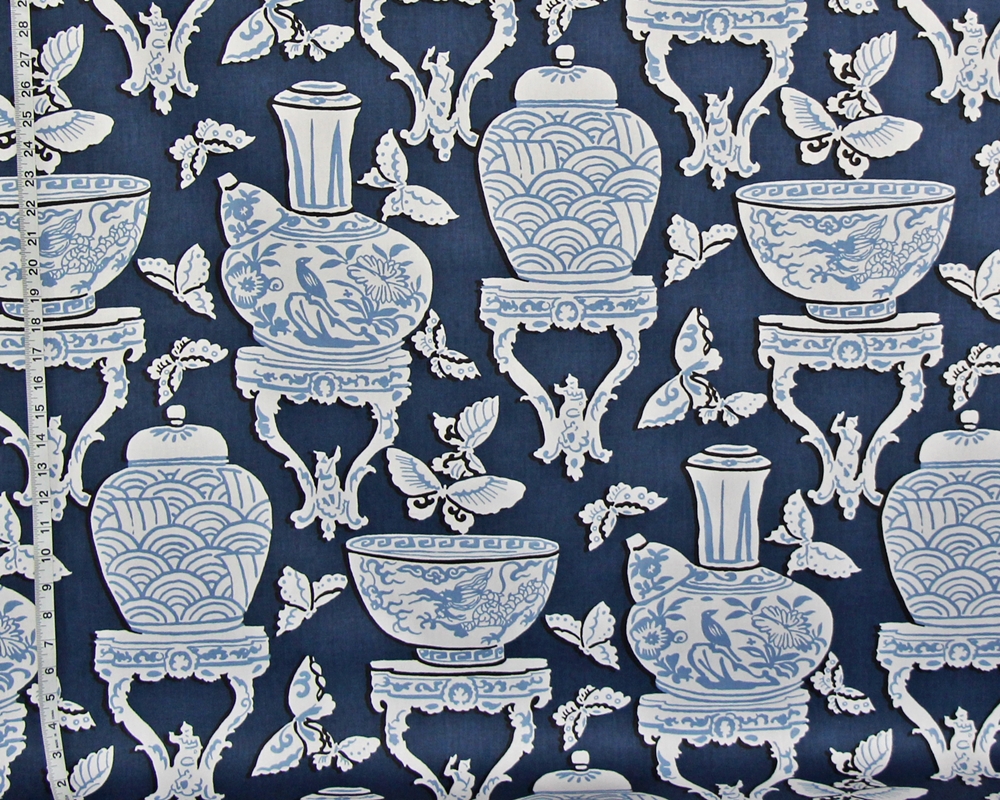 For these and other Asian porcelain fabrics see the
__________________________________