An elephant fabric with Indian temples has a touch of  whimsy.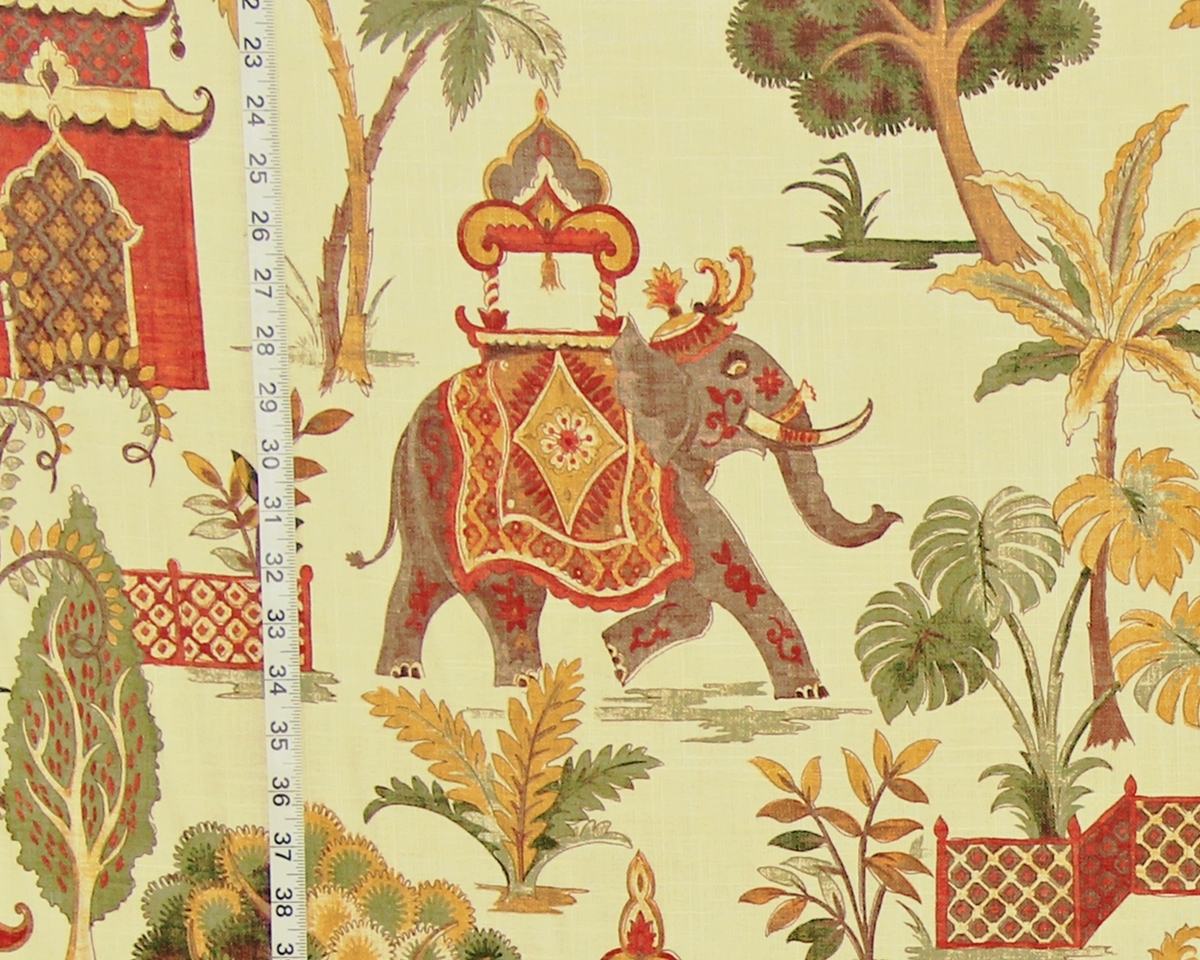 Elephants  are seen trotting past temples.
They are decorated with floral designs,
carrying howdahs,
and  seem to be heading for a party.
They effect is cheerful!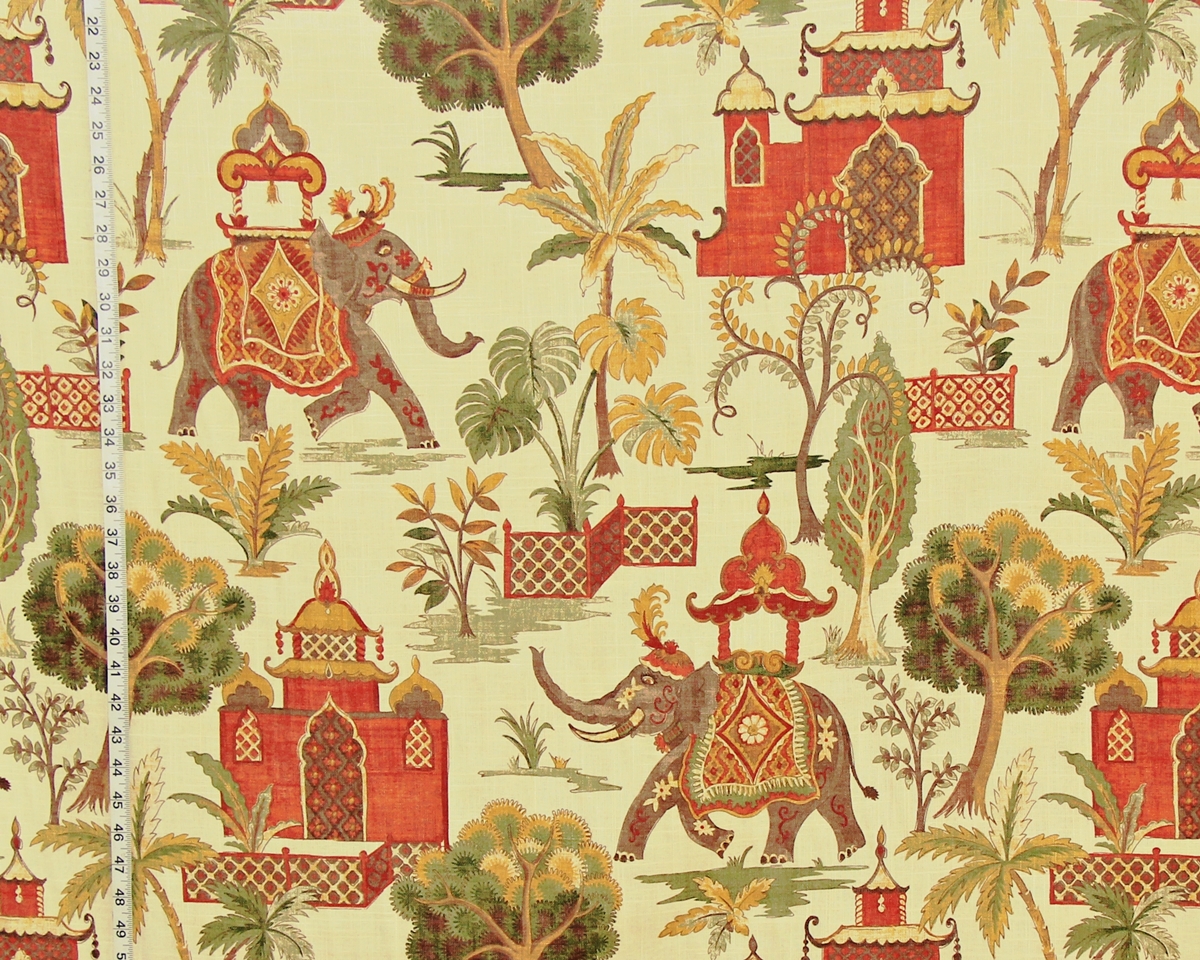 We have other fabrics with elephants,
but this is the only pattern with just  elephants.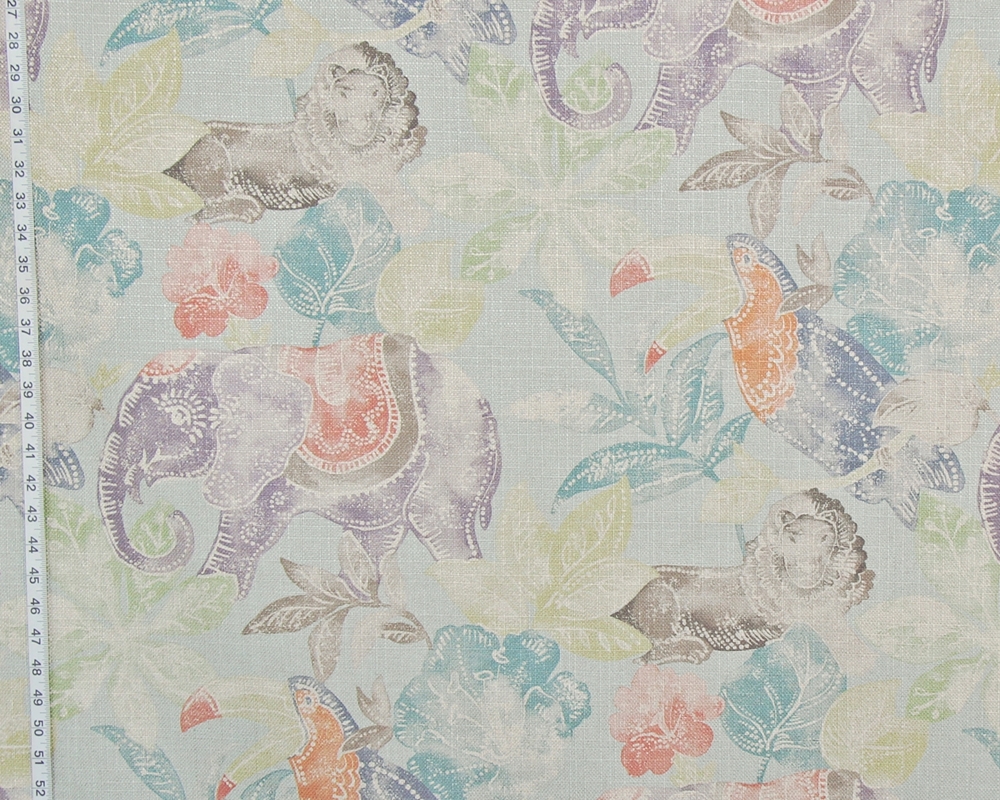 The Elephant Lion Toucan Fabric has been done in muted tones,
and has the look of a batik.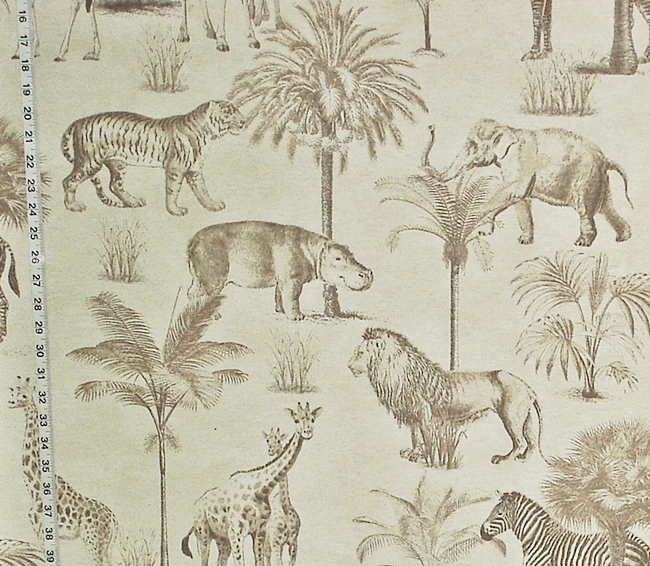 The African Animal Fabric with the giraffes, hippos, zebras, tigers, lions, and elephants
looks as if it were done in charcoal.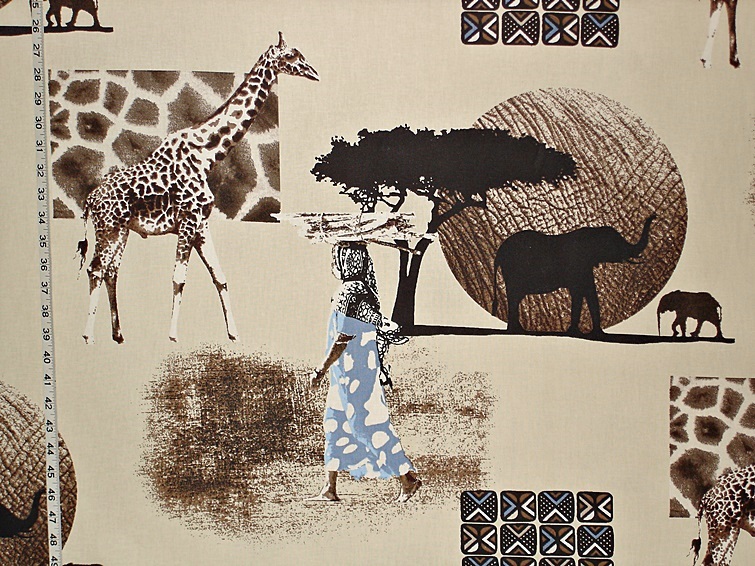 The African Fabric is one of the most unique patterns we have.
It shows a woman walking through the African landscape.
Elephants are silhouetted against a moon of elephant skin,
while giraffes are shown against a rectangle of their hide.
Tribal patterns are an additional detail.
For these and other patterns with elephants
see the
___________________________________