This week the monkey fabric wins the Fabric of the Week prize!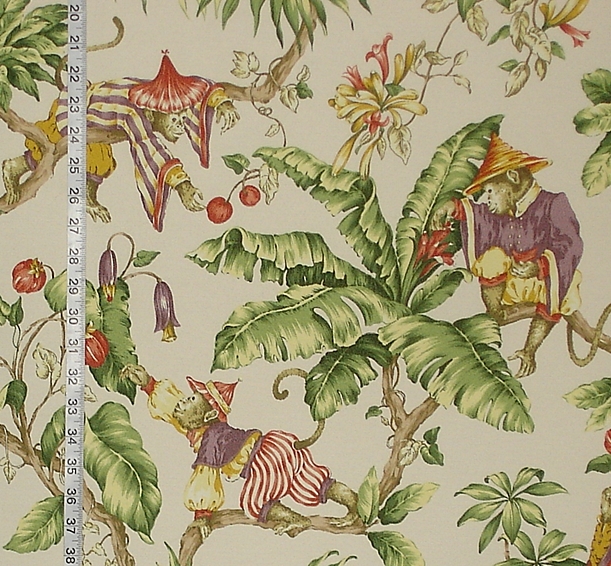 This fabric has four monkeys, in a jungle,
with the surprise of them wearing fancy clothing.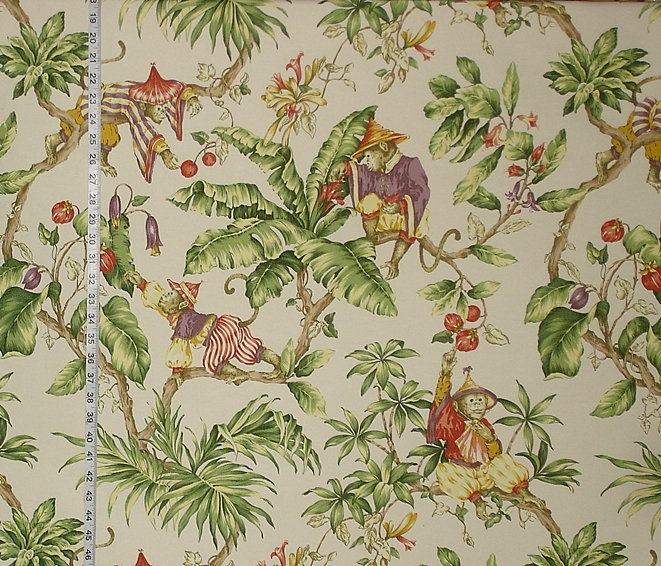 This is sold in 45″ increments, due to the scale of the pattern.
Another monkey fabric is done in a purple colorway-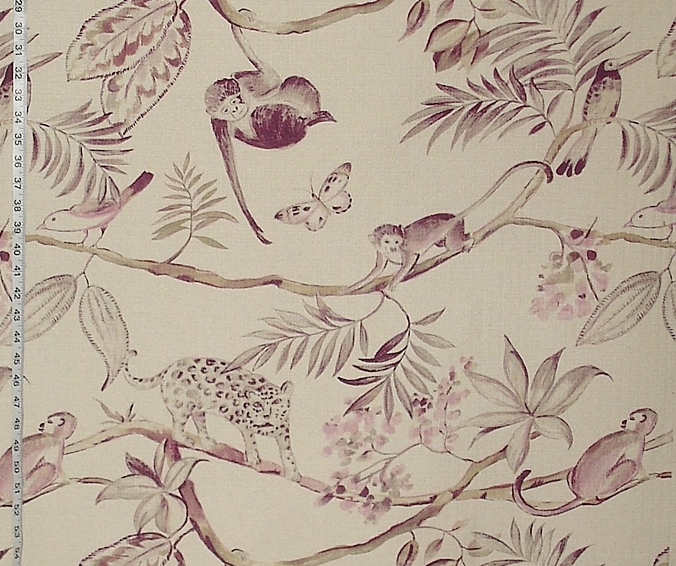 This features monkeys with a leopard and birds.
The color is what sets it apart.
The last monkey fabric is a whimsical mix of color and pattern.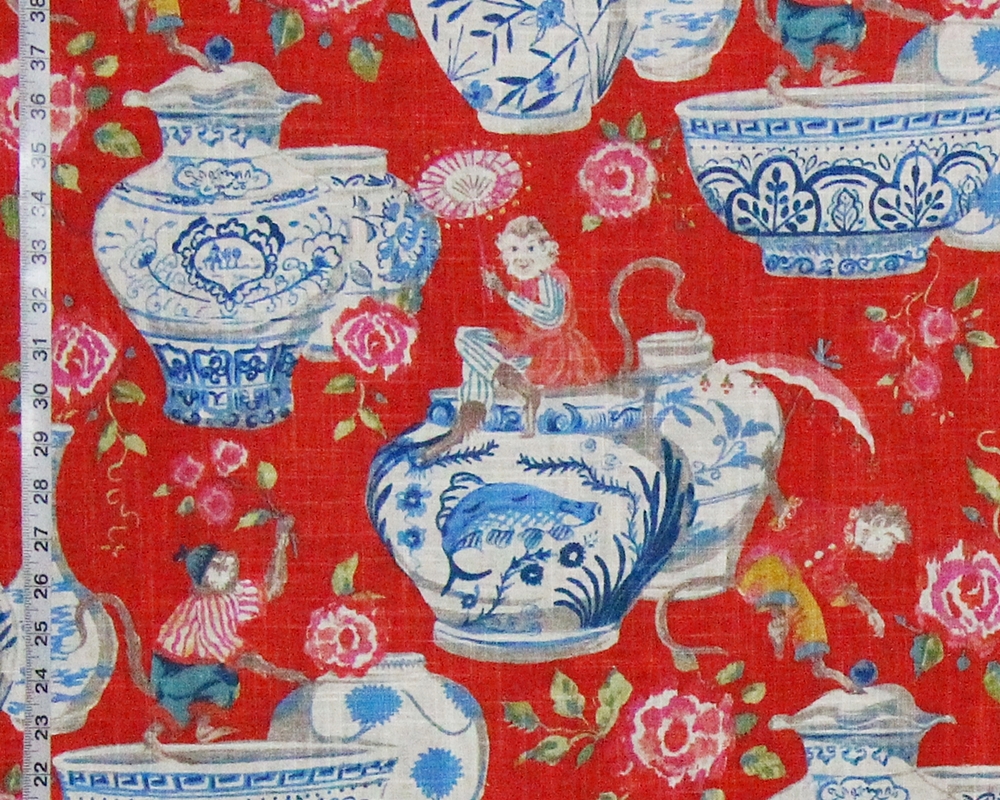 It features circus monkeys with Canton china pieces.
We also have it in a blue.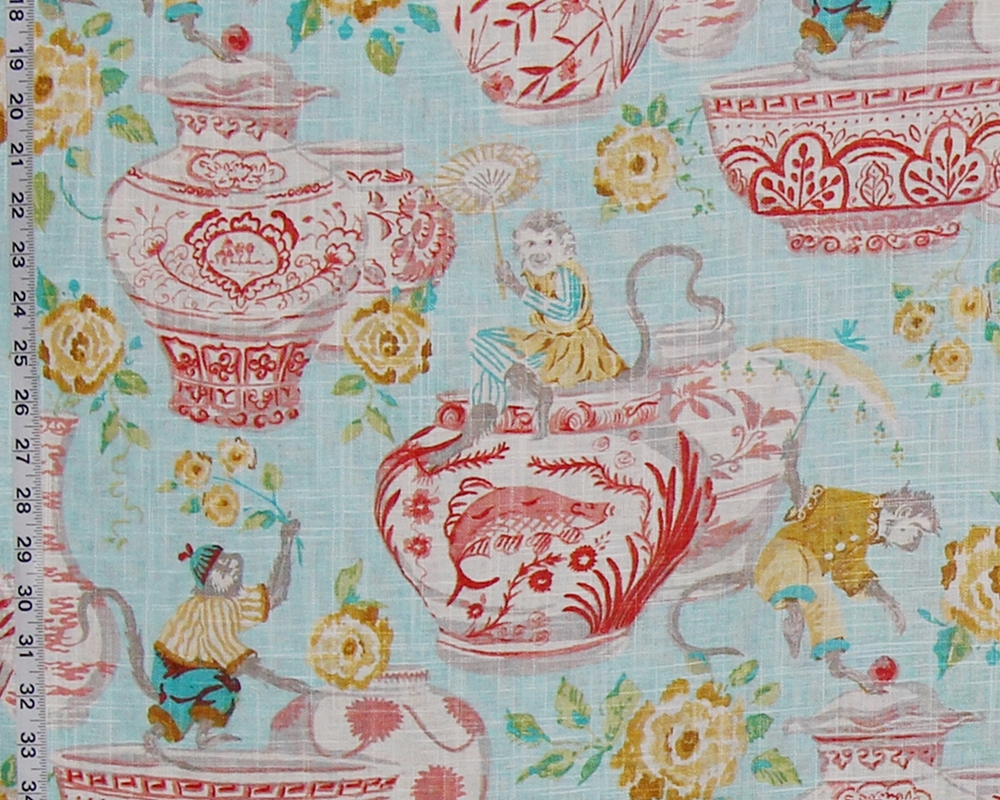 See these in the
Exotic Animal Fabric category.