The Medieval Beast Fabric in grey was the fabric of the week! Samples went everywhere, and a large amount is headed today to Wales!
Last week the clear winner for the fabric that had the most interest,
and for sales, was the
Medieval Beast Fabric.
While most of the samples were for the brown,
the grey actually sold the most yardage.
The odd thing is, we received a letter from the company,
that this is now discontinued.
So, if you want any, get it now!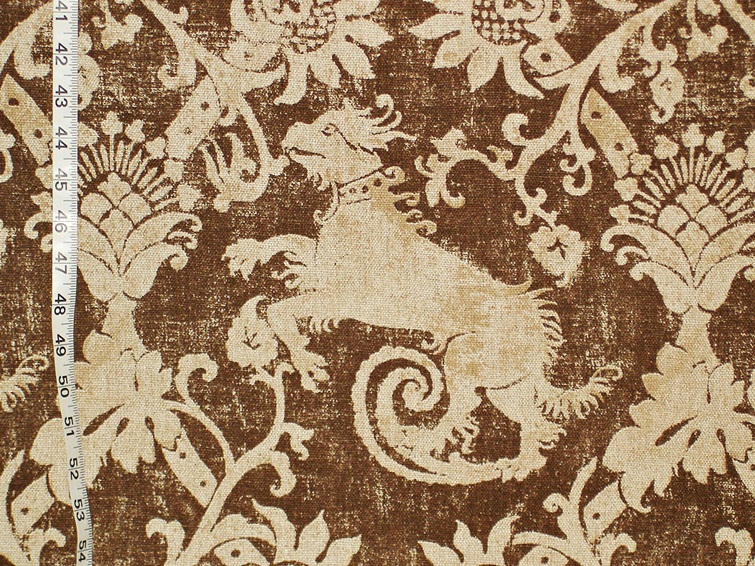 This fabric features two dog like beasts,
set within a framework of scrolling iron work.
The stylized vine gives this the feeling of a wood.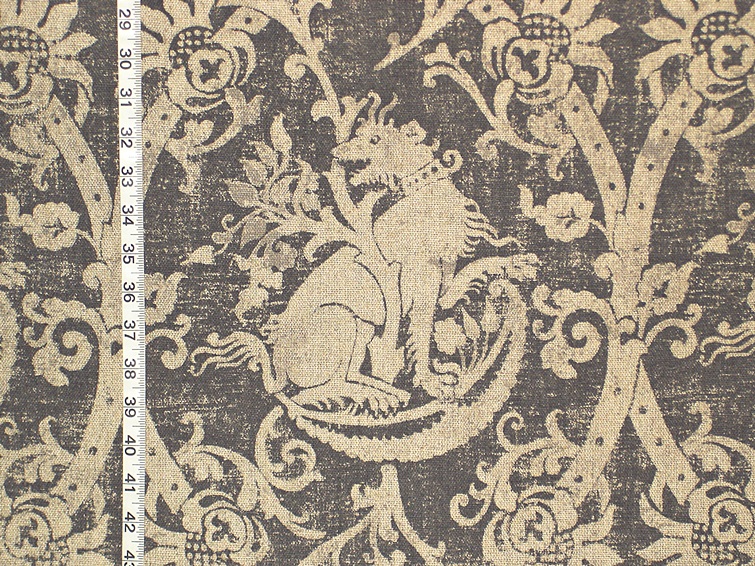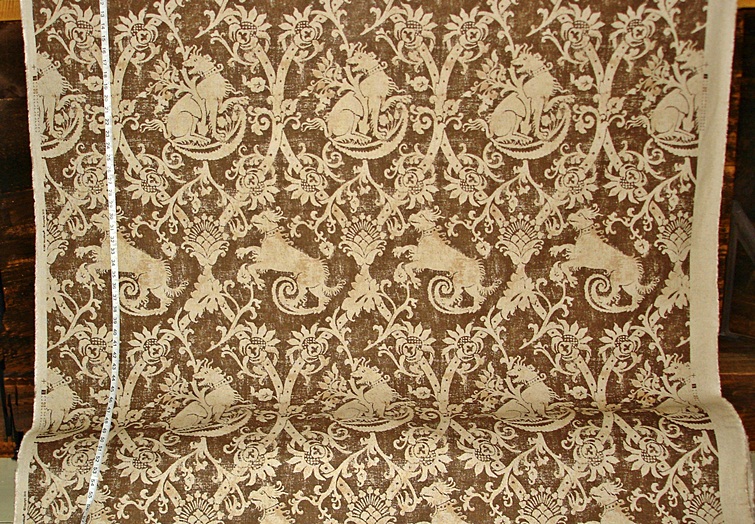 The brown beasts is quite dramatic,
the grey version has a very different look.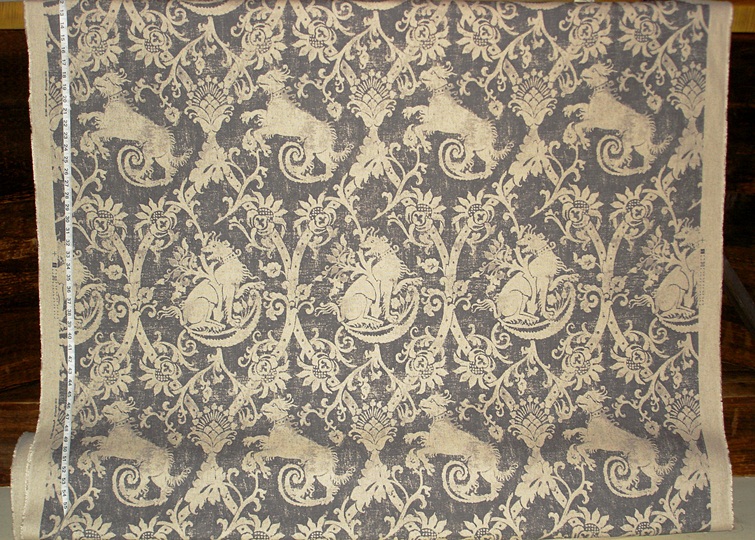 This was used last year in a production of
The Lion in Winter.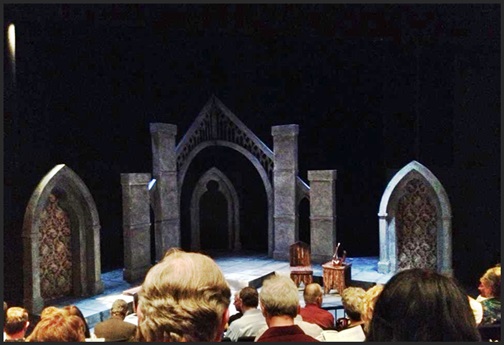 The set looked great!
Gilbert, from Wales, order the grey for a sofa,
and his wife wanted the brown for curtains in another room.
It turns out they are restoring a 600 year old medieval double hall!
We want pictures!
You can see the two fabrics in the
Medieval Fabric Category.