A new Medieval Fabric with mythical beasts has been listed!
This Medieval fabric has two dog like beasts set in a scrolling iron work frame that evokes thoughts of a forest.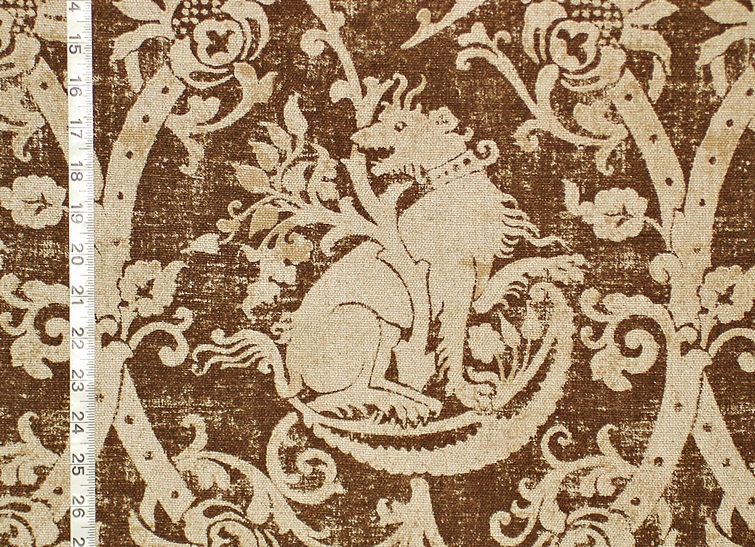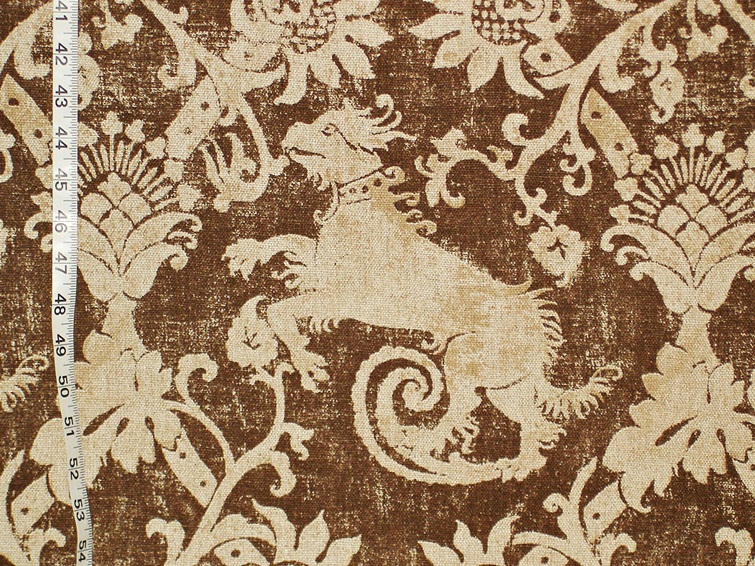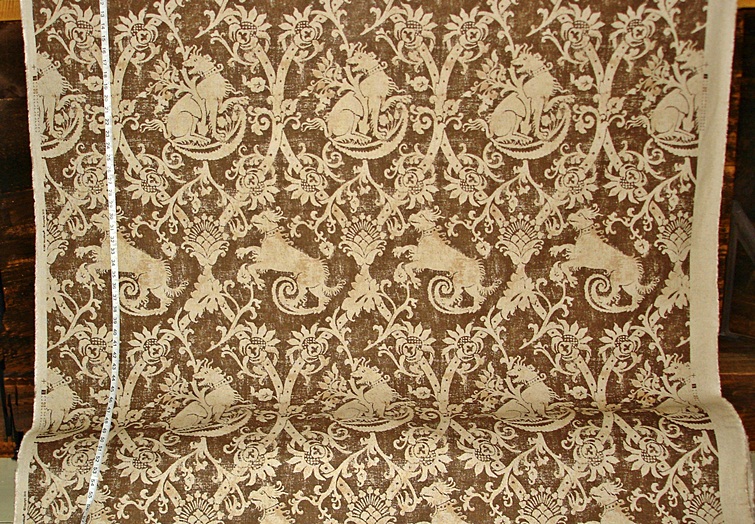 This is available in brown background or a grey, for two very different vintage looks.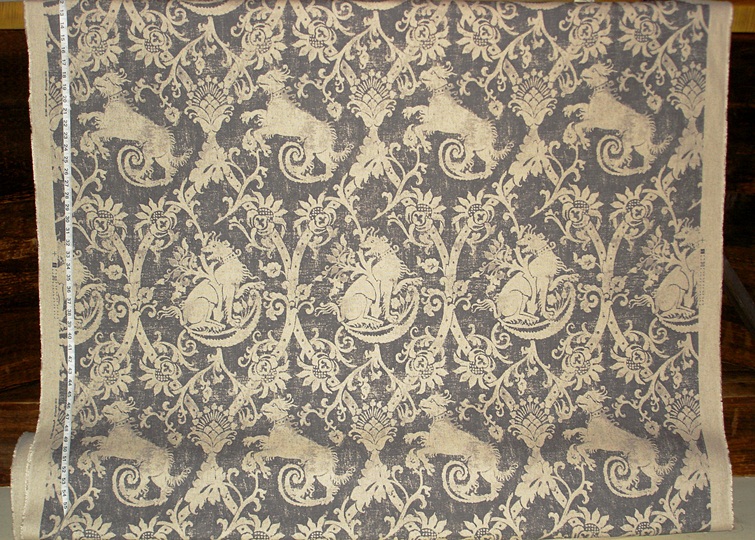 These are available in the
Medieval Fabric category.