Two new retro fabrics have just been listed. There is a rooster fabric and a vintage travel poster fabric!
The two new fabrics are both unique, and both done in similar colors.
The similarity stops there!
The retro rooster fabric is a humorous pattern.
Large roosters done in a variety of plaids,
intermingle with some patterned in houndstooth
on a woven upholstery fabric.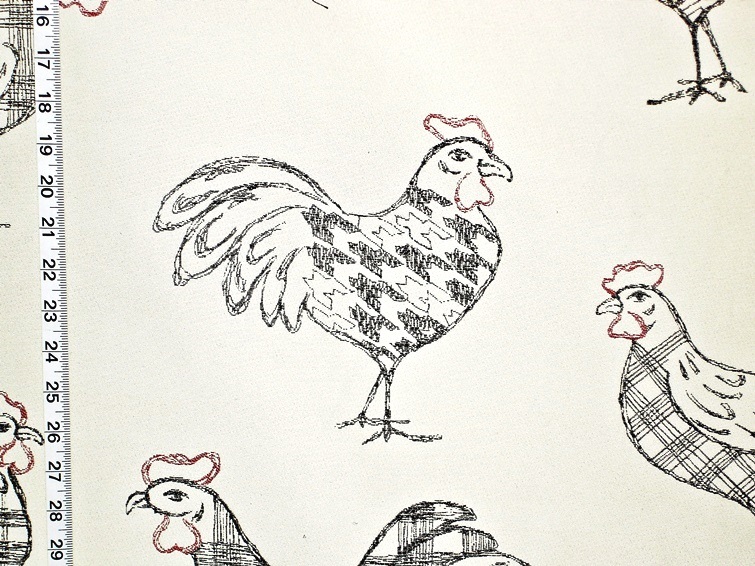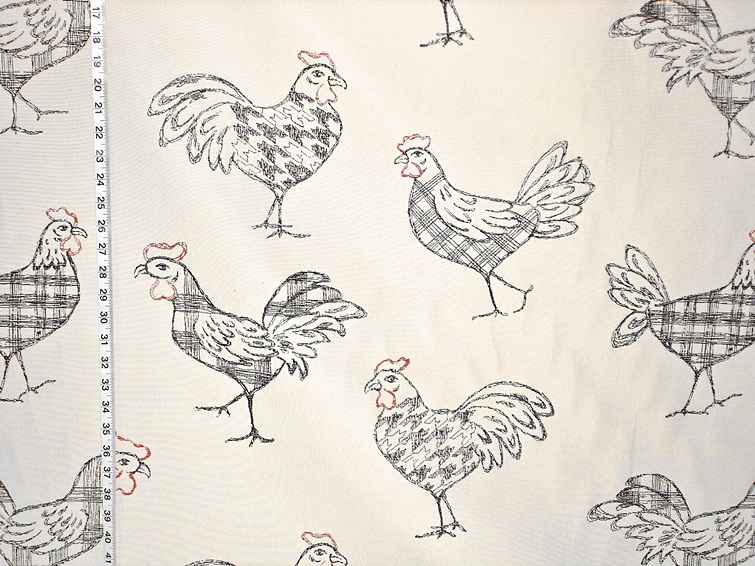 The whimsical plaid roosters
strut their stuff!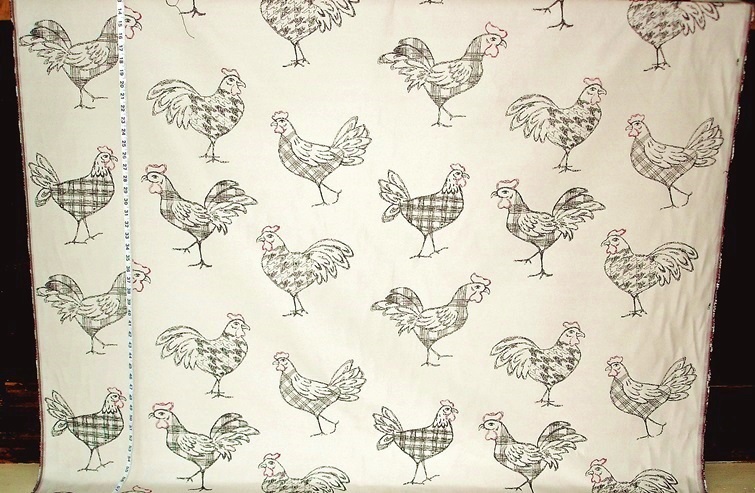 The vintage travel poster fabric is an interesting pattern,
done in neutrals with punctuations of cherry red and turquoise.
There are postcards, posters, stamps, letters,
and notations from passports.
The more one looks, the more one sees!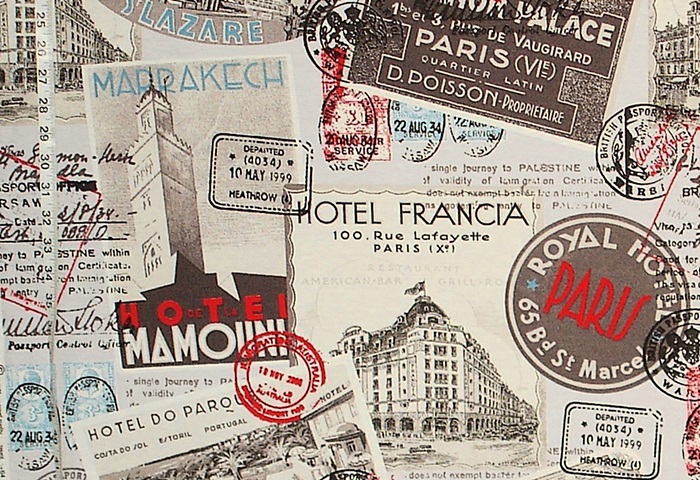 To get all of the different design elements in, this is being cut at 1 1/4 yards, not 36″.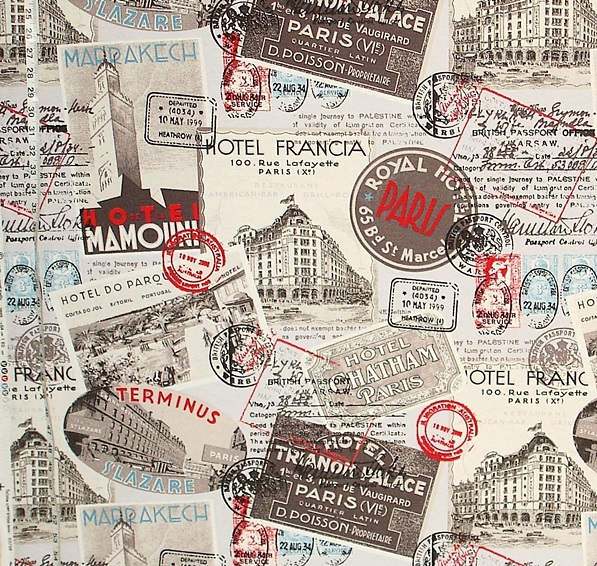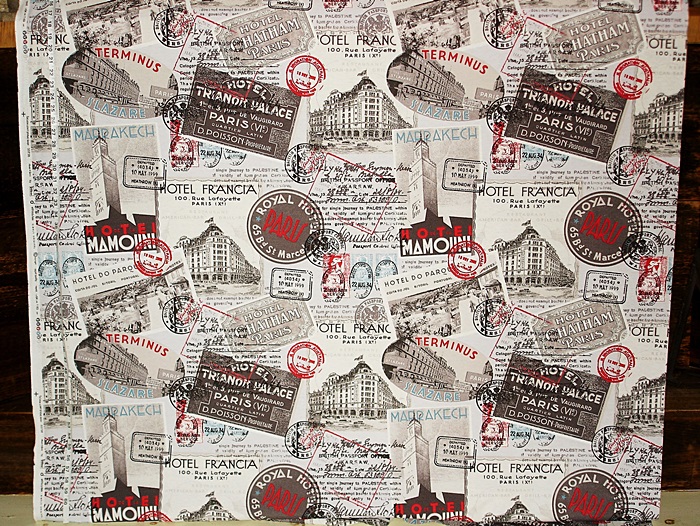 See both of these fabrics in the
Retro Fabric category.