It is hard to believe December is almost half way over! But, so it is, sights, sounds and smells of Christmas are everywhere.
SUNDAY- December 11, 2011
As I write figs are gently simmering in Port for the Christmas dinner appetizer. Swags are hung in the kitchen, waiting to be decorated. Christmas music is in the background. We will get the Figs in Port recipe up tomorrow. And don't forget to try the Candied Cranberry recipe as well! The are in the Miscellaneous section ofSewing Notions, Recipes.
The fabric special this week is
the Renaissance Peacock Feather fabric.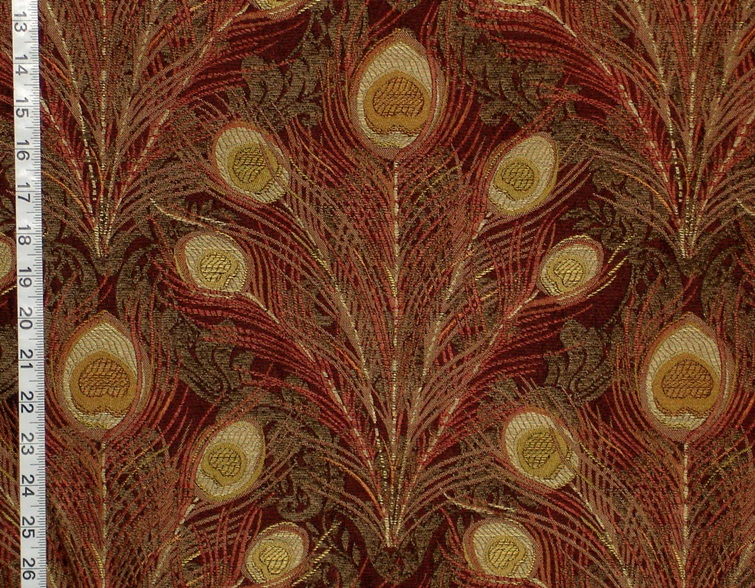 This is perfect for vintage homes,
the Baronial style, Victorian style, or for anyone who wants
a vintage look peacock fabric.
This also comes in a Victorian red colorway
and also in a blue and taupe colorway.
They are in the
Bird Fabric category
as well as the
Upholstery fabric category.
MONDAY- December 12, 2011
JUST LISTED:
A striped fabric with the charming detail of a sand dollar chain…
reminiscent of a daisy chain!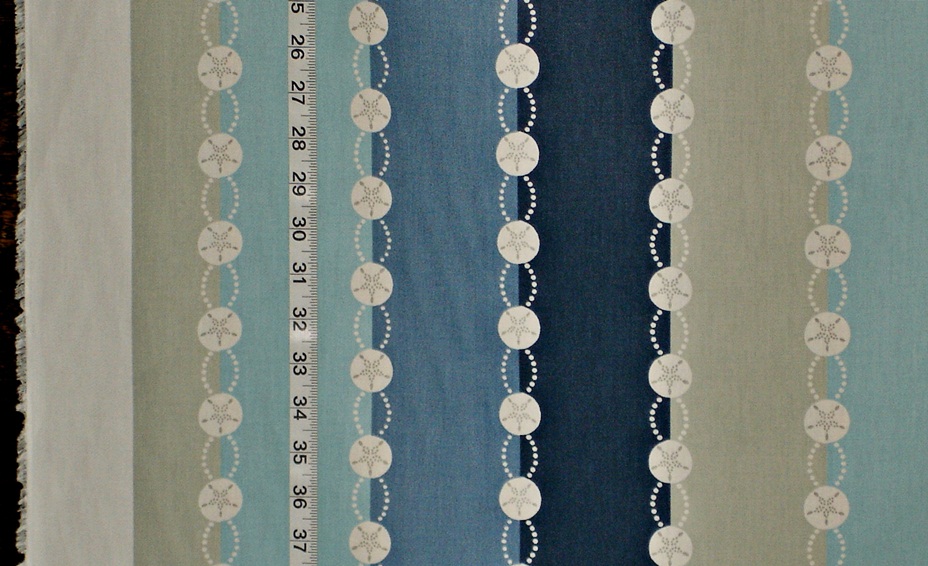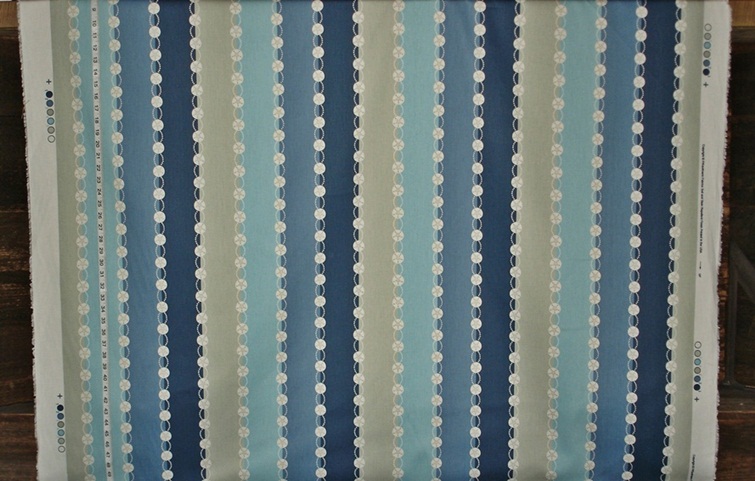 The stripes all have a green undertone
and run from grey, to aqua, through muted washed denim,
to Prussian blue.
The sand dollars add a delicate quaint touch.
Perfect for fusing several blues that are in a room,
but it also stands on its own.
See it in the
Ocean category on the left, in the
 Seashell Fabrics.
It is also in the
Coastal Living Style category
on the right.
The FIGS IN WINE RECIPE
is now in
Recipes in Sewing Notions,
under Miscellaneous recipes.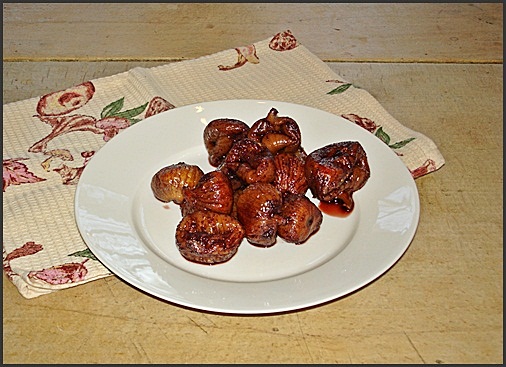 These are wonderful for a cheese tray,
to garnish a ham,
or with deserts!
FRIDAY- December 16, 2011
This week has been a series of strange things. I am blaming it on the full moon last week! First the printer died. Knowing that it was having issues I had ordered a new one about 6 weeks ago. The new one is huge, and looks as if Darth Vader designed it. We are even calling it Darth Vader. I got it set up, but had to call the company for more instructions… finalizing it took two hours of phone support. That was Monday.
On Tuesday my computer started having issues. It turned out that downloading Messenger Live, so that a rep in France could send fabric pictures, had done something to the registry keys of some programs. Fixing it took another hour of phone support! That has how the week has gone! And now the kitchen sink has gotten stopped up! LOL!
Good news though balances this all out. The new fabrics coming in from France were shipped on Thursday, and today are in the USA! Very exciting. They should be here by Wednesday, and will get them up as soon as we can after the holidays! There are two chickens, several documentary prints, including a unique one with silverware, and several Provence patterns.
JUST LISTED:
Three Schumacher Greeff fabrics, all deestash.
For those who want the Angel Toile in green, there is one last piece left.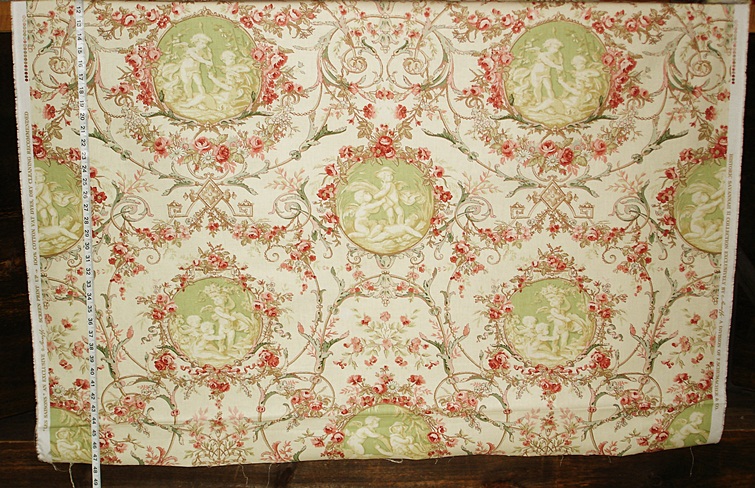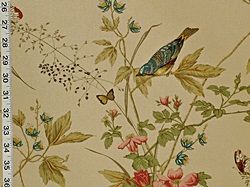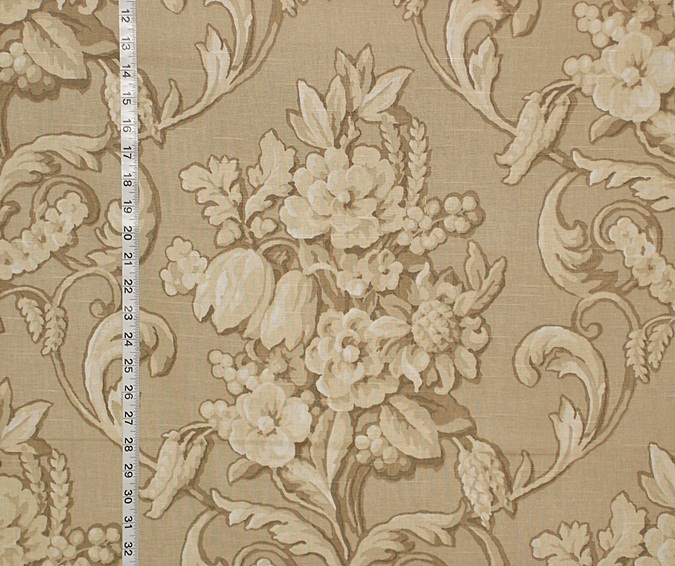 These are all small single pieces, enough for a couple of pillows.
We will be moving some fabrics from one room to another, and will probably find more small pieces. So, check back to see what else is available.
Weather here continues to be odd for Maine in December. The wind is howling, it blew over my bird feeders! But, the temperature is in the '50's! I spotted this dandelion this morning, and had to get a picture of it!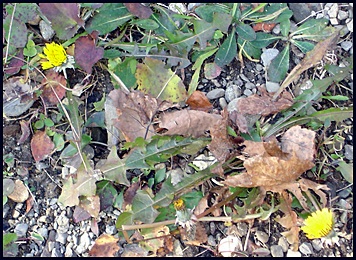 SATURDAY- December 17, 2011
This morning there was a dusting of very wet snow sugaring all the tree limbs… at last, we are beginning to look like Christmas! We took a short drive to Rockland to get a picture of their Christmas tree, we will get it up on the blog tomorrow. We arrived home to find a battalion of bolts lined up by the barn door. The imported fabrics had arrived! Amazing! They were shipped on Thursday from the Continent, and were on our doorstep in less than two days! That is faster than fabric arrives when ordered from within the USA! The outer wrappings have been removed, and we will start on pictures tomorrow!