Five new upholstery weight fabrics have been listed! These are for those needing new ocean decor patterns.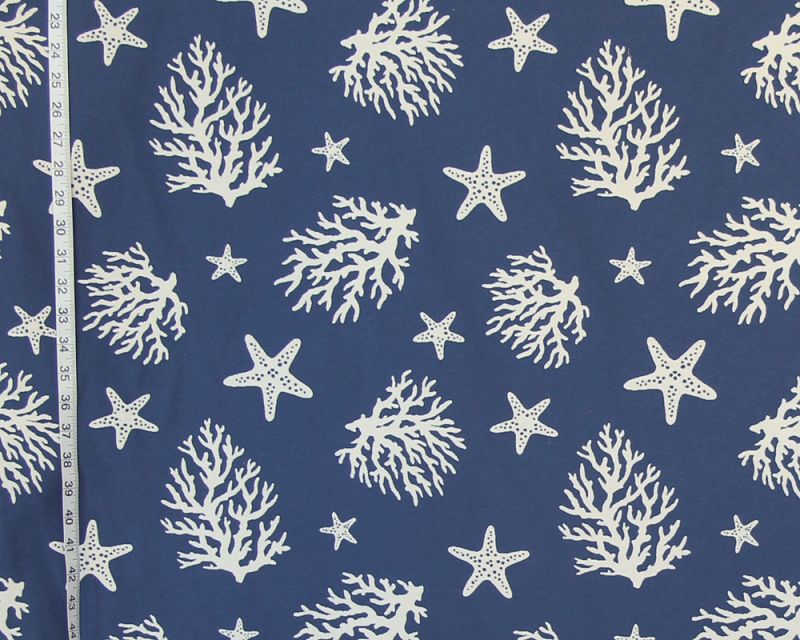 You loved it in the other colors- coral orange, aqua blue, and cafe au lait,
and we have now added the classic dark blue!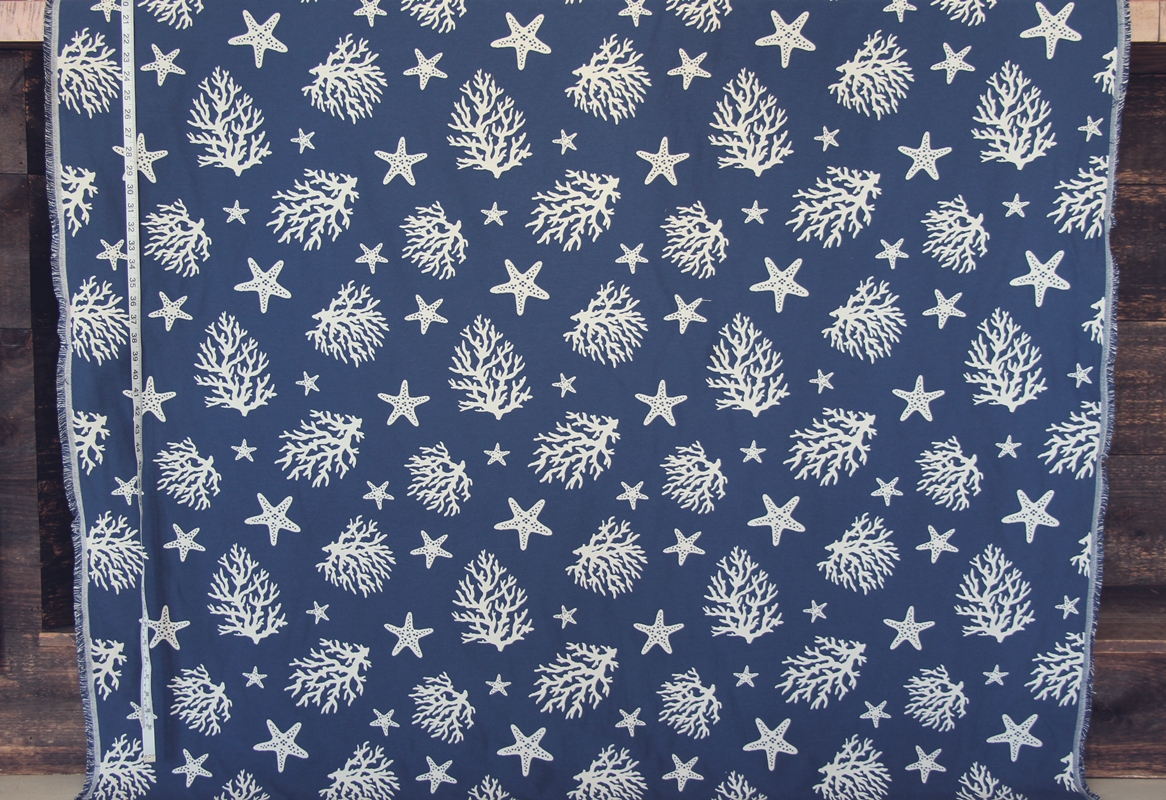 Love starfish fabrics? Here is another!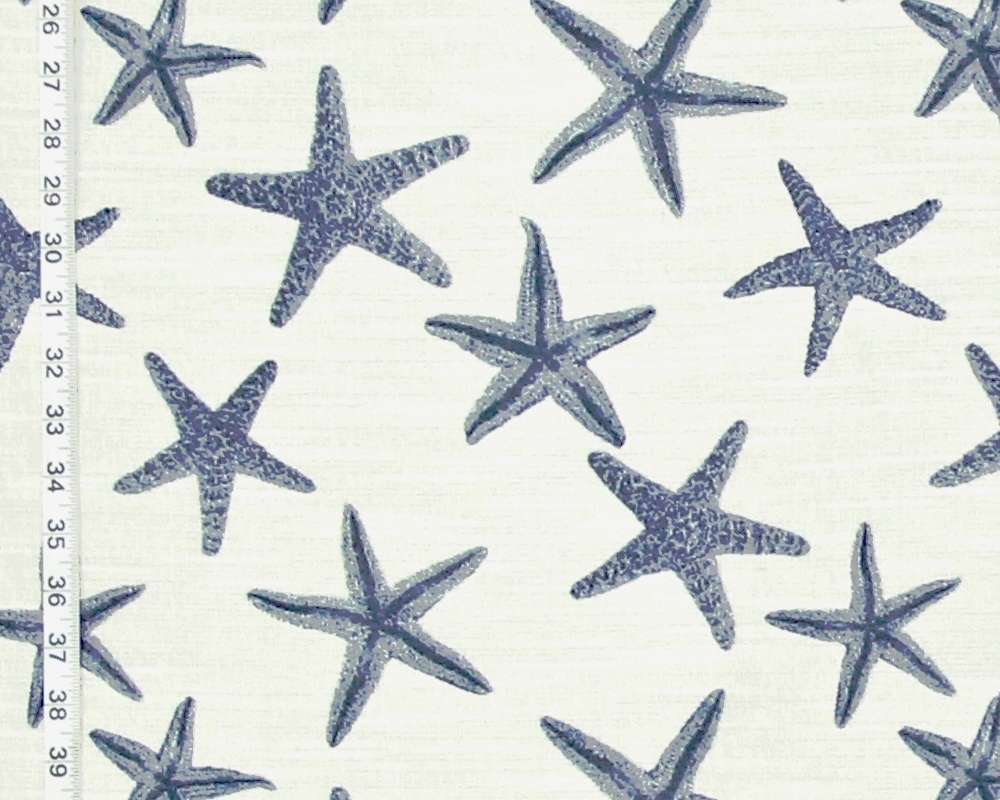 This makes me think of starfish dancing at a ball!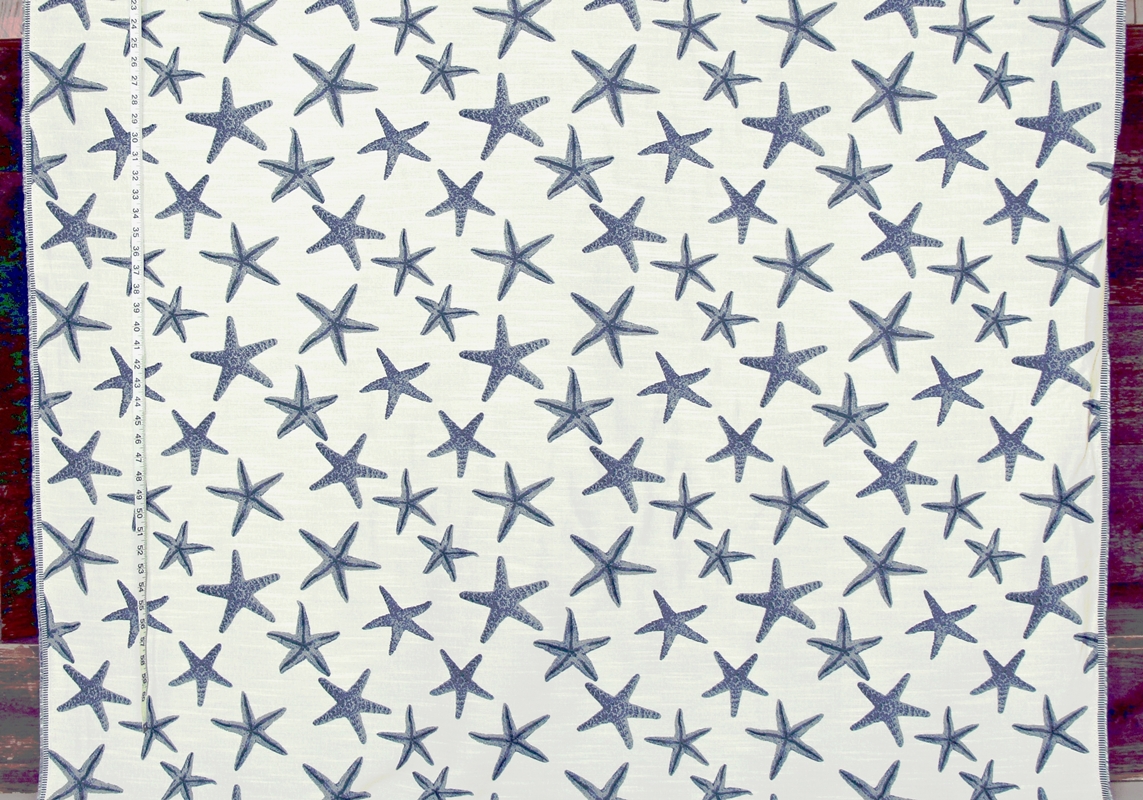 This has a companion fabric of shells, coral, and sand dollars with writing!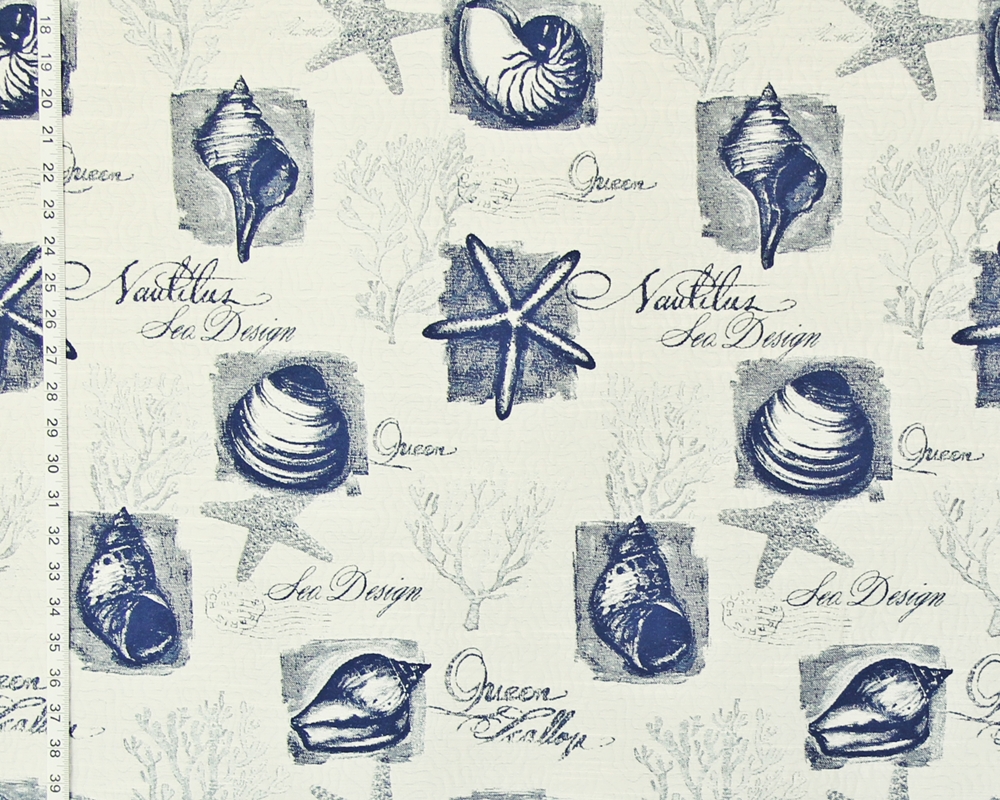 I love the tracery of the coral trees on this. One can't see it, but the background has a wandering line of weaving that gives a quilted effect.
The last woven beach fabrics moves away from dark blues. It has a toss of shells, sand dollars, crabs, and clown fish! It's a lot of fun done in great colors!
For those that love aqua, or sea glass green, this is a must have!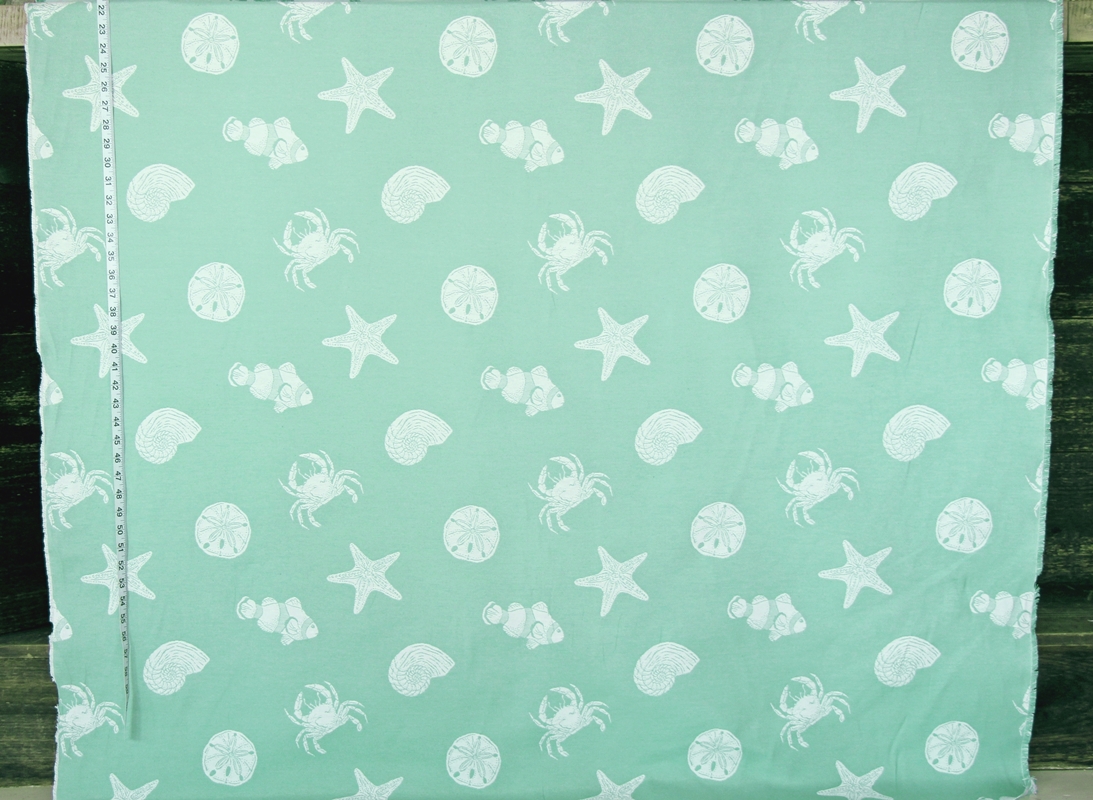 We also got it in a most unusual purple tone.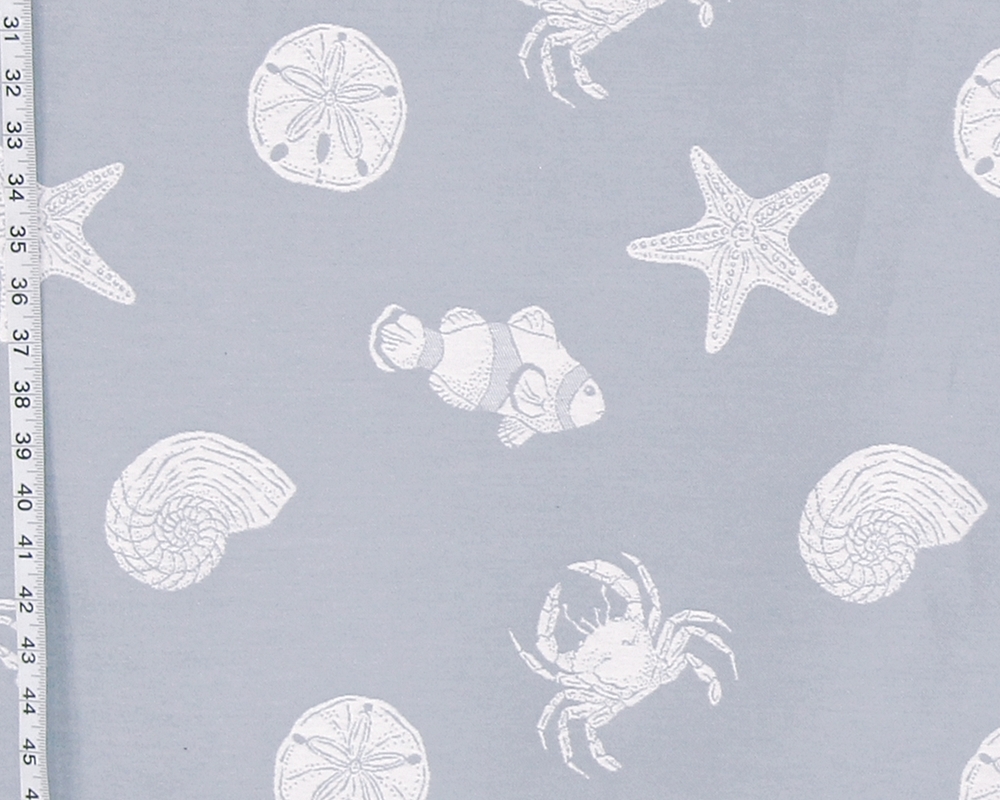 See all of the coastal decorating fabrics in the
Coastal Living Style category.