New deer fabrics, perfect for cabin decorating, have been added!
We are always looking for cabin and lodge decorating fabrics.
And deer fabrics are perfect for that!
The newest addition to the genre is the
deer plaid fabric.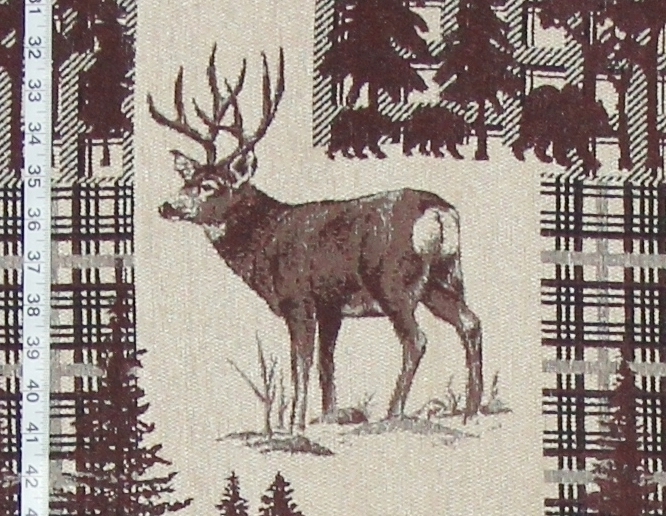 This has two deer portraits with
neutral plaids.
Silhouettes of
deer, moose, and bear
emphasize the woodsy feel.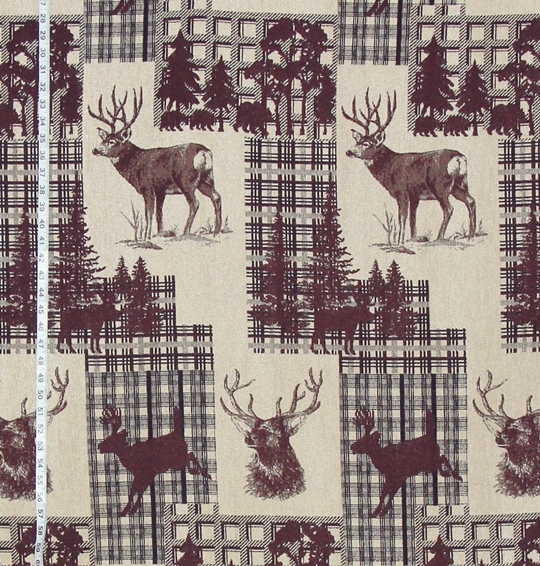 This is a woven upholstery weight fabric.
It has a soft, warm feel.
It has been railroaded.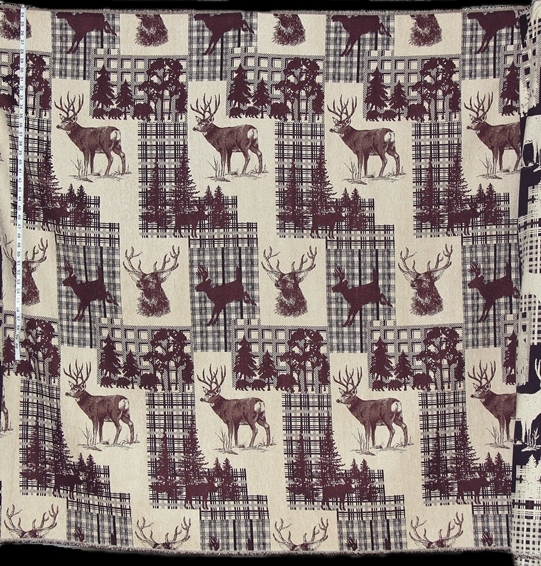 The other new deer fabric
is a silhouette of deer.
Beautifully done on linen,
it has a wonderful woodland feel.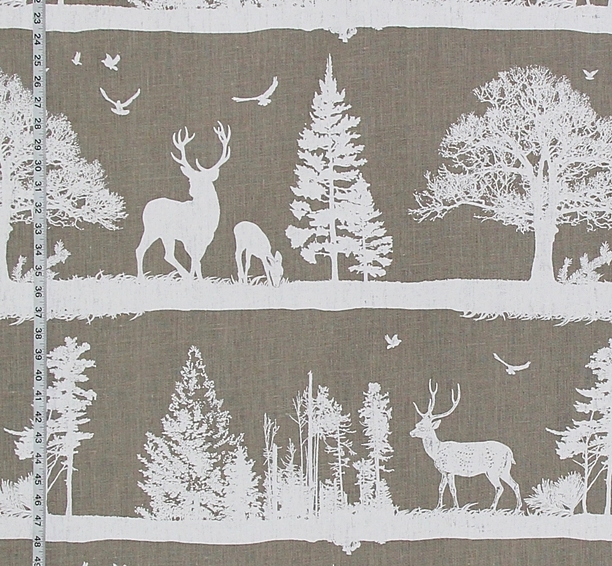 DEER FABRIC
Silhouette Toile
This is also available in a dark version.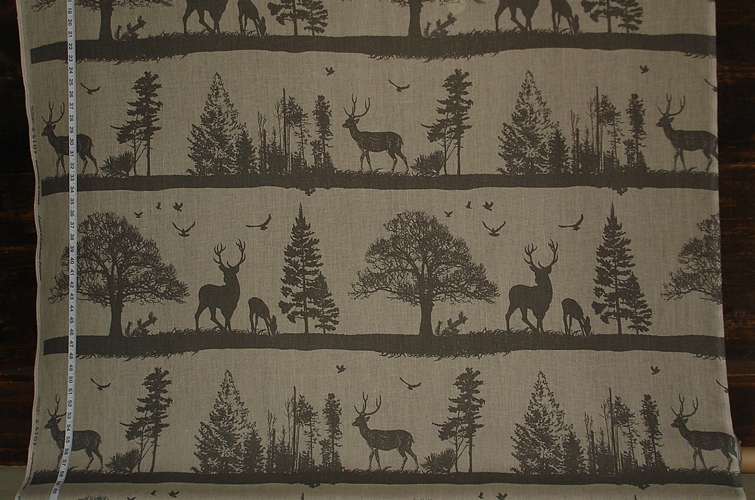 And for anyone who loves deer and nature,
the deer toile fabrics
should be look at.
They are available in four colors.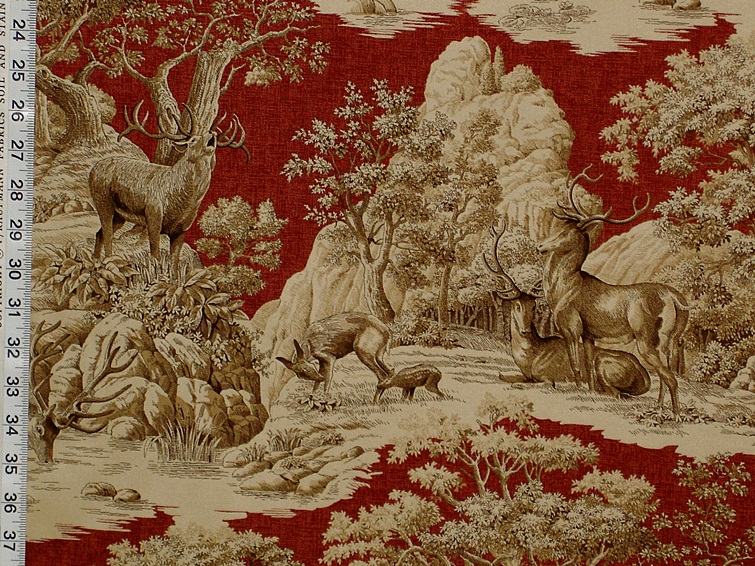 This deer toile
shows deer in fields and meadows.
The gold colorway says "fall"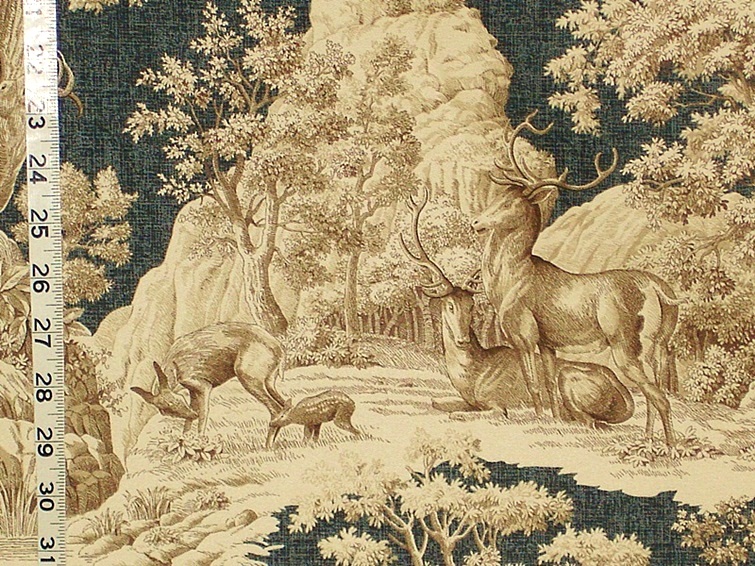 The deep blue deer toile fabric
has a classic look.
And the aqua green colorway is perfect
for those that want something pastel.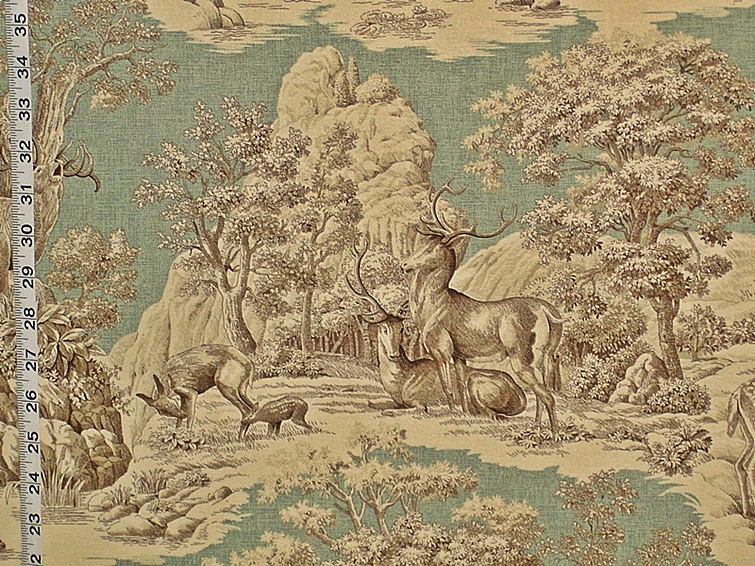 See all of the
deer fabric in the