We just listed a fretwork tile fabric in four colors, an over-sized fretwork lattice pattern, and a dot fabric. Each is pretty interesting.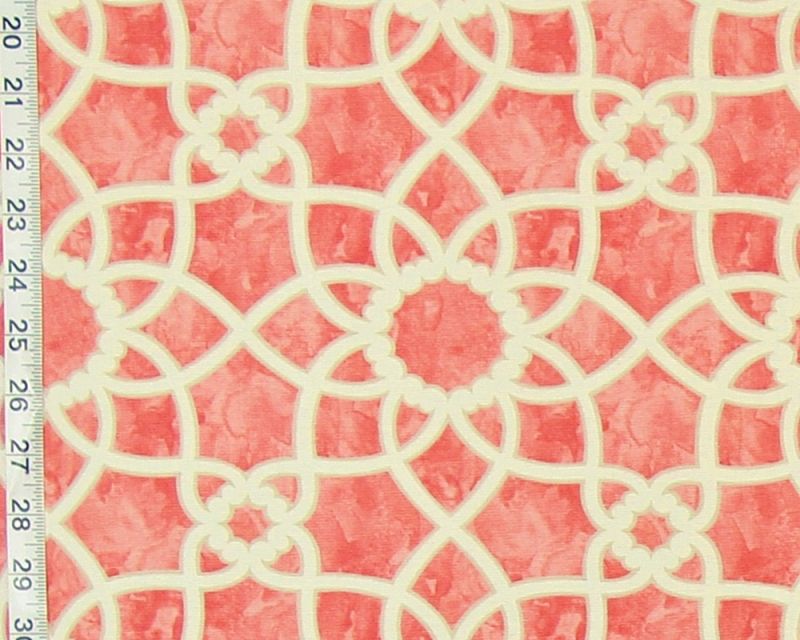 The first pattern shows a scrolling lattice work that forms a tile pattern.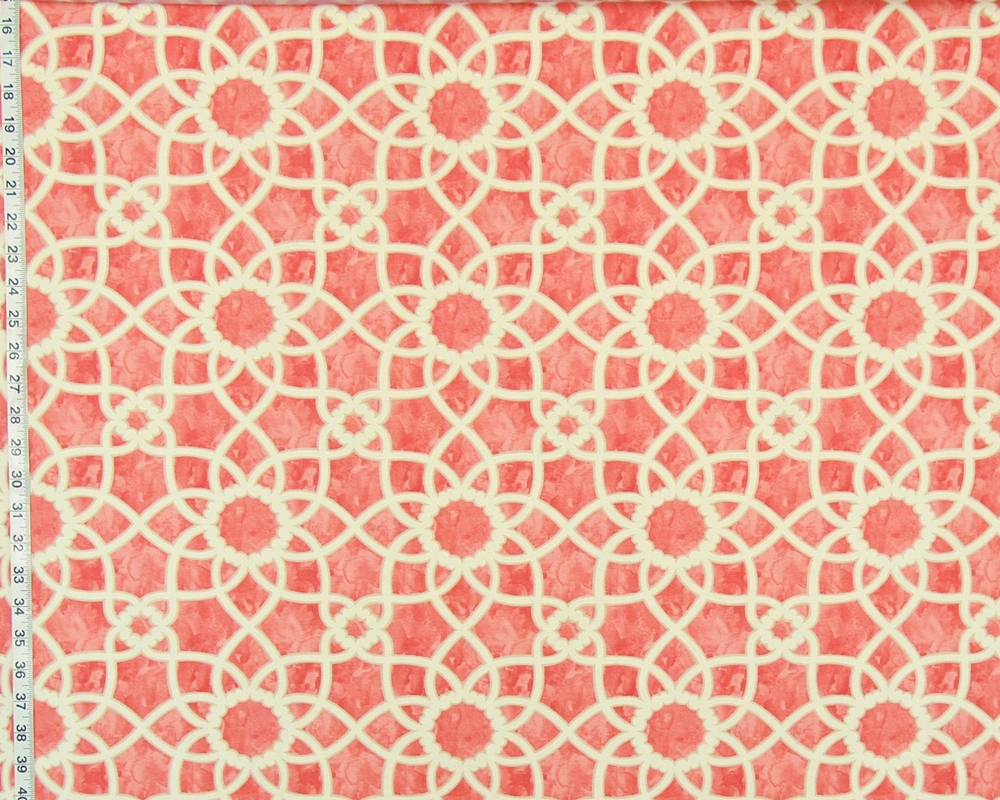 What set this apart is the tonal, watercolor background.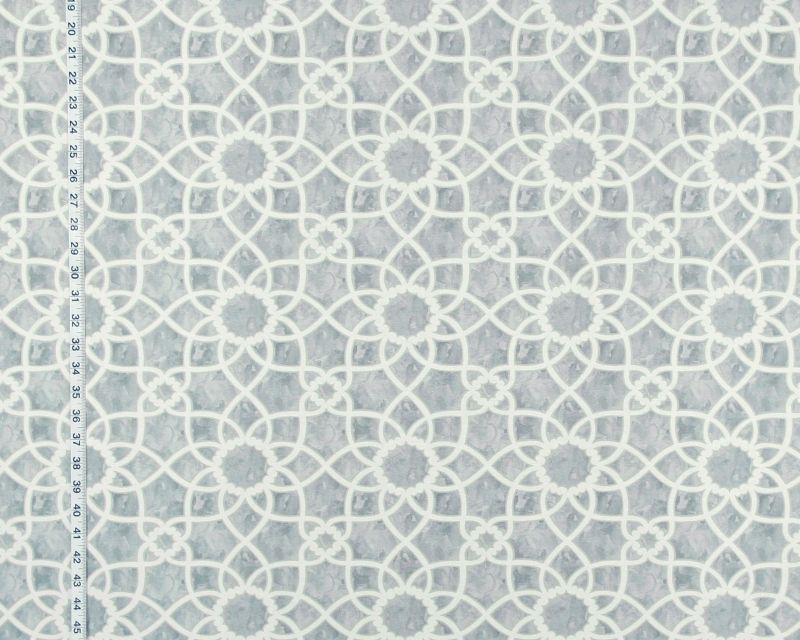 The grey is a cool neutral. There is also a brown-grey colorway. It has the most complex colors of the group, as the background is layers of both beige and grey.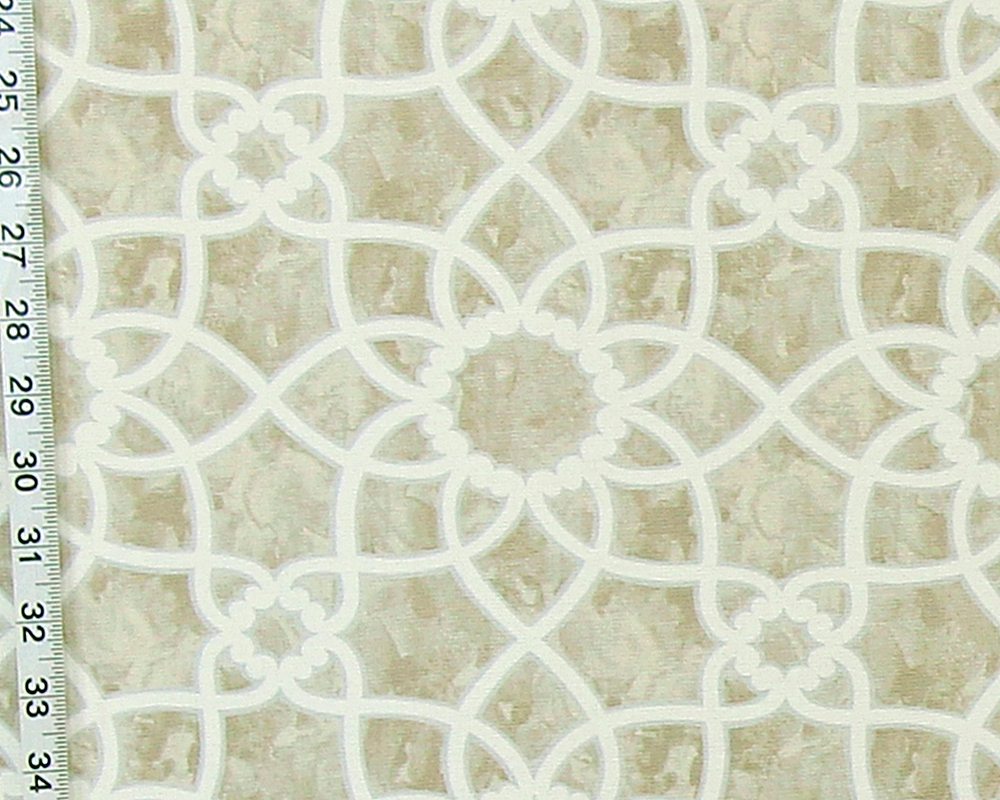 The scrolling lines are outlined with a neutral, giving the pattern more definition.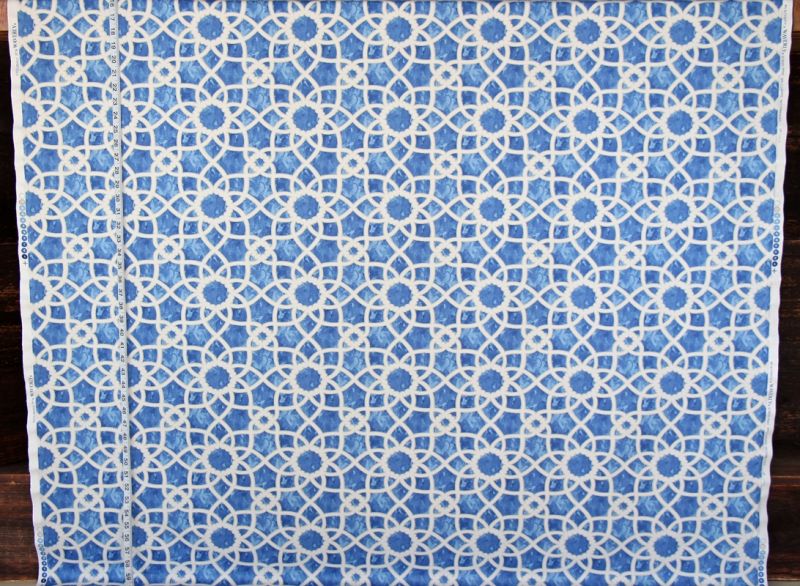 The bright blue tile fabric has an almost Moorish feel.
The other fretwork fabric listed is bold in color and scale.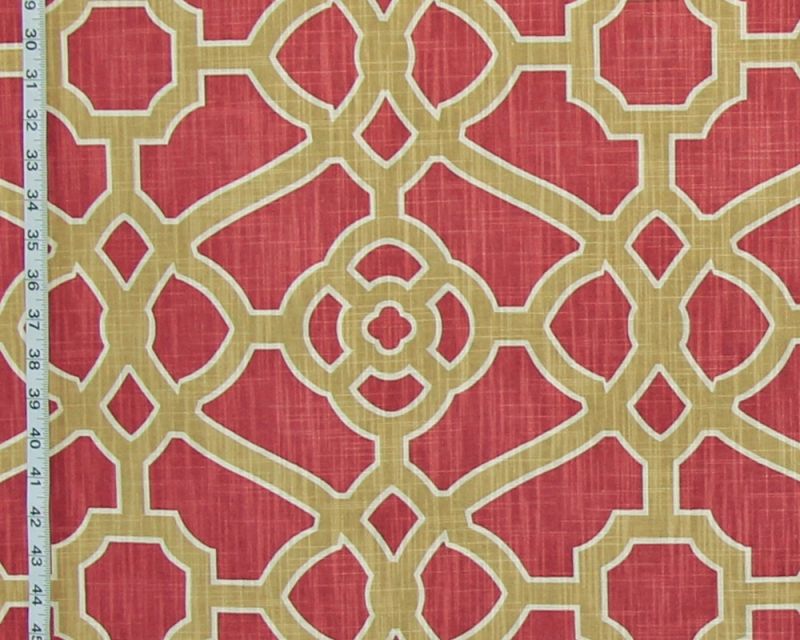 While seeming simplistic, it forms a fairly intricate pattern of a scrolling pattern with geometric details.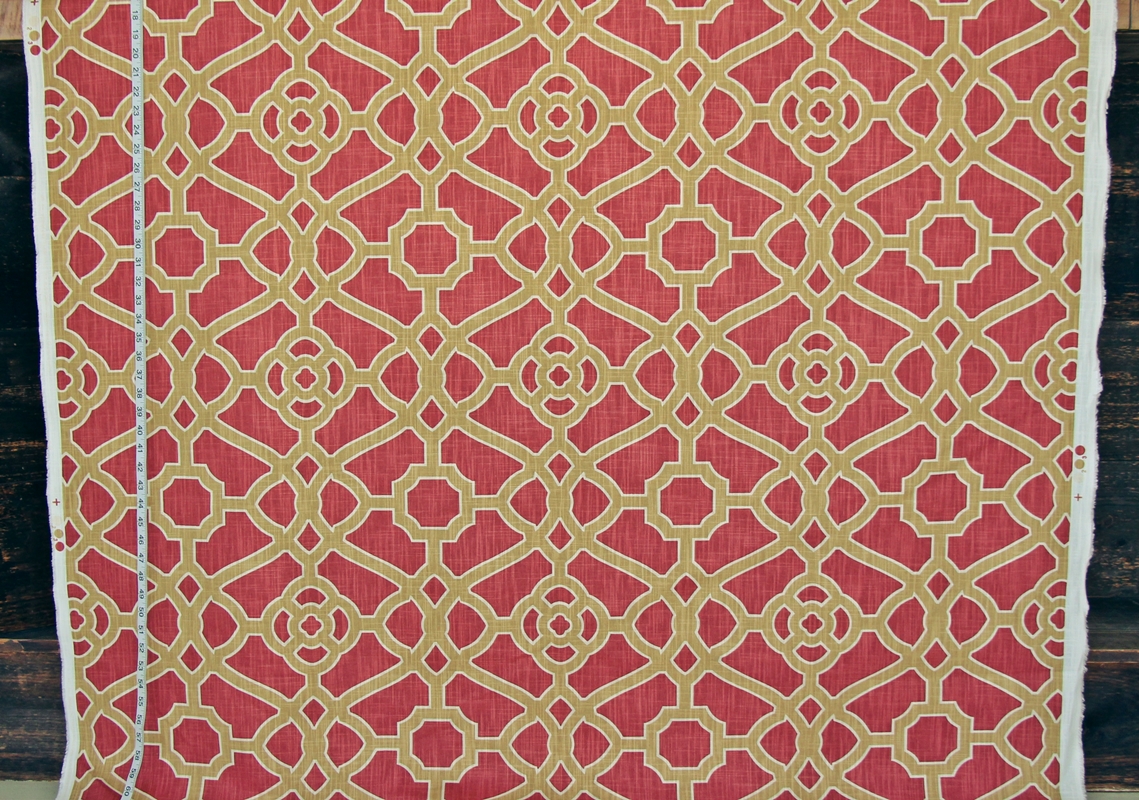 Departing from scrolls and lattice fabrics is the following dot fabric.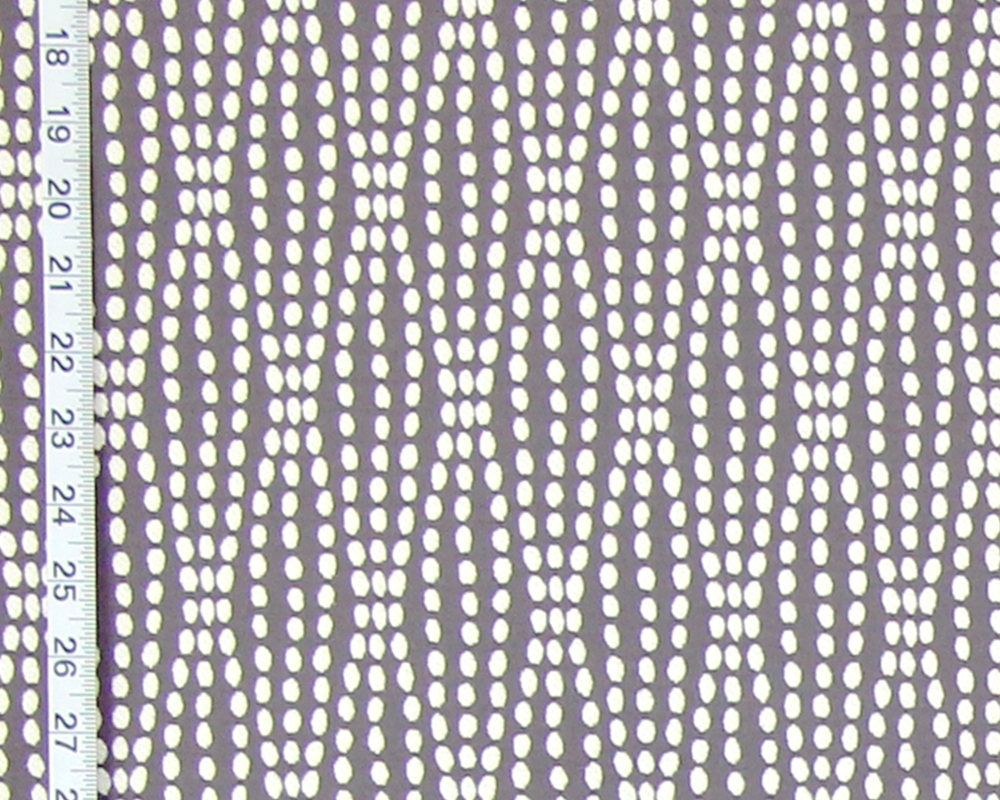 Strands of off-white oval dots form a geometric pattern of diamonds that have an almost opt art effect.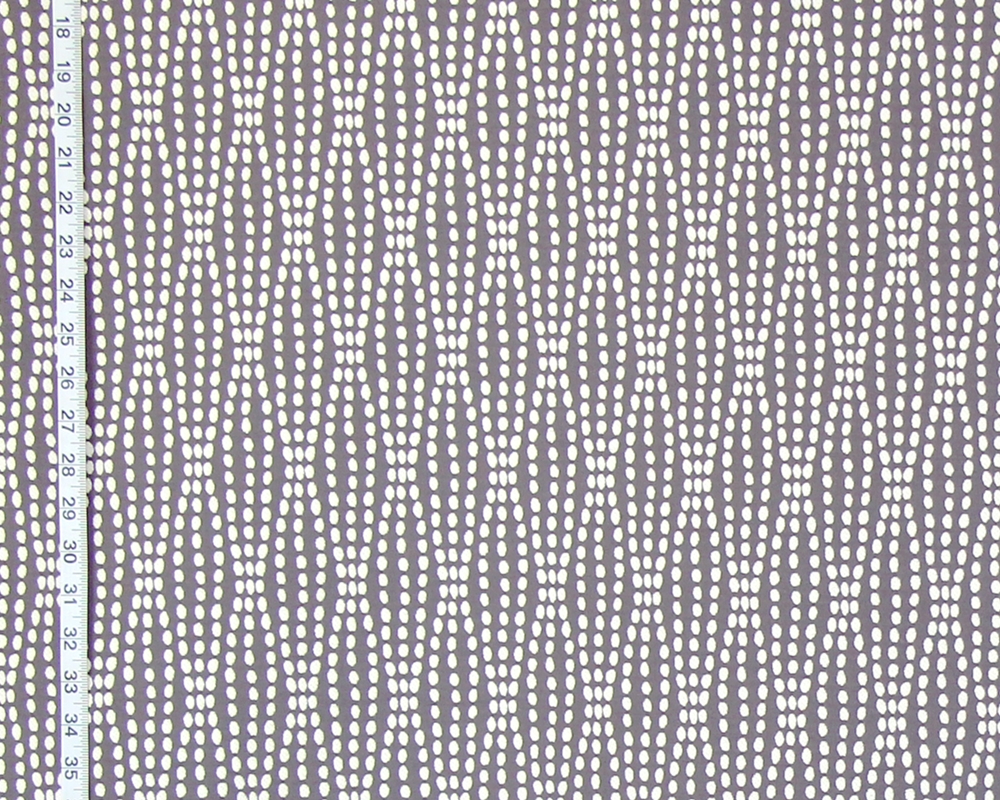 This is a woven, upholstery weight fabric.
These can be seen in the
Geometric Fabric category
_______________________________________________________