Horse fabrics were last weeks fabric of the week! And we do carry as many horse fabrics as we can!
Most of the horse fabrics we see have a fall look.
So, it is no surprise that we see them selling at this time of year.
Last weeks clear winner for the most horse fabric sold
was the French double wide
horse toile fabric in red.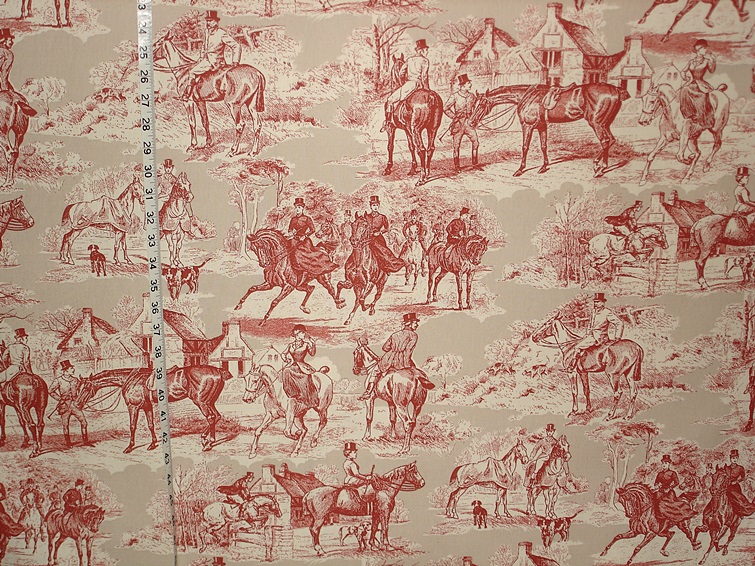 This has many scenes, with a Victorian feel.
This comes in both red and tan and brown on tan.
The blue paisley jockey fabric has always been popular,
and remains so.
We also carry it in a fall orange coloring.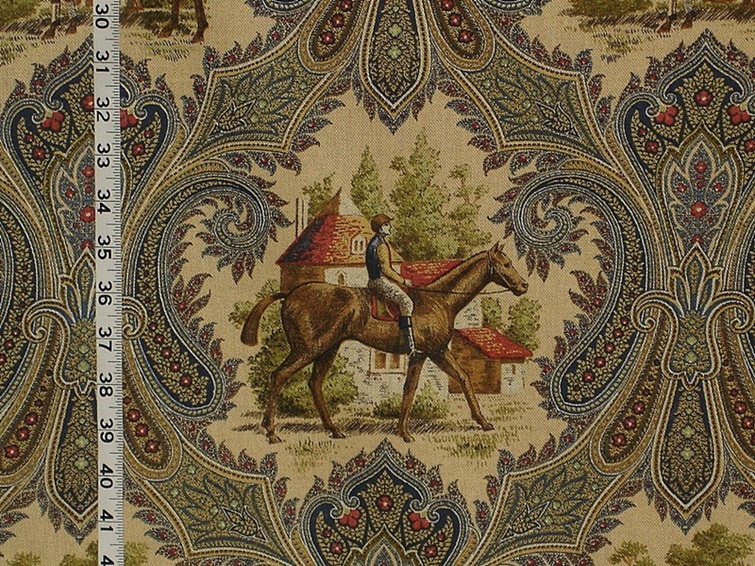 The horse document print,
with its very graphic look,
is one of our most popular horse fabrics.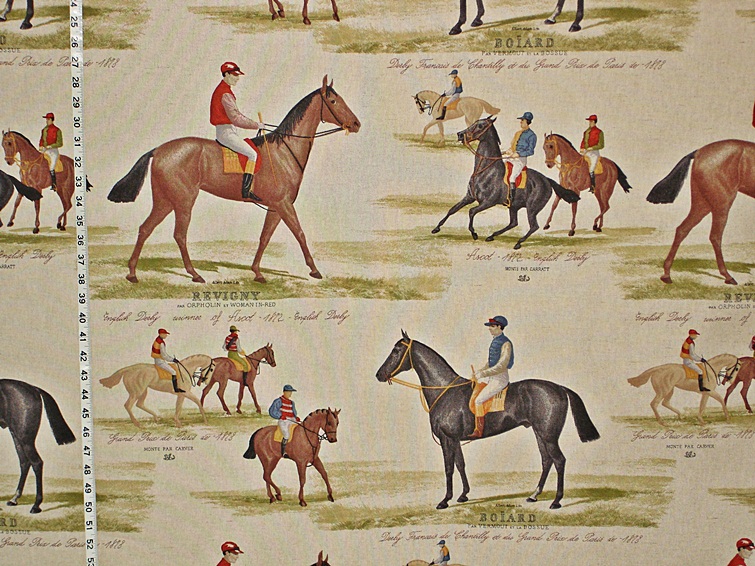 The classic Gladiateur race horse fabric
comes in a unique mist blue colorway.
We also have it in a pale yellow green, and gold.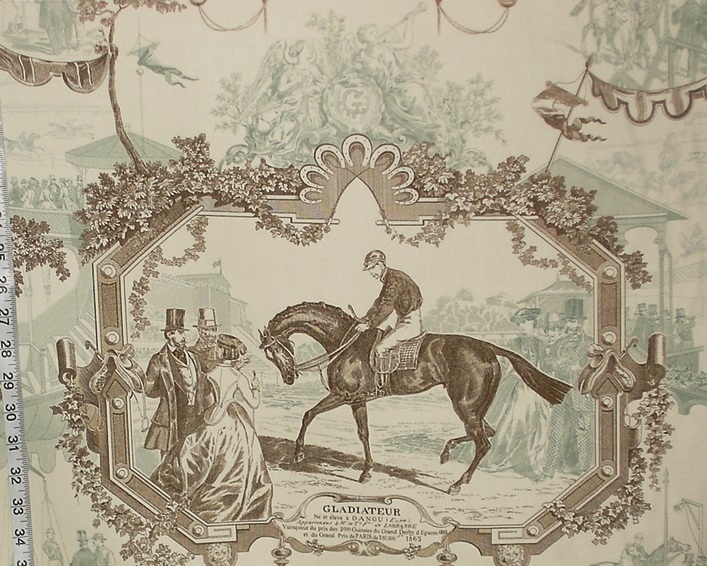 For these and other horse fabrics
please see the