The Purple Toile Fabric returns! You know it, you love it, it is back!
There are very few purple toile fabrics being printed right now.
We carried this French toile fabric, as a double wide.
But, it was discontinued.
Well, we found a source for it, in a regular width!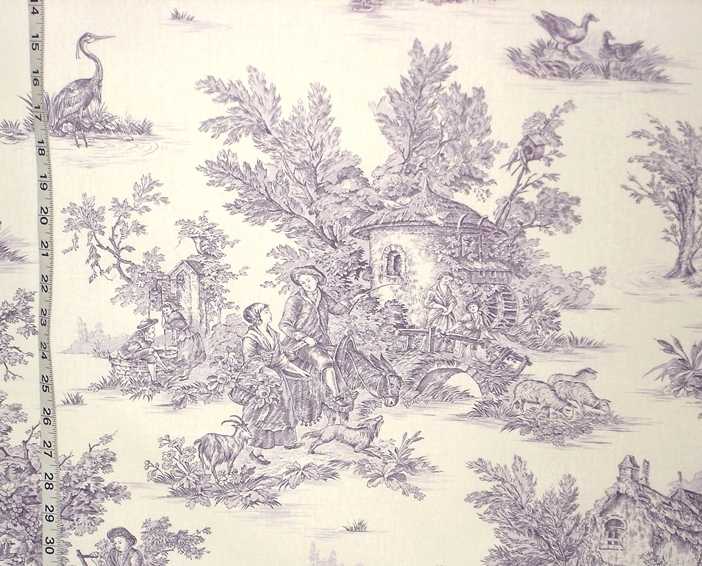 This is a very traditional Toile de Jouy,
with three different country vignettes.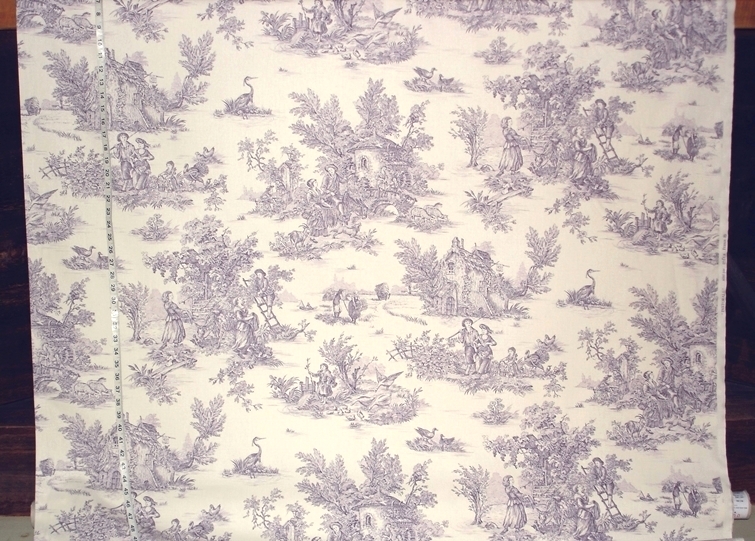 So, if you love purple,
and are looking for a toile,
see the