The large order from Europe has arrived! It is exciting to see the new patterns! And there are a lot to see!
There are about 18 new patterns to get on the site.
There are four ocean patterns, most in three colors!
They range from bold to one with a vintage look.
And there is one intriguing coral fabric!
It rained all day, and was grey and cloudy…
So, while we could photograph the fabrics,
the pictures could not be edited.
We did get one fabric up, though…
Though not for everyone,
it is a wonderful print!
It is the bold and beautiful
Italian poster fabric!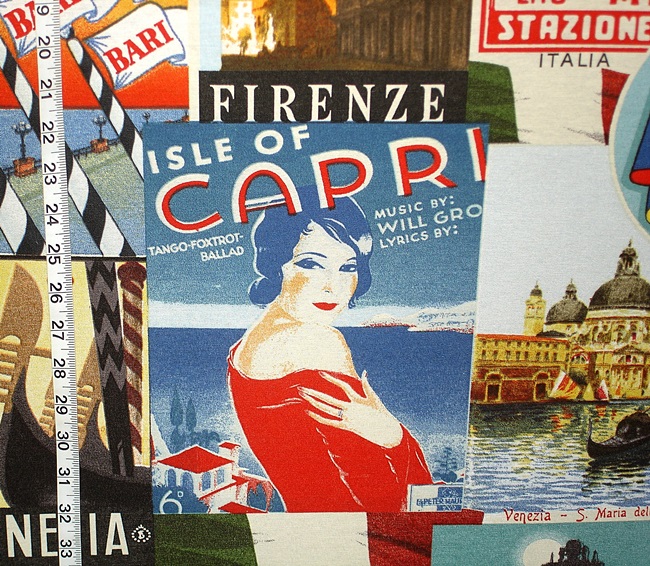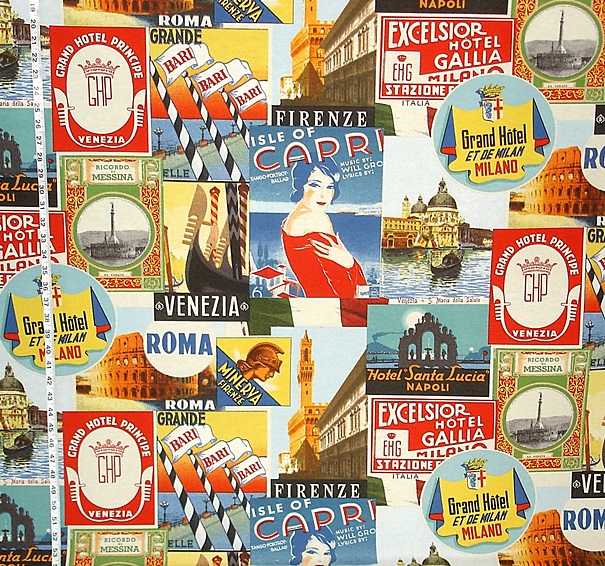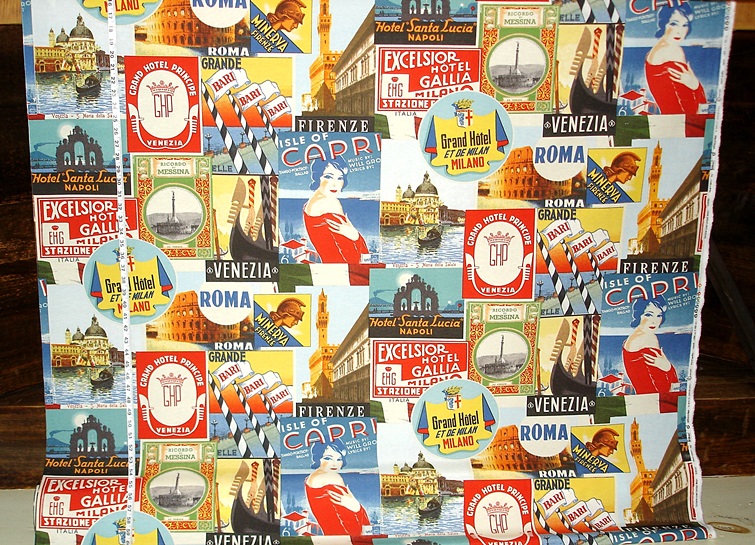 See it in the
France Italy Fabric category.
__________________________________
We will try to get all of the new fabrics
up as quickly as possible!