Today we were lucky enough to get some of the pictures fish fabrics edited. Two of them are very unique!
The first is an amazing
gold fish pond fabric.
This has mega gold fish swimming in a pond.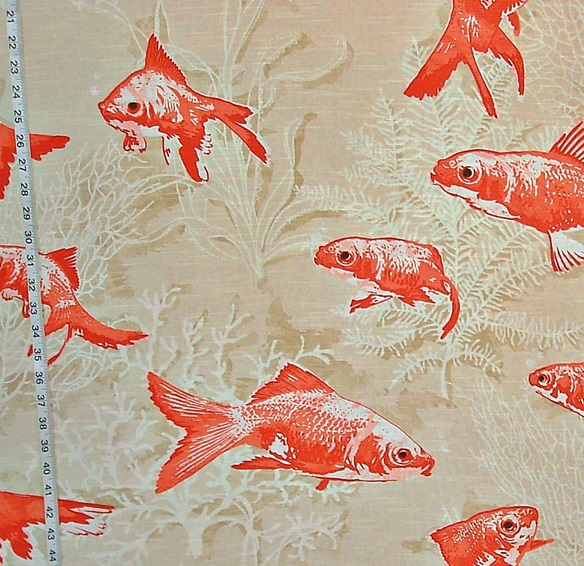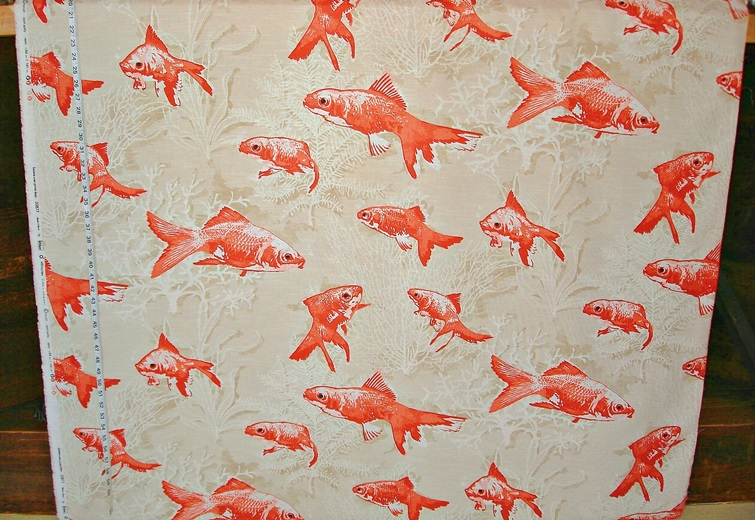 This bold rendition of a fish pattern
comes in two colorways.
Each is unique, each striking!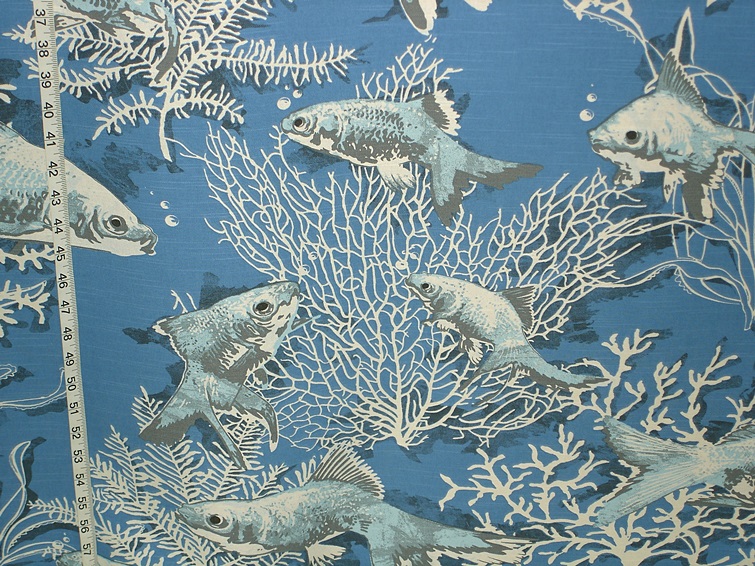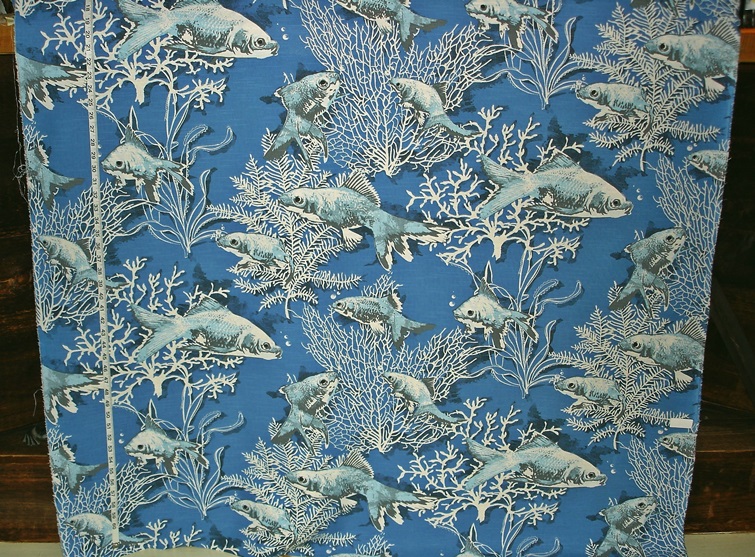 More fish fabrics will be added tomorrow!
Here is the last new fish fabric!
There are lagoon fabrics to be listed,
but they are really not about fish!
This one should be known as the one that got away…
or, I once caught one THIS big!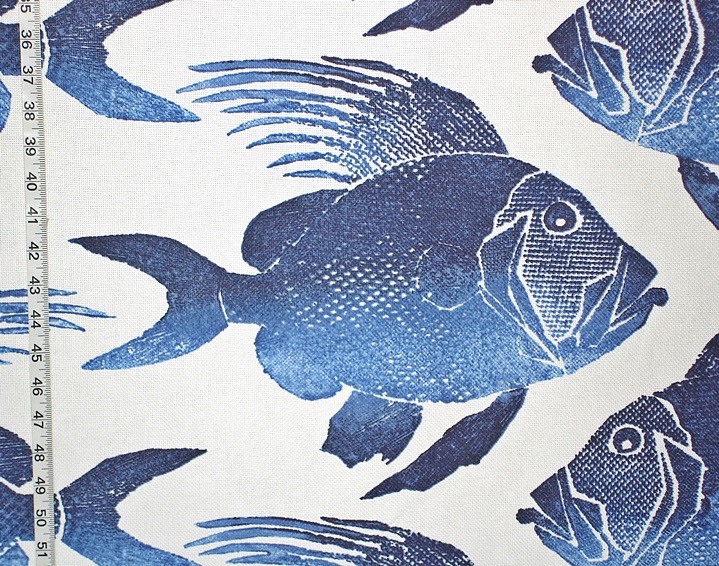 This is an indoor/outdoor fabric.
It is not printed on acrylic, and it has a basket weave ground,
with a nice hand and drape.
It is not stiff.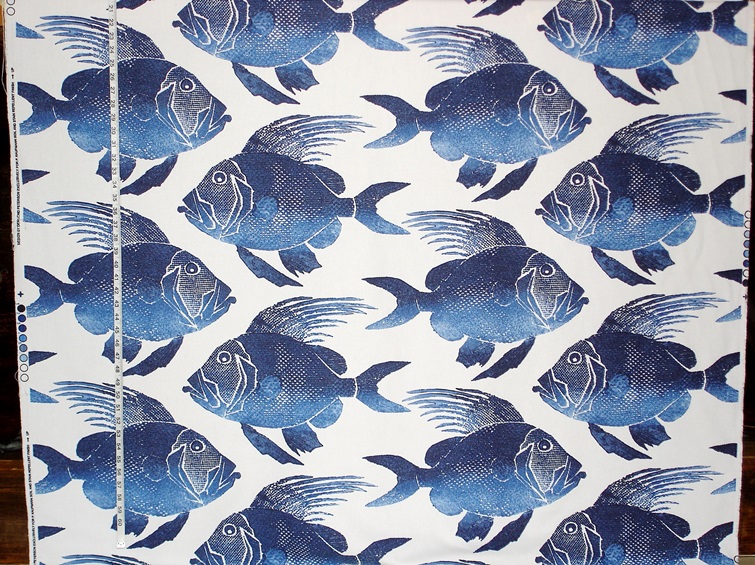 For such an orderly fabric,
it has an intriguing design.
It is also available in aqua.