A new retro Scandinavian fabric with foxes, owls, and squirrels is in!
The new Scandinavian fabric with a fall look joins the Scandinavian retro bird fabric. Though not quite as funky as the birds, it does have it's own whimsical charm!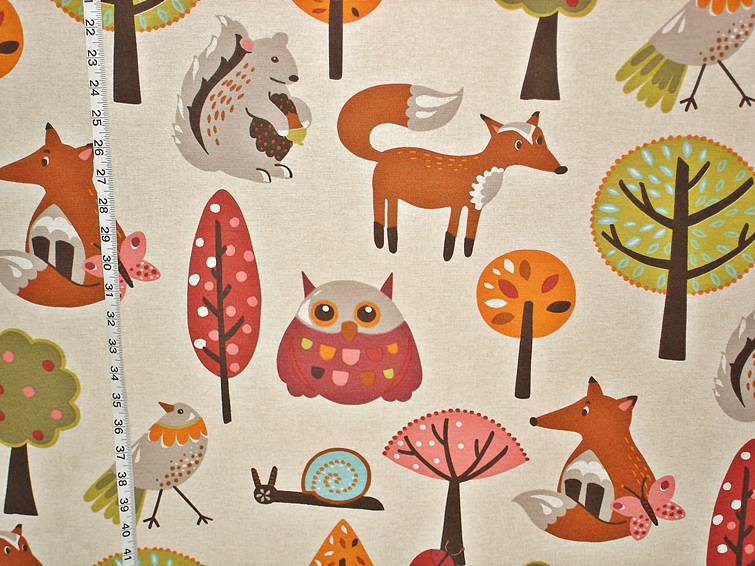 There are snails, ladybugs, birds,
the owls, squirrels, and foxes.
I love the squirrel hugging the acorn to his tummy
and the fox with the butterfly.