Now that the mills in Europe are back open some of the fabrics that were ordered when closed, are beginning to come in! And the popular turtle coral fabrics are some that have!
The turtle fabrics read more like a coral reef fabric,
with large coral trees, seaweed, and fish.
But, swimming slowly through the lagoon are large turtles!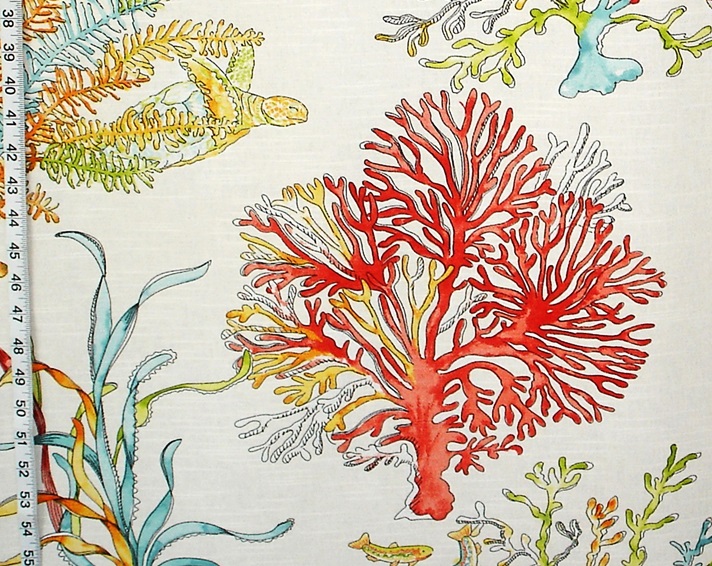 The orange turtle fabric
is the most popular of the three colors we have.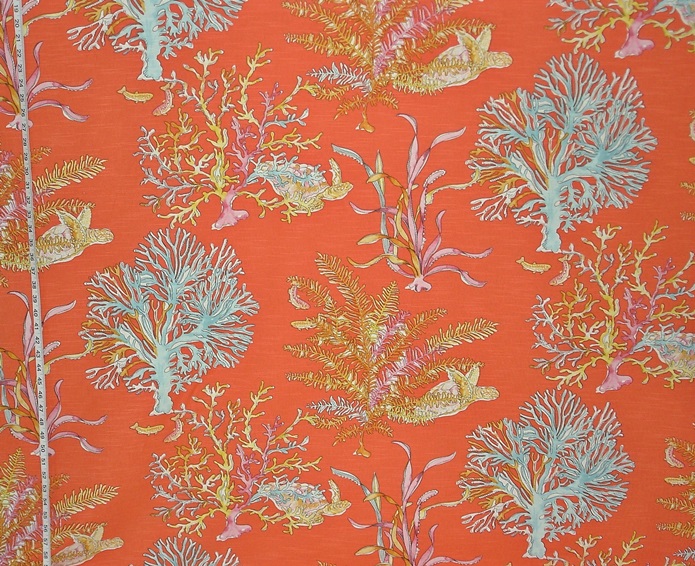 They have a watercolor look,
with a lot of layering and shading of colors.
The aqua background is especially pretty.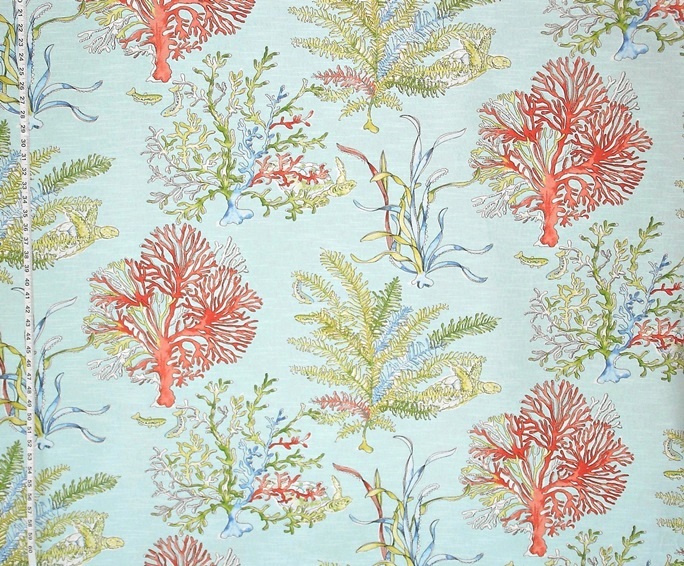 We have two other turtle fabrics.
The famous Scalamandre Galapagos turtle fabric
is an indoor/outdoor reversible fabric.
We have it in terracotta
and in turquoise.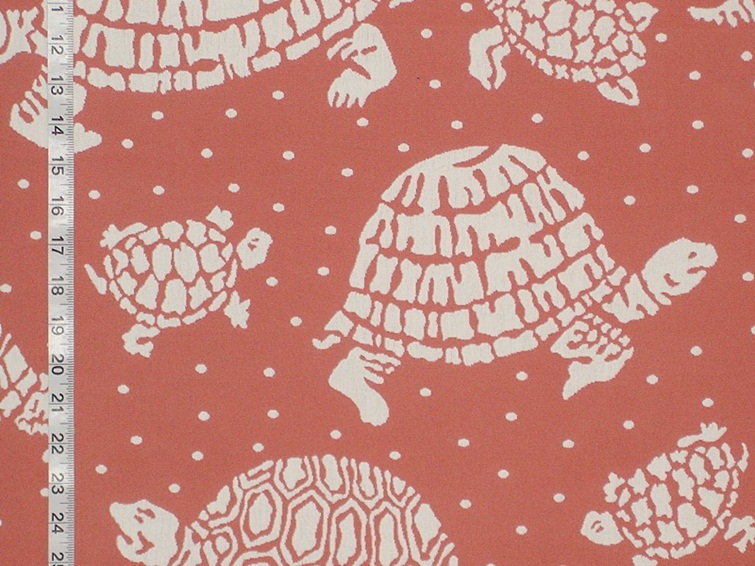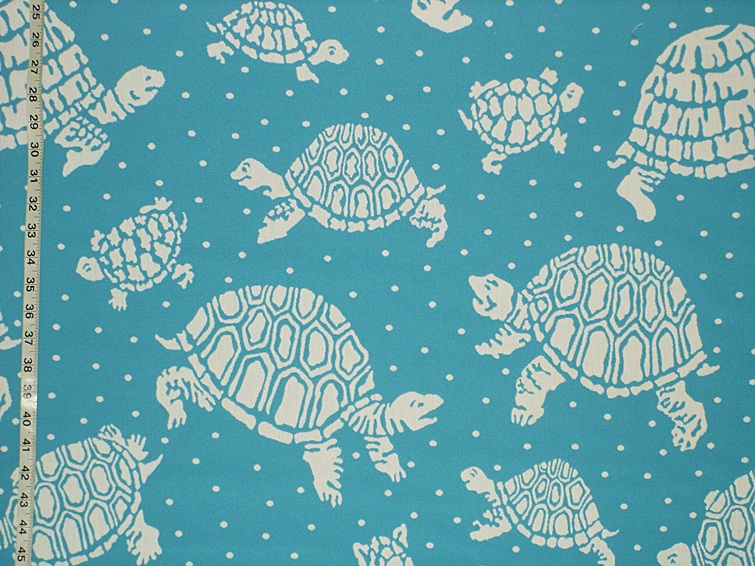 We recently added a small turtle fabric
that has a batik look.
Cute, whimsical turtles are wandering through a stand of lotus flowers!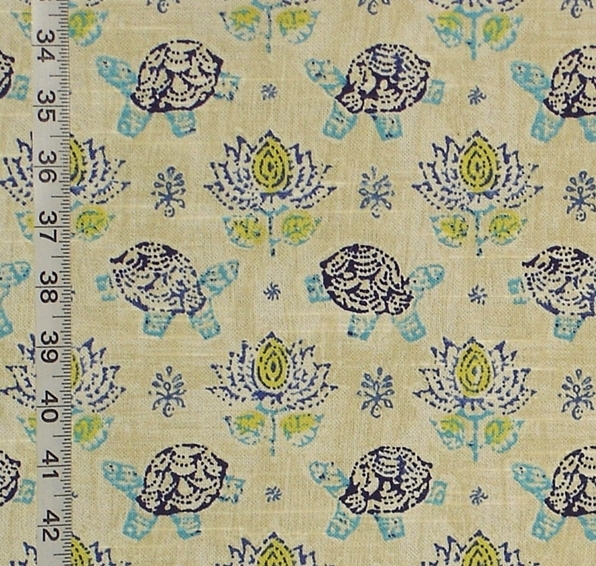 The last fabric we have with turtles is the
famous Thomas Paul Oceana fabric.
This is no longer available by the bolt,
so, what we have will be the last of it that we will carry.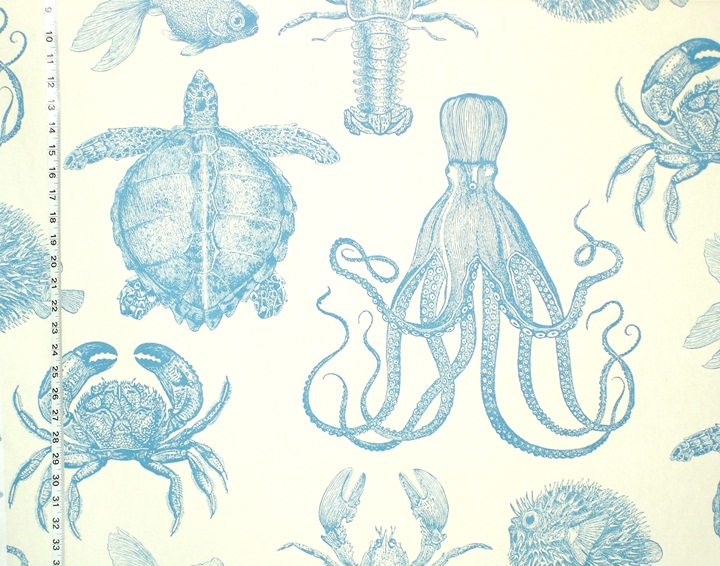 We have some left in deep blue and turquoise.
See most of the
Turtle fabrics in the
Reef fabric category.
Or type turtle into the search bar at the top of the page.