We have always carried the pink toile Venice, Fabric. But, now we have two more!
We have known and loved the original pink Venice fabric.
And it has been sold to people from Venice, California,
to people who just want a memory of a trip to Venice, Italy.
And, now we have two other Venice fabrics that are,
to put it mildly, amazing!
These have the look of antique oil paintings,
and are unique!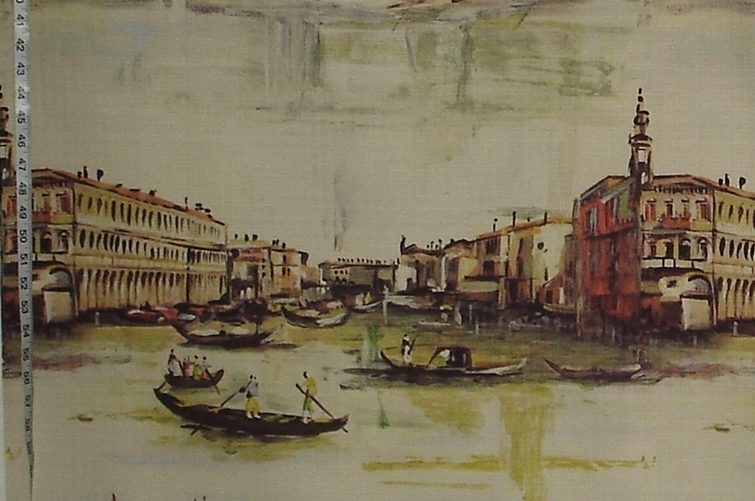 The pattern has two scenes,
one of Venice from the water,
showing the buildings and the canals.
The other scene shows one of the plazas.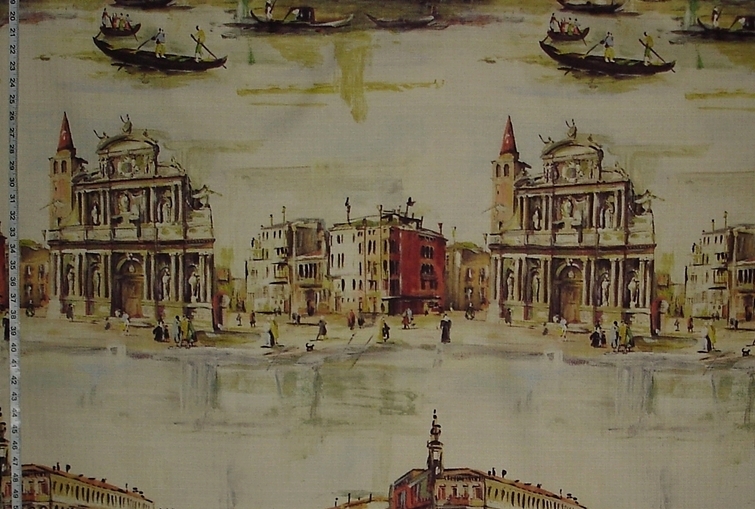 The two scenes alternate on the fabric.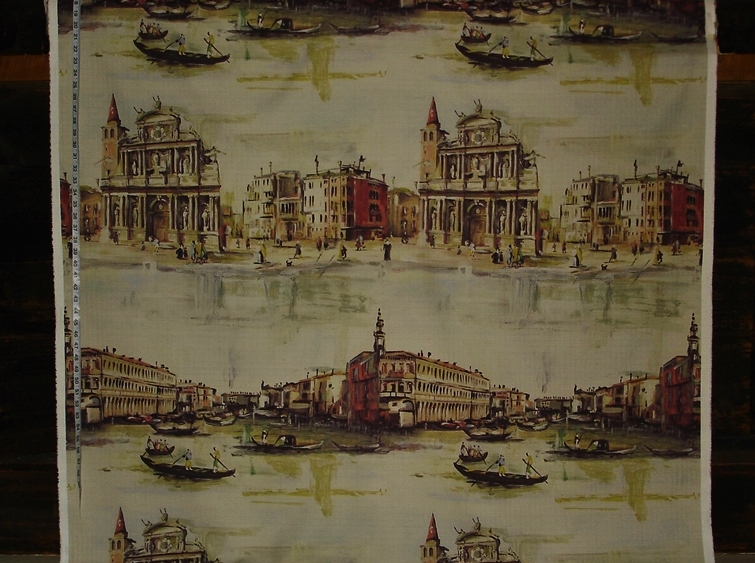 This comes in the antique looking colorway,
or an all blue colorway.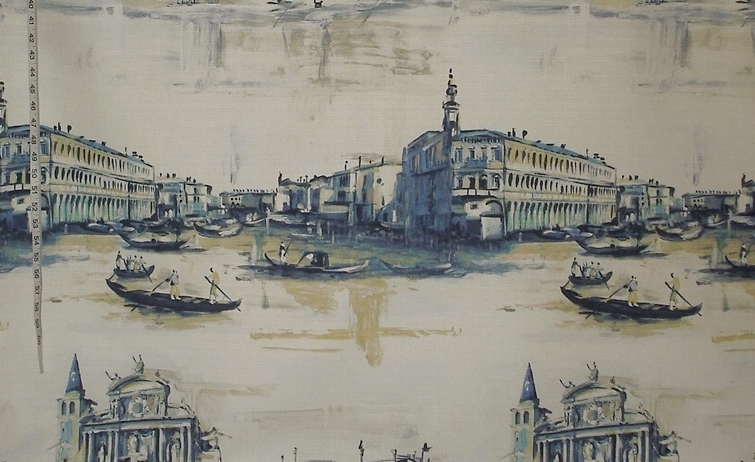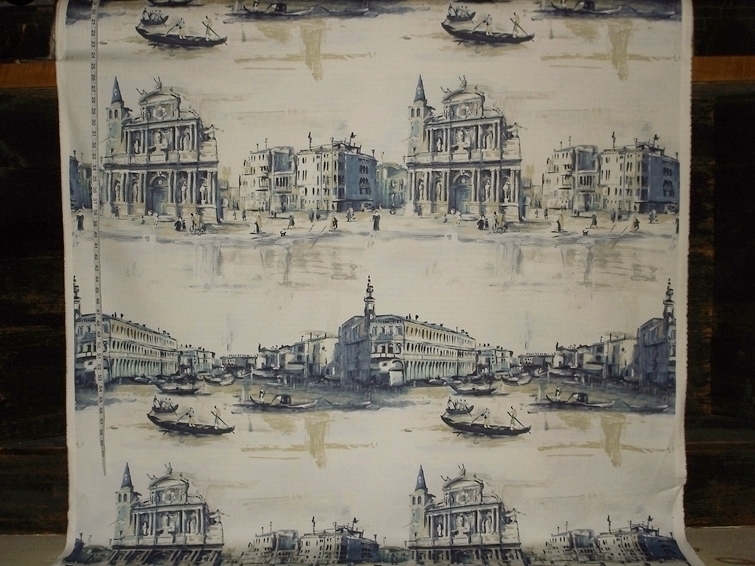 These are perfect for curtains and cushions,
but, could also be put on stretchers,
for a wall hanging.
The third Venice fabric is, of course,
the pink toile,
with its scenes of the city.
Laundry hangs on lines, drying,
and the towers of St. Mark's square are seen in the background.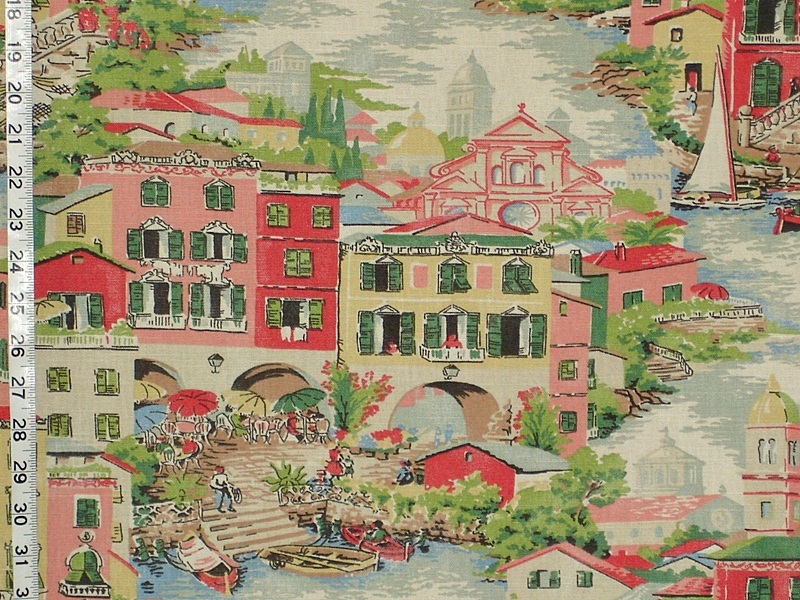 So, if you are looking for a memento of Venice, or just longing to go,
take a look at all three of the Venice fabrics listed in

France Italy Fabric category.