A vintage fabric with antique cars, there is one piece left!
Several years ago, while on a buying trip,
I came across this fabric in a warehouse.
It was too cute to pass up!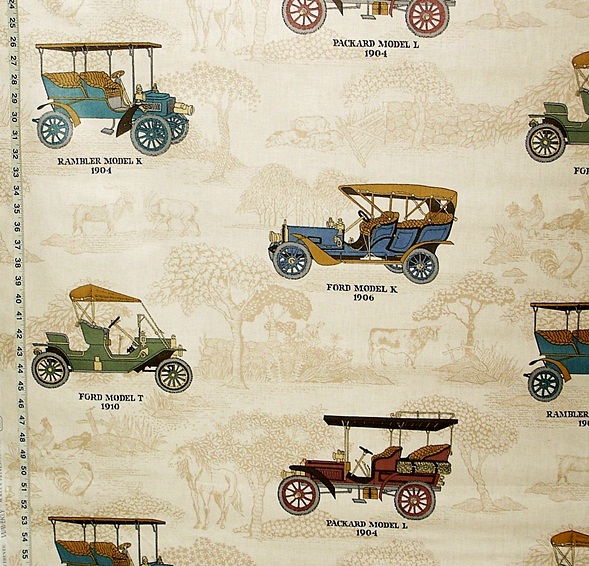 While the main focus of the fabric
antique cars,
it is the background that makes this fabric stand out!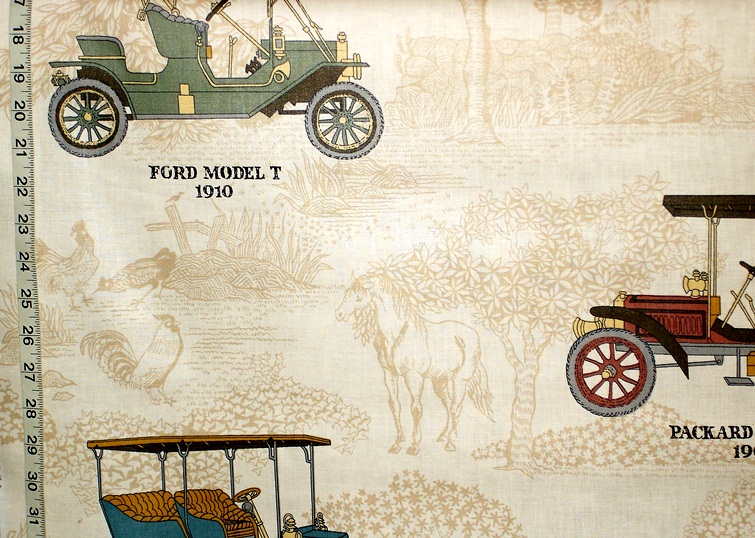 The background is a country toile with farm animals,
done with a touch of whimsy!
So, if you need a fabric for a car lover,
or just like the vintage look of this,
there is one last piece of a yard and a half.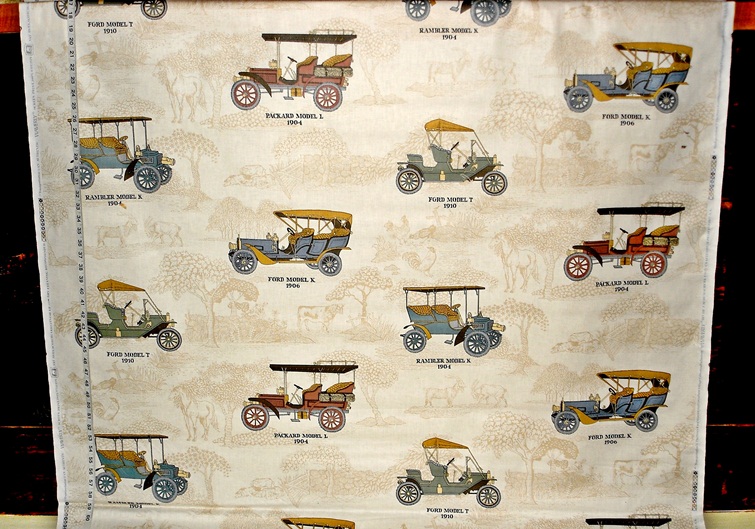 It is in the