Pumpkins are in the air! Yes, it is that time again… Pumpkinfest! The 7th annual Pumpkin Festival in Damariscotta is this weekend!
The big boys have been weighed and measured. And, even though this year was a tough growing year- too much rain at the beginning of the summer, and then broiling heat- there are some HUGE pumpkins around!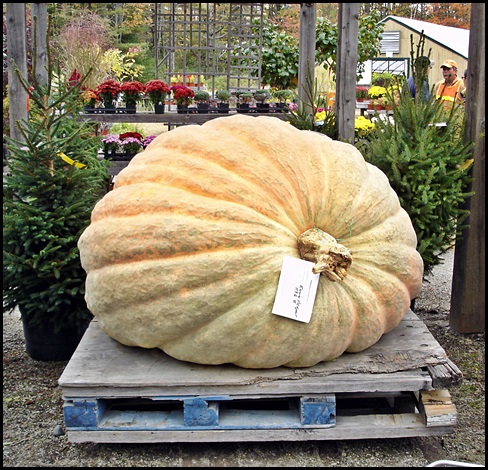 This big boy is over 1000 lbs!
The real action now starts.
On Thursday is the pumpkin deployement along Main Street,
and then on Friday is the carving and decorating.
We will keep you posted!