What a difference a week can make! Last week, people were recouping from a hurricane, this week, fall seems almost gone…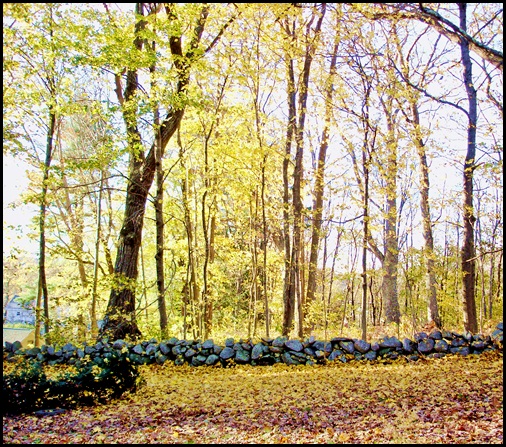 The lawn is thick with leaves!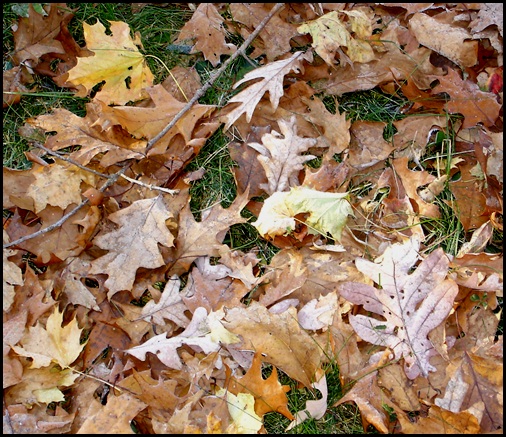 Oak leaves, maple leaves, and an occasional ash leaf carpet the ground.

MONDAY- November 12, 2012
A surprise of a clear, beautiful, and warm day! And I thought fall was over! Just goes to tell, one never knows!
HORSE FABRICS
Most of the older horse fabrics have been
marked down by 33%.
All of these are in short supply, and most have been discontinued.
So, if you need a Georgian horse toile in blue or black,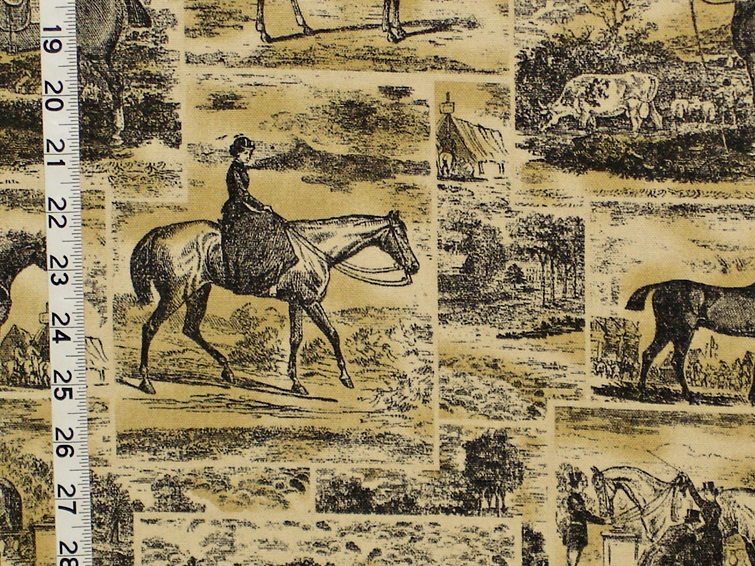 or the horse sulky fabric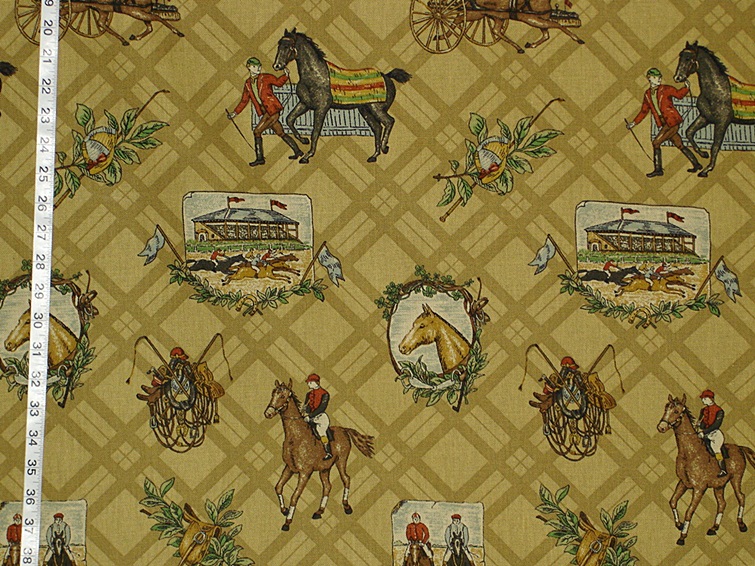 or the Thibaut fall fabric with deer and other animals,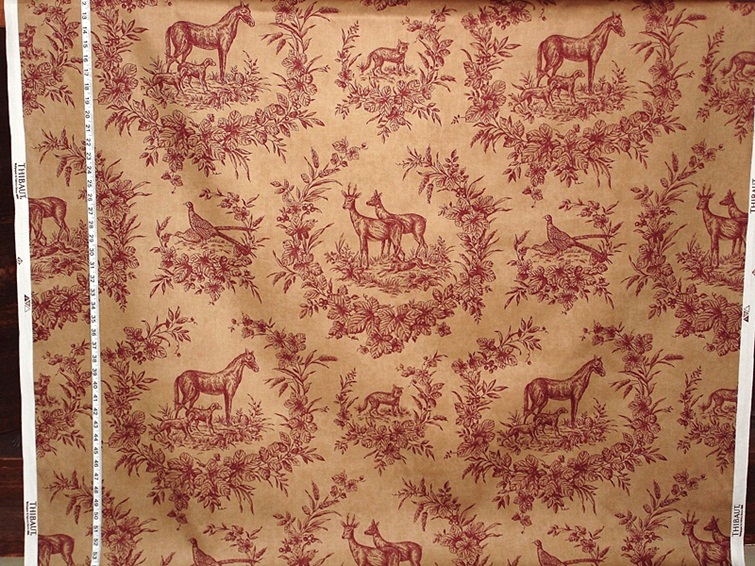 or the Schumacher horse hunt toile fabric,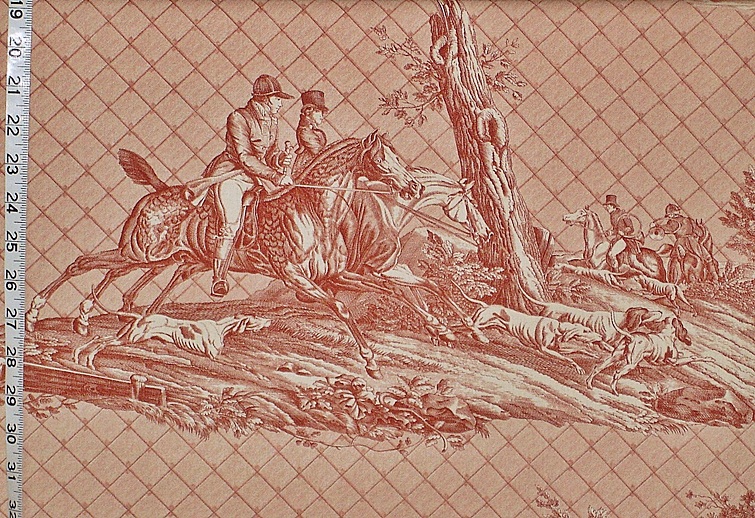 now is your chance!
If the amounts showing are not enough, write,
and I will double check amounts available.
THURSDAY- November 15, 2012
It is hard to believe
Thanksgiving is just a week away!
NEW FABRICS
We listed three new fabrics this week.
These are things we are really excited about
and hope you are as well!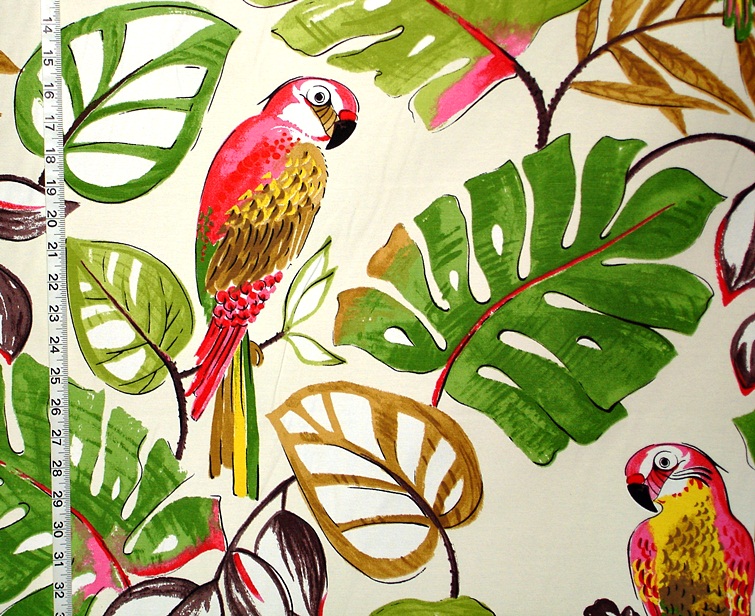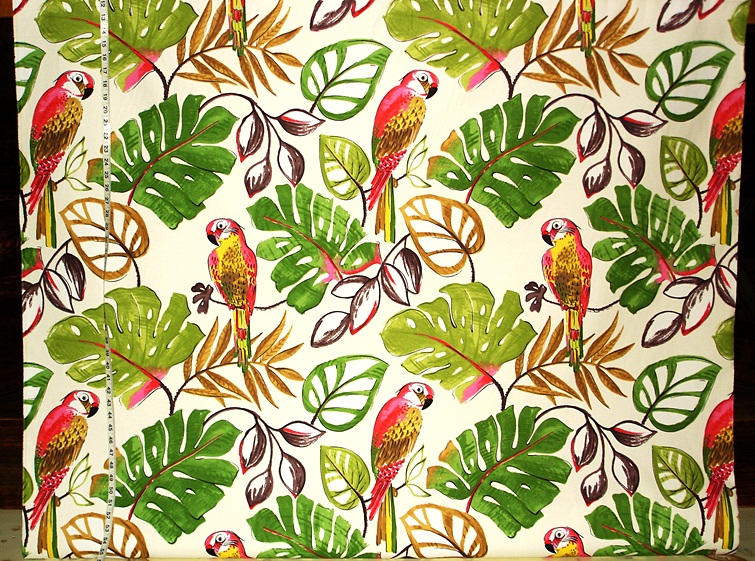 At the other end of the spectrum
are two neoclassic Toile de Jouy fabrics!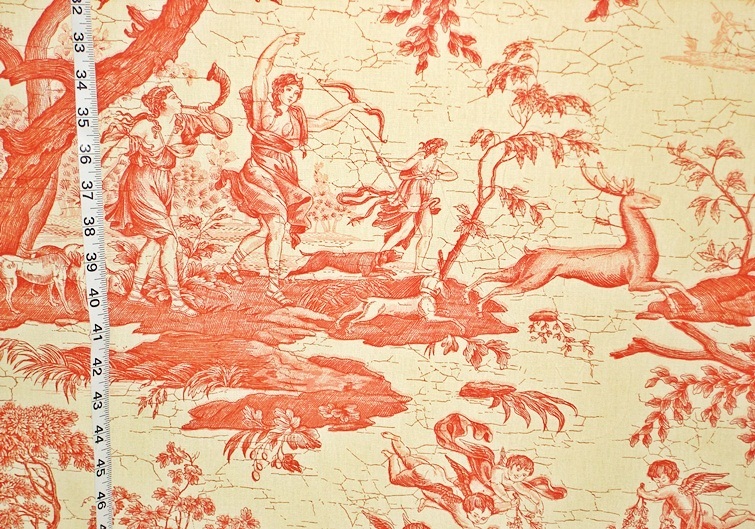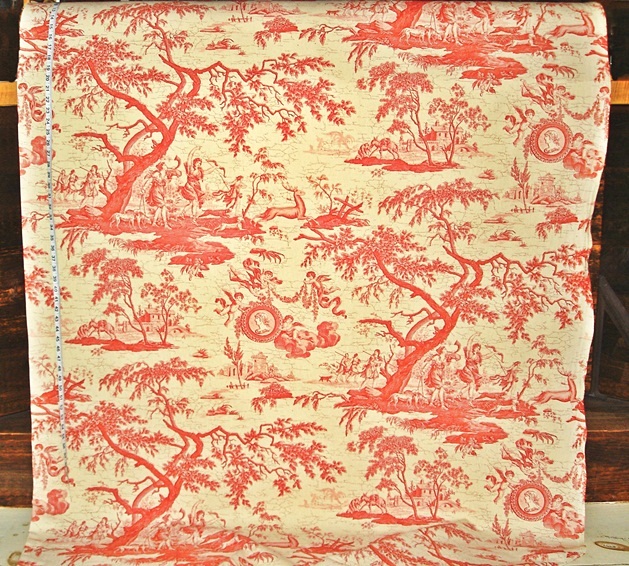 This is available in a true French colorway of orange on buff yellow
or red on white.
See both in the
Toile de Jouy category.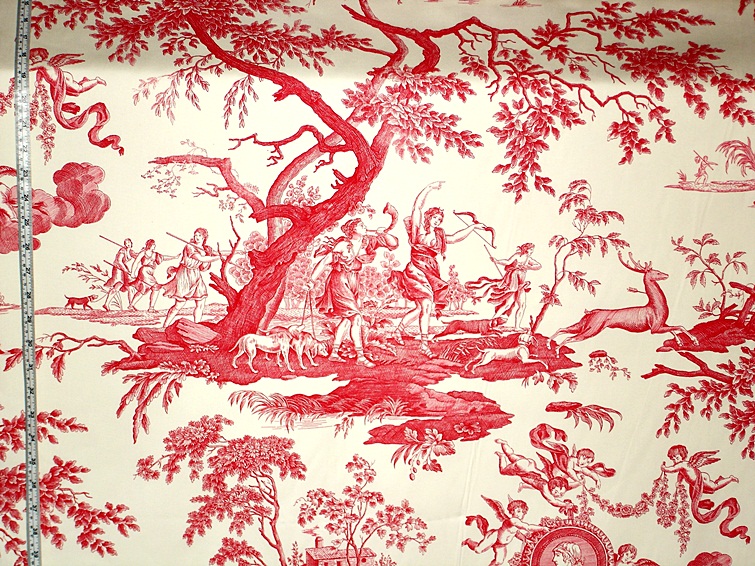 A very different fabric came in.
This is a mountain fabric.
This is something we really don't see here in the states.
But, with all of the interest in cabin decor,
we thought we would see how people like the style!
There is a woven that we still have to take pictures of,
which hopefully will go up tomorrow.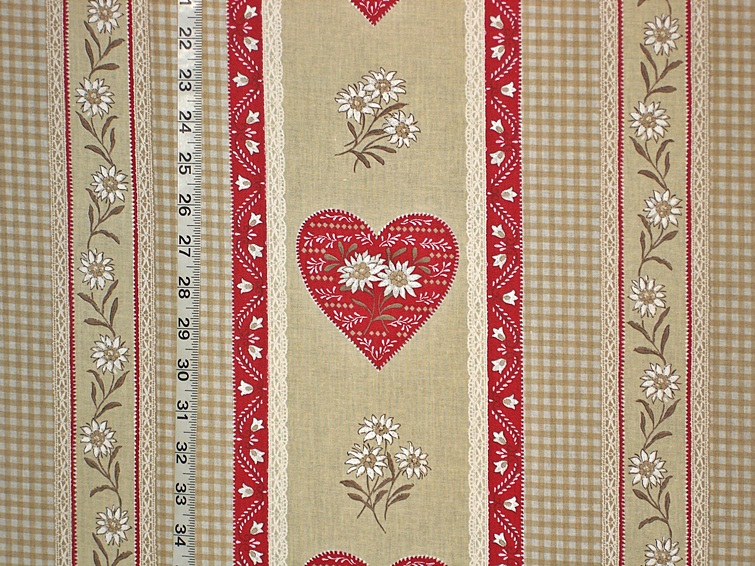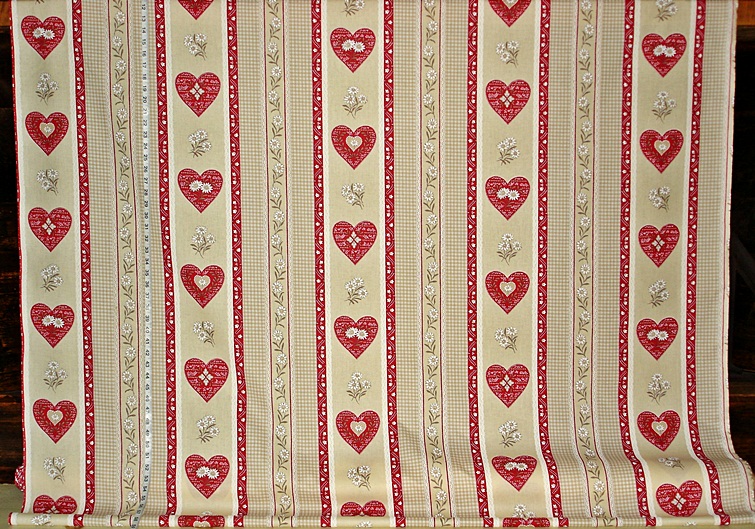 For those who like flowers and French document print fabrics
we have a new one!
Larger than life Rembrand tulips float over letters and logos of Paris!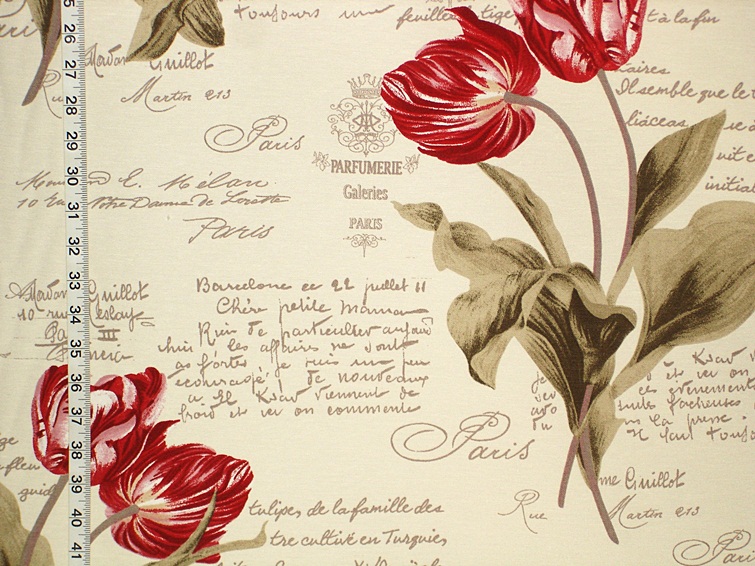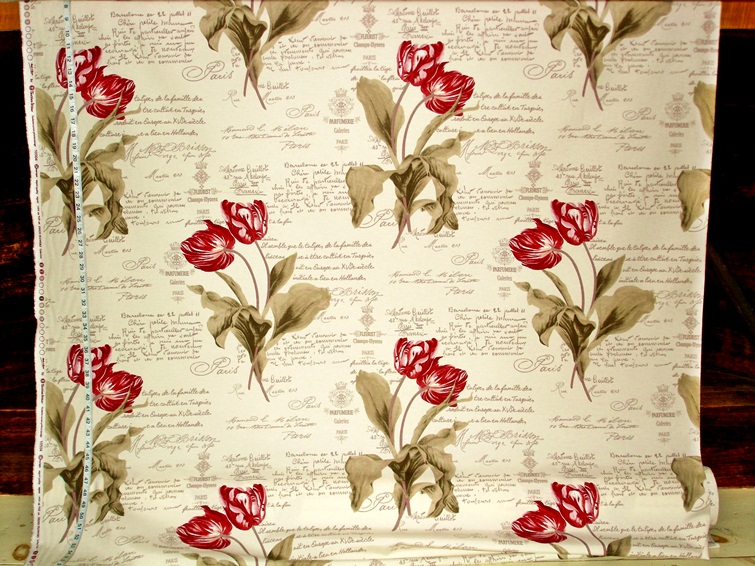 If you are near Cave Creek, Arizona this week, take some time to go to
The Big Heap.
It is a huge sale on November 16th, 17th, and 18th.
Classic Attic, those refurbishers of furniture, will be there.
See three of their projects in
Postcards from Professional!