Buterfly fabric, butterfly fabrics, it has been all about butterflies this week!
Big, bold and beautiful,
butterfly fabrics have been the main interest this week!
With the butterflies in the meadows gone before the snow flies,
this has been a surprise!
The butterfly fabric with the boldest coloring is
Butterfly Document Print fabric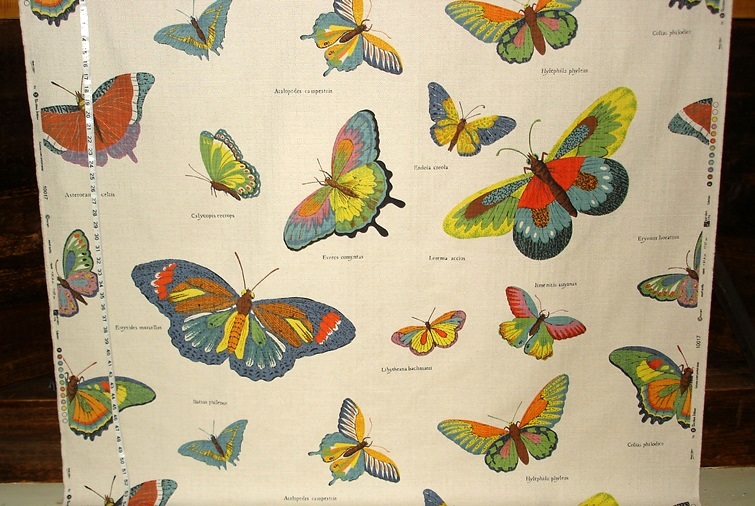 With its large scale and bold coloring it has a "WOW" factor.
At the other end fabric spectrum is the
dainty Paris Apartment Butterfly fabric.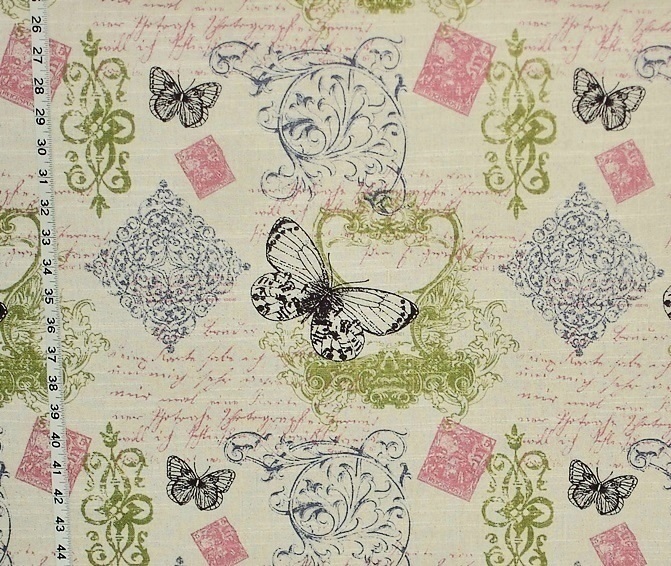 More muted, but still wonderful,
is the blue butterfly fabric
with French script as a background!
For these and other lovely butterfly fabrics
see the