Travel fabrics have been the hit of the week. Perhaps people are planning Christmas vacation holidays!
Travel fabrics have always been of interest.
And we have quite a few!
But, the all time winner this week is the colorful
Retro Italian poster fabric
with colorful posters of
Italian cities and hotels.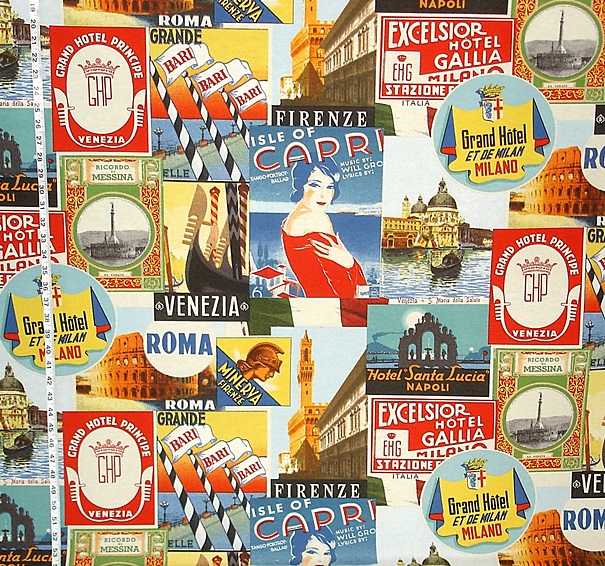 This sings with color!
And while all of the different posters are interesting,
it is the lady from Capri that
steals peoples' hearts.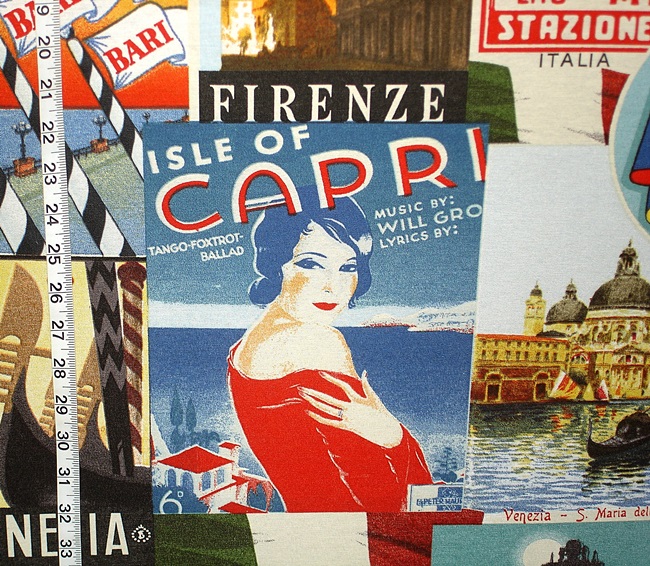 The retro poster fabric
with posters from Paris to Portugal to Marrakech
has the look of posters from between the wars.