It's true! We have eight, yes, eight new coral fabrics!
I love to list things in groups… new toiles, new Indiennes, etc. So, this week is going to be all about coral fabrics!
The weather co-operated over the weekend, and I was able to get them all photographed! Yeah!
The new coral fabrics range from two wovens, to some nice coral tree prints, to two watercolor fabrics that are slightly funky- something for everyone! These will be up on the website by Wednesday!
First up, and just listed,
are the two woven coral fabrics.
I like these for two reasons…
They are reversible!
So, lots of fun for those who want to play with color impact.
One can choose orange or turquoise on cream,
or cream on orange or turquoise!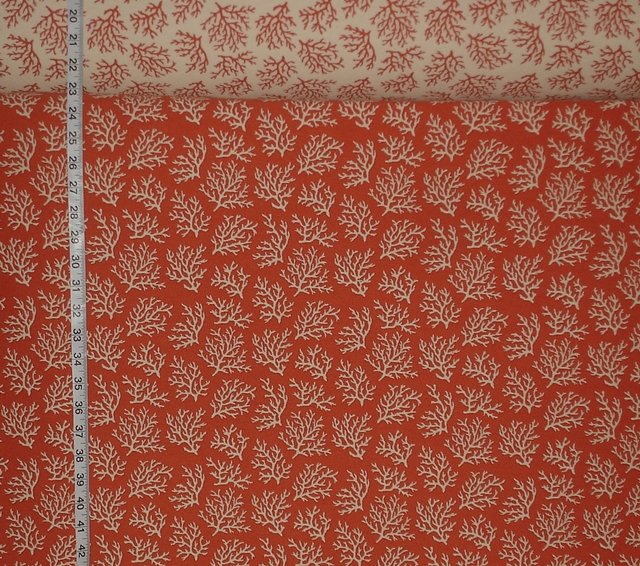 And, they are a mini coral fabric!
The scale makes these really useable for many projects!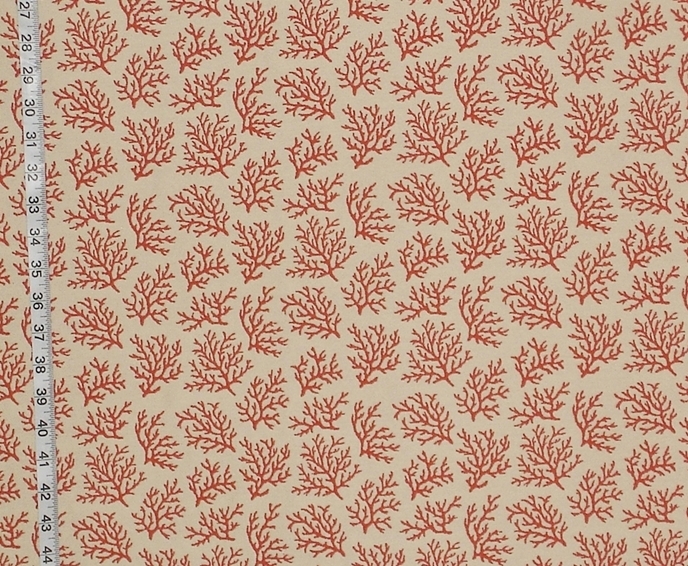 The orange is a muted terracotta tone,
while the turquoise is clear and bright!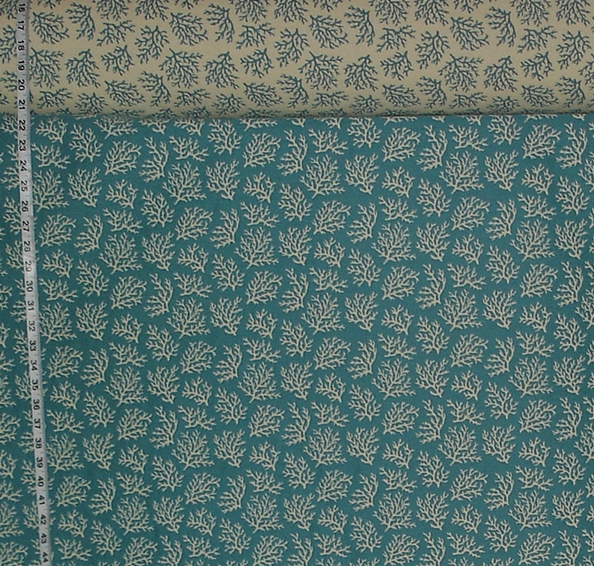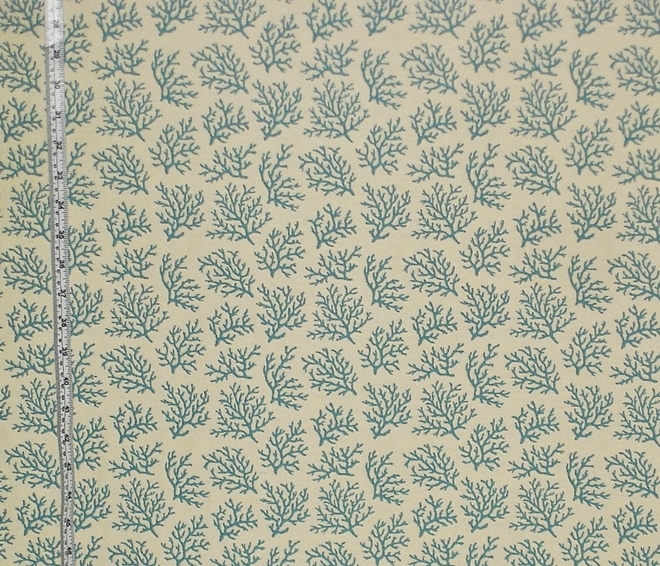 The color intensity of the cream sides is much less than the other.
Well, four more coral fabrics are up!
These are unusual as they have minimal details.
These coral fabrics are all about the watercolor effect and color tones.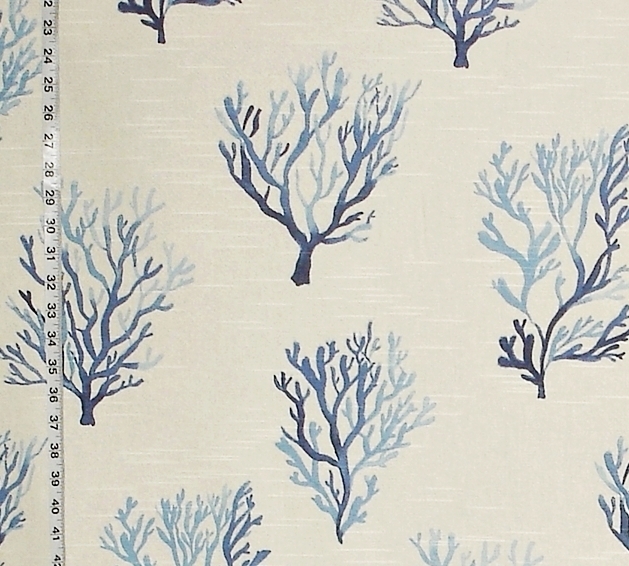 The blue watercolor coral fabric
is tones of Delft blue on white.
The look is crisp.
The second colorway is the
teal green coral fabric.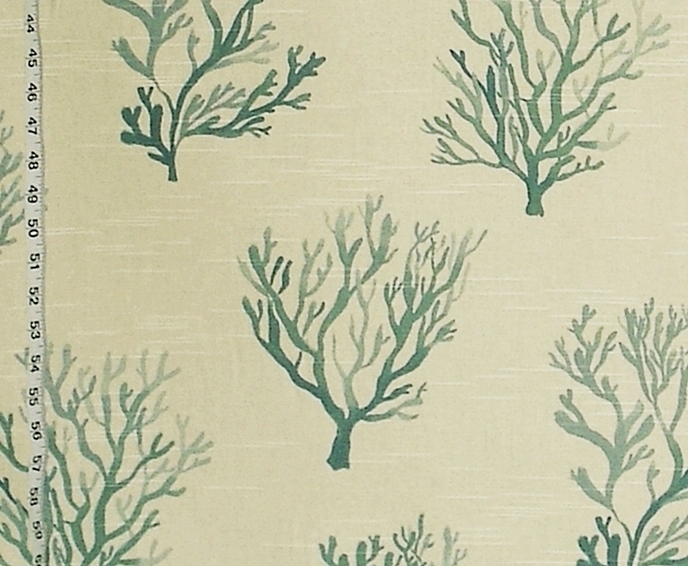 For those who want neutral ocean fabrics
the brown tan coral fabric is a given.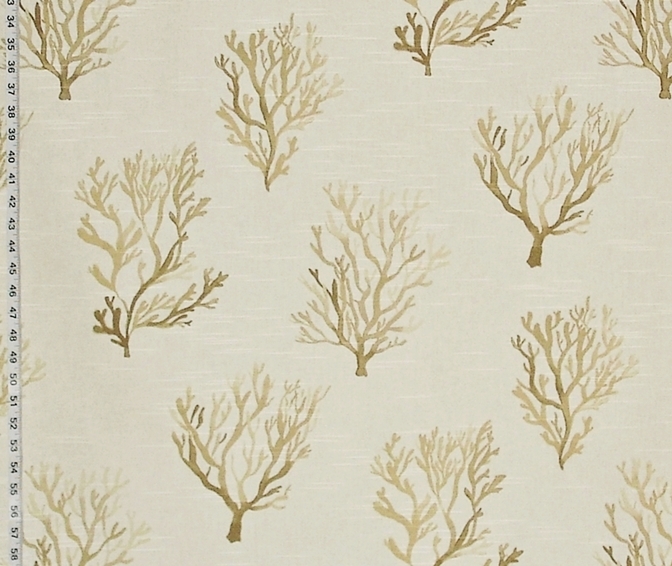 The last of these watercolor coral fabrics
is a red orange color.