An equestrian fabric, with a horse hunt theme that is a bit different has come in.
We have a new horse hunt fabric!
This shows a scene of horses and hounds riding out
from large country houses.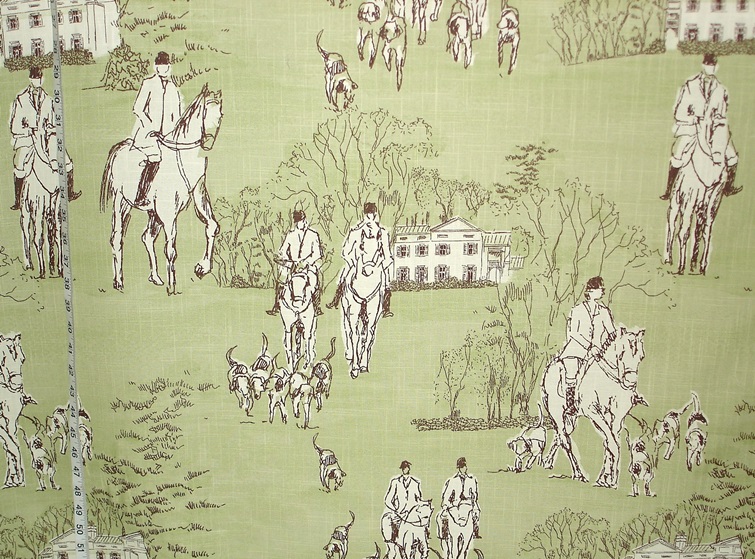 This toile is done as a scritchy sketch,
which gives it a slightly modern feel.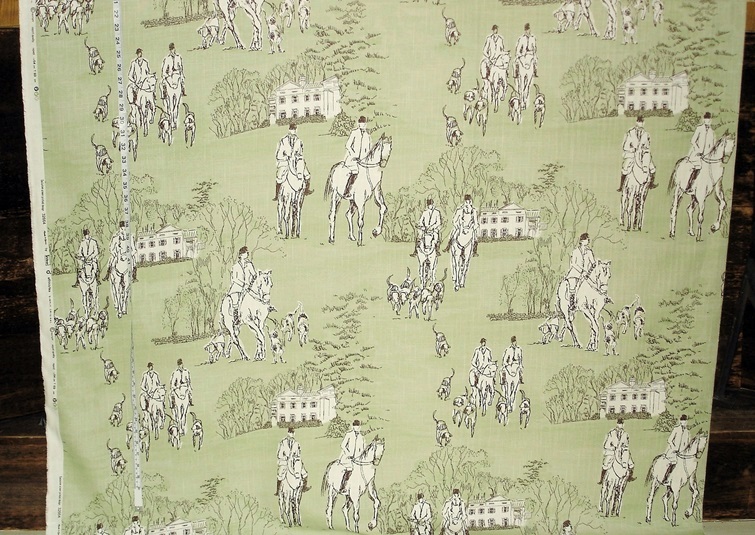 The sage green background is a nice change.
It gives a lighter look to the fabric,
as most horse fabrics tend to have
autumn coloring.
See the new horse fabric in the