New seahorse fabric and seashell fabrics have arrived!
There are three new ocean fabrics, and each is really different from most of the fabrics one sees.
First there is the very popular seahorse coral fabric.
You have loved it in blue, and red, and green.
Now, for those who want a neutral,
we have it in grey.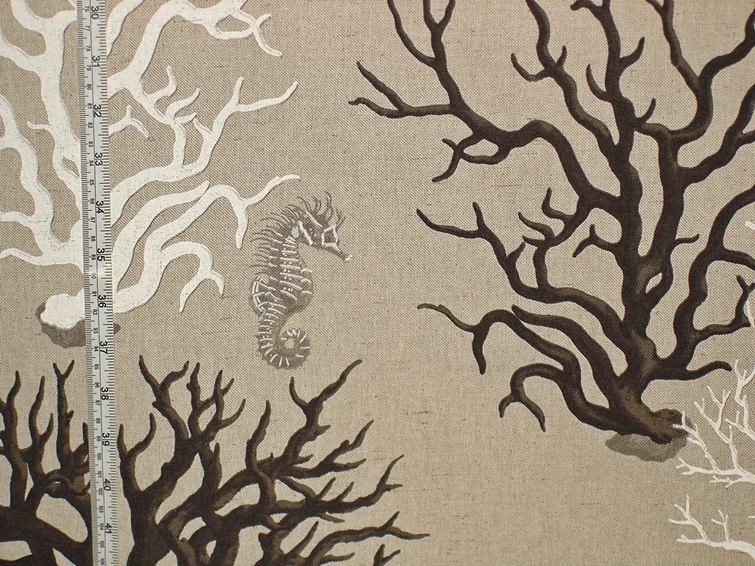 This has a stark dramatic look.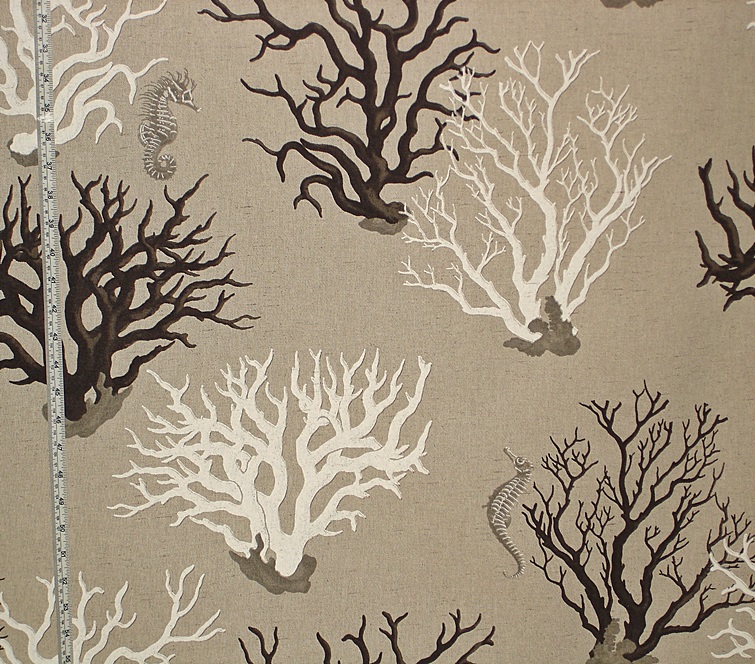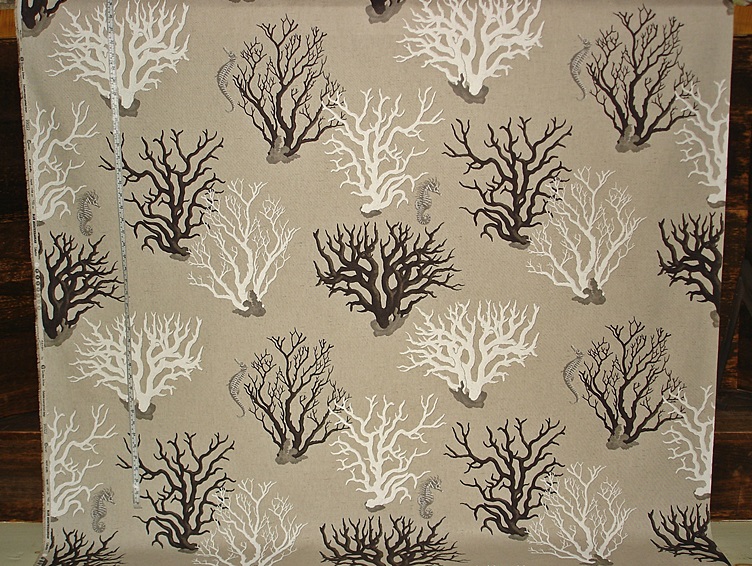 The second new fabric is a large as life seashell fabric.
This has large shells that are highly patterned,
done in shades of brown and charcoal,
with accents of lemon and salmon.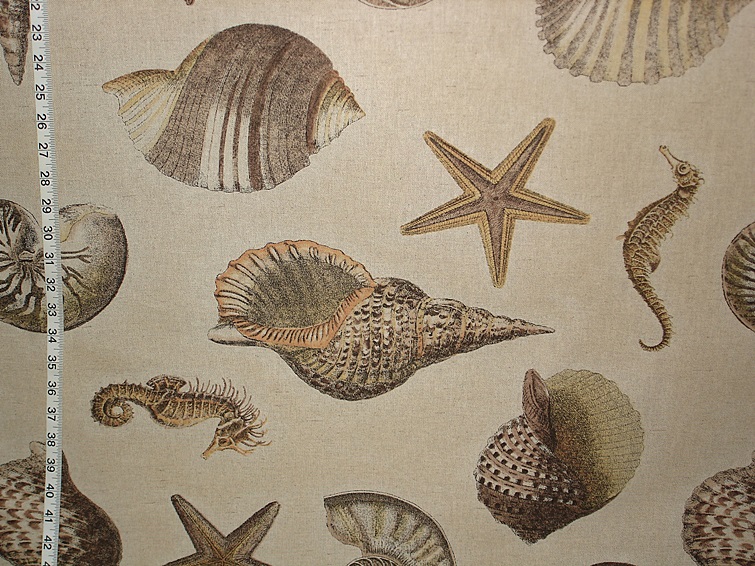 This is perfect for a man who wants an understated shell fabric.
It would be perfect for a library at a beach house!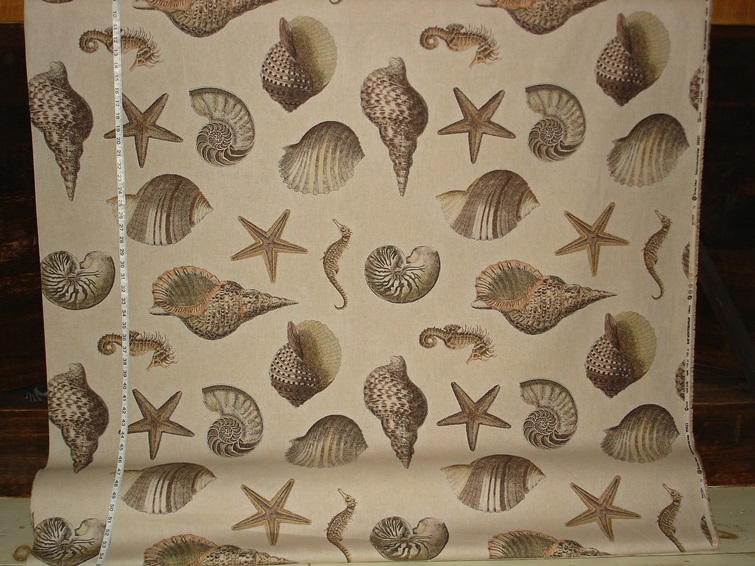 At the opposite extreme from the stark seahorse fabric,
and understatedly elegant brown shell fabric,
is the bright and bold turquoise matelasse fabric.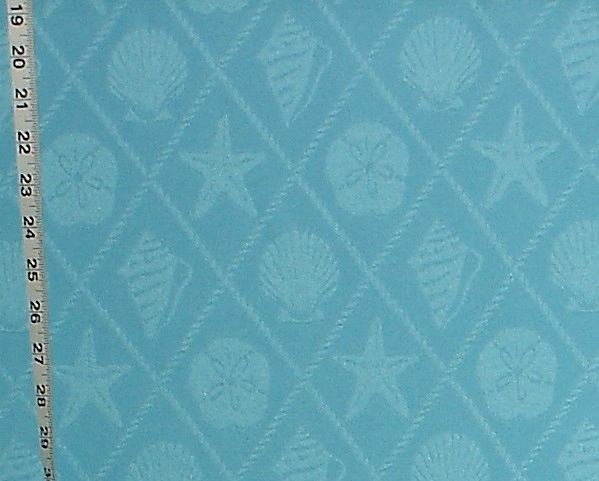 This is a woven indoor/outdoor fabric.
Unlike many of the printed indoor/outdoor fabrics this has a soft, smooth feel, with nice drape.
For those that love turquoise, and want a bright accent,
this is perfect!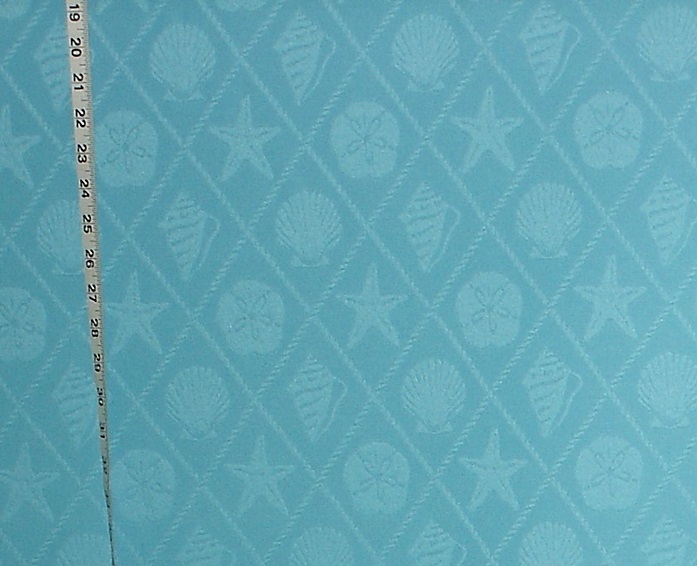 See all of these fabrics in the
Ocean Fabric Category