Fern fabrics bring a hint of the outdoors in, welcome to all of us who seal our windows and doors for the fall and winter!
We have carried the
Fern Lizard Fabric since it came out.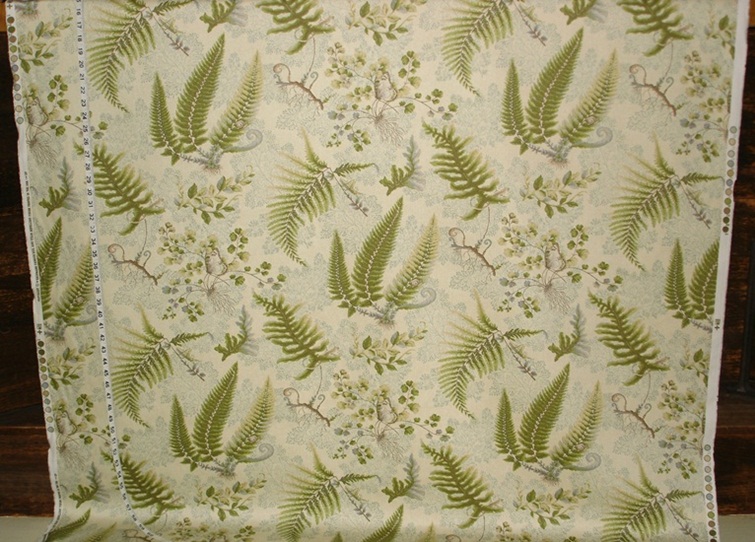 The small details of this pattern
are what make one look twice.
There are butterflies, snails, a grasshopper,
and the surprise of a smiling lizard!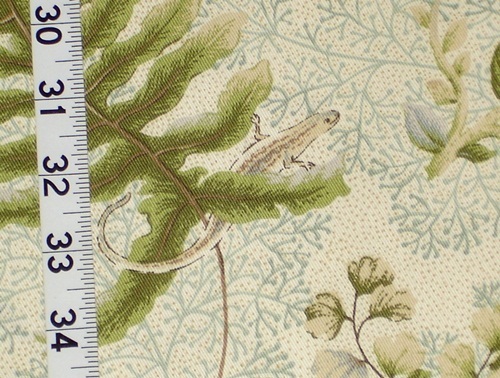 If you need an understated vintage look,
this is the fern fabric for you!
The fern fabric botanical toile
is a classic fern fabric.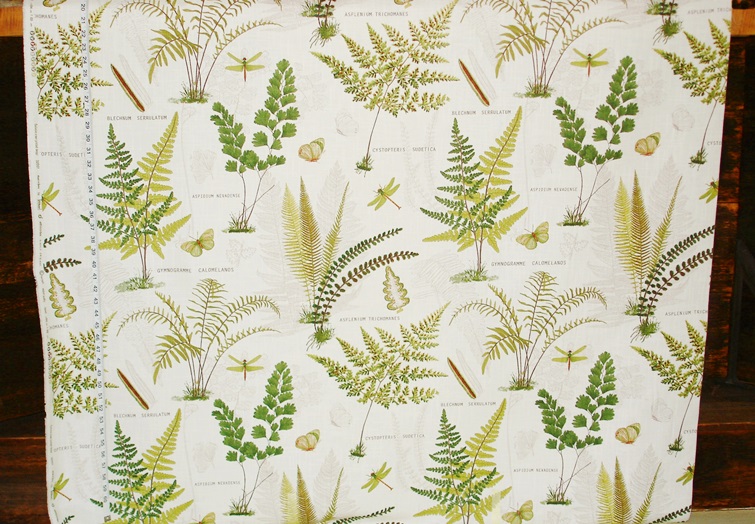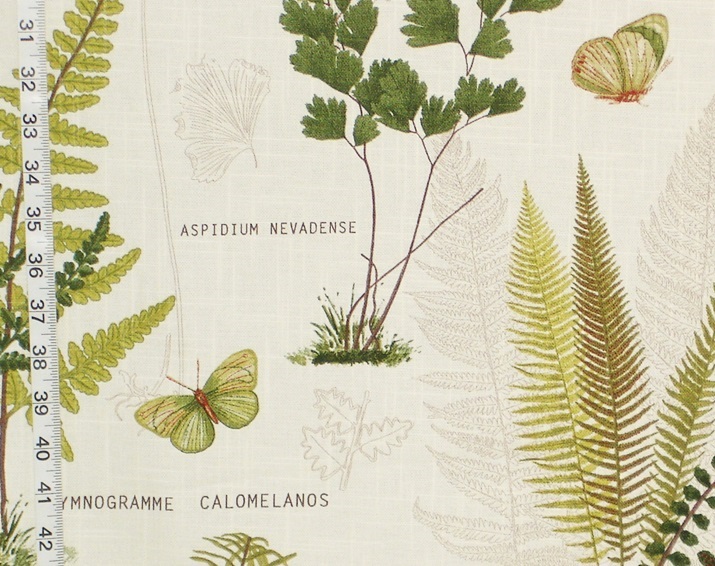 Again, there are many small details along with
butterflies and dragonflies.
But, it is the background toile of ferns
and the botanical printing
that sets this apart.
Another fern fabric also has the look of a botanical print.
This one has a large scale pattern
on a tan background,
for those who need an understated look.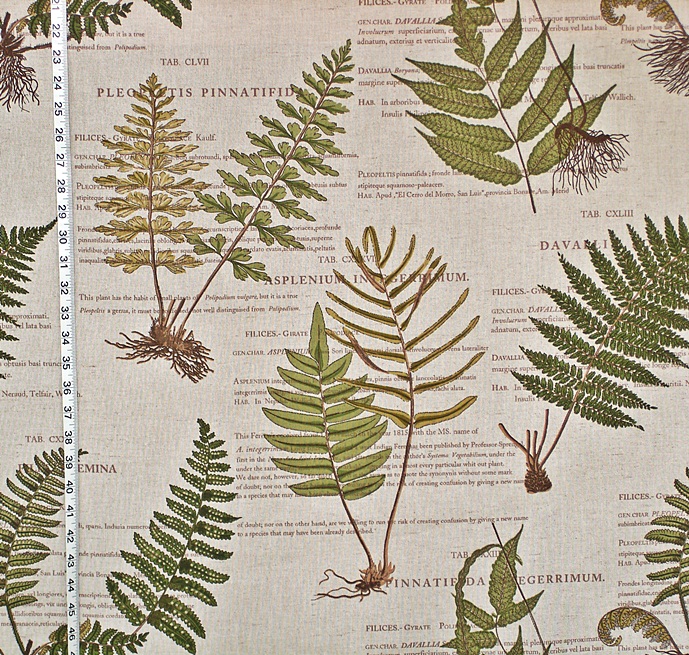 The most unusual fern fabric we have is
the Purple Fern Fabric.
This is the same pattern as the Fern Fabric Botanical Toile, in another colorway.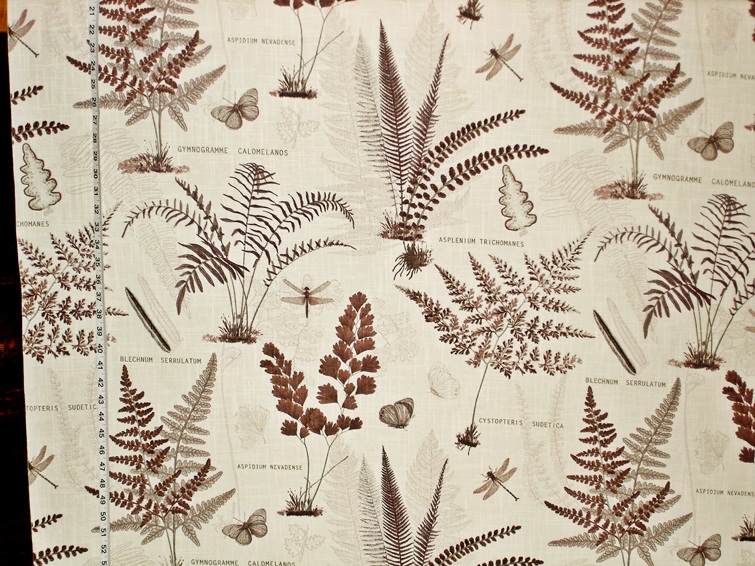 So, if you want a fresh breath of air,
but don't want a floral,
take a look at the