March in Maine is a stop and go affair as far as weather is concerned. Snow one day, melting the next. The light changes, the water sparkles, and suddenly, despite snow, it is spring!
While some years March is like this: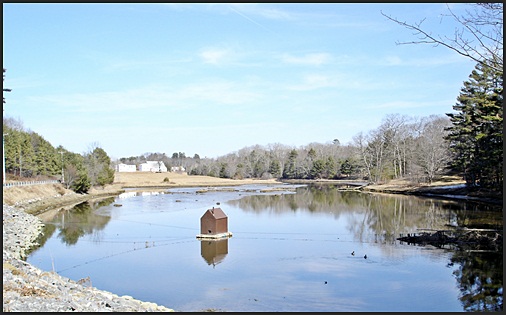 other years, like this one, it looks like this!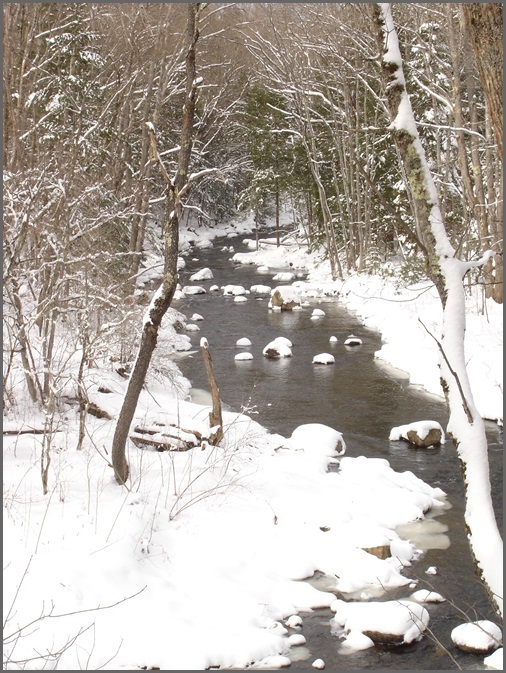 No matter where one is in the northern hemisphere,
the longing for sun, pansies, and other signs of spring
are what seems to be on people's mind.
One of the things that people like at this time of year,
are the fern fabrics.
While not as filled with color as some florals,
they bring a note of freshness to the indoors,
which is especially welcome
to those of us who live with windows and doors sealed shut all winter.
See all of the fern fabrics in the
Fern Fabric category.
WEDNESDAY- March 12, 2014
One of the things we try to keep up with is inventory needs. It is a challenge. One never knows when someone will need 25 yards of something! The problem is with fabrics that takes 8 – 12 weeks to get. While many companies try to keep THEIR inventories level, others wait until a run of fabric is pre-sold, and then they order it from the mill. Or, there can be a problem with some fabrics as they are woven to order.
And then there is the problem of a fabric being discontinued. We are not told this is going to happen, or has happened.
Unless one asks, one will not know! For the popular patterns, we try to ask every six months or so about its status, to keep up with its availability.
For some of the over-seas companies that we import ourselves, some things are shipped by air, and can be here in four days, if the fabric is in stock. For other companies too far away, they get shipped by boat, and it just is a looong wait!
For those fabrics that do take a long time to receive, we try to get a rotation going, and order in multiples. So, when a fabric comes in, we immediately place another order, knowing it will be 8 – 12 weeks before it will show up!
Mondays are a very busy day here, and things tend to over-flow onto Tuesday. So, of course, yesterday afternoon the phone rang- Old Dominion, the trucking company would be arriving in 15 minutes. We took a quick break, and got ready to unload at the bottom of the driveway. We did not know what would be coming, or how many bolts there would be.
It turned out to be two colors of one of our most popular fabrics.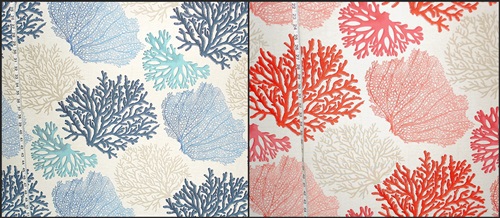 We got in a LOT of these two colors!
Happiness is knowing one will not run out of stock next week!
There is a third color of this fabric, the brown neutral colorway. Also popular, but stock of it was not included in the shipment. Such are the vagaries of the fabric world!