A horse racing fabric- just in! We have had several equestrian fabrics come in recently. This last one is a good one!
We look for horse fabrics, we really do!
This new one is one of the more interesting horse racing patterns.
Horses ridden by jockeys, flat out? Yes.
Portraits of horses with horse shoes? Yes.
Caps and jockey colors? Yes.
But, what really makes this pattern unique
is that the horses are winners of French races of the 1800's!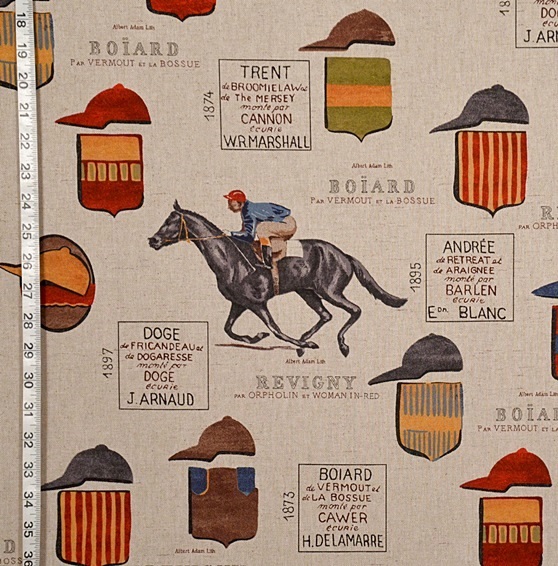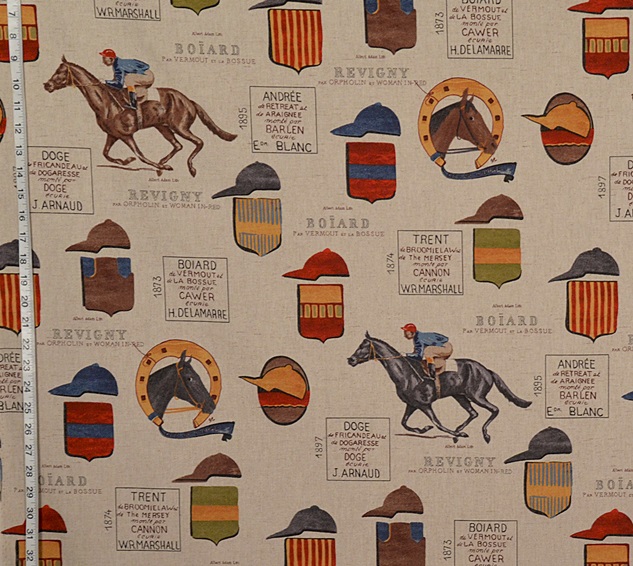 The pattern includes information about the winners
and the horse stables.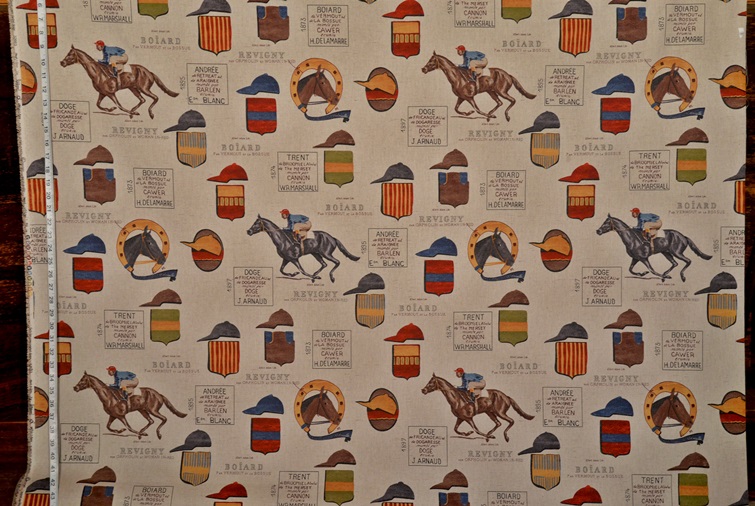 See this and all of the new equestrian fabrics in the
Horse Fabric category.