The VENICE FABRIC is back in stock!!
YES!
As many of you know, the Venice Fabric has been long out of print- for seven months, in fact! The tale has been long and complicated, but it is now back! We ordered one bolt, last January. Taber said, why not two? But, I wanted to check the quality before getting a second piece sent out.
It arrived, and it is fine. So, a second bolt is on its way…
For those who don't know about it,
the Venice Fabric is a unique colored toile fabric,
showing sights and scenes of Venice, Italy.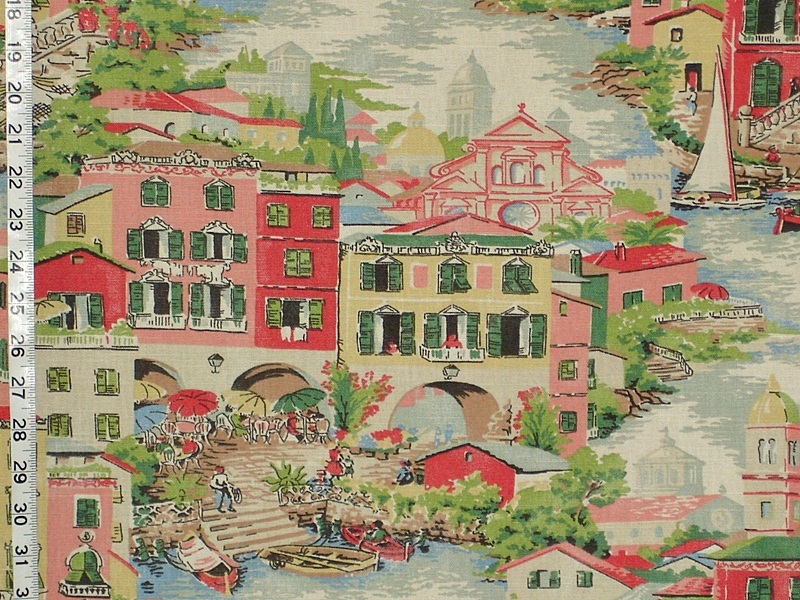 While one can see the famous landmarks of Venice in the background,
it is the details of the fabric that captures one's heart!
One sees laundry fluttering in a window, a waiter setting up for lunch on a quay…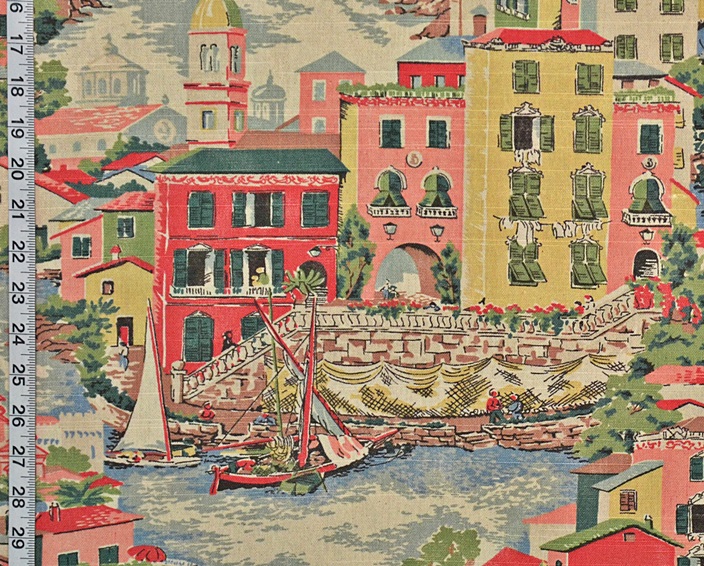 Whether one loves Venice, or lives in Venice, California, the Venice fabric is just something to love.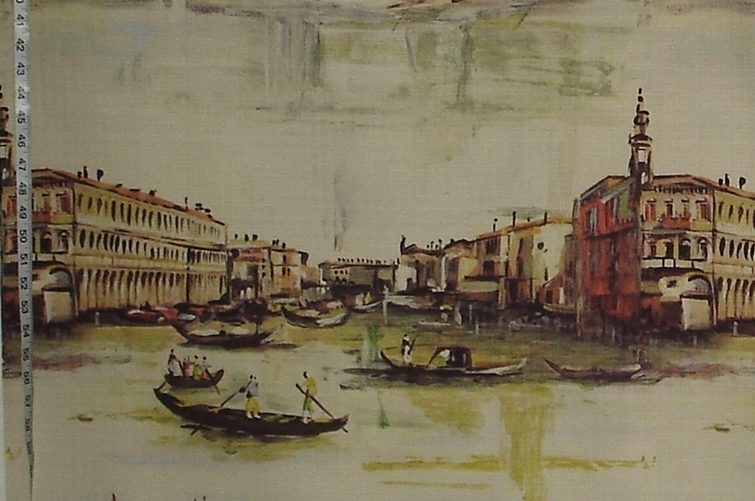 See the Venice Fabric in the
France Italy Fabric category!