The Imari fabric is back in stock! Finally! We have been waiting for months, but it is in!
We have carried the Imari fabric for several years, but last year decided to drop it, due to cost.
But, people kept asking for it… we wrote the mill in July, asking about availability. They had one bolt left, and were not going to be running it until after they reopened after the August holiday.
That sounded alright, I mean, what is a person to do- go out back and weave it? I don't think so.
So, we patiently waited for it. When the mill reopened we wrote to make certain that the fabric was still on schedule for weaving, which it was. And, when it was ready for shipment, we were excited!
Usually a fabric arrives within four days of an order being placed. But, a different carrier was used… and it did not clear customs for 10 days! But, today, oh joy, oh joy- it arrived!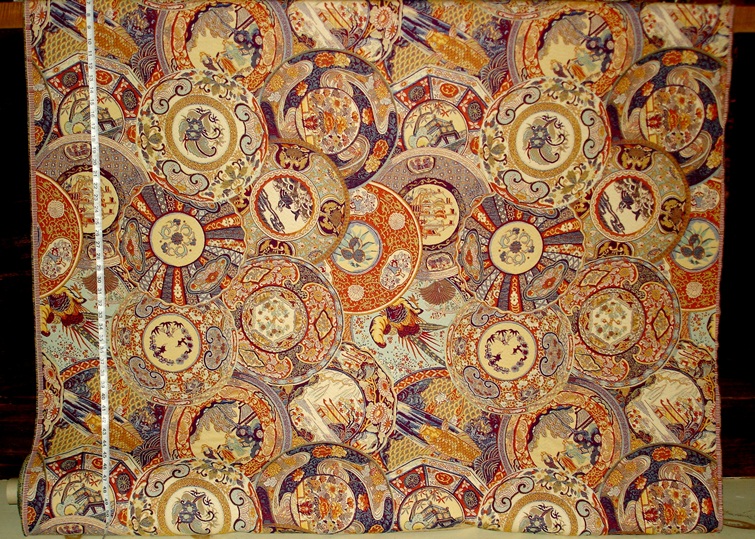 The Imari fabric is unique.
It is a woven, upholstery weight fabric,
with such fine weaving,
that all of its incredible details stand out well.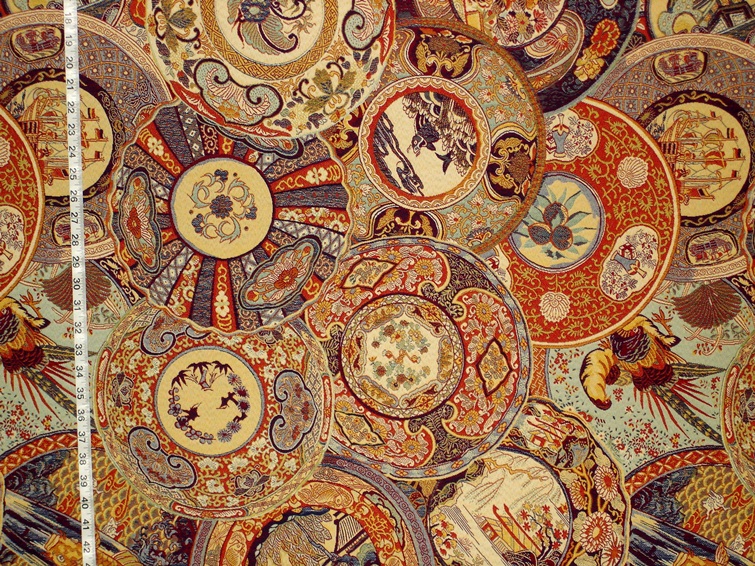 It shows plates of vintage Imari china
layered over one another.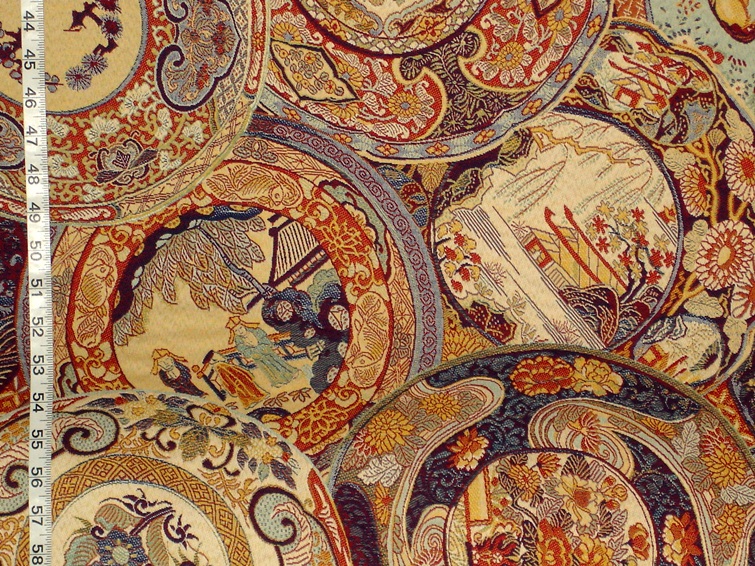 Done in true Imari colors,
there are plates with Oriental scenes,
plates with birds,
and one with a large carp.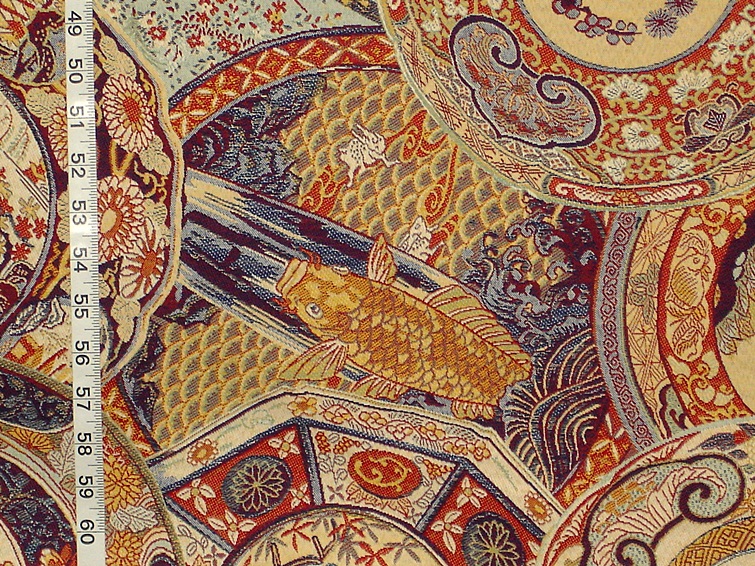 The effect is of a wonderful collection of
vintage pieces,
spread out to show their different designs.
See this unique fabric in the