The tropical reef fabric with the pufferfish is the fabric of the week!
This new tropical watercolor reef fabric has everything!
There are corals, seashells, and seaweed;
tropical fish, and seahorses.
But, the thing that is wins everyone's heart,
is the cutest little pufferfish!
He makes everyone smile!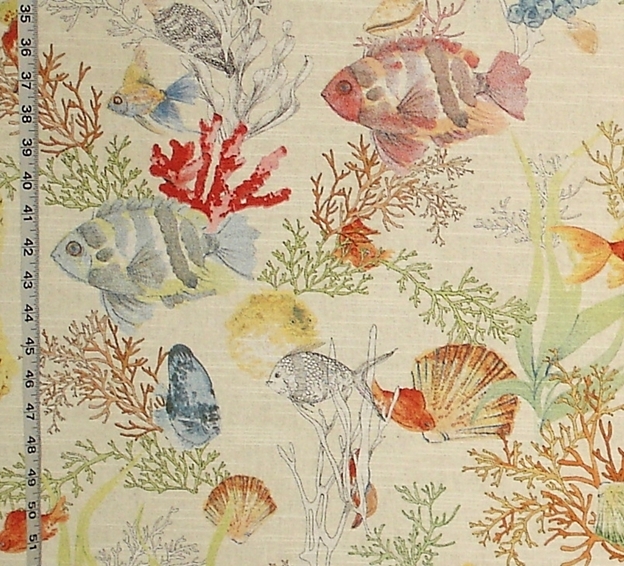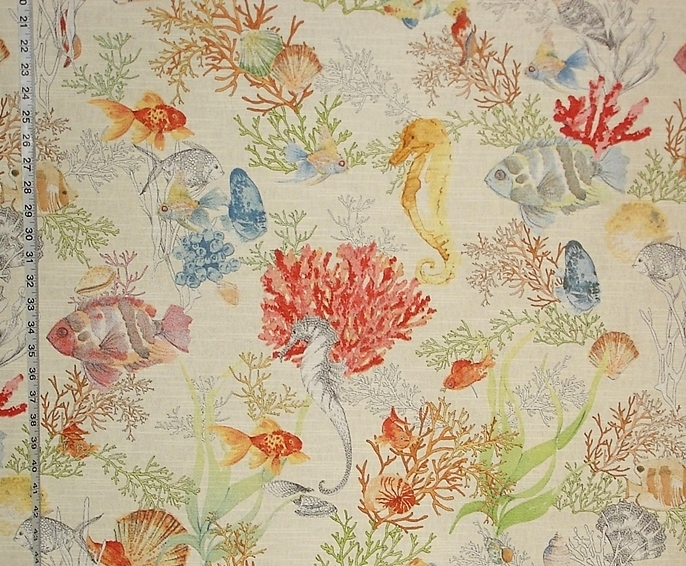 The wide variety of sea life,
as well as the interplay of colors,
set this fabric apart from other
tropical reef fabrics.
The uncolored toile design elements add depth.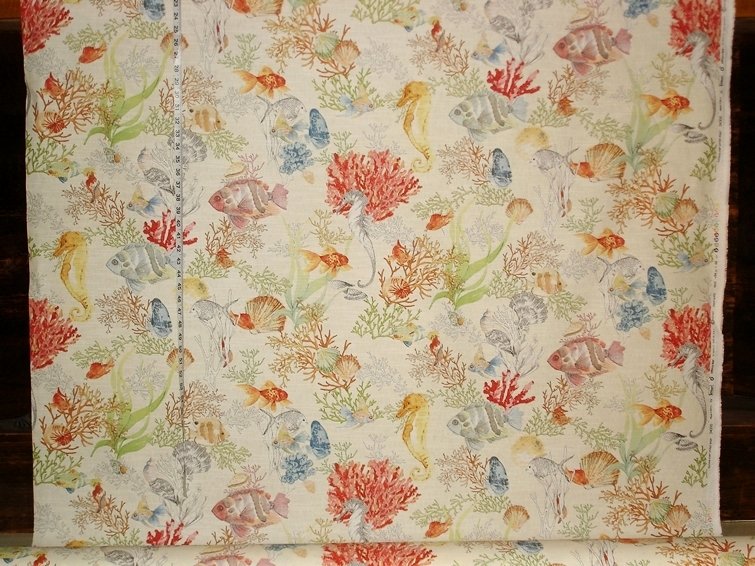 See this and other reef fabrics
in the