The Medieval Beast Fabric- you know it, you love it. But, it has been discontinued.
We have carried this for a very long time. And it has gone all over the world… from Russia to England to Texas… it has it's own unique look and feel. For anyone who wanted an antique look with a Medieval feel, this was a must.
We got a note last December that it had been discontinued. And there was no stock left at the company, or so we thought.
I happened to call the company about another fabric, and just asked about it. There was a small amount of the brown, and two small pieces of the grey!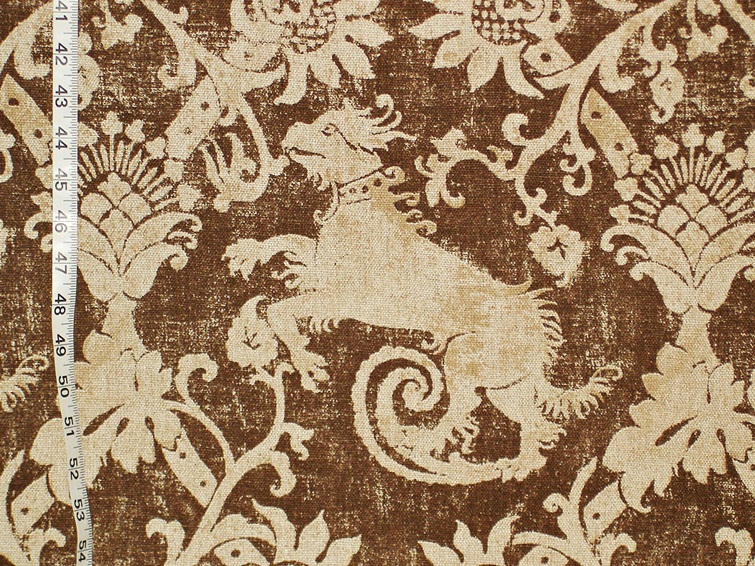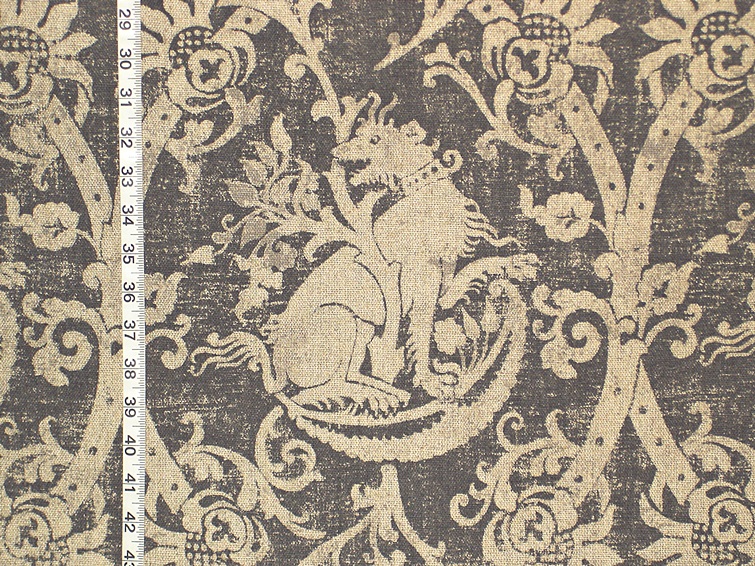 The grey Medieval beast is also popular.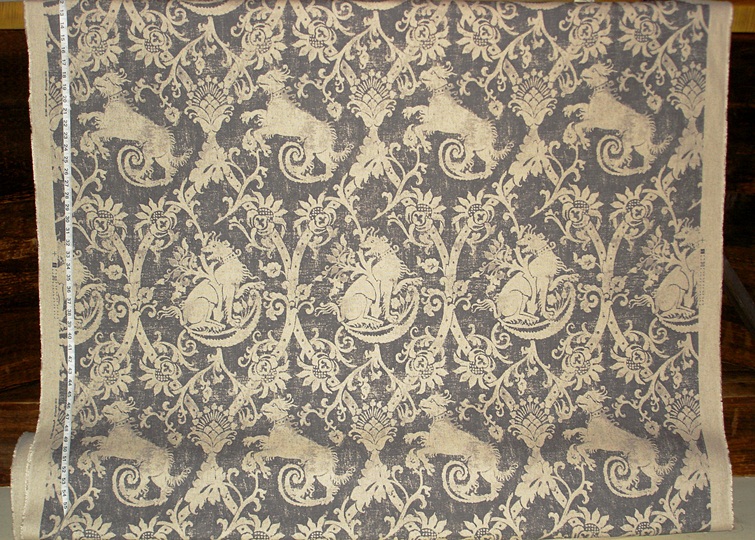 The two beasts are enclosed in a lattice of iron work,
which adds to the Medieval look.
We have ordered one bolt of the blue beasts,
but it has a much more Renaissance feel.
We will let you know when it is in!
See these in the
Medieval Fabric category.