Indienne Fabrics, Jacobean Fabrics- we have a lot of new ones in! From traditional to quite modern, we are trying to offer a wide range of these interesting patterns.
In the world of fabric today, companies are, for some reason, calling fabrics printed with Tree of Life patterns Jacobean fabrics. They aren't.
The Jacobean period of history is when James VI of Scotland, who became James I of England, sat on the throne. He was born in 1566 and died in 1625. Jacobean fabrics had woven or embroidered designs. They were not printed.
Printed fabrics arrived in the south of France, through Marseille, in the 1640's. They were called Indiennes, as they had come from India. The traditional Tree of Life patterns were printed at ateliers in the south of France, and are the basis for many of the Provence fabrics one associates with that area.
So, Indiennes were printed, and Jacobean fabrics were embroidered.
We decided to expand our Indienne patterns.
And we have been listing like crazy!
And, there are more coming in!
As a sop to the term Jacobean,
those that have been printed to look like wool work,
do have the word Jacobean in the listing…
We have tried to gather a wide range of patterns,
and think, when we are finished,
that you will have a wide range to look at!
We are excited!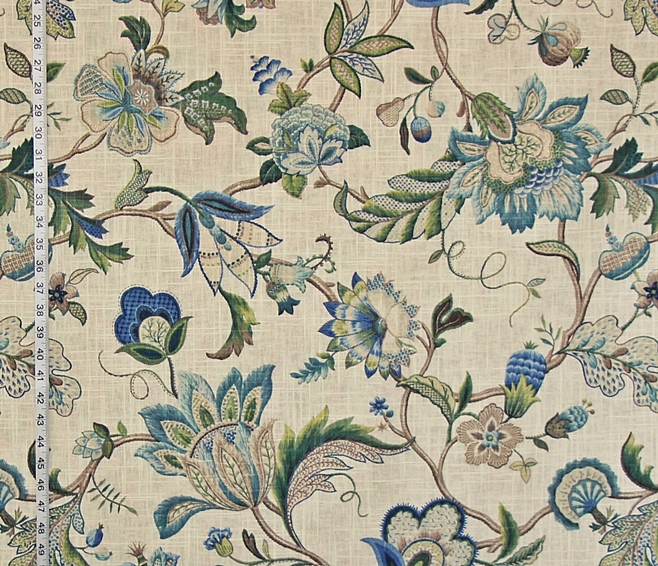 The first Indienne pattern is a classic.
It has been printed to look like a colonial crewel fabric,
we have it in blue and green,
or in raspberry and teal.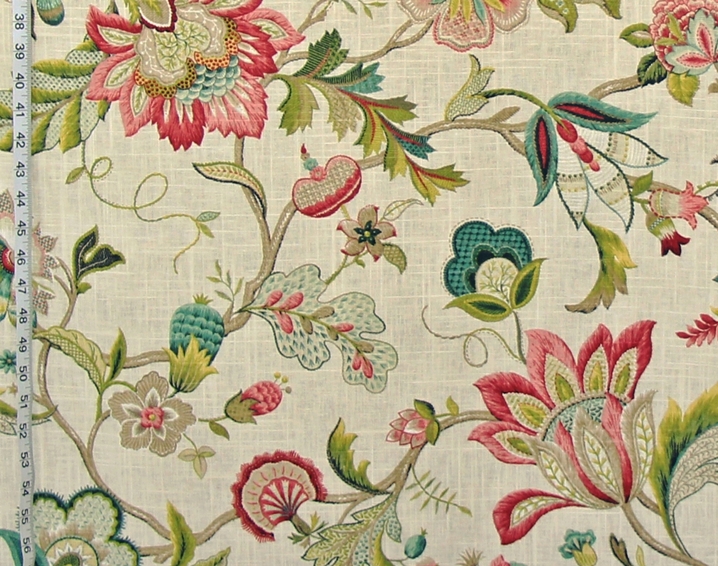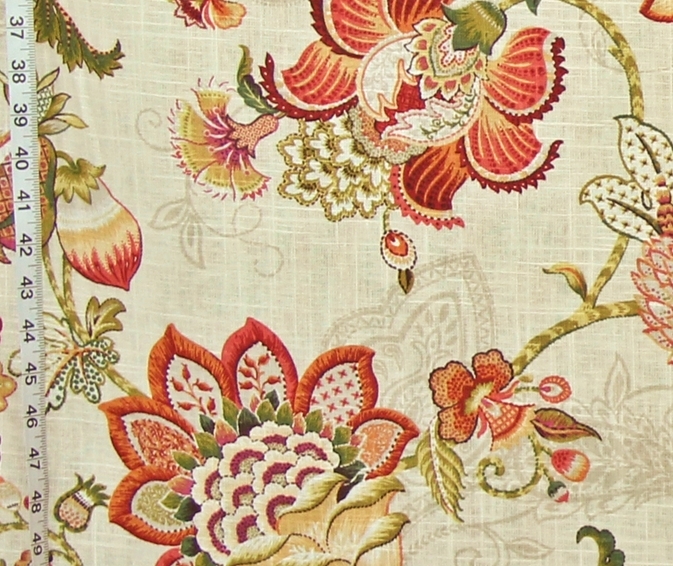 The second pattern has also been printed to look embroidered.
It has lovely summery colors of orange, red, peach, and violet.
And has the surprise of a shadow toile background pattern.
It is also available in a tropical lagoon blue colorway!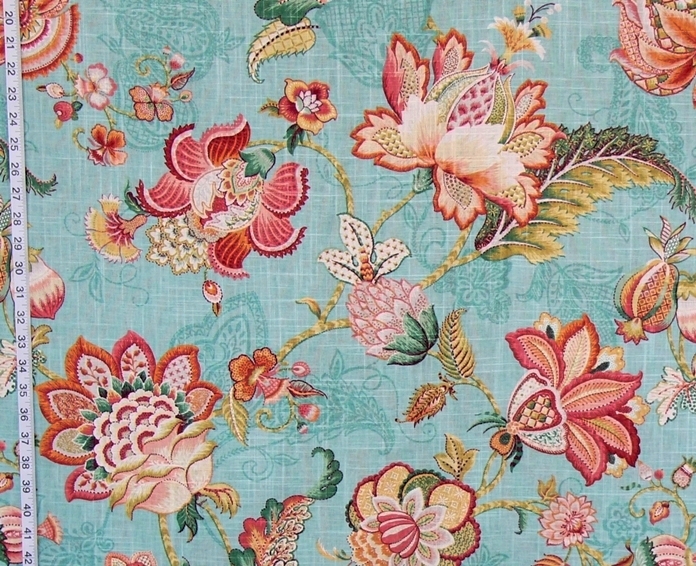 <
For those that need a vintage textile,
this might work!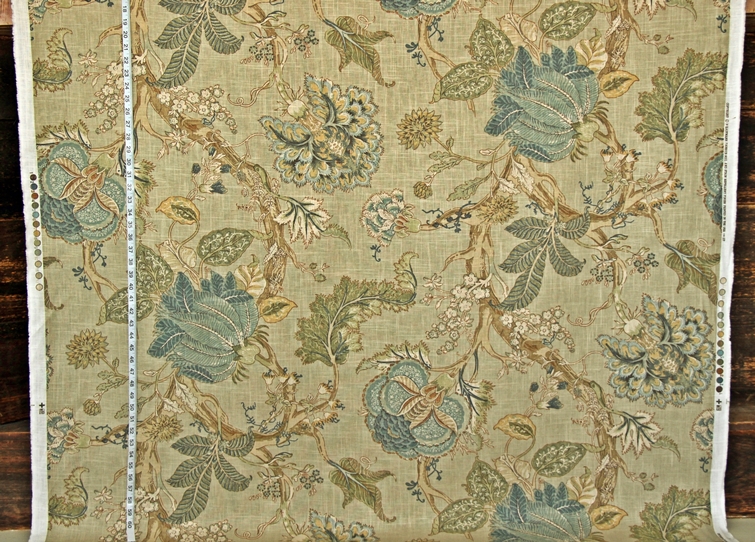 We will be listing more of these fabrics as quickly as possible..
we have at least ten more to get online!
So, check the
over the next week to see the new patterns!