Pastel watercolor Indienne Fabrics have been listed!
As many of you know we are expanding our Indienne Fabric category. We are not trying to get every Indienne fabrics, what companies are calling Jacobean fabrics, produced. What we are hoping though, is to have a very wide range to choose from. While most people think of Indiennes as bright and bold or muted and vintage looking, we came across three Indiennes that are definitely different. They are pastel, with a water color look!
Though these have a typical Tree of Life pattern,
with stylized flowers and fruit, and swirling leaves,
these are less about pattern, and all about color!
They are softly colored,
with layered and sponged colors.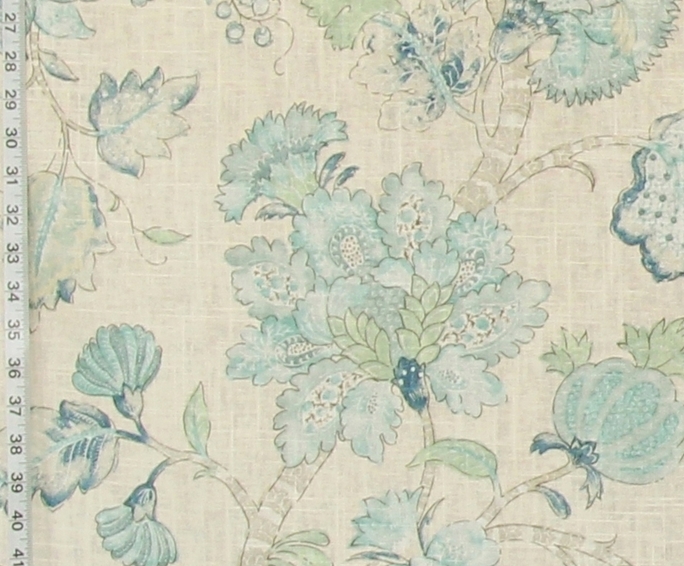 The first is done in seaglass tones of blue, green, and aqua.
And it is just plain pretty!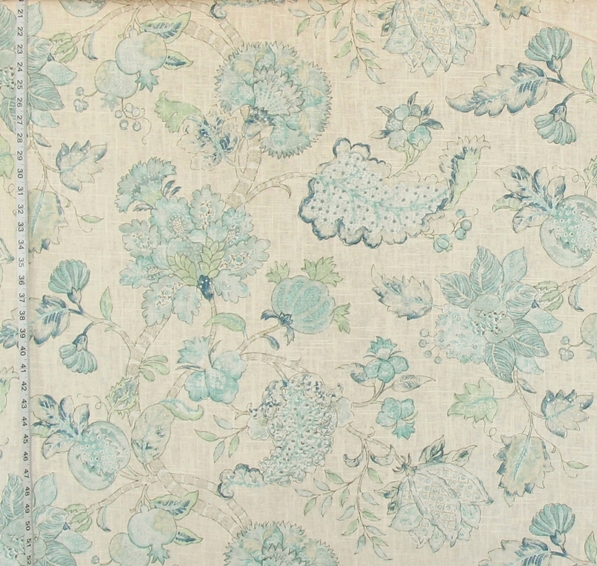 The blended colors give these the look of a watercolor fabric.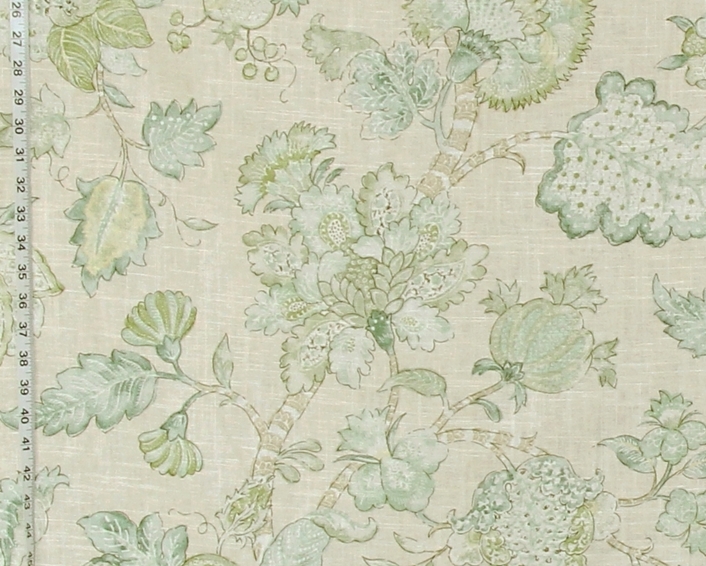 The most unusual of these is the green gold Indienne.
It's a blend of muted green, greyed blue, and golden tones,
and has the look of a vintage fresco.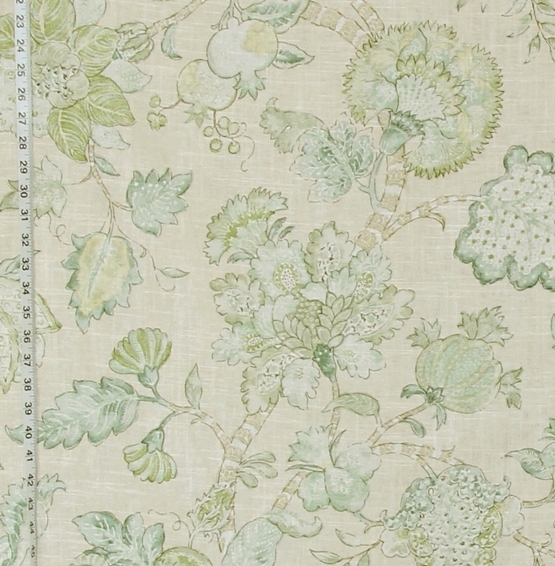 The third color is a pink/grey/beige blend,
Paris apartment colors!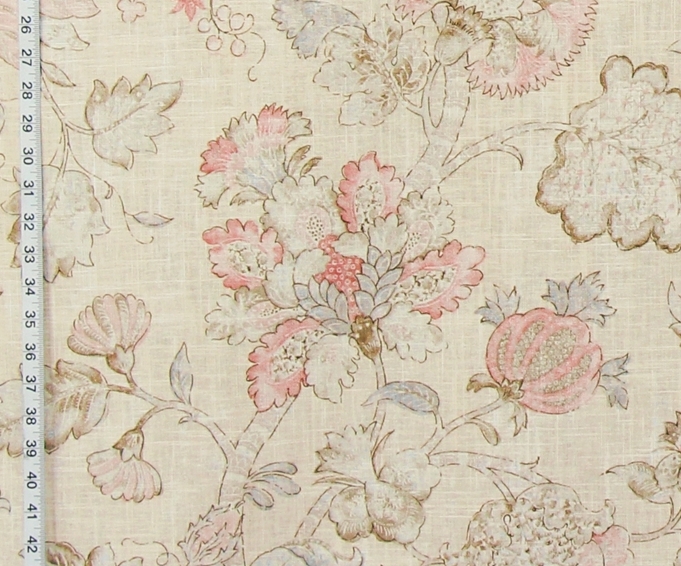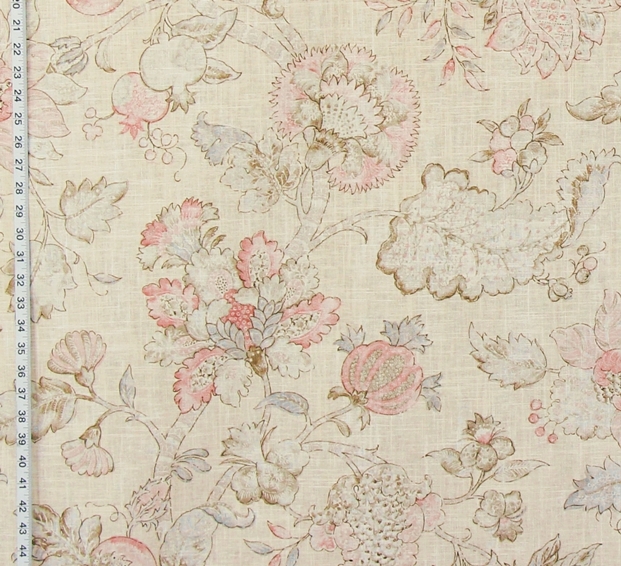 For these and all of the other
Indienne and Jacobean style fabrics
see the