New starfish fabrics are in! Sea stars, we all love them, and we have sea star fabrics galore!
We have new starfish fabrics!
One of our most popular patterns
is the woven upholstery starfish fabric.
We have carried it in light blue, dark blue, and red.
We recently brought in the fourth color-
a golden yellow!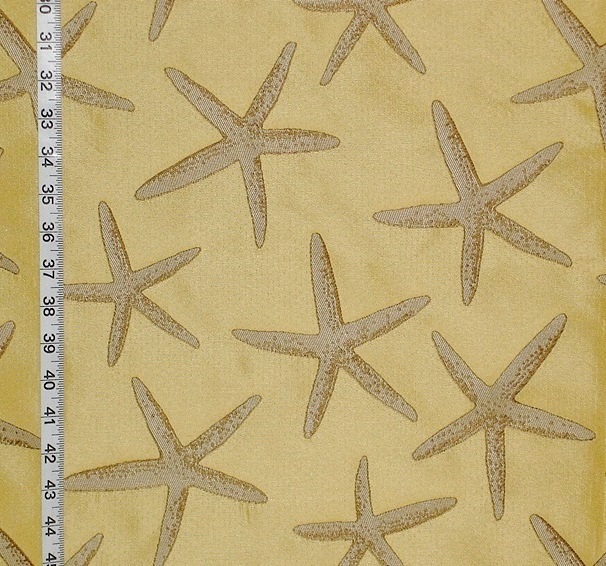 This has tan and brown sea stars on a
smooth wash of yellow.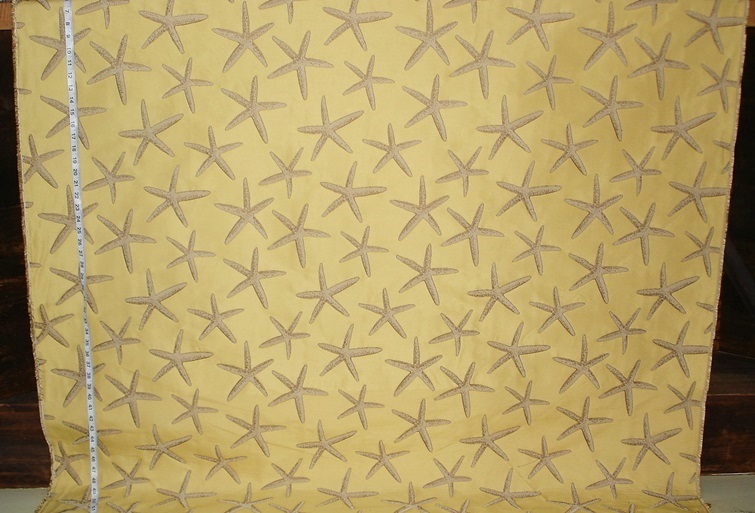 We have brought in another pattern
that we carried a very long time ago.
The company had some problems with the ground cloth,
which has been rectified.
This is an unusual pattern of true sea stars.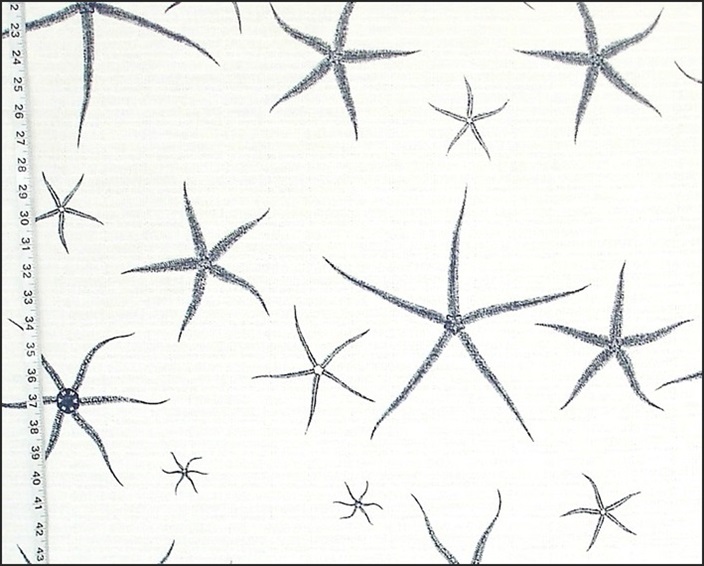 What makes this fabric unique is the new ground cloth-
it is a bark cloth!
The sea stars seem to be dancing across it!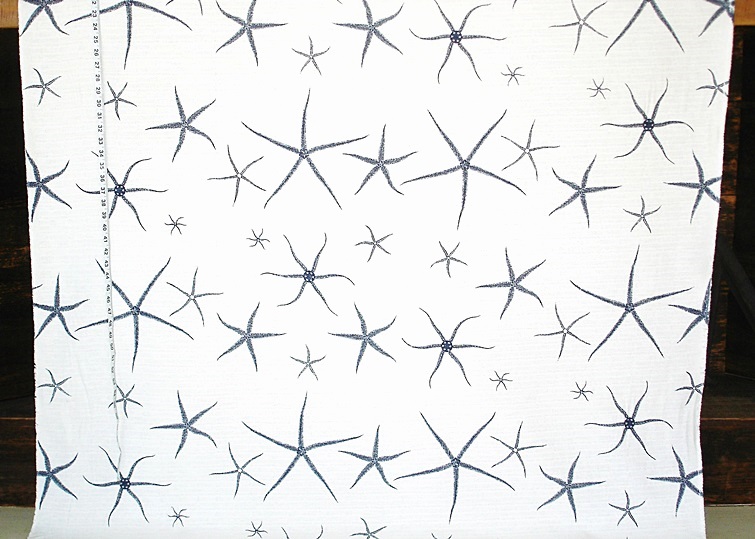 We also have it with
tan stars on the white, which has a much more delicate look.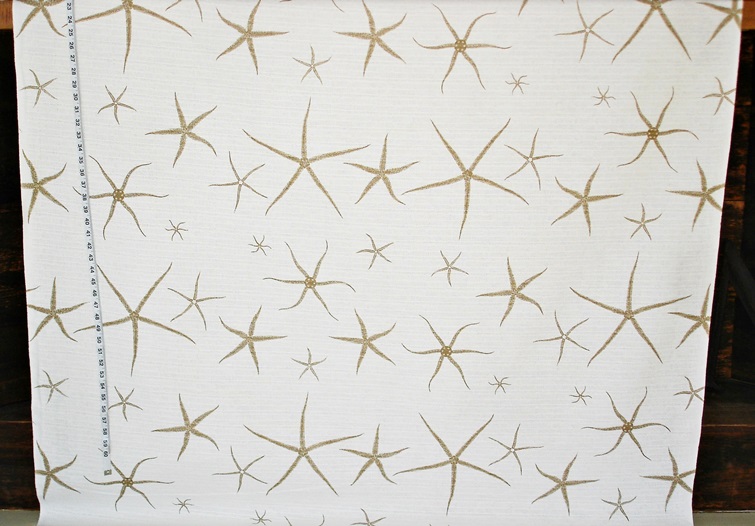 The third colorway of this is
navy on oatmeal.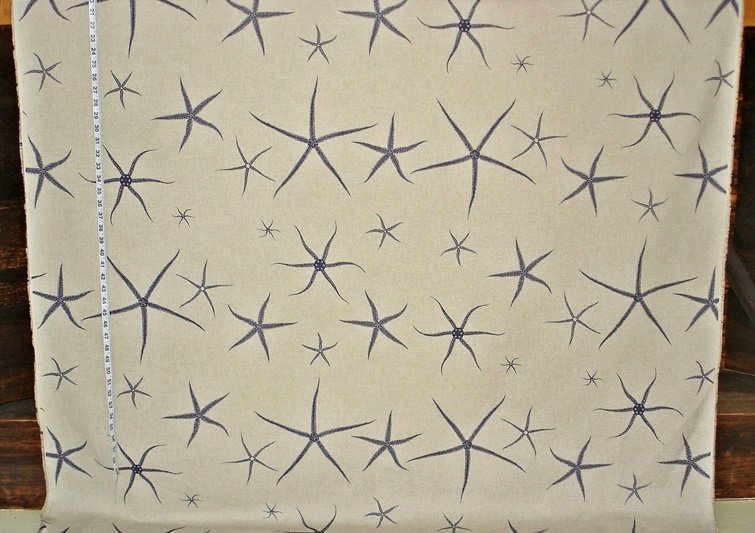 So, if you like starfish,
see the