One of the most popular seashell fabrics we carry is the seashell trellis matelasse. We just added three new colors, one of which is an indoor/outdoor fabric.
The first new color is a muted coral orange.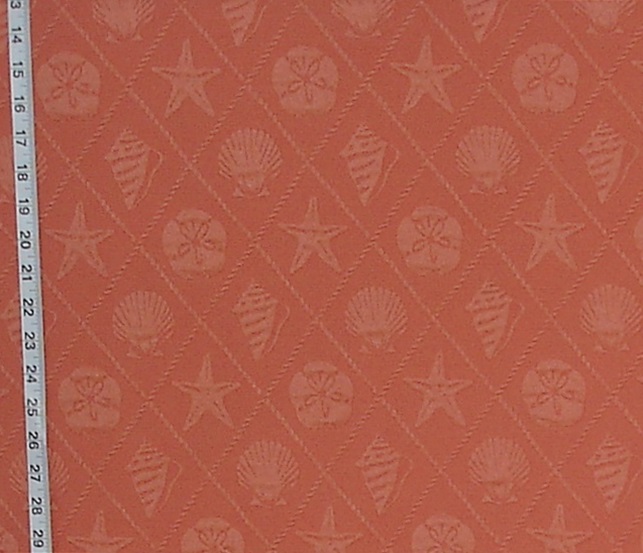 This is a muted tone for those that want a
hint of orange, without it screaming.
The second new color is a deep rich red.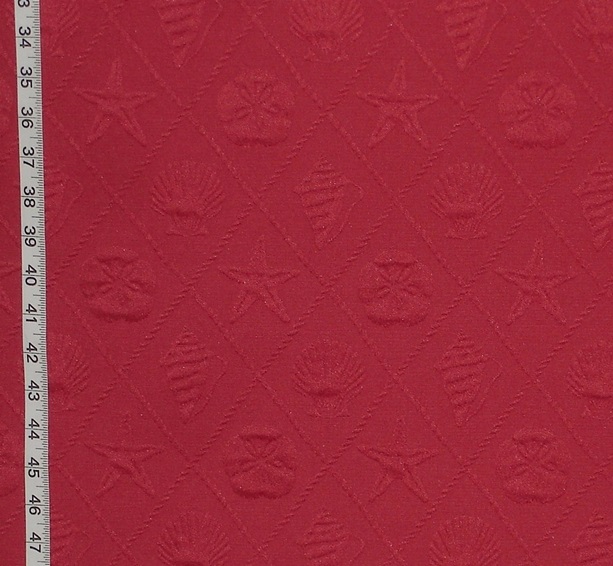 This is a classic with
navy and white!
The third color is unique.
It is a strong seaglass green tone,
the color of the waters in the Caribbean!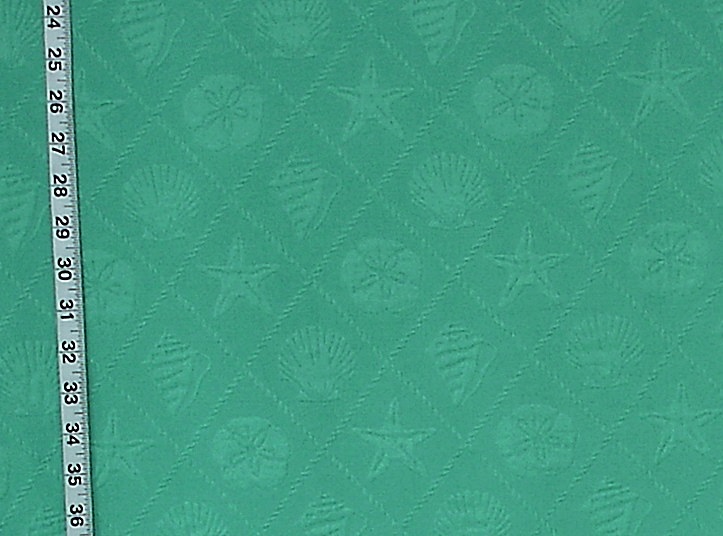 This indoor outdoor fabric is very different from most. It has a nice hand, with good drape.
It is not a stiff acrylic,
but a soft, drapey fabric.
We have the indoor outdoor fabric in a sea glass blue
as well as the green.
And in the cotton matelasse,
we have the aqua, deep blue, cocoa, and cream.
These work for everything from curtains to upholstery.
The matelasse weave gives dimension to the pattern,
it looks like it is quilted!
And this gives enough variation to the pattern,
so that even though it is one color,
it has tonal variations, due to the weave.
So, if you like the idea of a matelasse,
see all of the different colors in the