So, it dawned on me, that this incredible summer was going to end… Labor Day weekend is in two weeks! On Saturday it was sunny, a continuation of the incredible weather we have had,  and I decided a trip out was in order! Leaving Spot at home, as it was too hot in a car for him, I headed toward Camden. I wanted to go up Mt. Battie.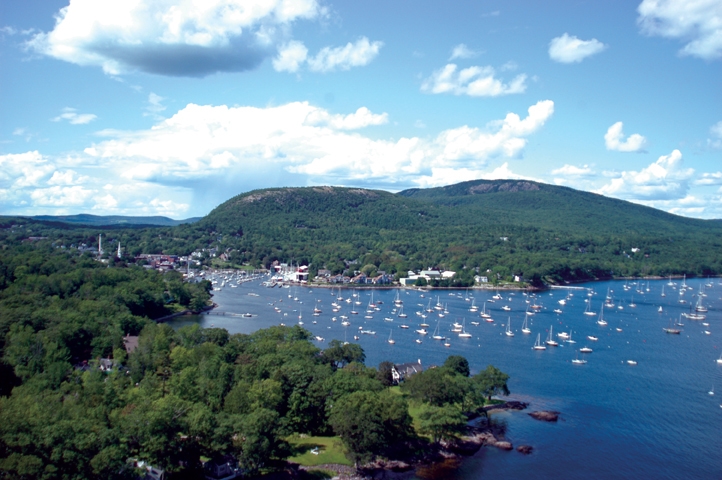 Mt. Battie is part of the Camden Hills, which is a state park of 5,700 acres, with 30 miles of trails. It rises 800 feet above the town of Camden. In the picture above Mt. Battie is the left hand hill, that is part of Mt.  Megunticook, to the right and behind it.
One can hike up to the top of Mt. Battie, or drive up. I drove.  For me, Mt. Battie is about the view. I love it!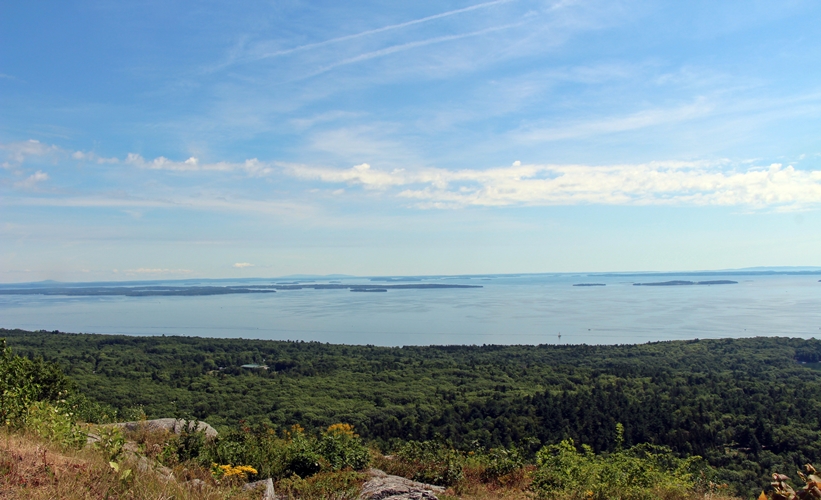 On a clear day, from the summit, one can see, it seems, practically forever.
Up there it is about earth, sky, sea, wind, sun, and clouds.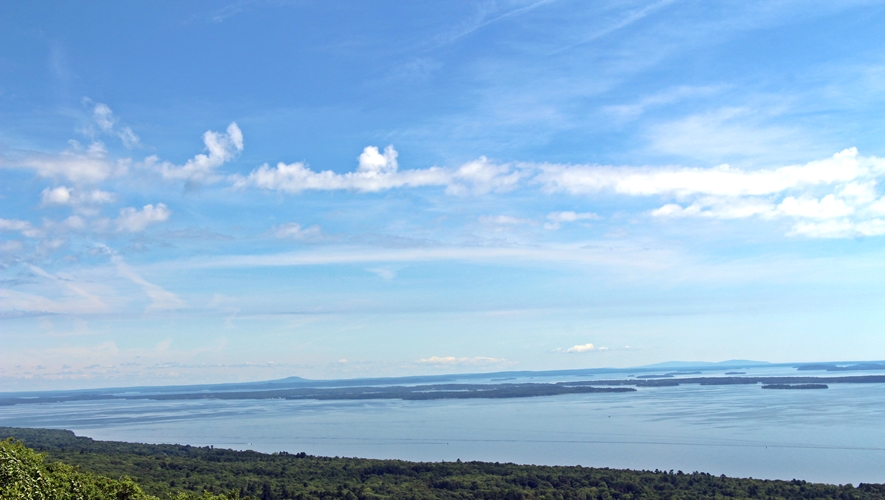 Looking north, across Penobscot Bay, one can clearly see Blue Hill on the horizon.
And following the horizon to the right, one can see the two mountains that form
what is know as the Sleeping Giant on Mt. Desert Island, one of which is Cadillac Mountain.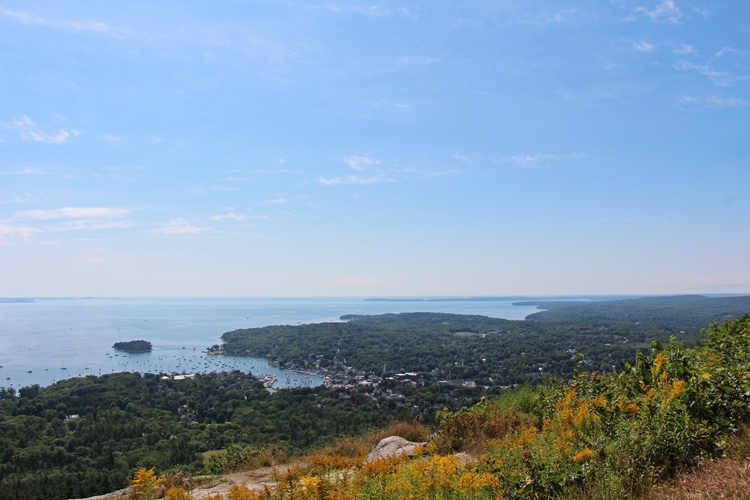 Looking south, past Camden Harbor, one can see all the way to Owls Head.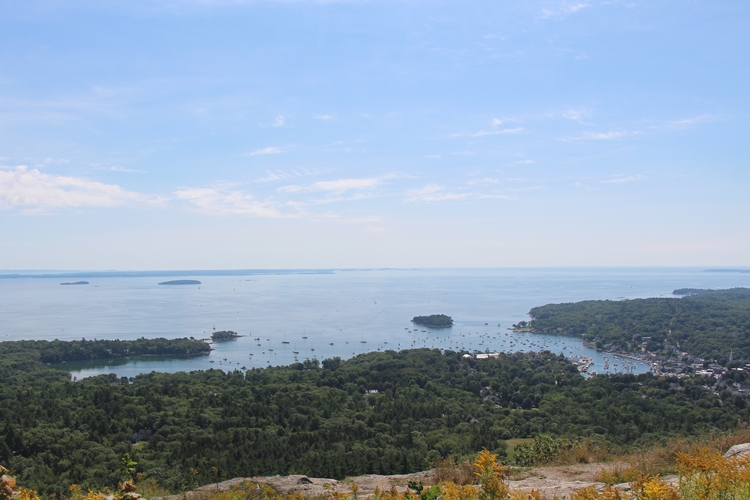 Camden Harbor is filled with boats.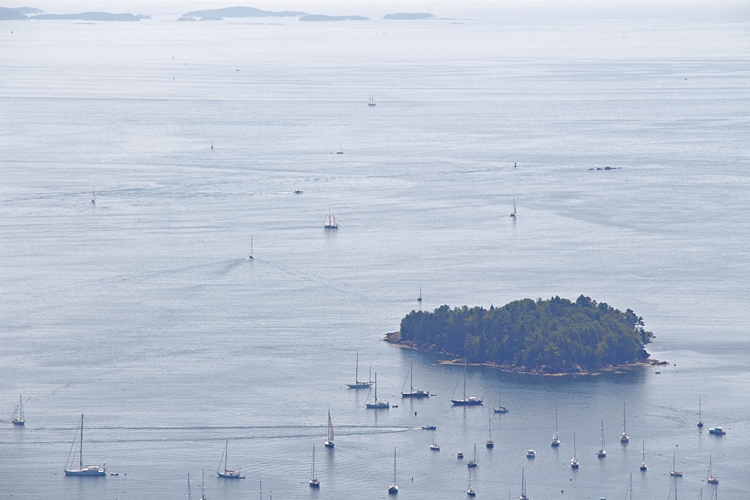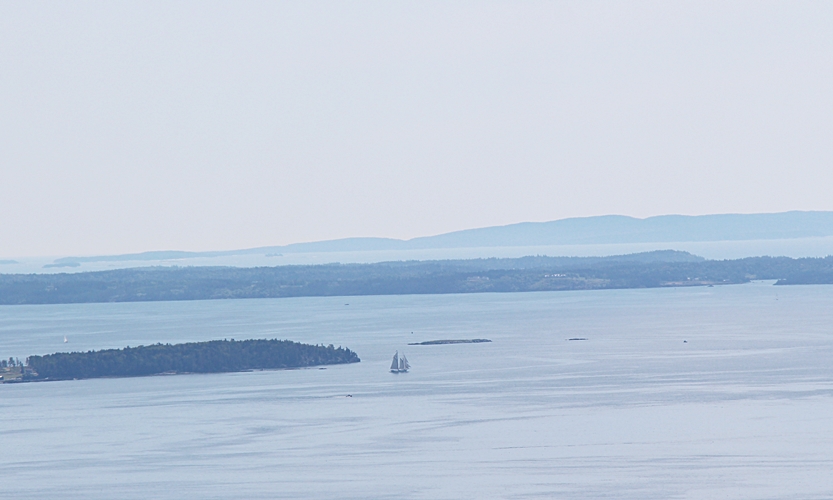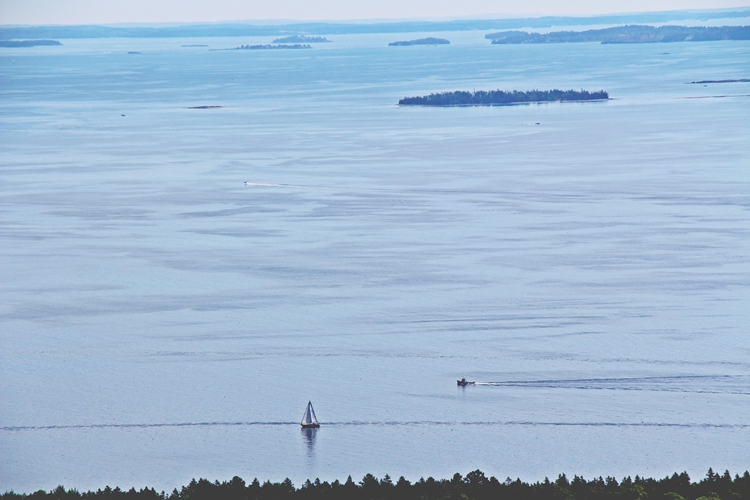 If you do go to Camden, take time to go up Mt. Battie-
get a sandwich in town,
drive or hike up,
and enjoy!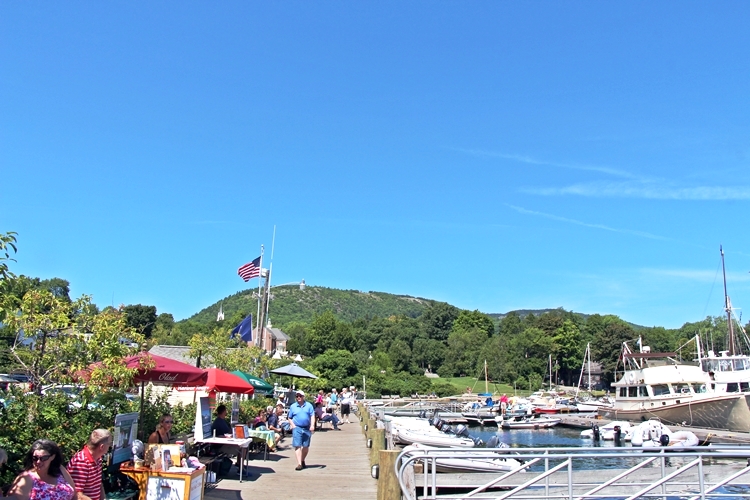 Camden, in the summer, is full of boats and people.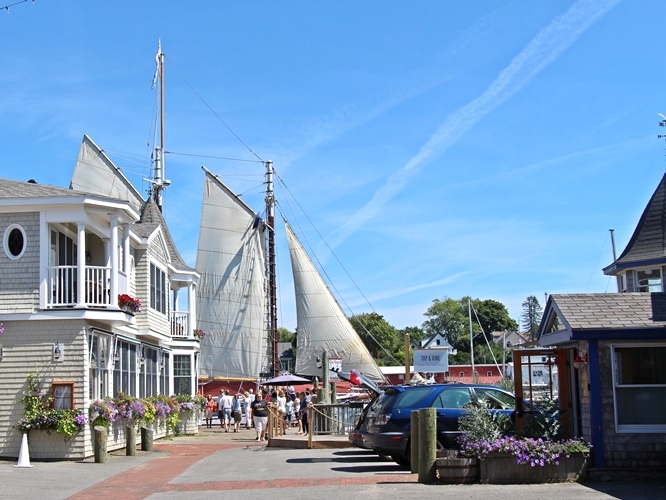 Everywhere one looks there are boats, masts, and sails!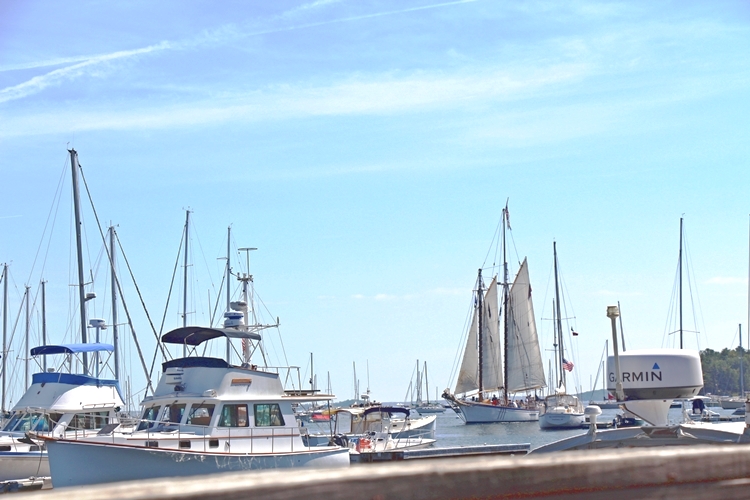 One can go out for a day cruise on a windjammer.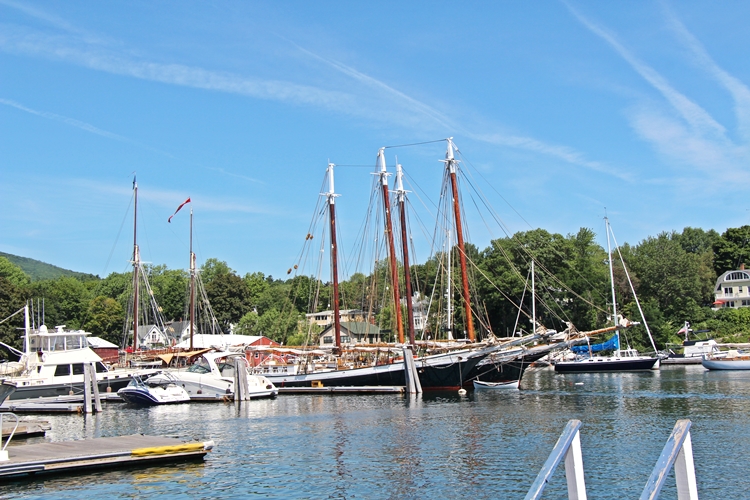 Or go out for a longer cruise.
Those above are in for the day,
to get new supplies.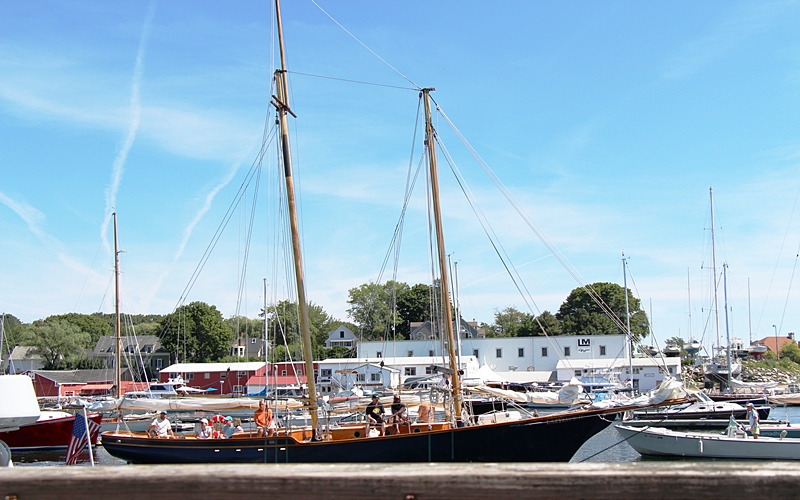 Power boats and sail boats move through the
inner harbor at wake speed-
an ever changing parade!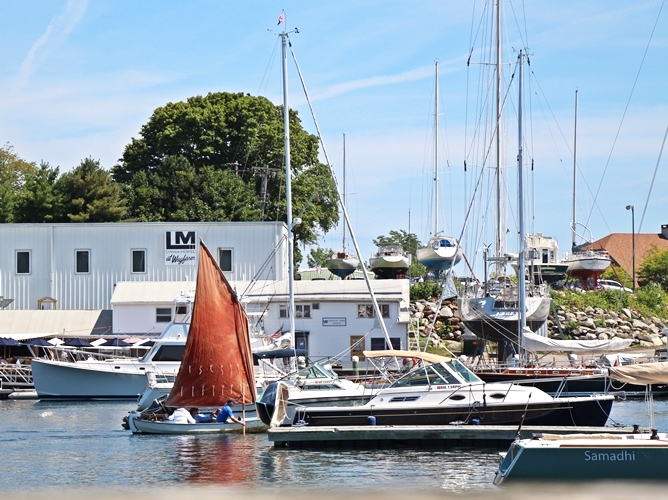 The boat with the tan bark sail was being paddled out!
The harbor, on the weekends, is filled with color, sound, motion,
and interest!
If you come to the mid-coast of Maine-
take time to see our coastal towns,
and enjoy the out of doors as well!
_________________________________________