The blue deer toile fabric is back!
You asked for it, and now we have it!
This deer toile is a nature fabric,
showing different scenes with deer.
There is a bellowing stag, a mother and fawn, a stag with a doe,
as well as other vignettes.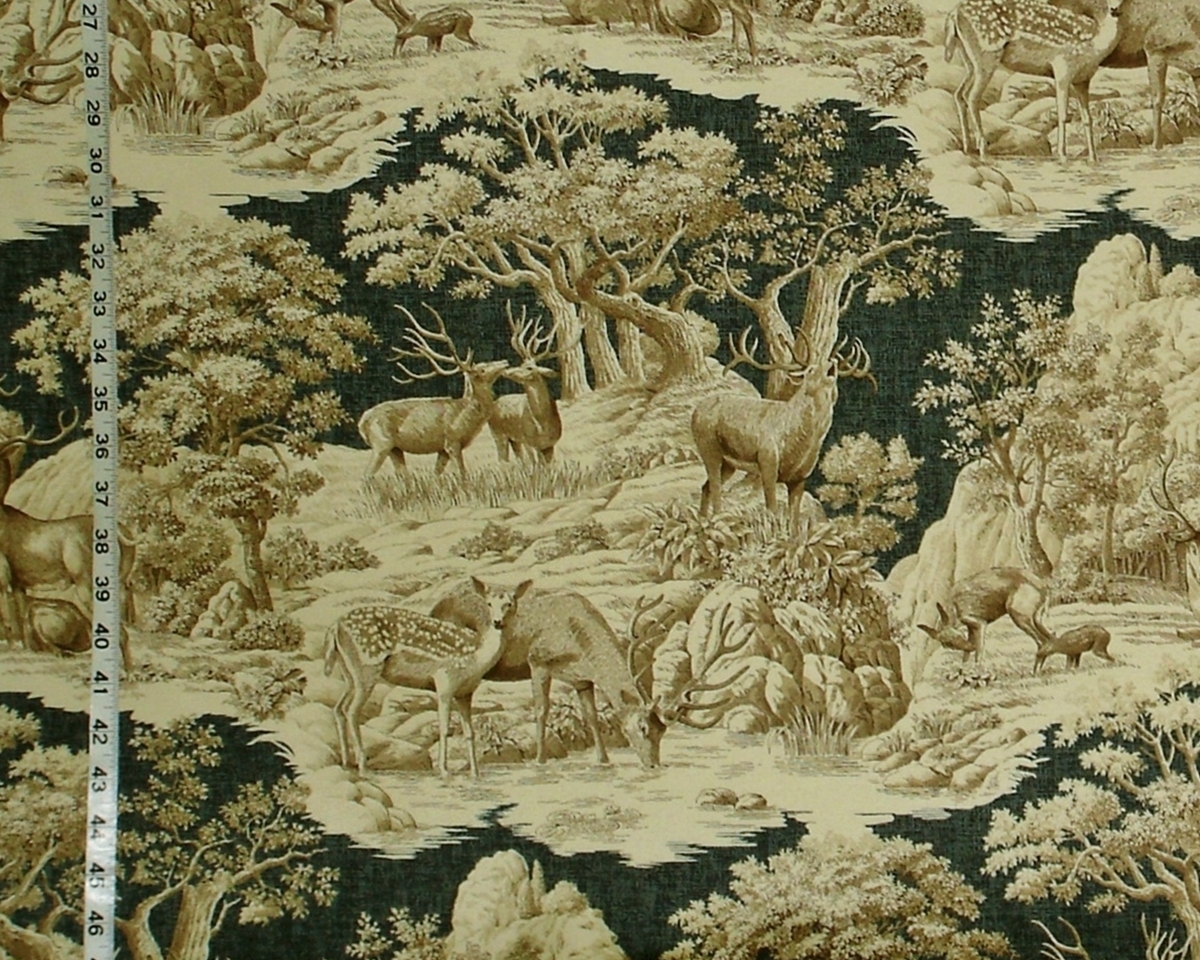 This is done in neutral tones on a background of
blueish green, with a grid of deep Prussian blue.
We also have this in red.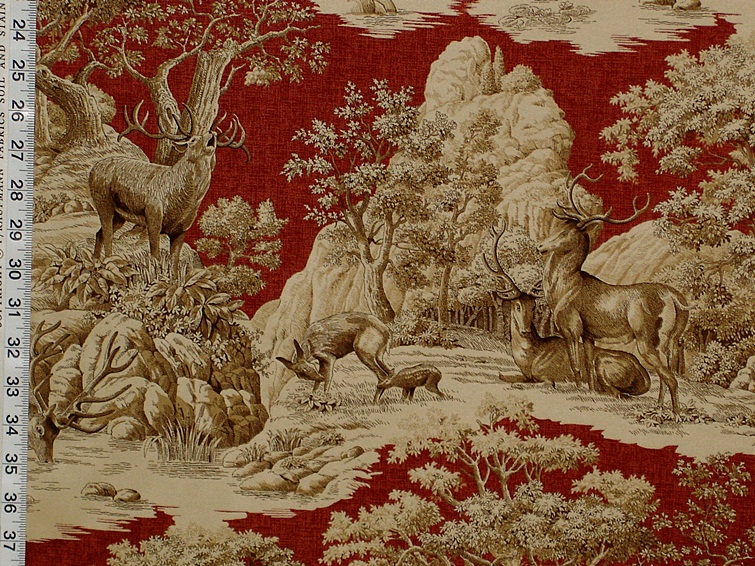 And there is also a gold colorway.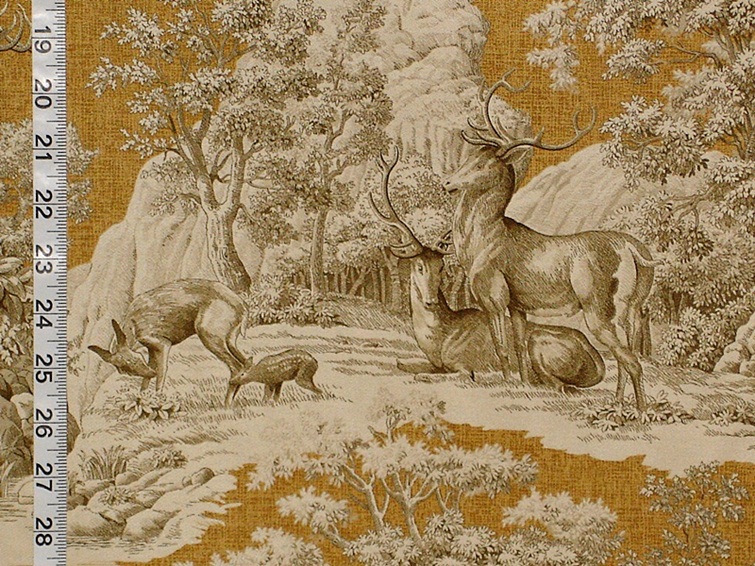 And there is also a soft aqua colorway!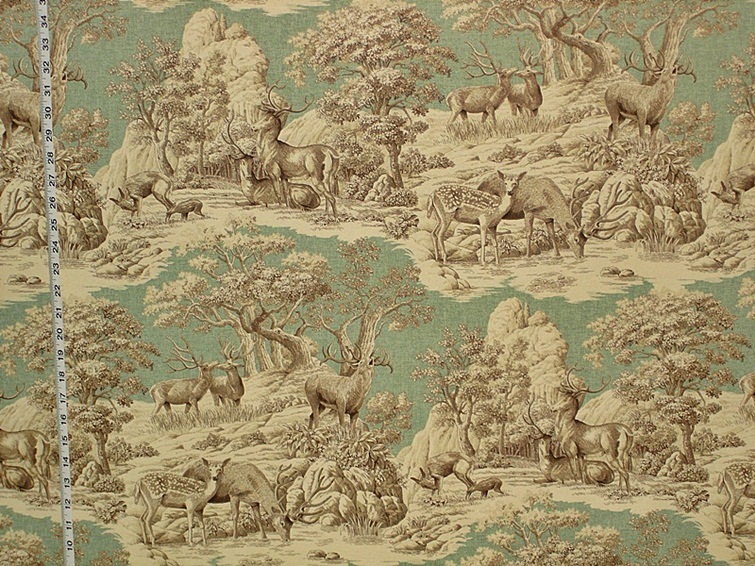 For these and other deer fabrics see the
_________________________________