Checks! Checks! Checks!
Check Sale: 25% Off – with Coupon Code
A sale on Small Checks, Buffalo Checks, and Extra Large Buffalo Checks – these categories only within the "Basics" Category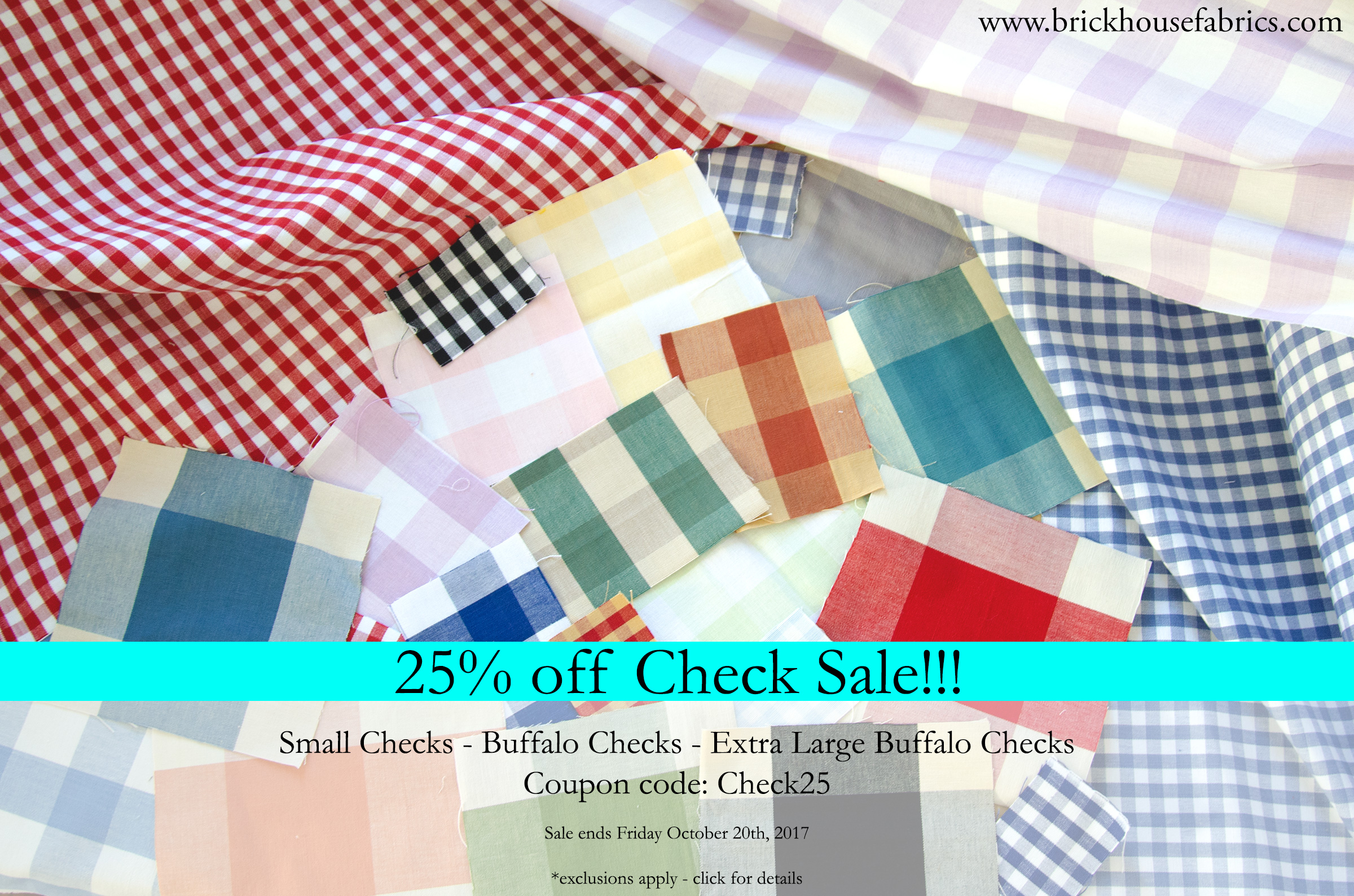 Must use coupon code: Check25 at checkout to receive discount.
Sale ends Friday October 20th, 2017.
Applicable categories:
Small Checked Fabrics
Buffalo Checked Fabrics
Extra Large Buffalo Checked Fabrics
No other checked fabrics will be discounted.
While many of these fabrics are in stock here at Brick House Fabrics,  some of these may be special orders. As always with the Basic Checks, please email to confirm availability BEFORE ORDERING.
The discounting can still be applied to special orders, but cannot be applied to checks that are back ordered.