This week has been all about YELLOW!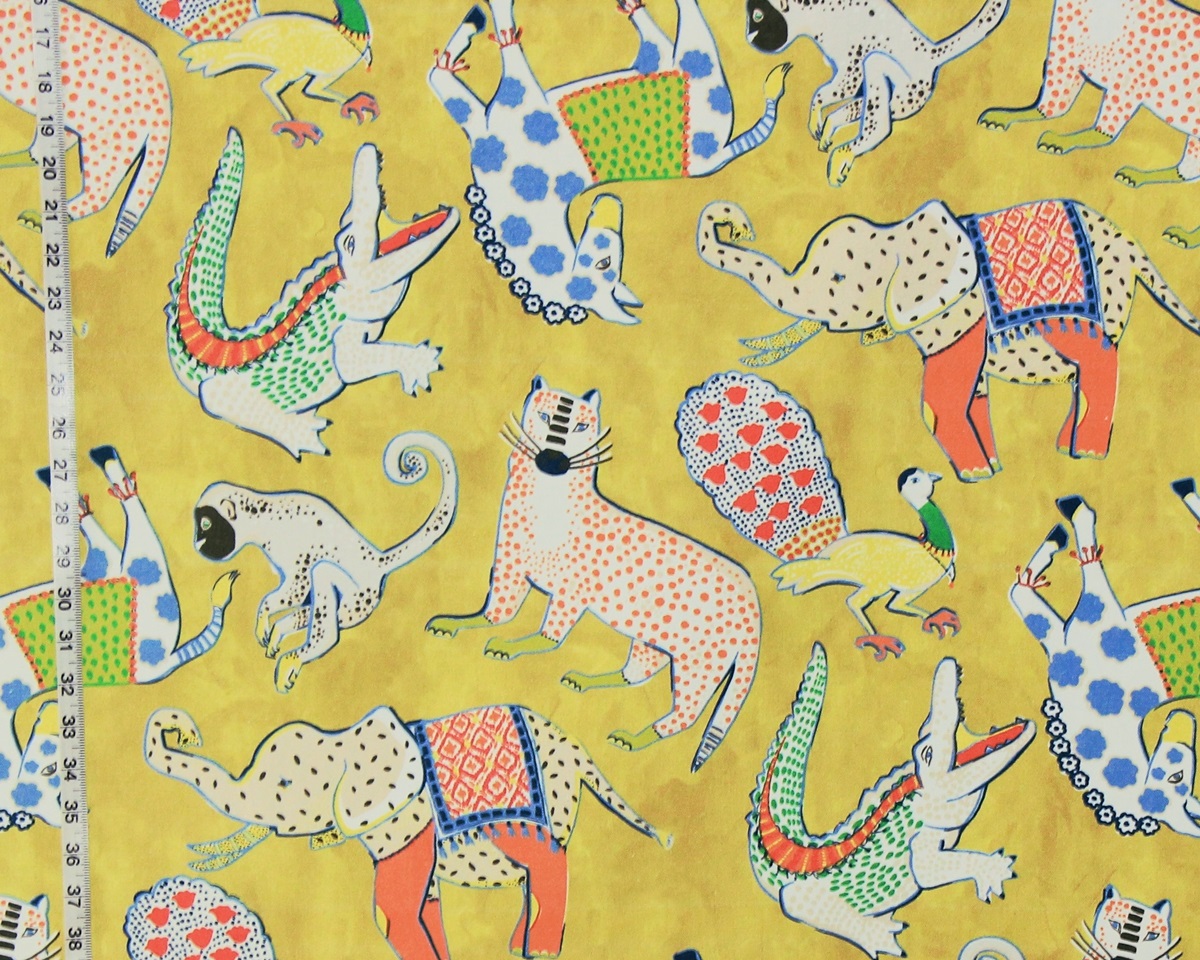 We are not talking about light yellow…
We are talking serious yellow!
The Whimsical Animal fabric, in the yellow colorway,
has been THE fabric this week.
And it is YELLOW!
I love the animals and birds on this!
In short supply is the yellow lattice fabric.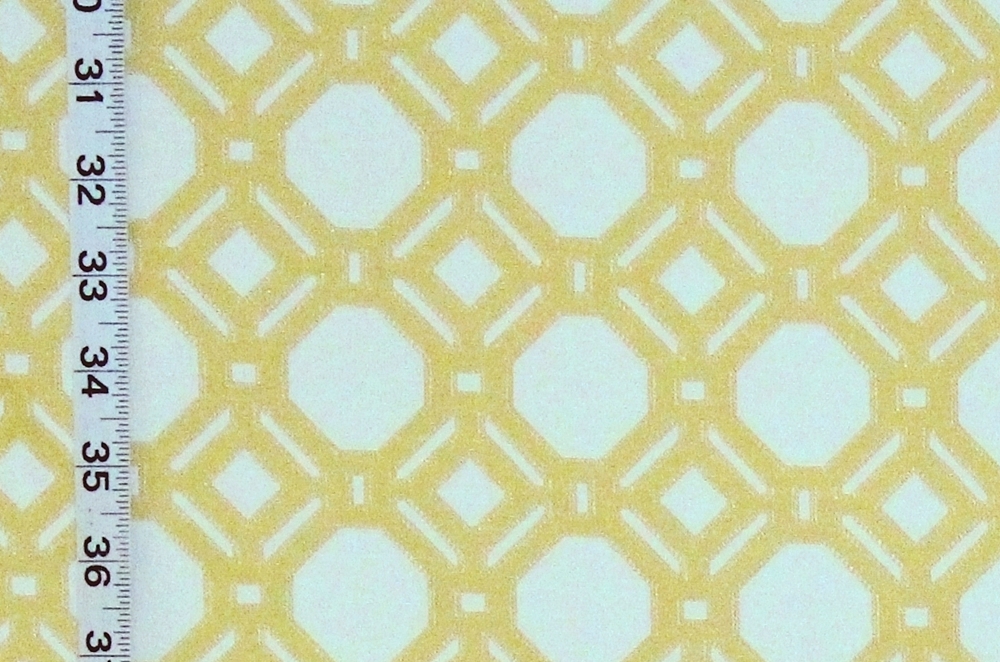 This is a woven upholstery weight fabric.
What sets it apart is the small stitching that
outlines the design, giving it depth.
We have three small pieces left.
This yellow Indienne has a strie background
for the salmon orange flowers.
It is embellished with gold.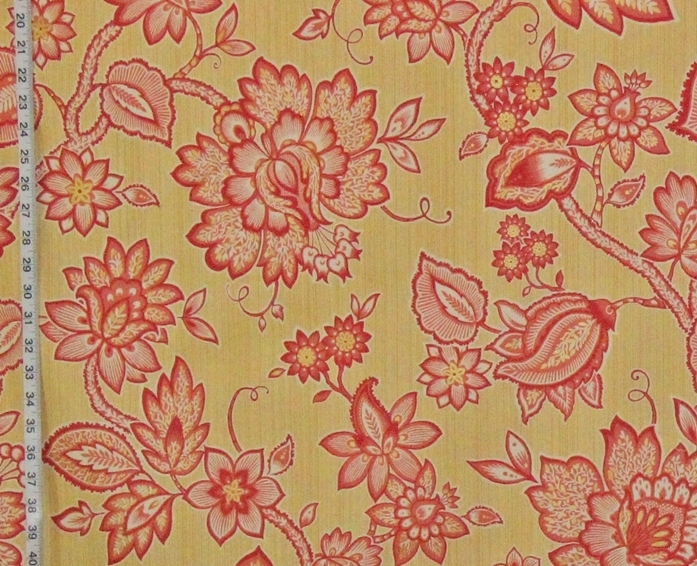 We have several florals that are strong yellows.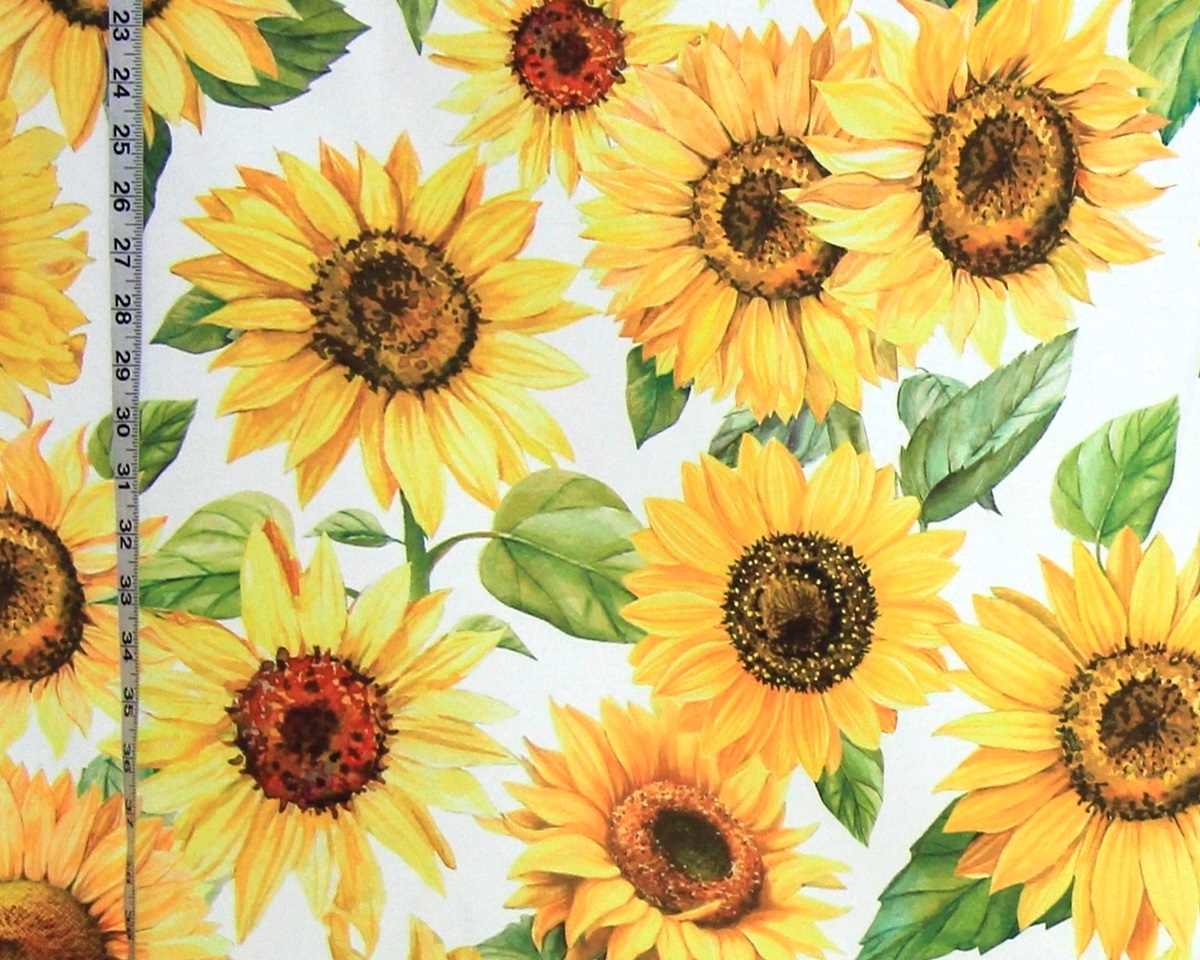 The Sunflower Fabric is packed with sunflowers!
This uses many tones of yellow,
giving a robust, vibrant effect.
The yellow lily fabric is
an interesting contrast to it.
The color here is a greenish yellow,
which is emphasized by the yellow green leaves.
The edges of the flowers are lighter in color to the centers,
and, they are not packed together as the sunflowers are,
giving an open and airy look,
while still delivering a nice dose of yellow.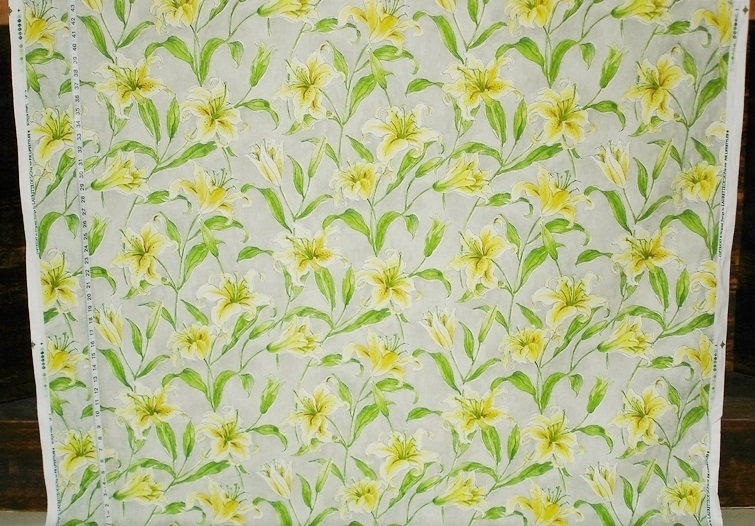 Another yellow floral,
also airy in appearance,
is the rose lily fabric.
The yellows here are clear tones
that shade from a delicate pastel to a deep golden yellow.
The white background keeps it airy.
On this fabric the flowers form the background for butterflies
that punctuate the fabric with color.
.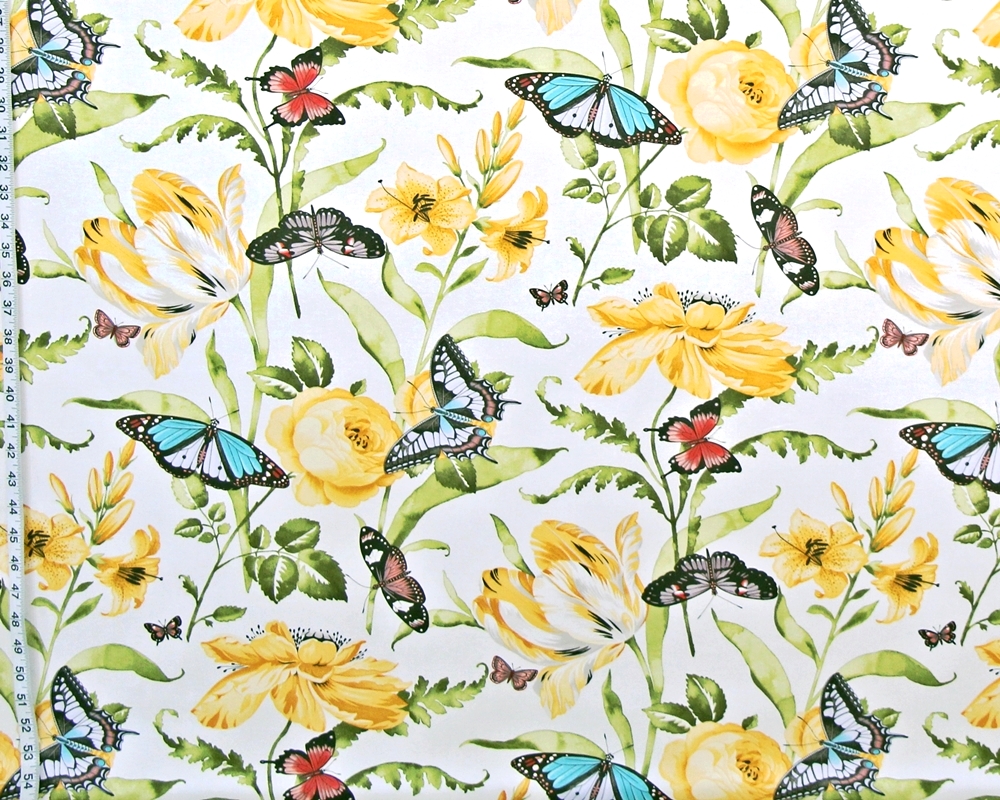 For those who need a yellow tropical fabric
there is the tropical palm tree fabric,
which also comes in white.
This has a large repeat,
and is a good choice for curtain panels.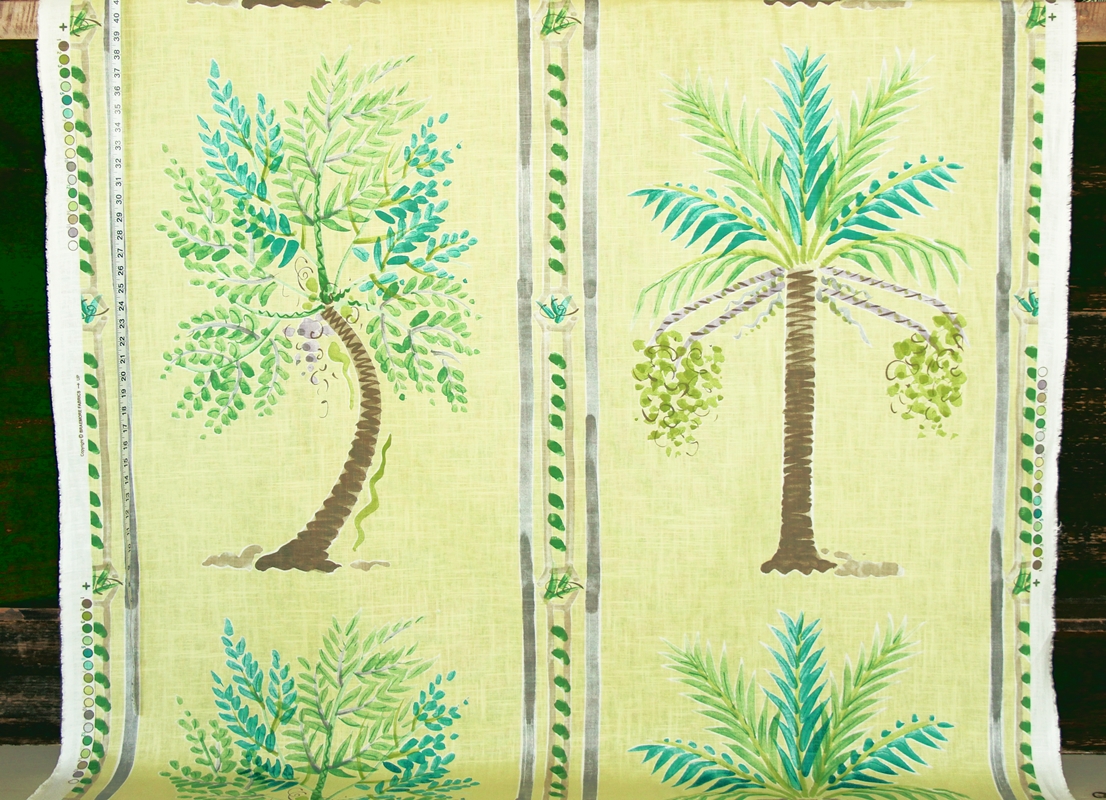 We have never had many yellow ocean fabrics
for coastal decorating.
We have a very small amount of the
yellow starfish fabric left.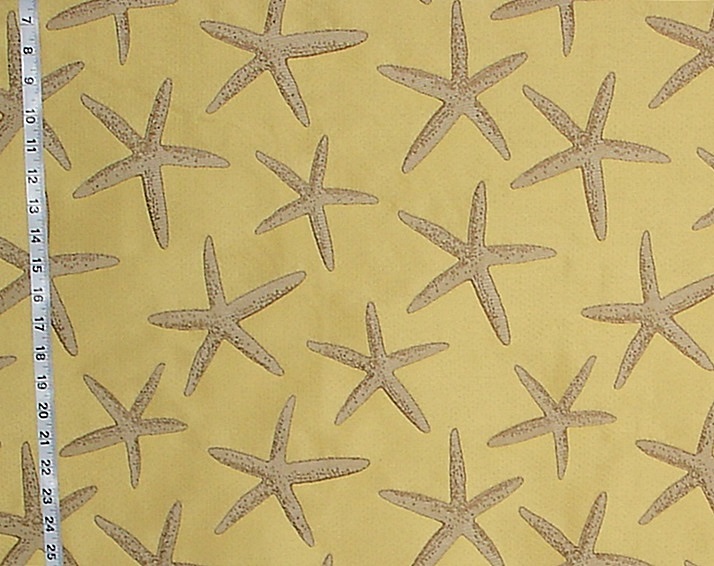 This is a woven upholstery weight fabric
with tan and brown starfish on a golden yellow background.
It is unique in the world of ocean fabrics.
For those looking for the unusual
in an equestrian fabric,
we have the yellow and blue
Victorian horse toile fabric.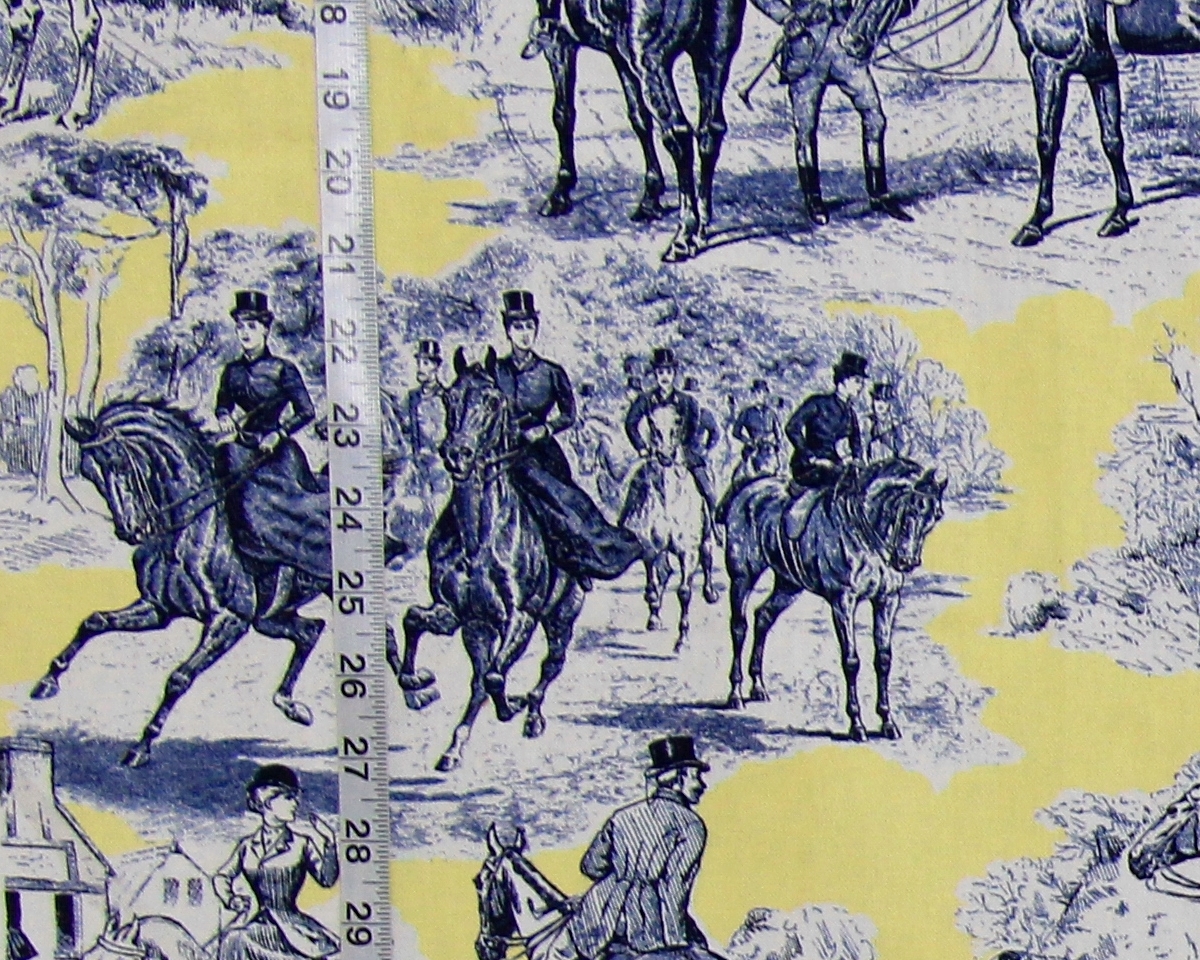 Two other yellow fabrics move away from patterns as such.
One is the French ribbon stripe.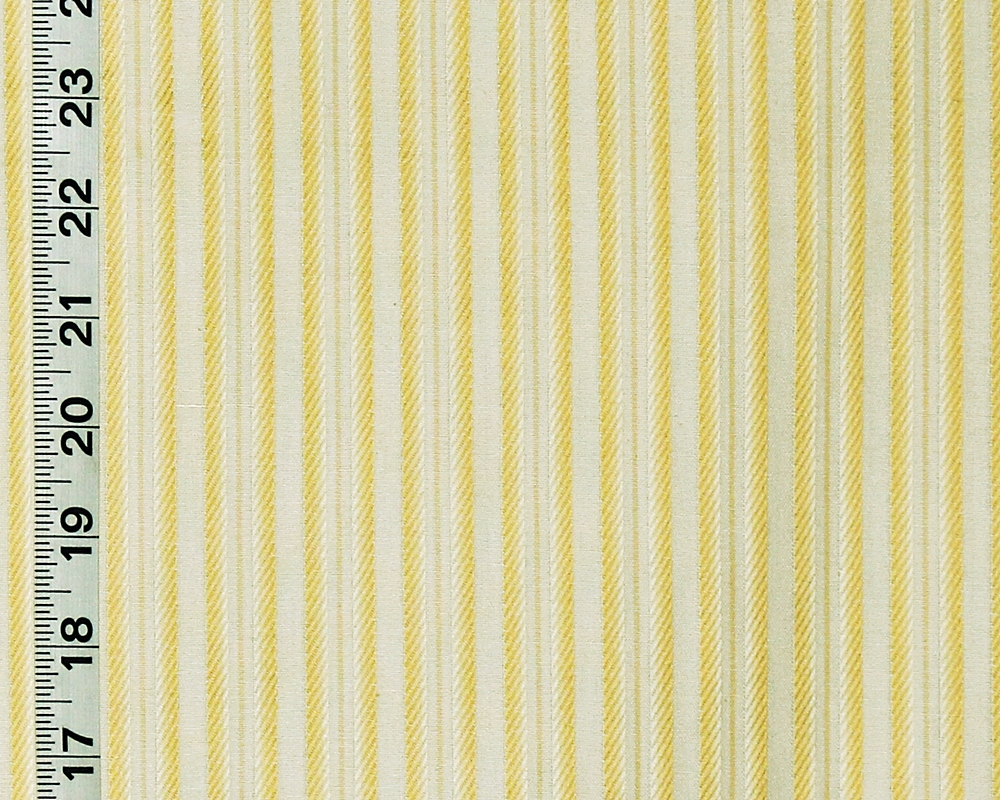 This has woven stripes of tones of yellow,
making an ombred stripe.
It is pretty,
with a smooth hand and nice drape.
It would be lovely for pillow shams!
Clarence House Tropo Fabric
is a bright combination of an embroidered plaid.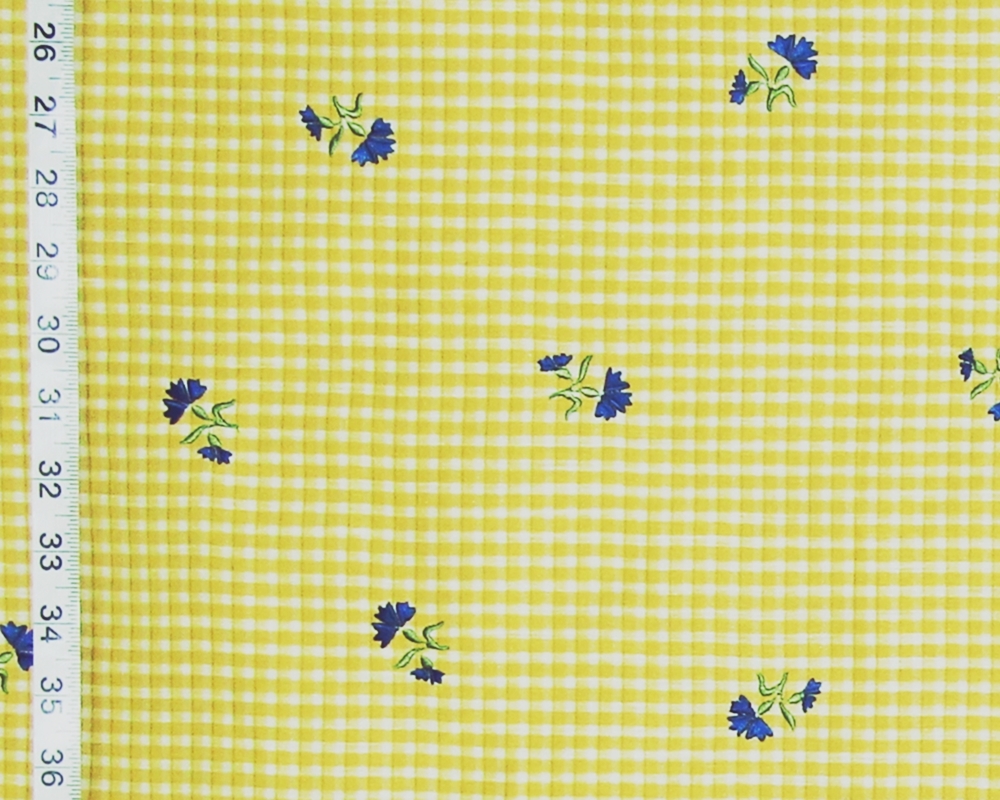 For all of the yellow fabrics
search the
_______________________________________