We have a new country rooster toile fabric!
And, it is gorgeous!
When we saw this, we could not wait to get it!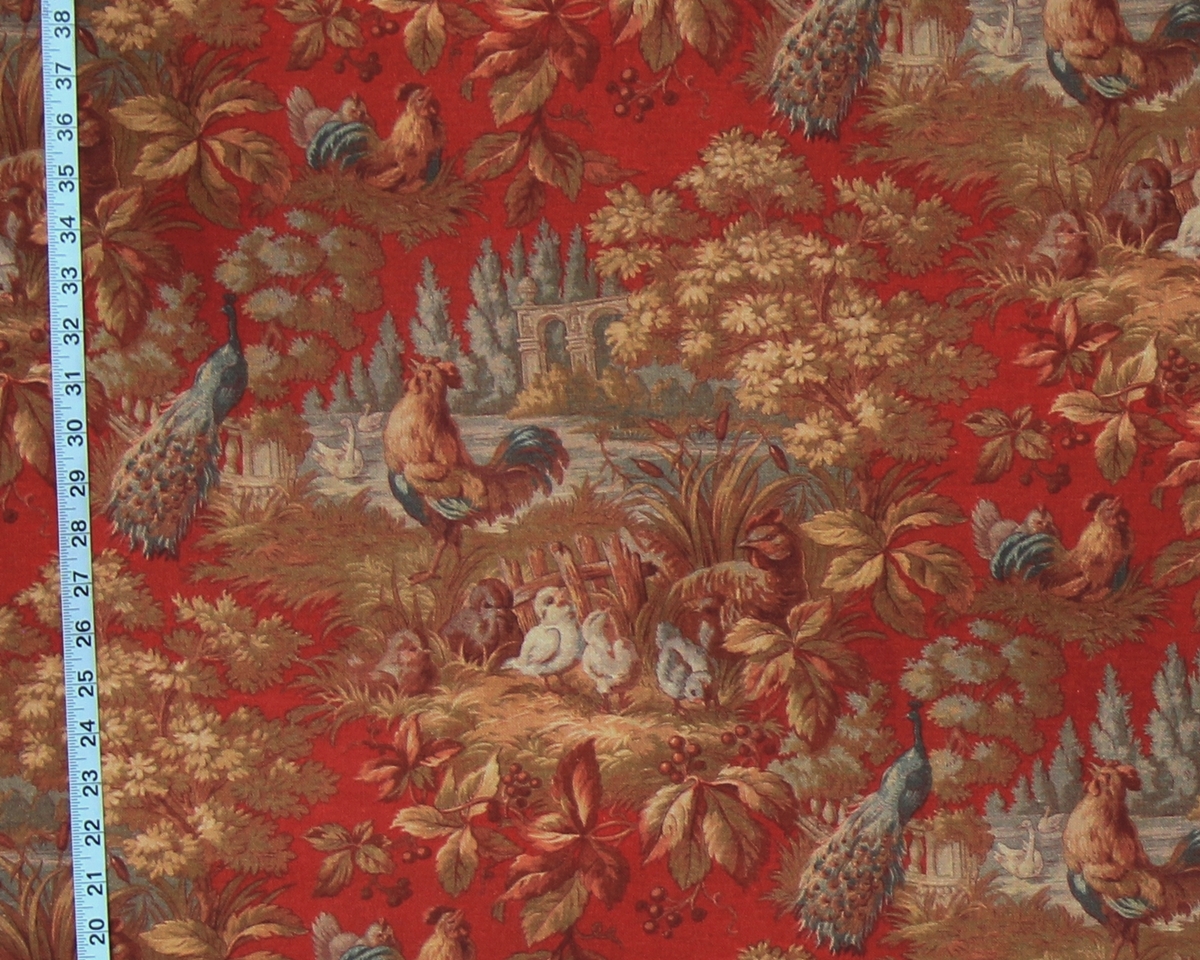 A rooster crows as  a hen guards her chicks.
In the background is a lake, with swans,
and on the shore is an architectural ruin.
A peacock stands on a balustrade nearby.
trees, leaves, and berries fill the spaces.
This has autumnal coloring,
with a background of scarlet red orange.
It is stunning.
While this is definitely a rooster toile fabric,
the parts of the pattern that aren't chickens,
makes this able to cross over to other pattern types.
This would work just as well
for those wanting a classic toile fabric
with red, or perhaps those just wanting a country look.
I think this has a lot of decorating possibilities.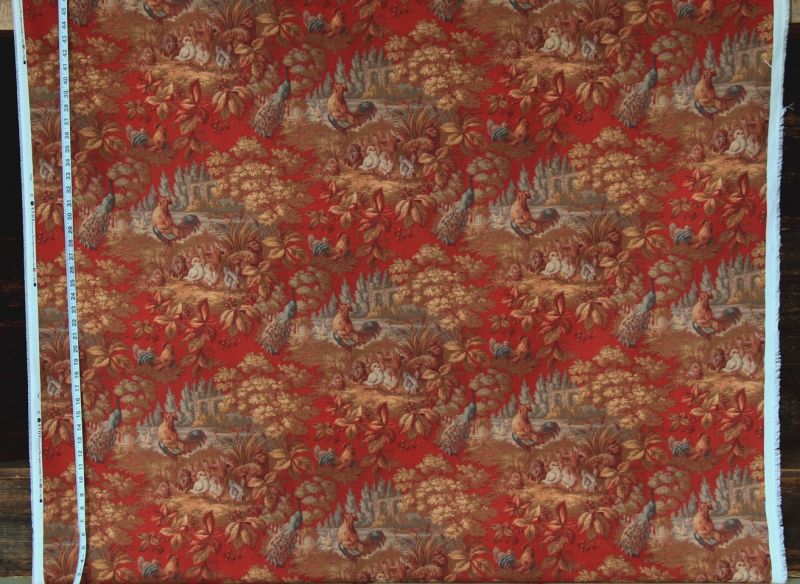 We are always on the lookout for rooster toiles and
chicken fabrics.
This joins our other rooster and chicken fabrics  in the
Rooster Chicken fabric category.
As most of you know,
we have run the P.Kaufmann chicken fabric again,
so there is plenty of  County Fair in curry.
It fills the void for those that want a classic chicken toile fabric
in yellow.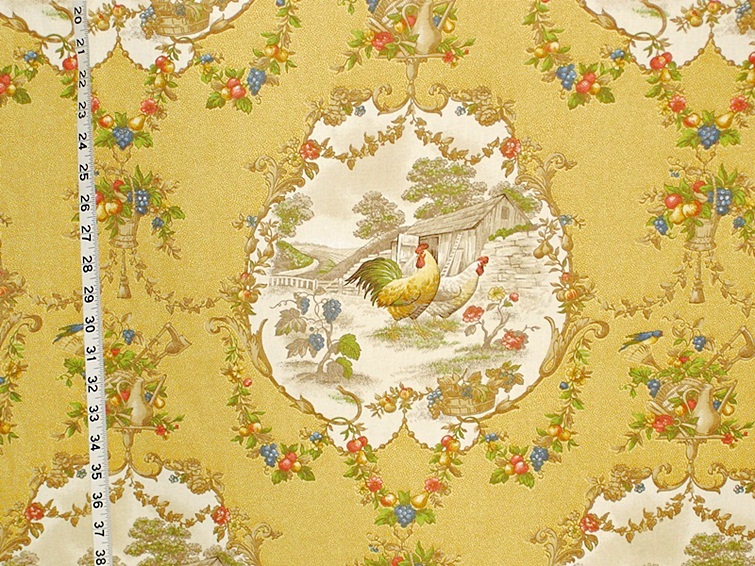 For those that want a chicken fabric in blue,
we have several.
There is still some of the bantam chicken fabric on linen.
This shows large chickens with eggs and feathers
with writing on the background.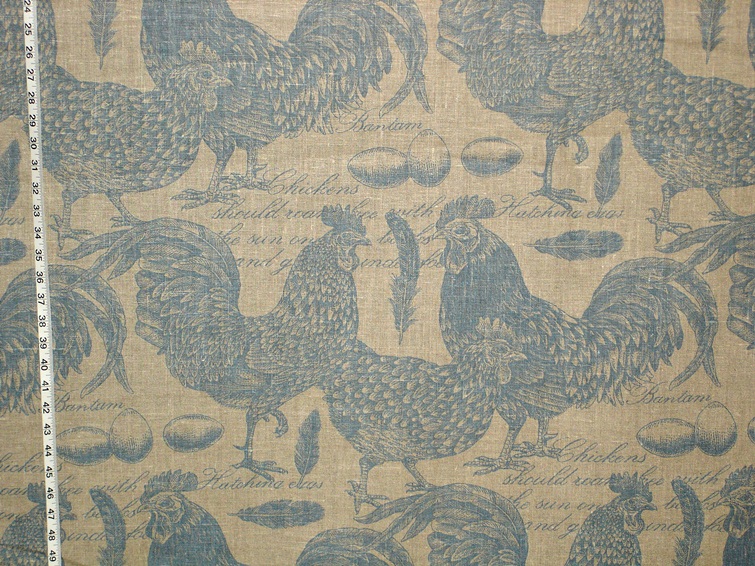 And, there is about a bolt left of
P. Kaufmann's Rooster Strut in barnyard blue.
Those small chicks are just so cute!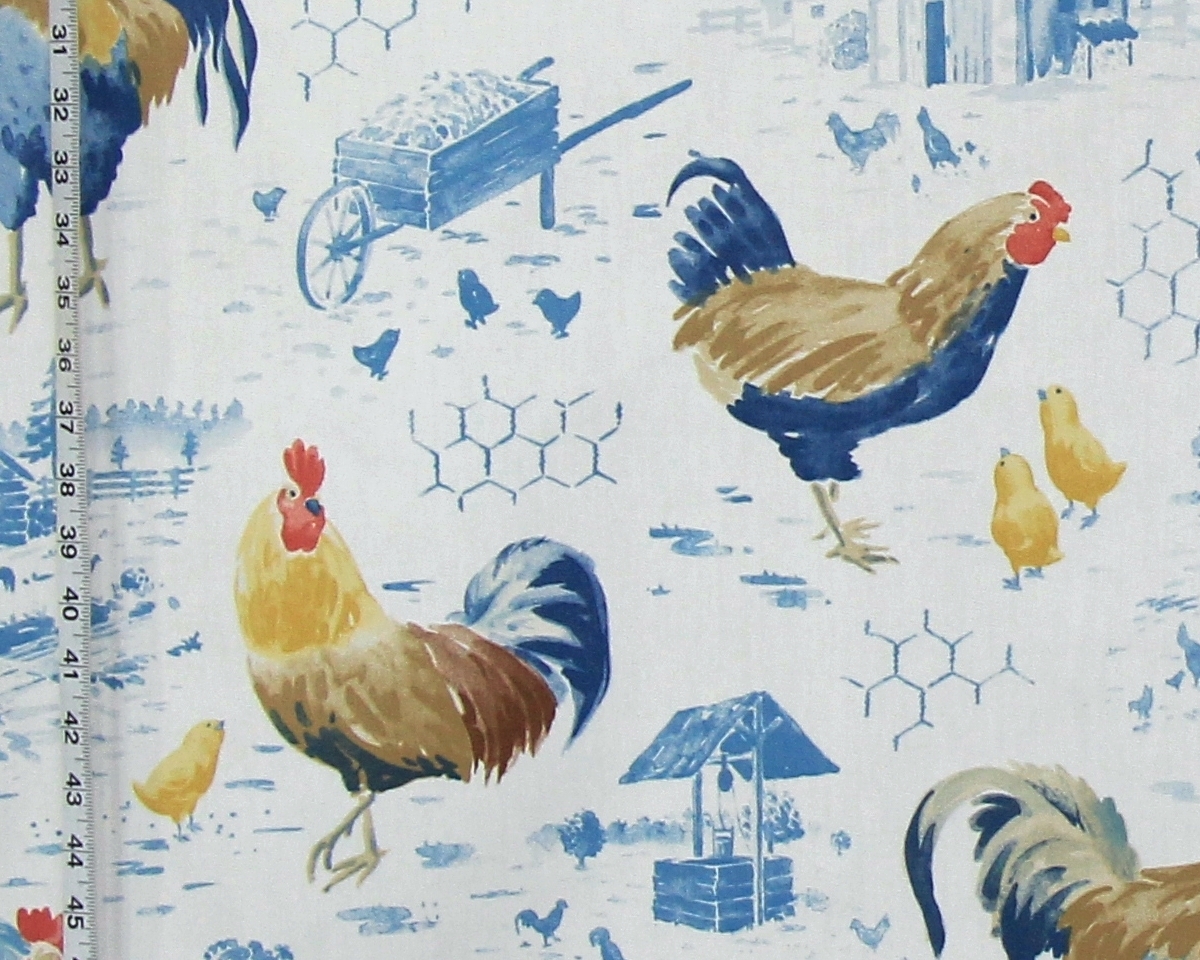 And, for those who really, really like blue,
there is our French chicken toile fabric-
and it is really, really blue!!!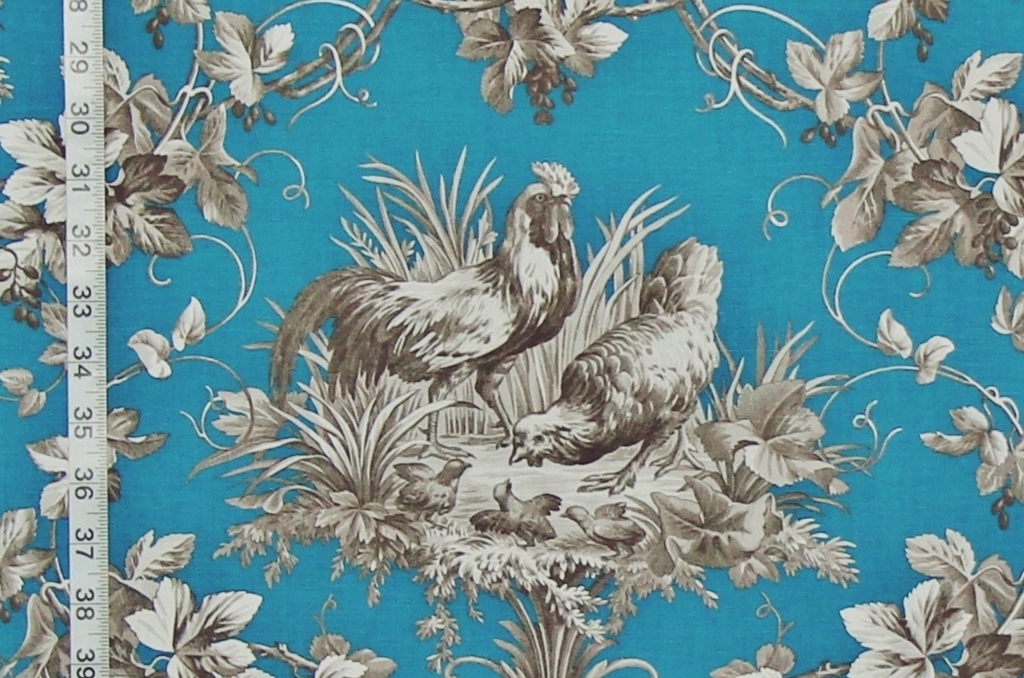 For something a bit different we also have it in a
startling pink!
Only the French would do this!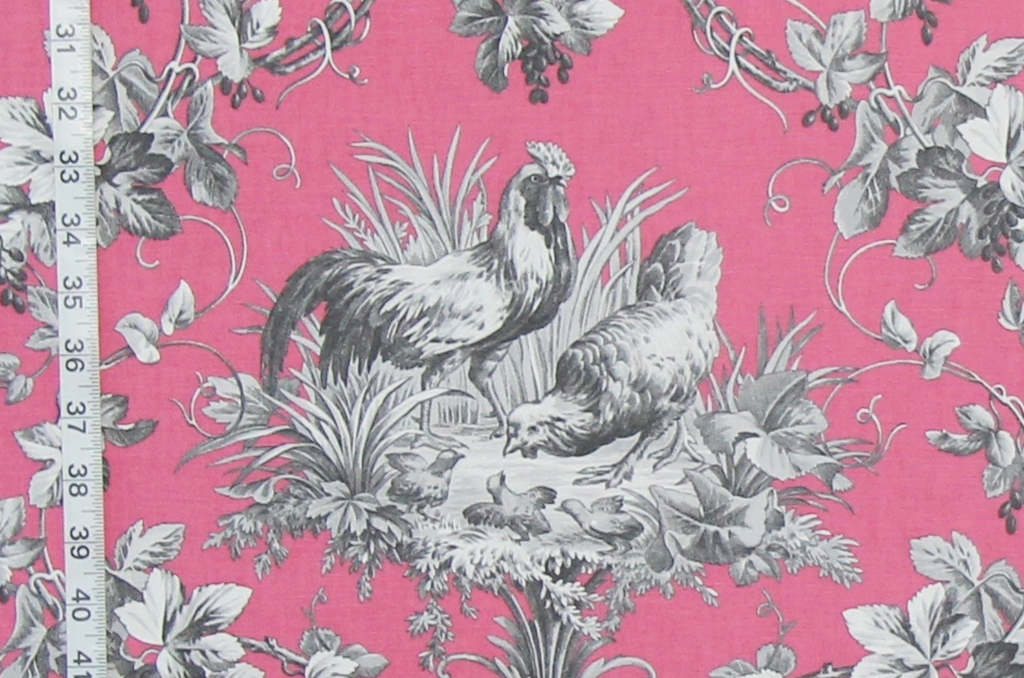 Not all of the chicken and rooster fabrics we have are classic toiles.
There are also ones that are cute, funky, or have a farmhouse look.
For all of the different chicken fabrics
see the
___________________________________________