New Indienne fabrics are in! Referred to by some as Jacobean fabrics, these beautiful designs are full of color and pattern!
Indienne patterns were originally printed fabrics from India. Hence the name Indienne. They arrived in Europe in the 1600's.  Europeans had only seen flax and linen. They had never seen cotton, and printing was something that had not even been thought of! These prints with their light weight and colorful patterns soon became extremely popular.
They still are today, and we have five new ones in. They are colorful, with stylized flowers and leaves springing from a Tree of Life. They are filled with color, pattern, and motion.
The first of the patterns is the most calm.
It is done in shades of blue, aqua, and gold.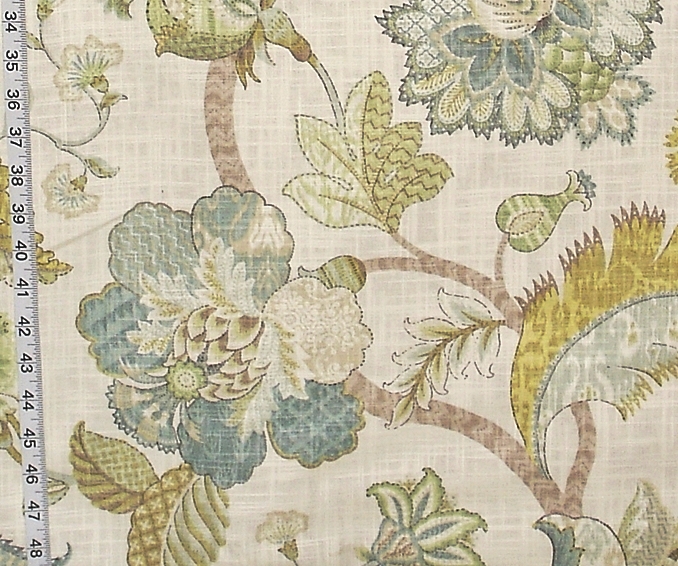 Every part of the flowers and leaves has its own pattern.
One sees ikat, paisley, stripes, chevrons, and checks.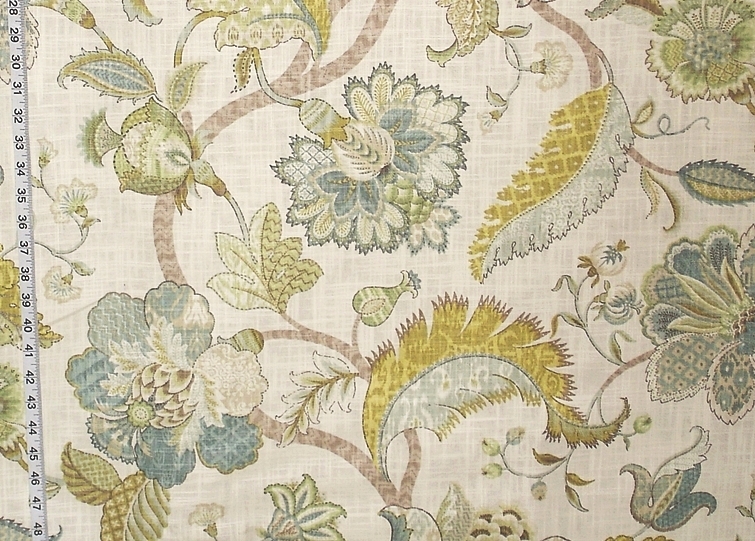 The second colorway of this pattern is done in cheerful colors.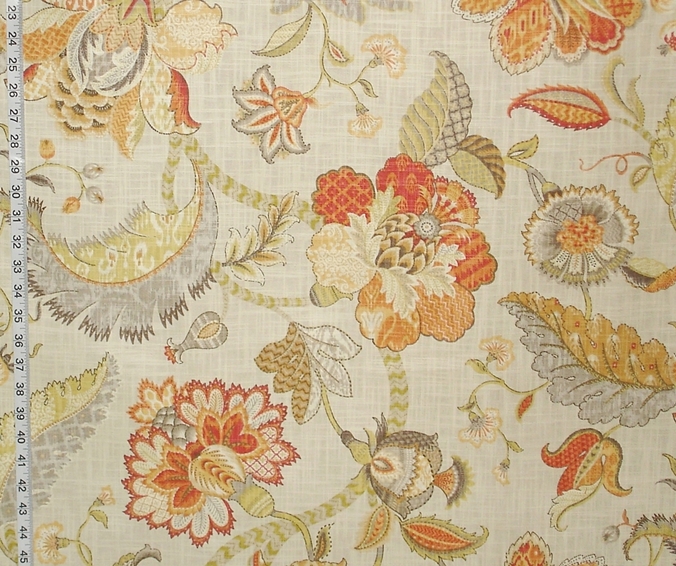 The warm orange and red tones are set off by
cooler grey and gold colors.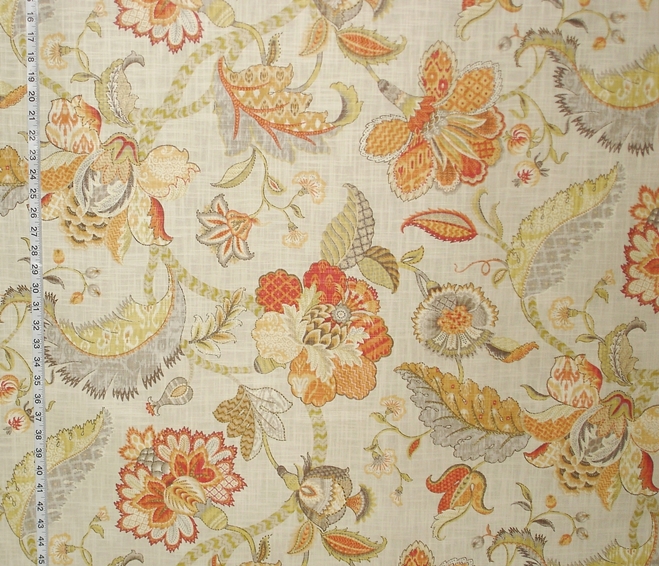 The third colorway of this Indienne fabric
is the brightest.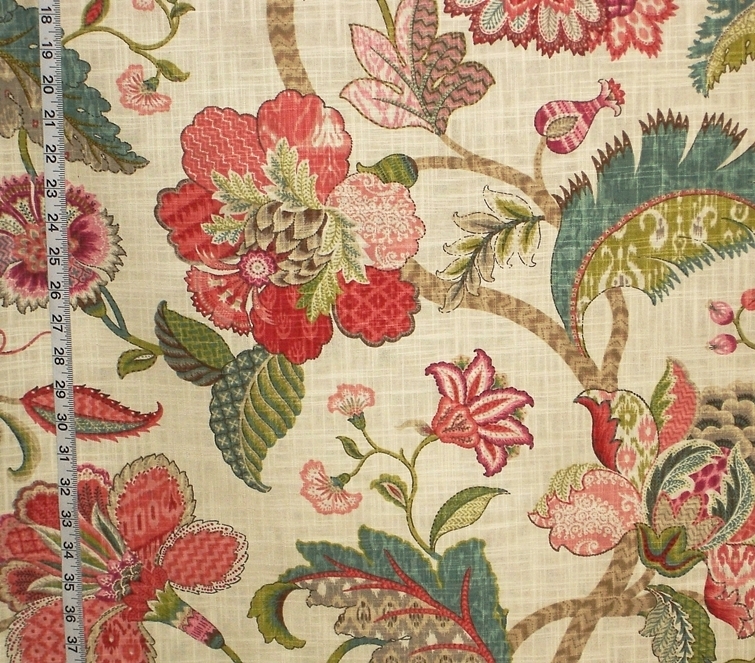 This is done in reds, raspberry,salmon, pink, and teal.
It sings with color!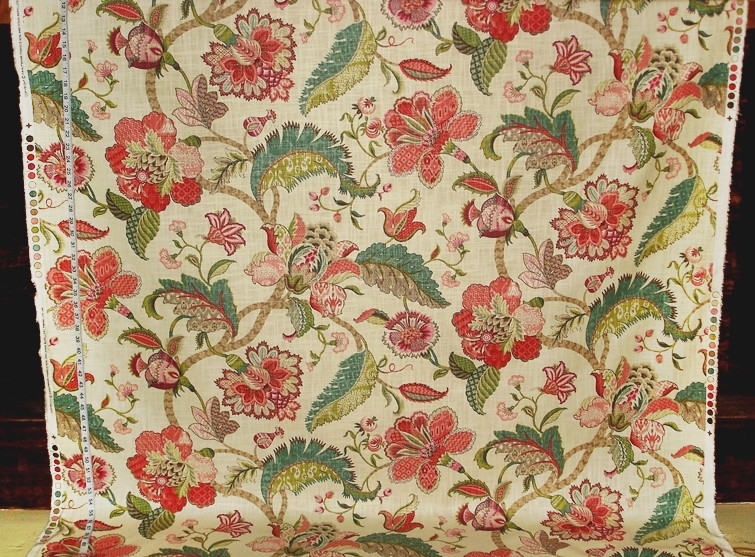 These Indienne fabrics, with their large scale prints,
deliver pattern, color, and depending on the colorway,
a sense of calm or cheerfulness.
There are two more Indiennes to list,
which I will try to get done next week.
For these and other Indienne fabrics see the