Well, it is March. And in March in Maine is not pretty. The weather alternates between snow and rain, zero degree temperatures and temperatures in the 40's. The ground thaws to mud, which refreezes…
To combat the March in Maine weather, two bright, cheerful fabrics have been listed!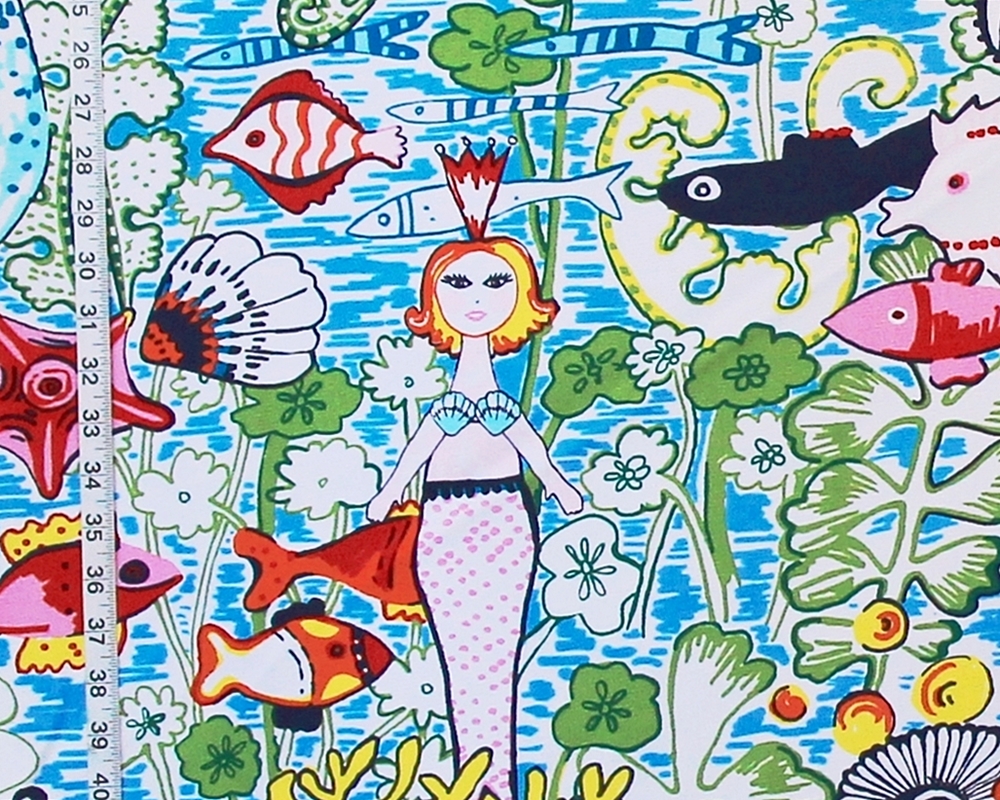 The Mermaid Fabric is a brightly colored, busy pattern
with mermaid princesses in an underwater garden.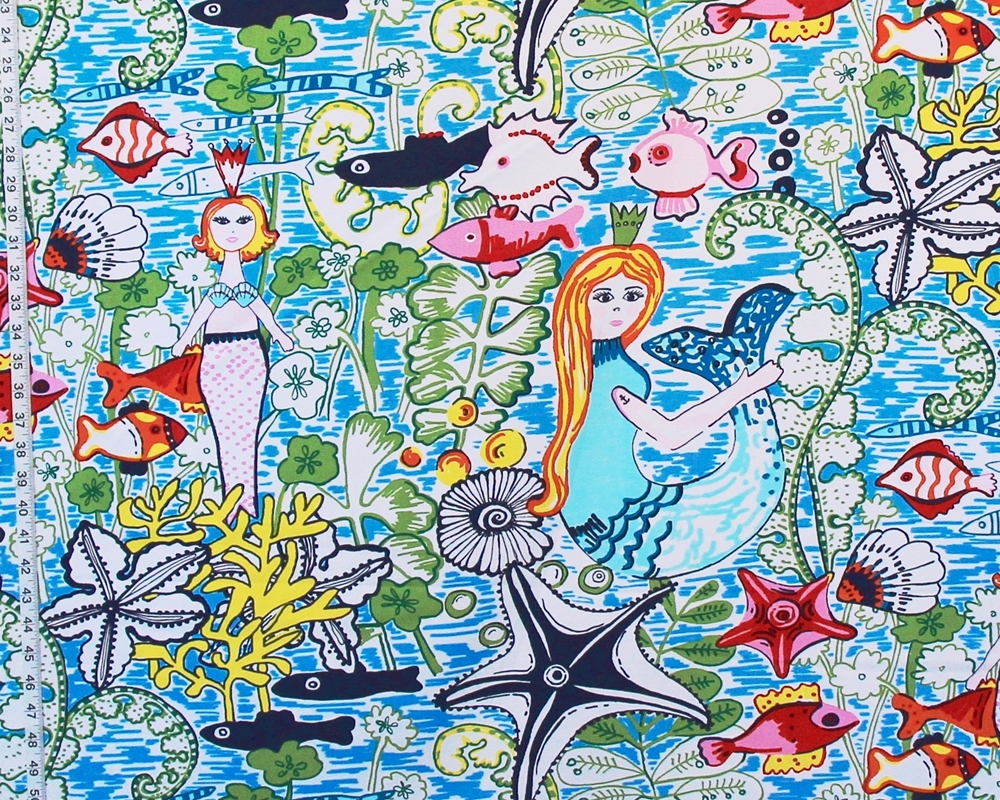 The designer gave this a lot of whimsy,
as well as a touch of humor-
one of the blond beauties has a tattoo on her arm!
The other fun fabric is just as bright and colorful.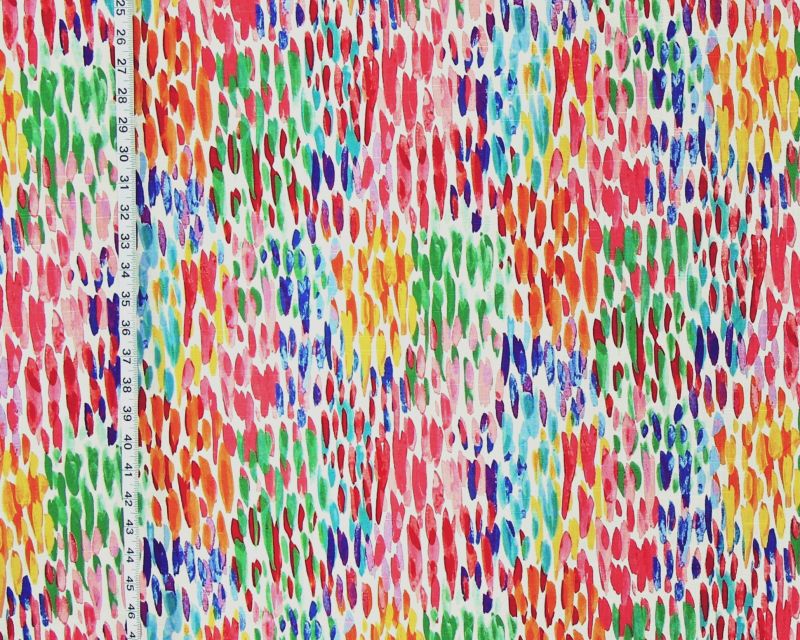 Bright daubs of color interact with each other,
in irregular rectangles.
The color play gives one a lot to look at!
These can both be found in the