I have been working on getting
the new fabrics listed…
To that end there is a new Toile de Jouy in two colors,
new exotic animal fabrics,
a parrot fabric,
and a new one for girls.
This week, I was able to list five
Asian fabrics!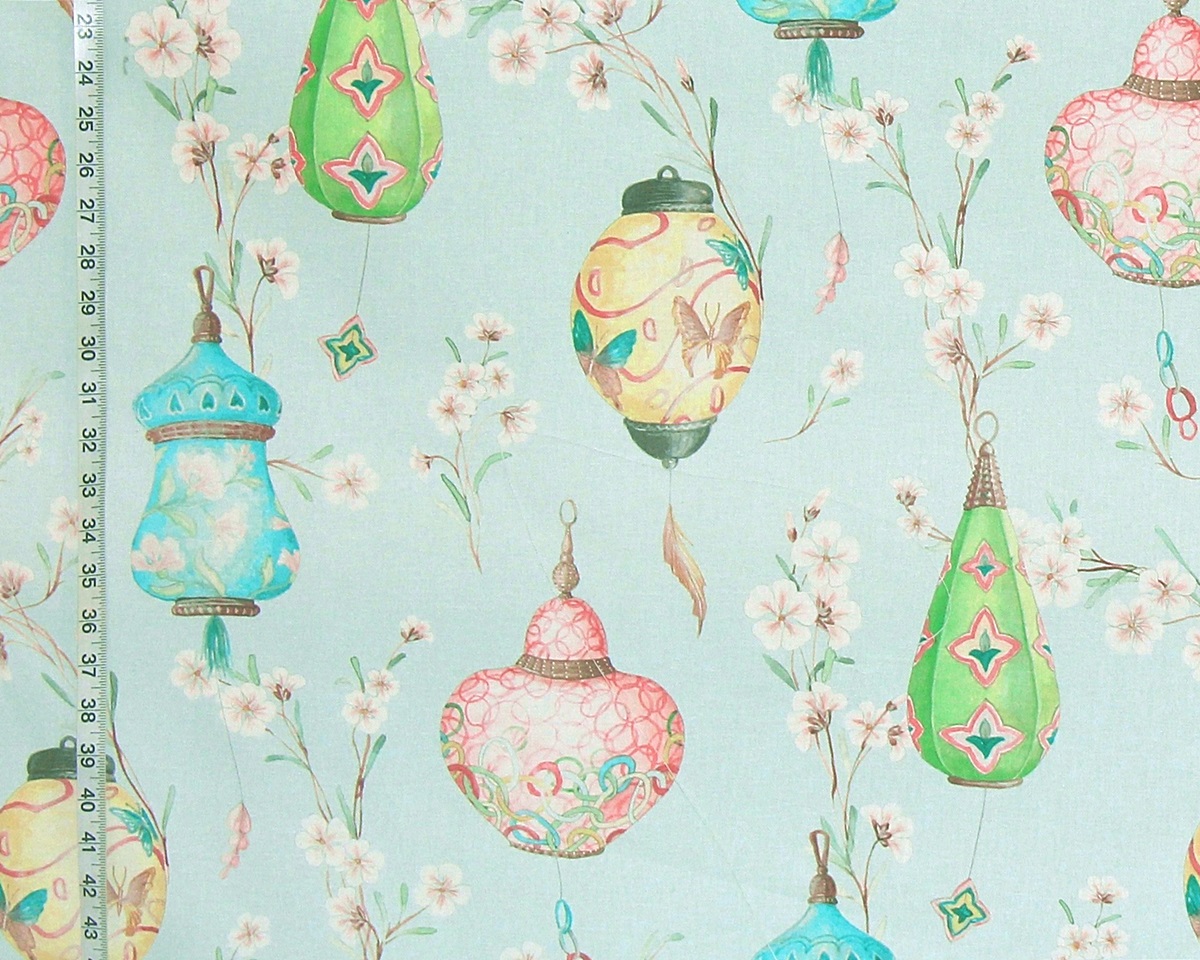 There are two different chinoiseries,
one we have in two colorways-
a blue and a charcoal.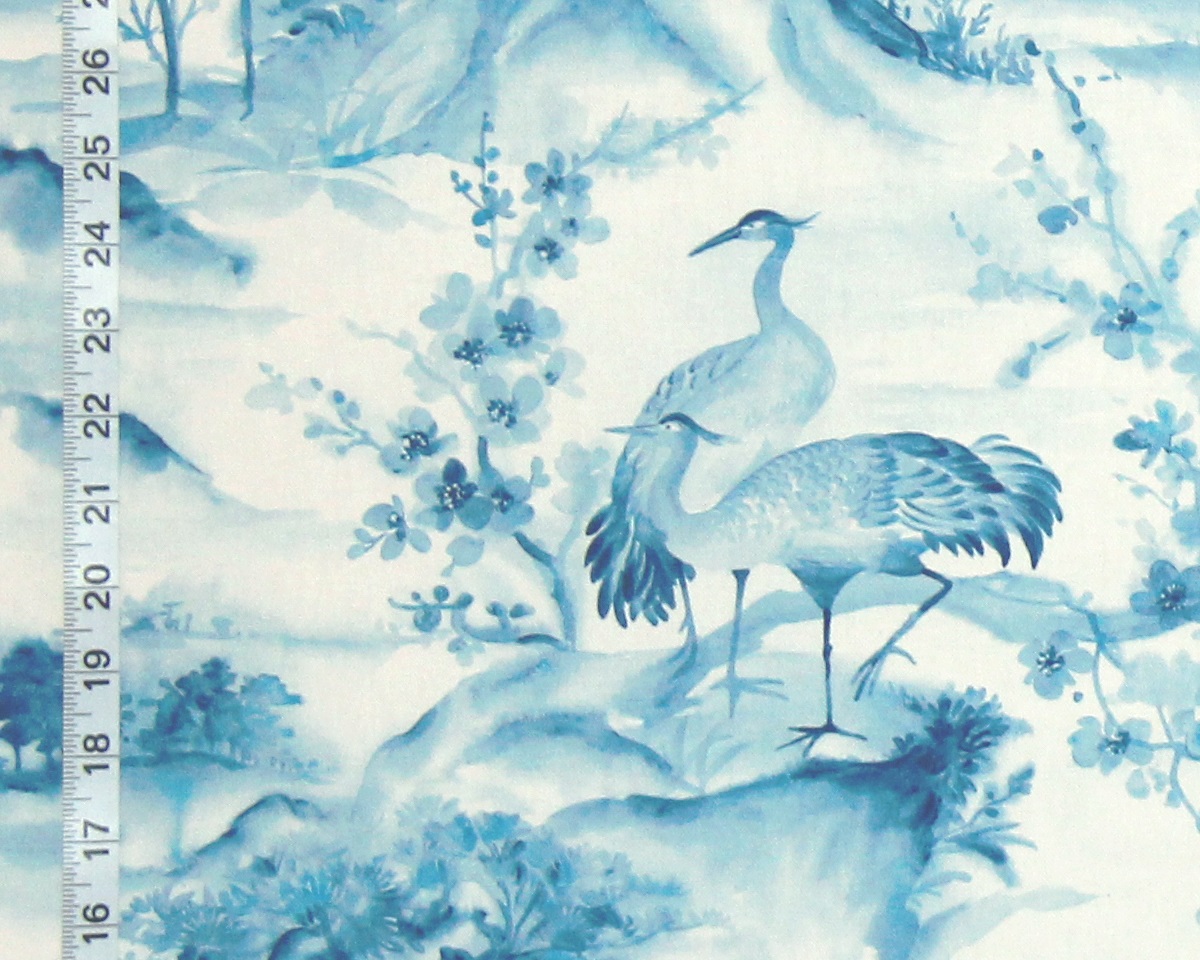 This shows a mountainous terrain with
cranes, trees, and flowers.
The blues very from blue with an undertone of green,
to one with an undertone of lavender.
But, the effect from a distance is of true blue.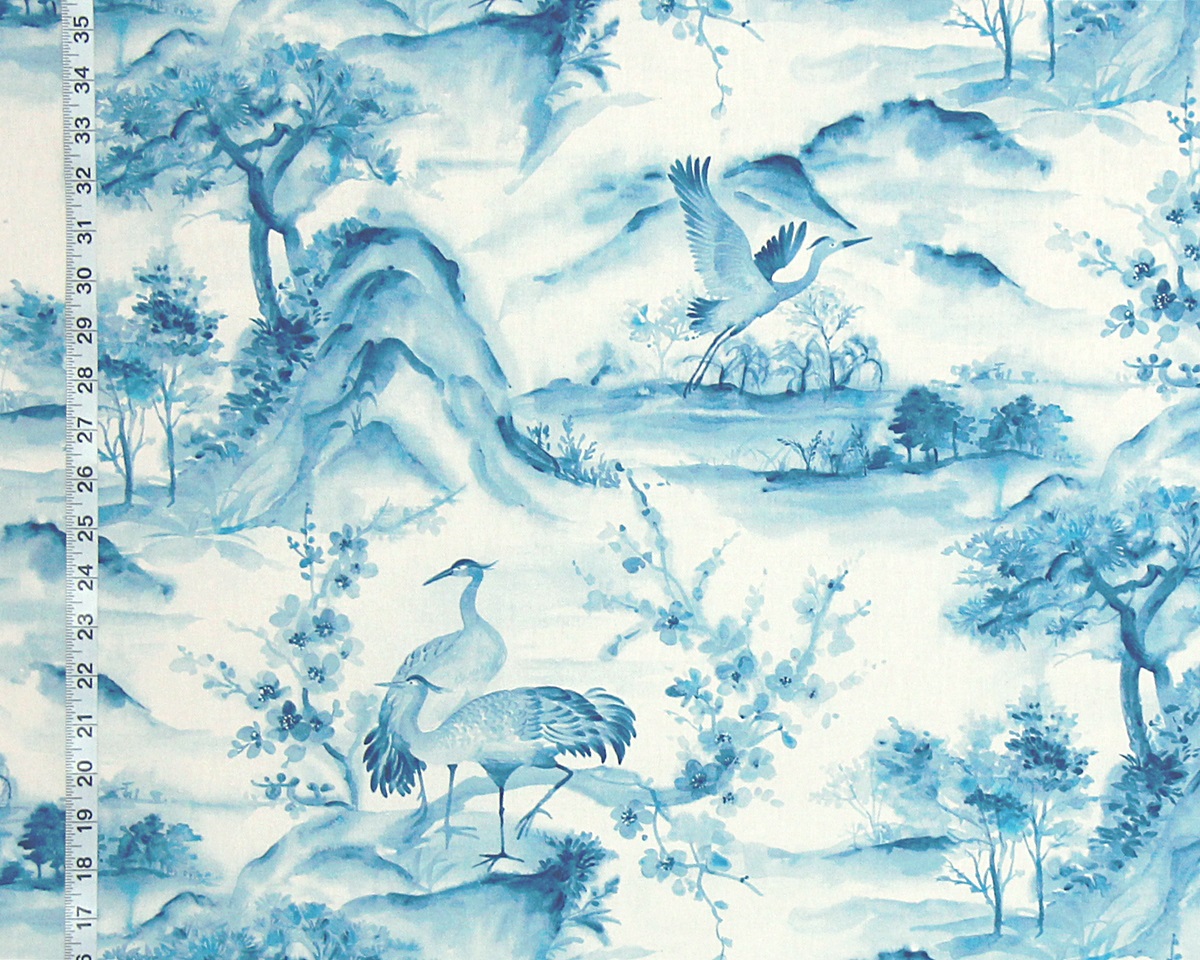 The second colorway is a grey brown with touches of sepia.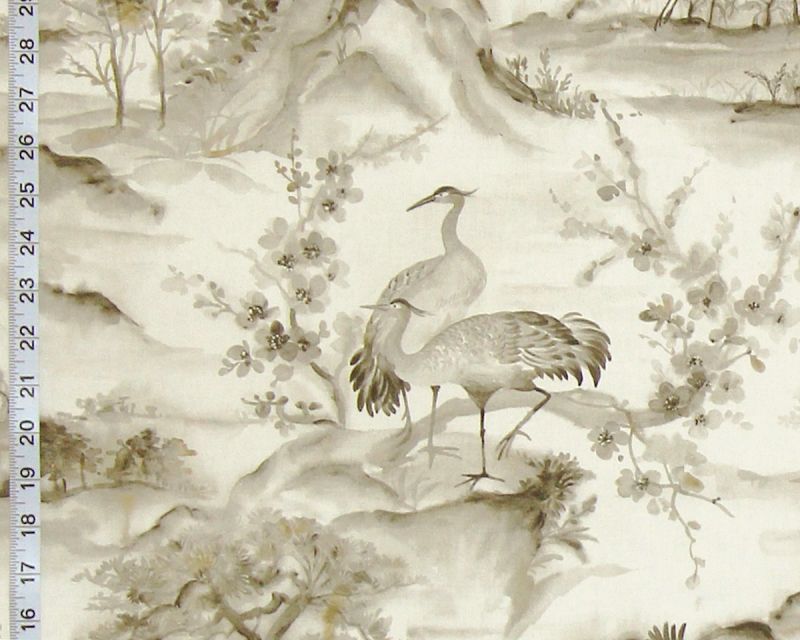 These have a fairly large scale,
but the vertical repeat is only 17 1/2″.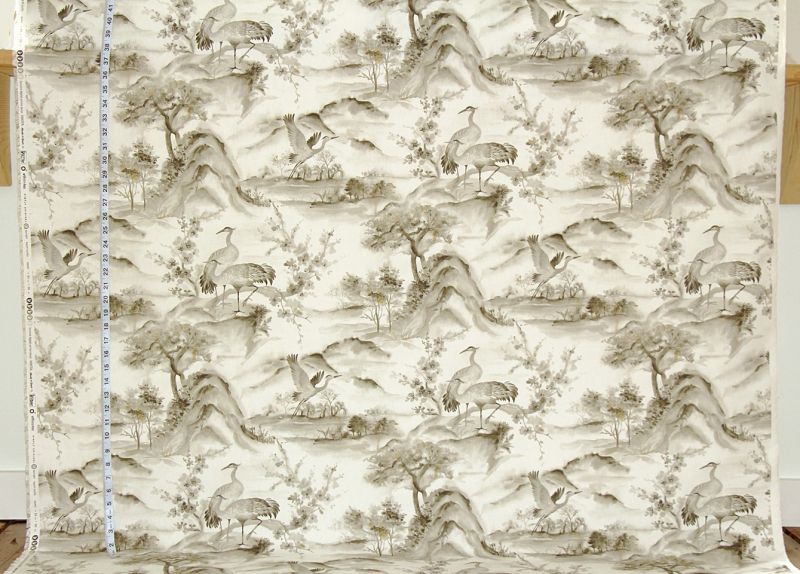 The second chinoiserie is very different.
It has pagoda temples,
in a tropical setting.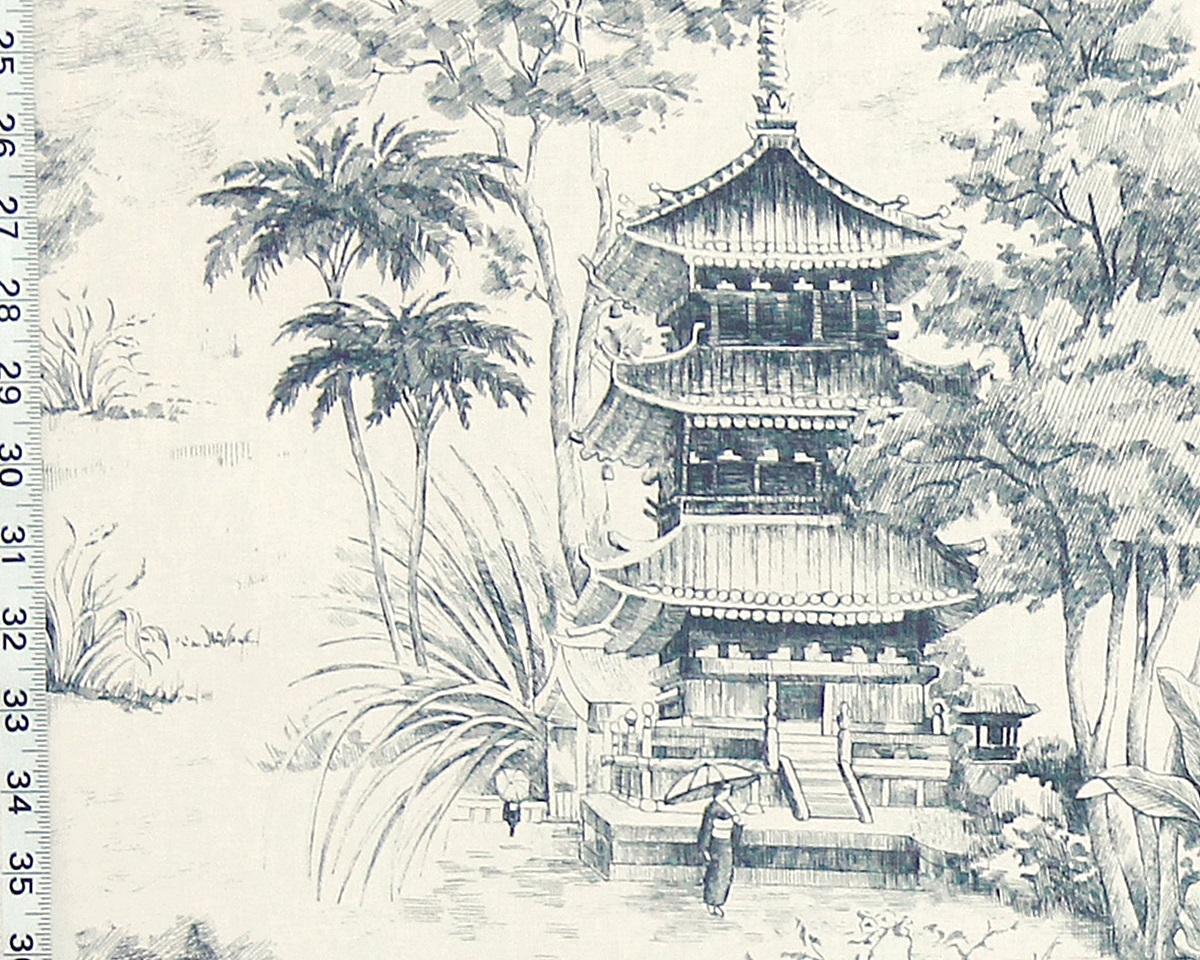 This shows two different temples,
with people strolling on the surrounding grounds.
This is done in a dark charcoal blue ink,
with a vintage look.
I love the details- like the temple bells,
that seem to be swaying in a breeze,
and the stone lantern.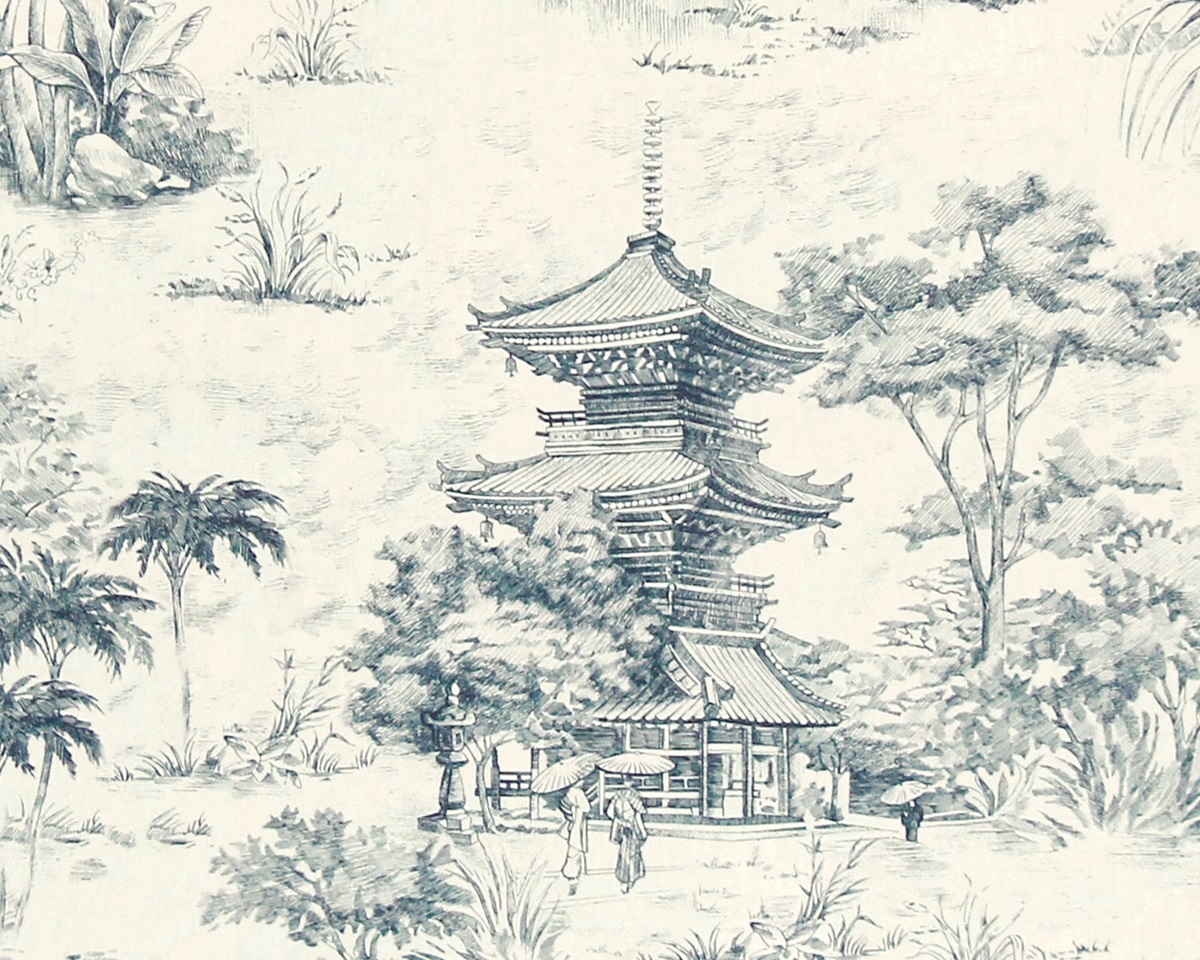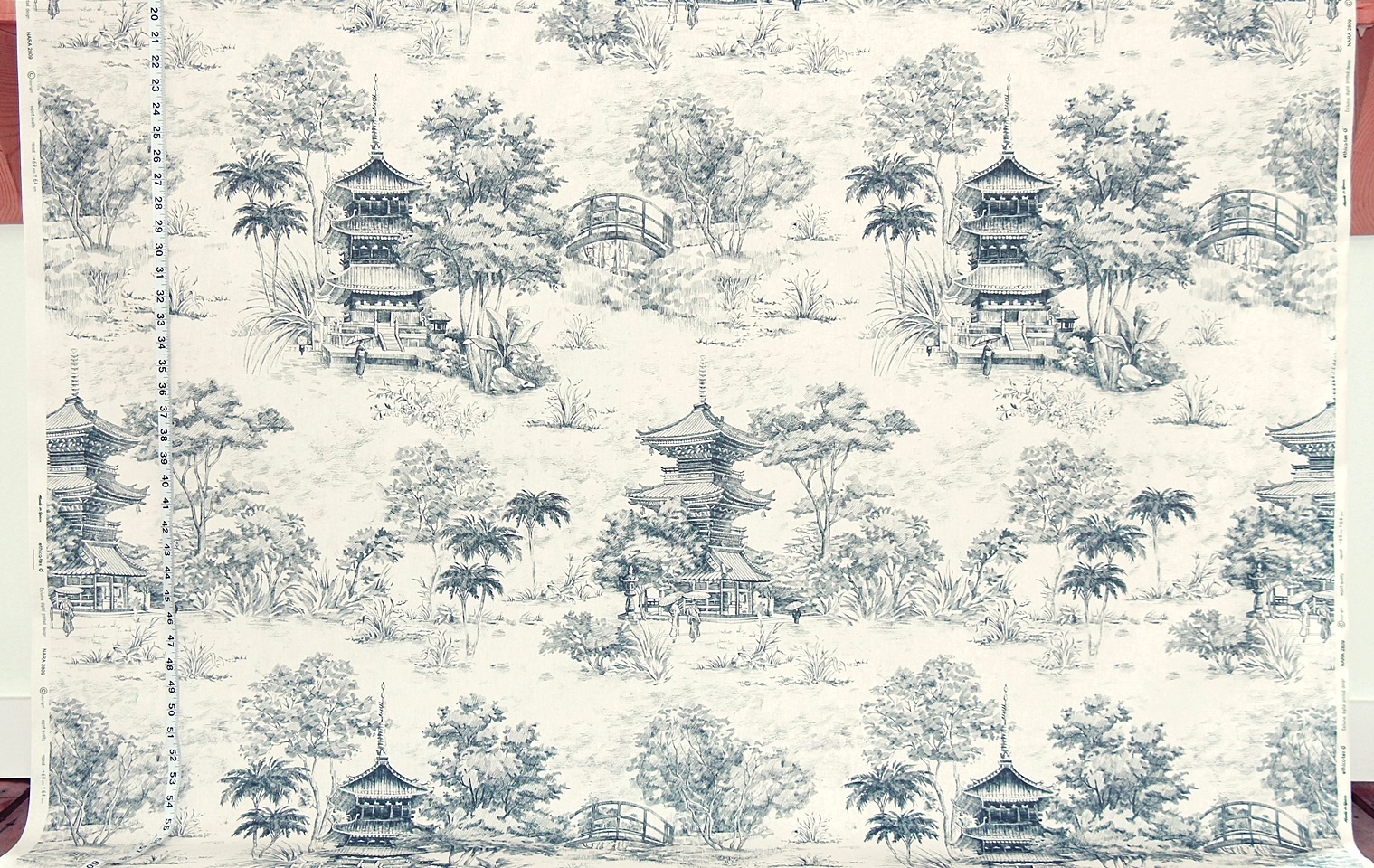 Going in a totally different direction is this very busy,
very bright pattern!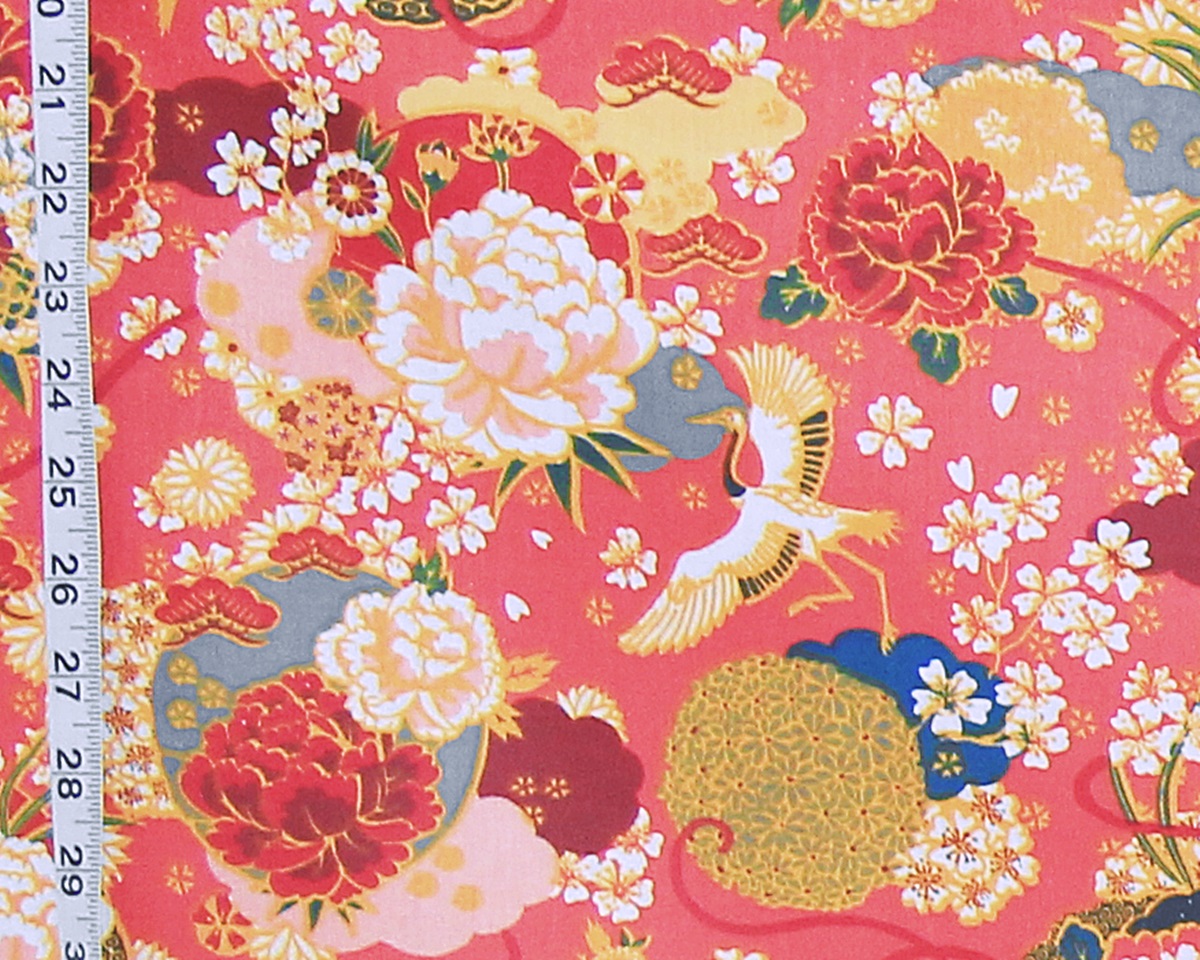 This has cranes flying over a landscape
of gardens, flowers, and ponds.
The pattern has a lot of variety which keeps the eye moving,
and the coloring is bright and bold.
The background is a lovely coral pink.
This is printed on sheeting weight,
and is suitable for quilting,
as well as home decorating projects.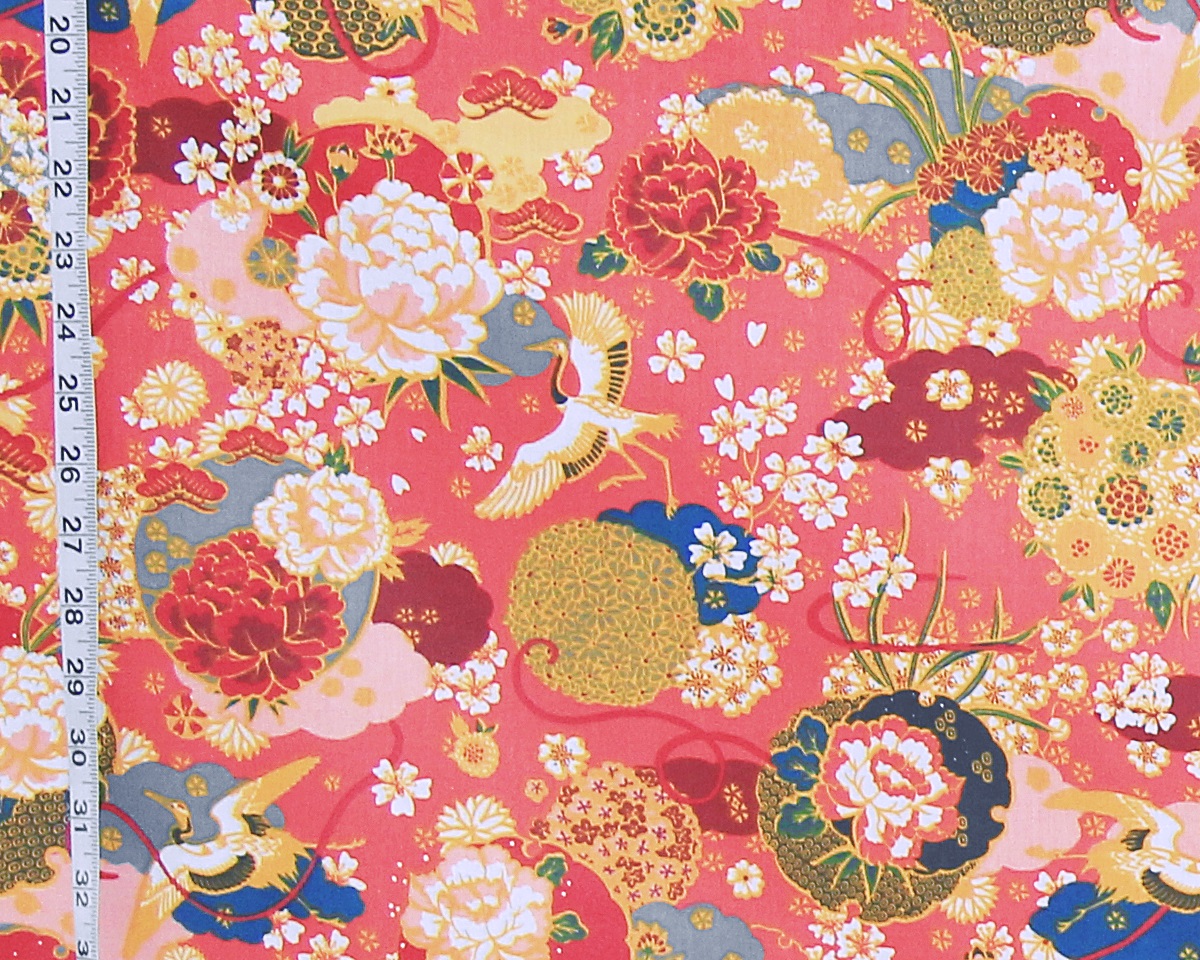 The last Asian fabric that has been added is the
Japanese lantern wind chime fabric.
This is just plain pretty!
It has wind chimes done in pretty colors,
swaying among flowers on a background of soft blue.
The pattern is rather open,
but the delicate floral branches fill the spaces between them.
And, that blue is a perfect backdrop for them.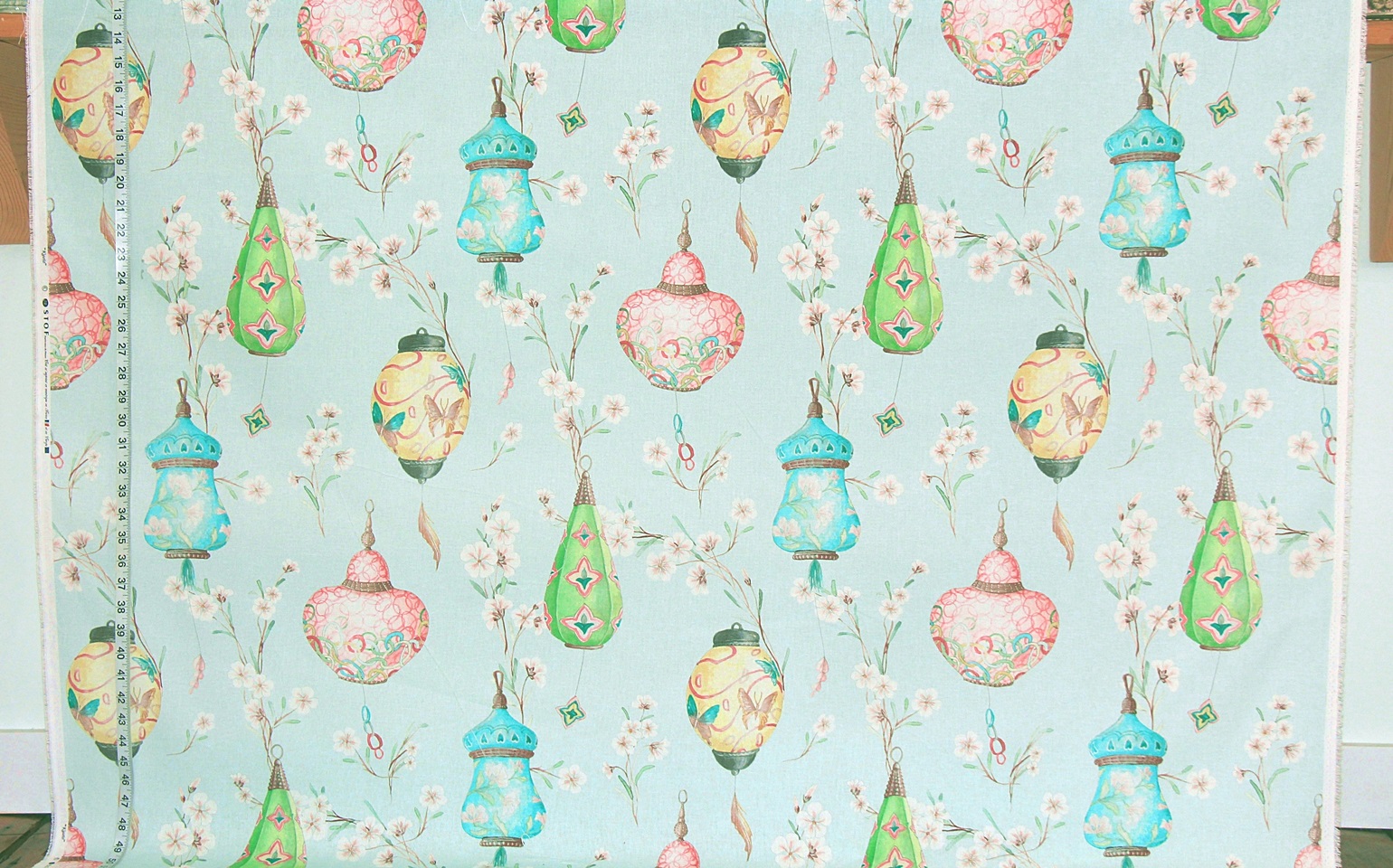 For these and all the Asian Fabrics see the
Asian Fabric category.
And keep checking the
as there are other new fabrics that I will be listing.
_____________________________________