We have two new elephant fabrics!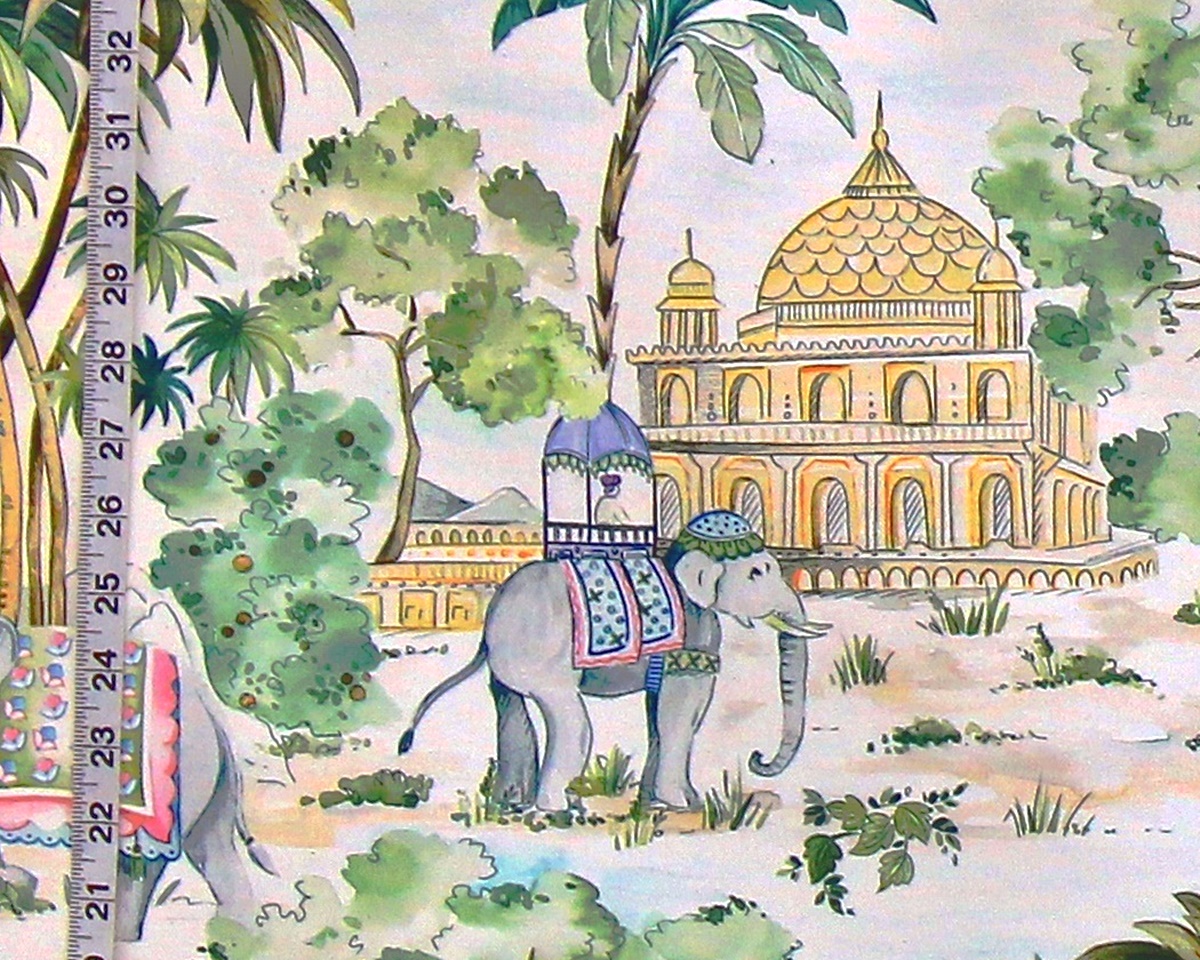 The first shows a garden with a temple or palace,
where two elephants are seen.
One is standing still,
while the other is striding quickly along.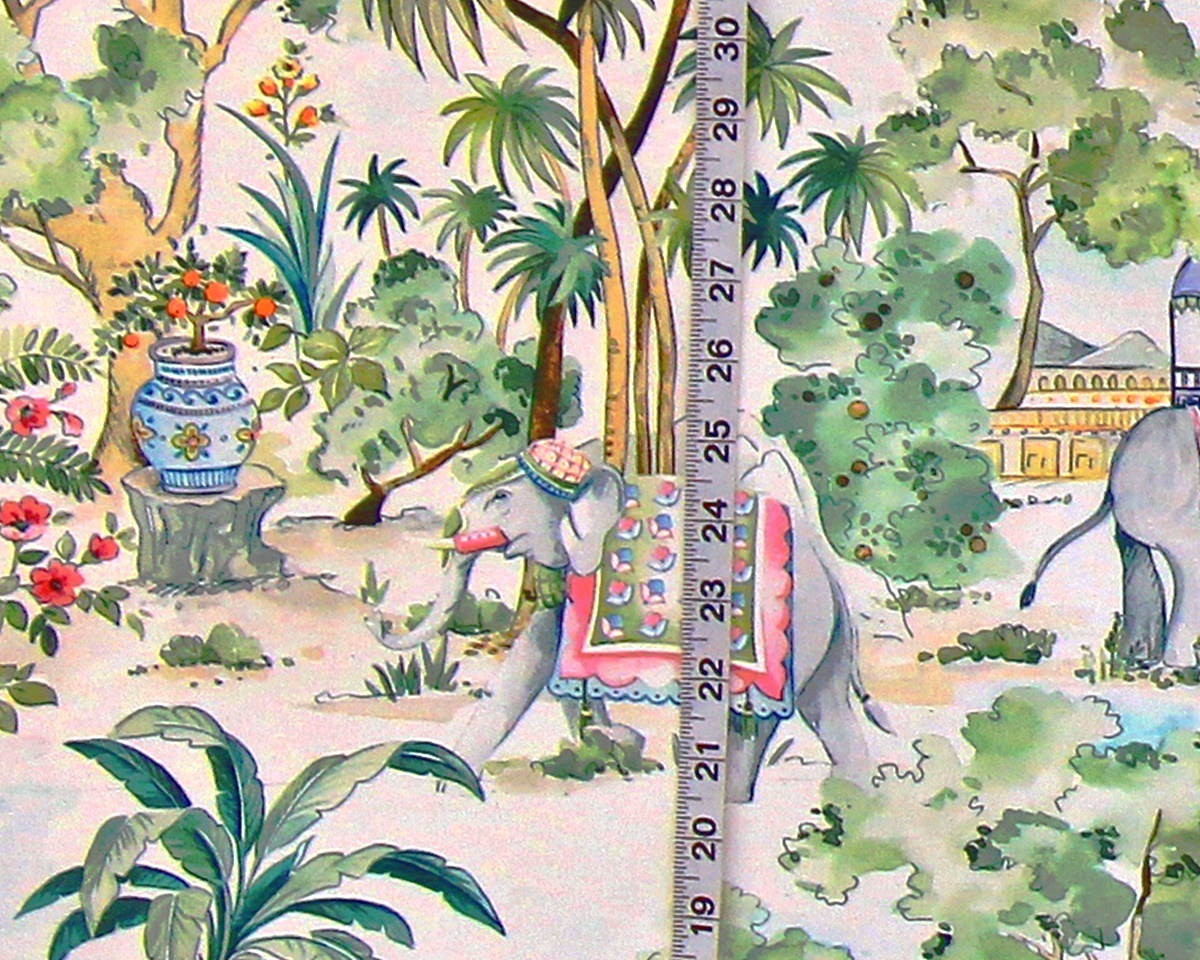 This is a fun fabric,
with a slightly whimsical look.
Colors are soft pastel tones,
punctuated by bright pink and orange.
The scale is a bit smaller than many patterns today.
It is perfect for curtains, cushions, duvets, etc.
The second new elephant fabric is very different!
This pattern shows elephants with
palm trees, flowers, and other exotic animals.
The scale is larger than the other,
with bold coloring on a biscuit tan background.
I particularly like the stylized plants and the other animals,
which give it a lot of interest.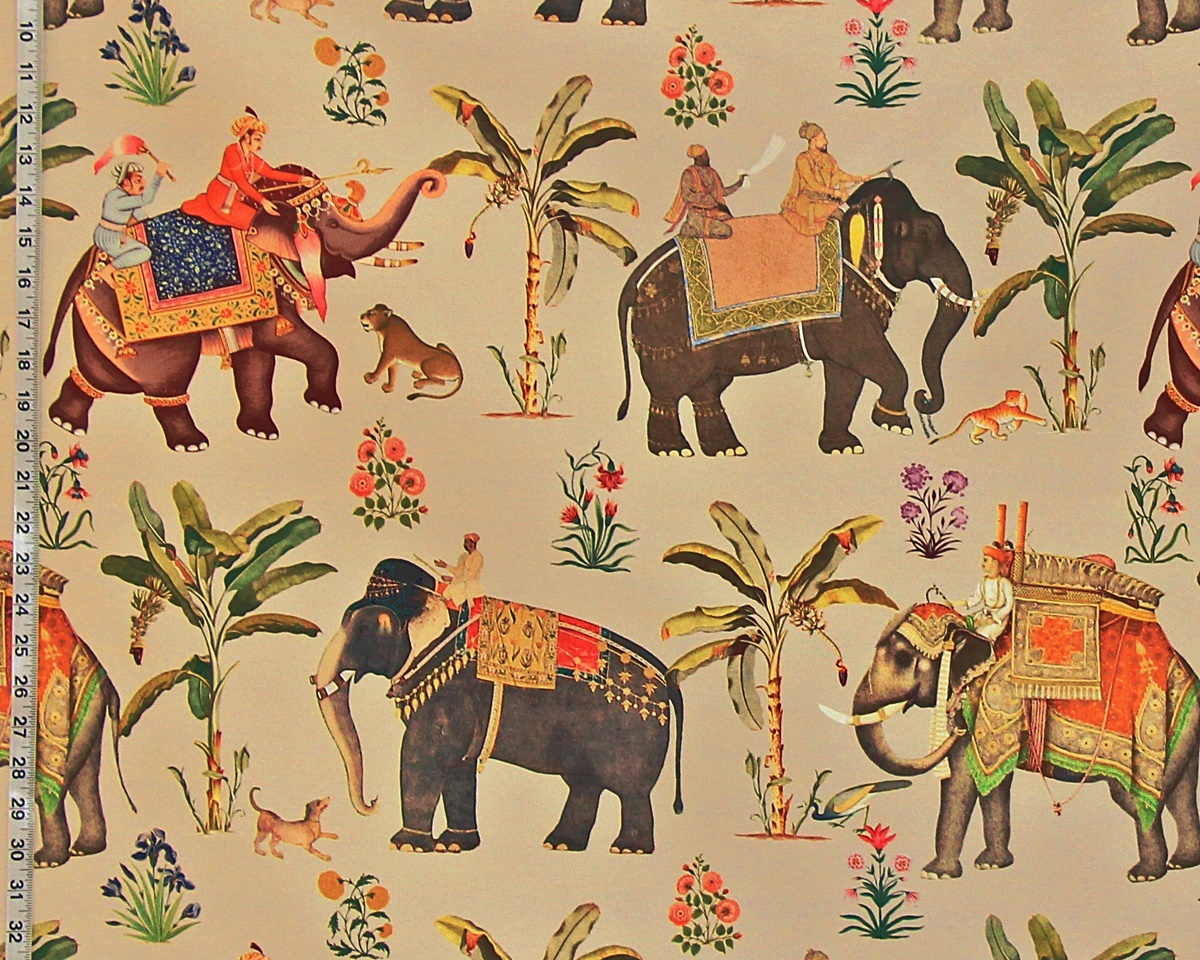 These join the other exotic patterns
with elephants.
One of the most interesting of these is
the African animal pattern done as a batik.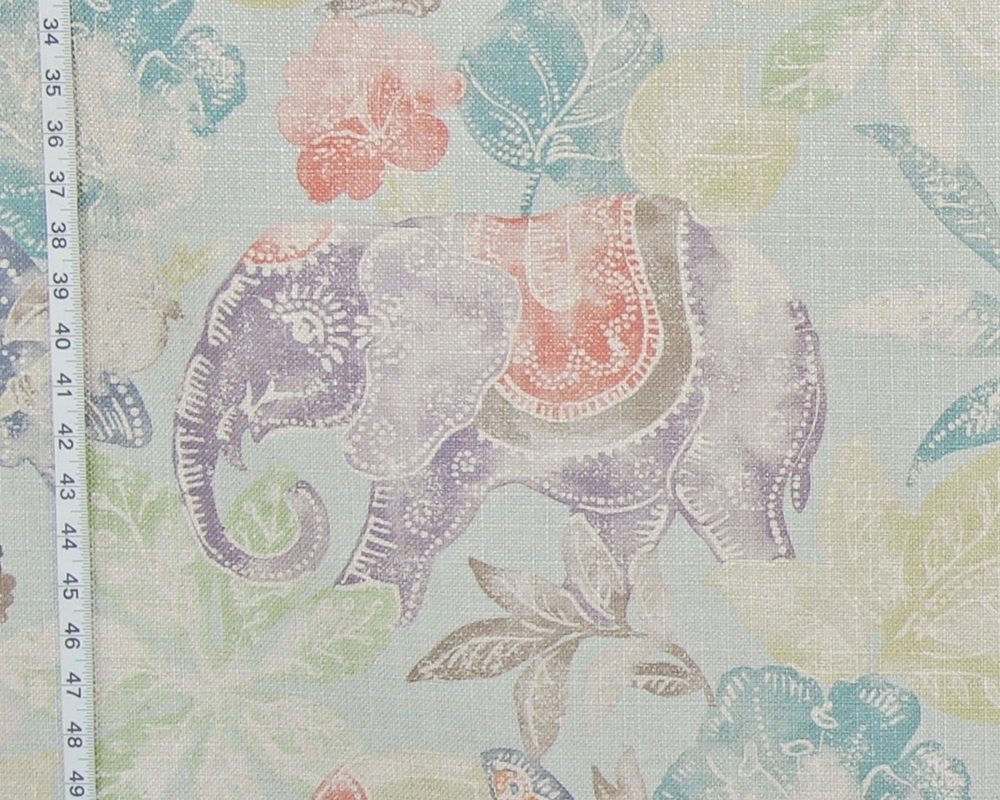 This is very softly colored with
grey, purple, orange, teal, and yellow green,
with white on pale blue.
It shows a lion, toucan, and the elephant
in a tropical jungle.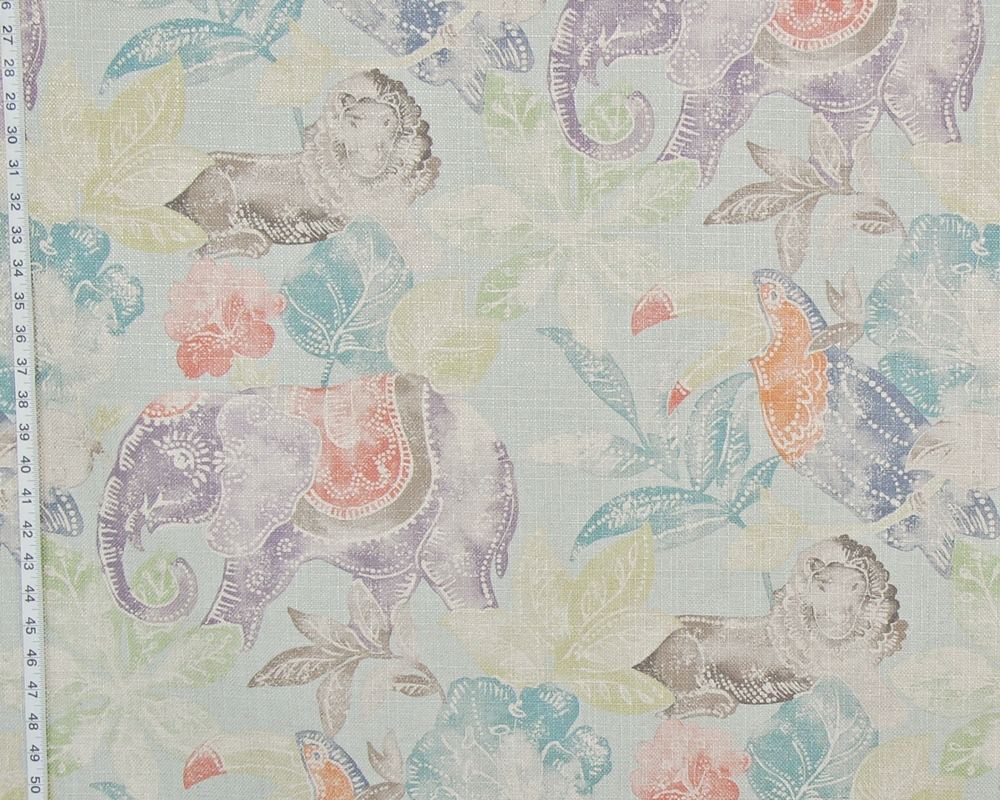 A taupe background gives the
African Animal fabric
a sophisticated look.
One thing that is interesting about this fabric
is that the design parts are spread out.
One can really see all of the pattern.
The pink gives a bit of pop.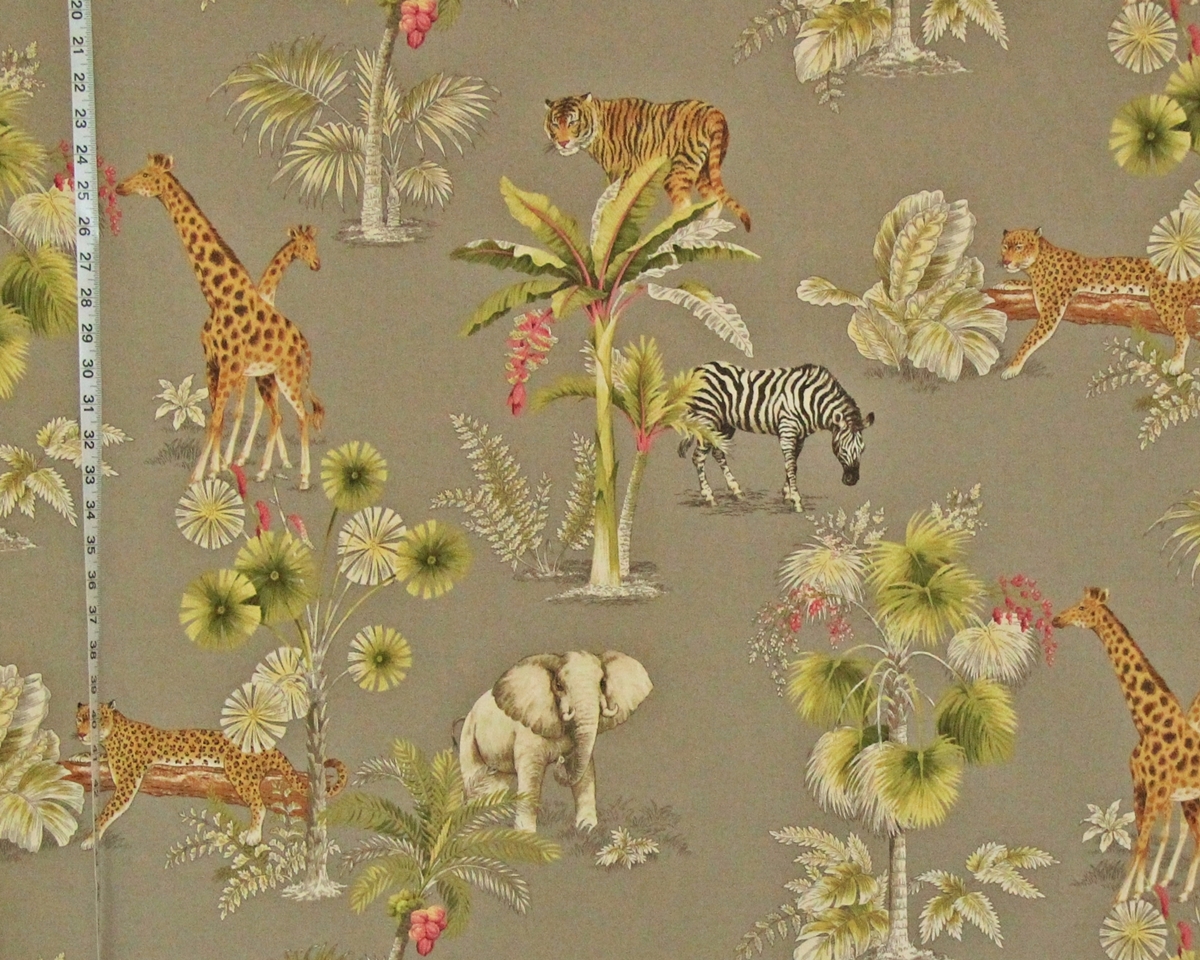 Going in a very different direction than the classic
taupe background animal fabric is the
Jungle monkey elephant sloth fabric.
This is just plain fun!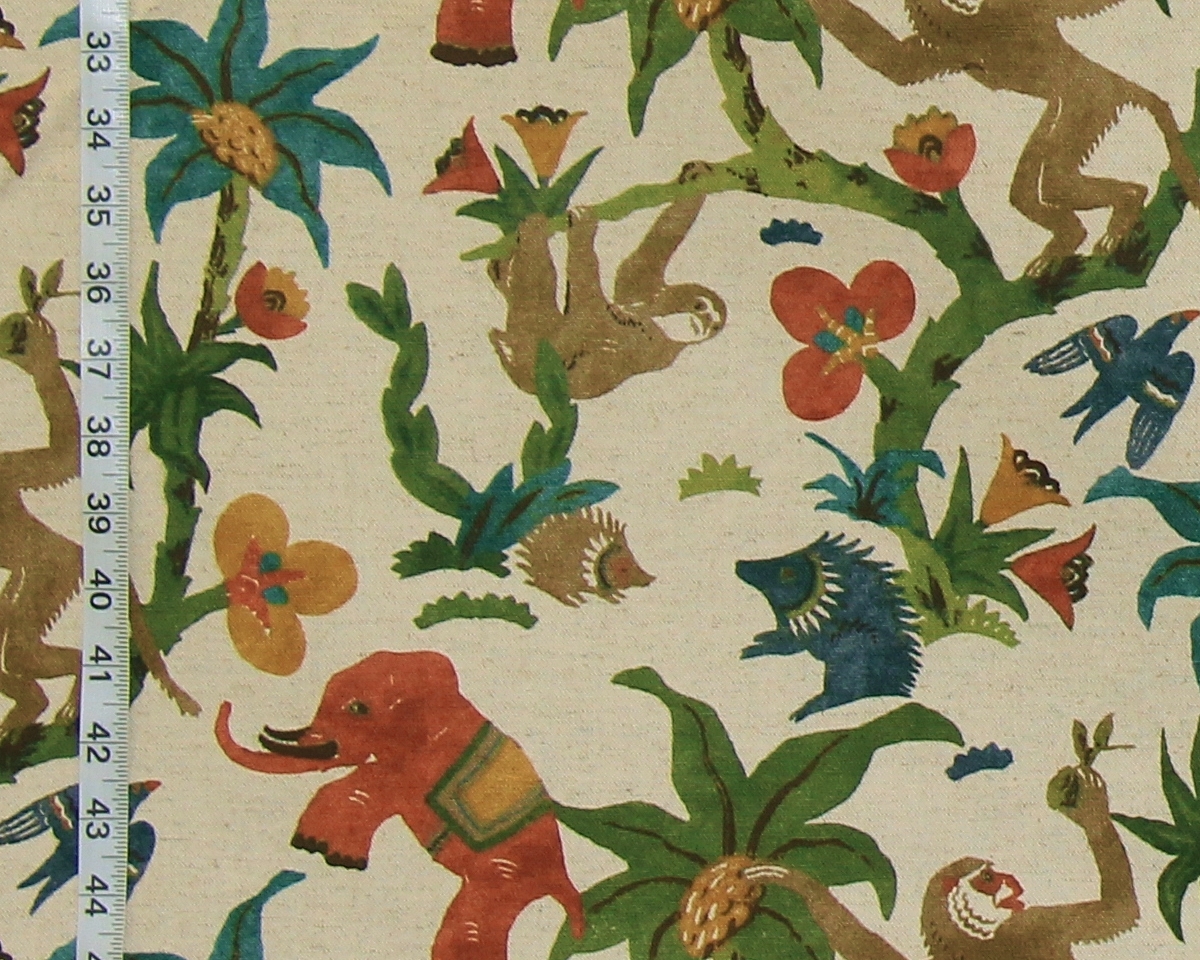 This shows animals and birds in a stylized jungle.
I love the porcupines and the sloth!
The design is playful,
colors are tonal,
and the total of its parts is happy!
There are several other patterns with elephants.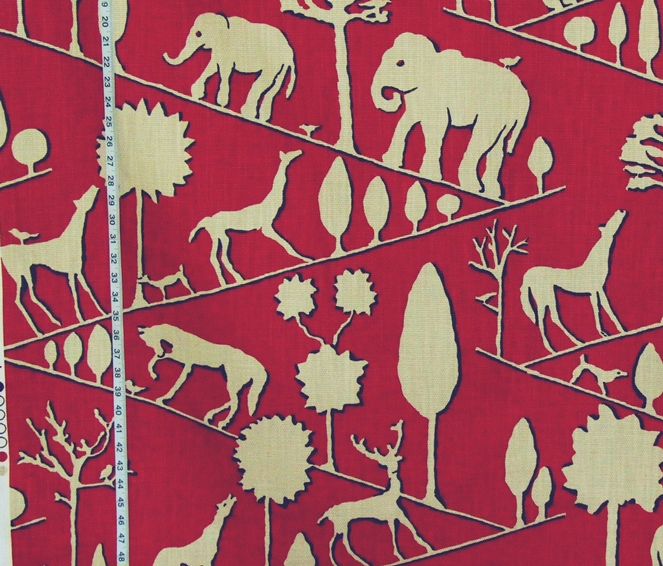 The animal silhouette fabric
shows animals of all kinds in a stylized landscape.
To me it is such an odd grouping of
different animal types that it reminds me of
animals boarding Noah's Ark.
It is also available in white.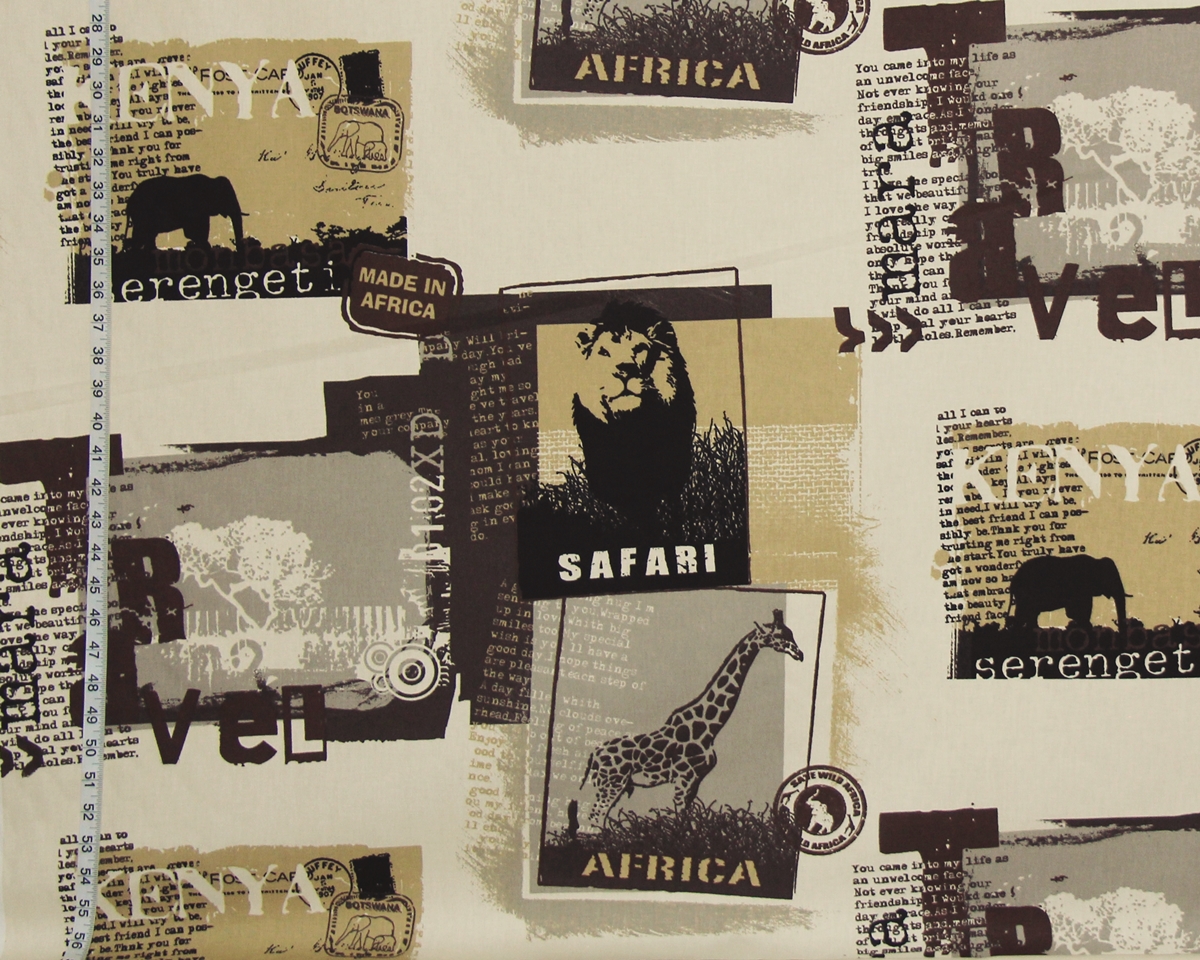 The African Safari Poster Fabric
also has elephants.
This has been done in neutral shades and
would be a great mixer for other more colorful exotic animal fabrics.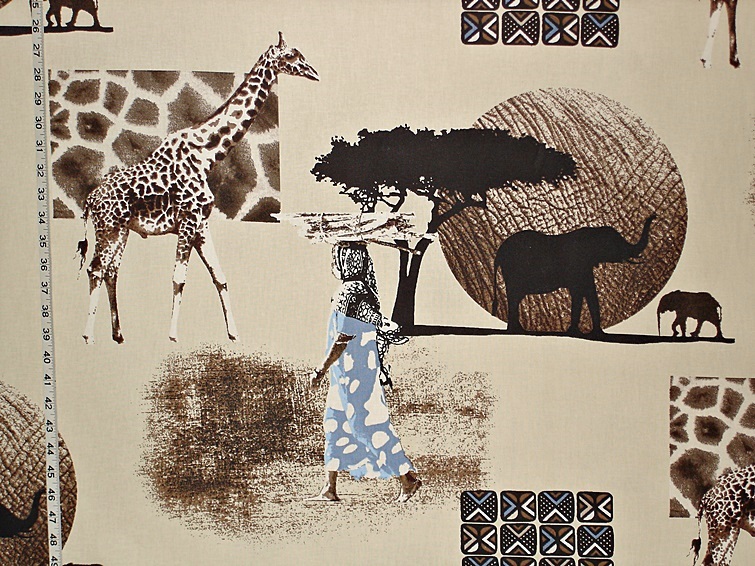 The African fabric with the woman walking
is an intriguing pattern.
This has a woman, animals, and ethnic patterns.
The woman seems to have a sense of a journey as
she walks through the African landscape.
The animals are shown against close-ups of their skin,
and the rectangular design seems to pull it all together.
The last pattern we have with elephants
has portraits of different animals that
seem to be hanging on a patterned grass cloth wall.
This is heavy enough to be used for upholstery.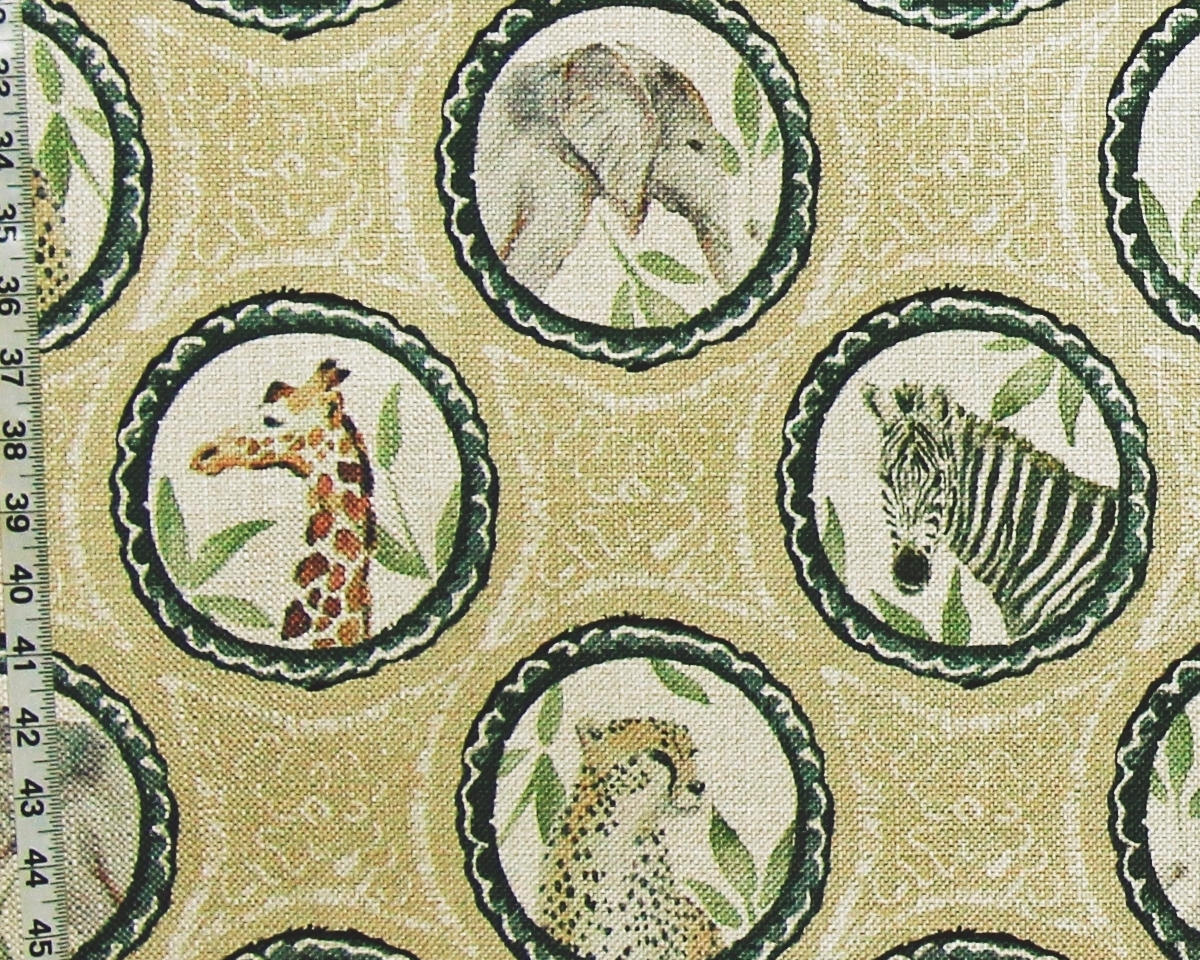 To see all of the fabrics with elephants see the
Exotic Animal Fabric category.
_________________________________