Just listed are three new paisley fabrics.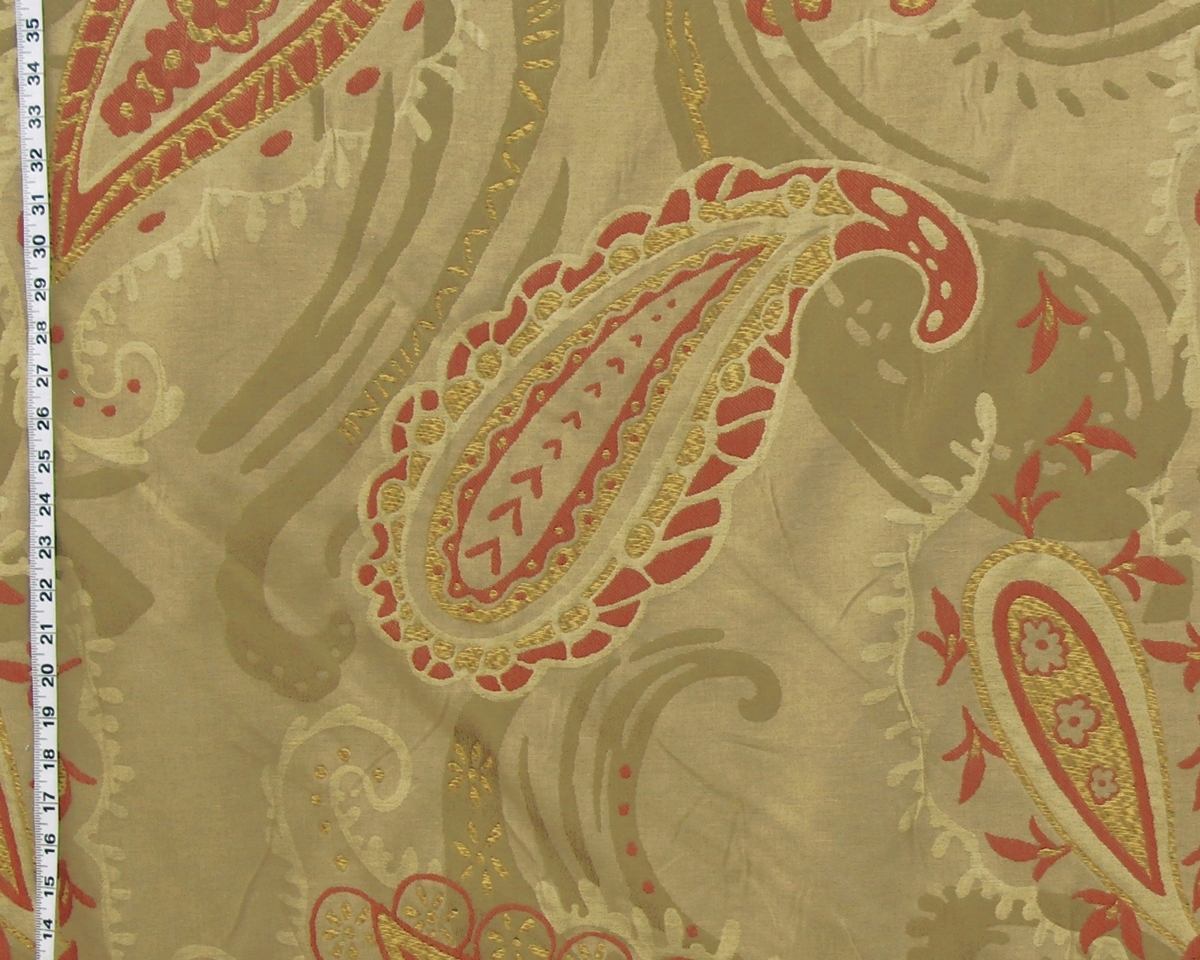 The first is the Clarence House Fabric- Menandre.
This is a woven upholstery weight fabric.
It has a huge scale!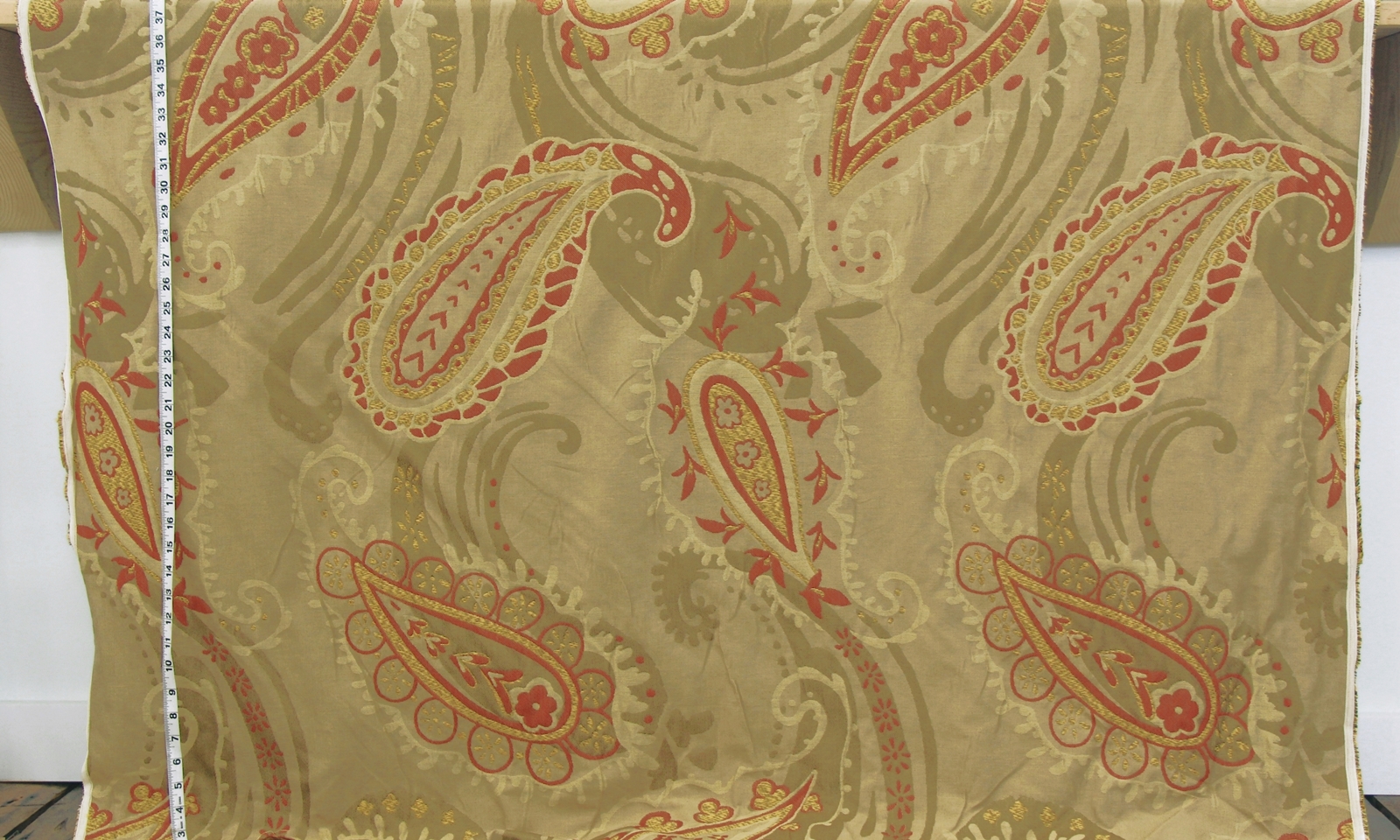 This is woven of brown and taupe with
red, orange, yellow, and green.
This does have some drape,
and could be used for heavy draperies as well as upholstery work.
The second paisley is also a Clarence House.
Another large scale pattern, this is a sheeting weight.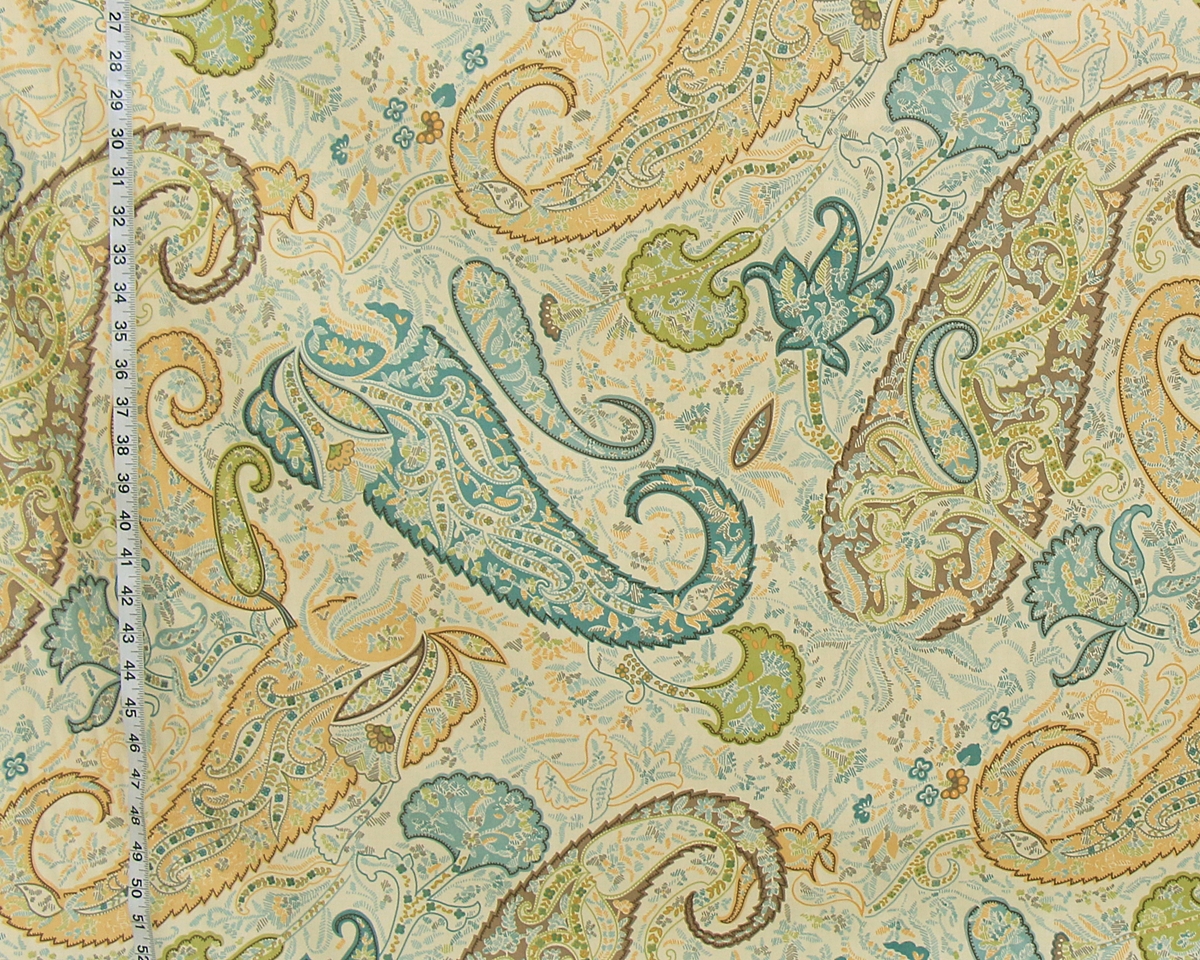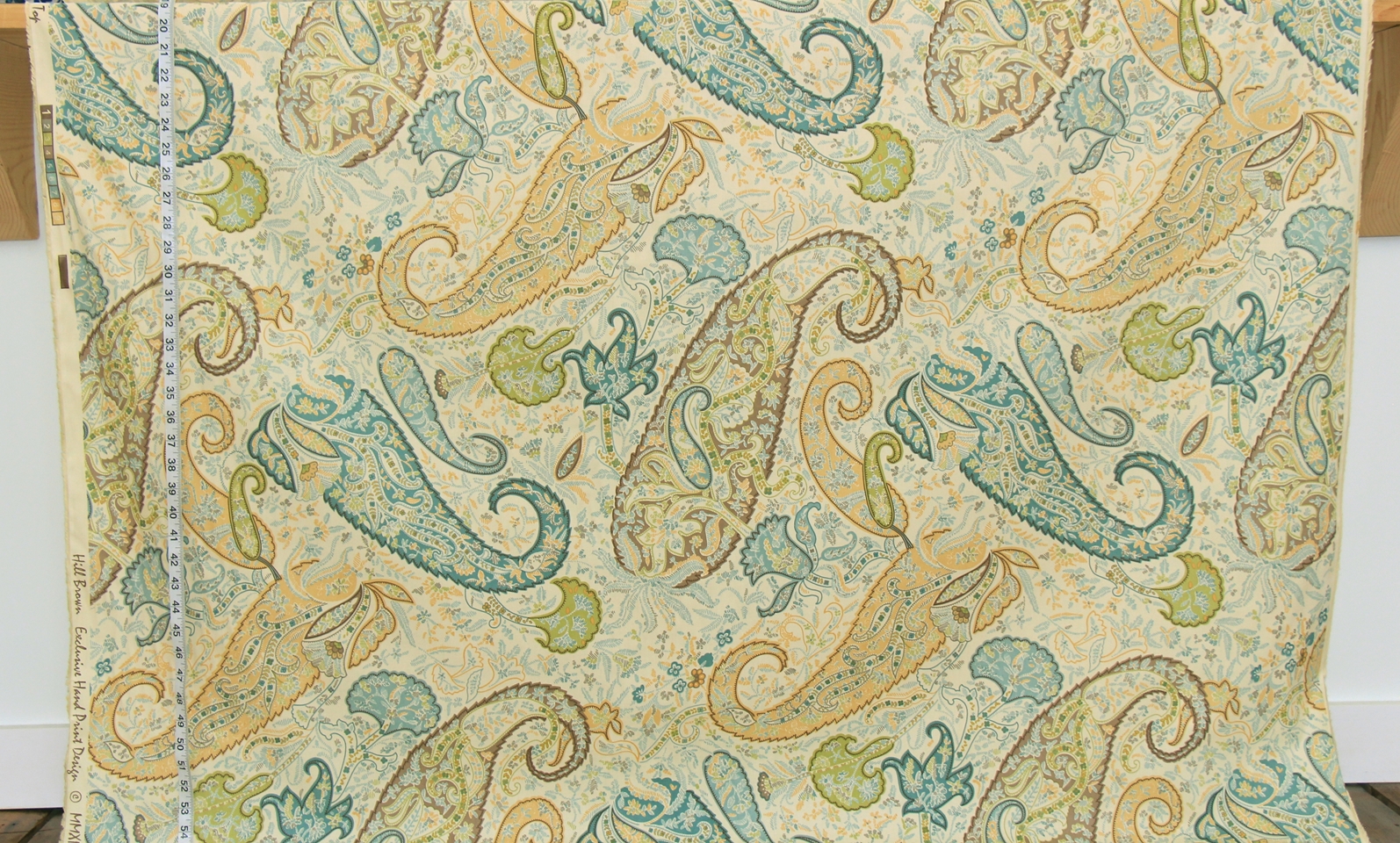 We have two other colorways of Chutney listed.
There is a striking orange pink version.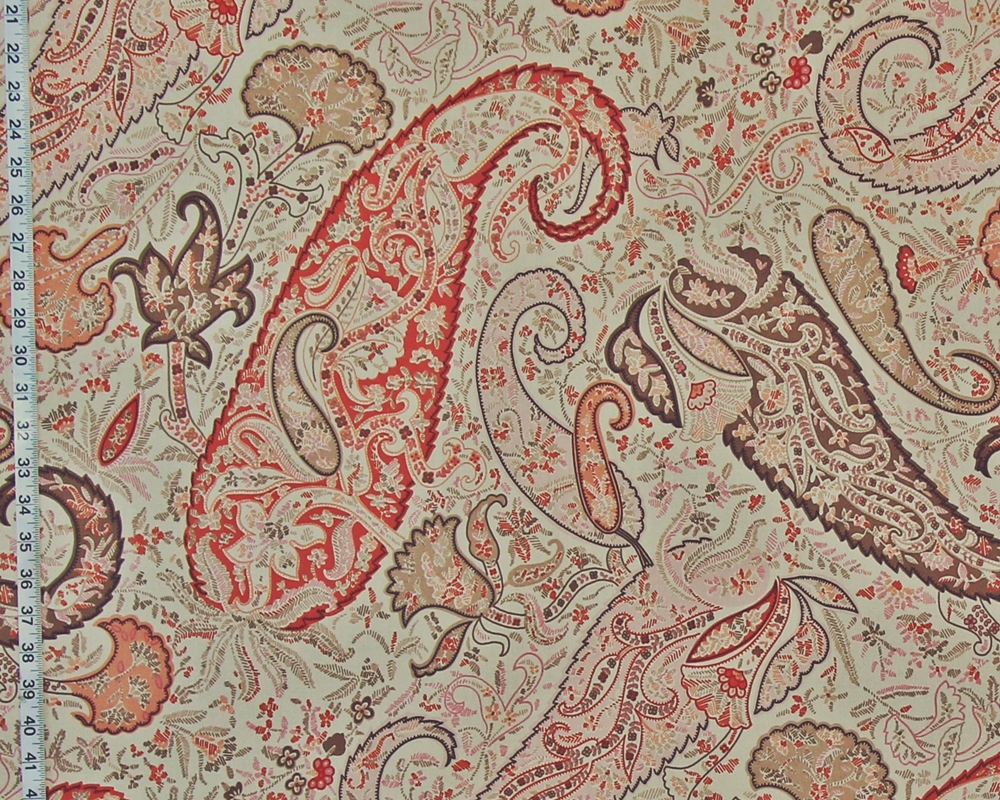 And there is a blue aqua version.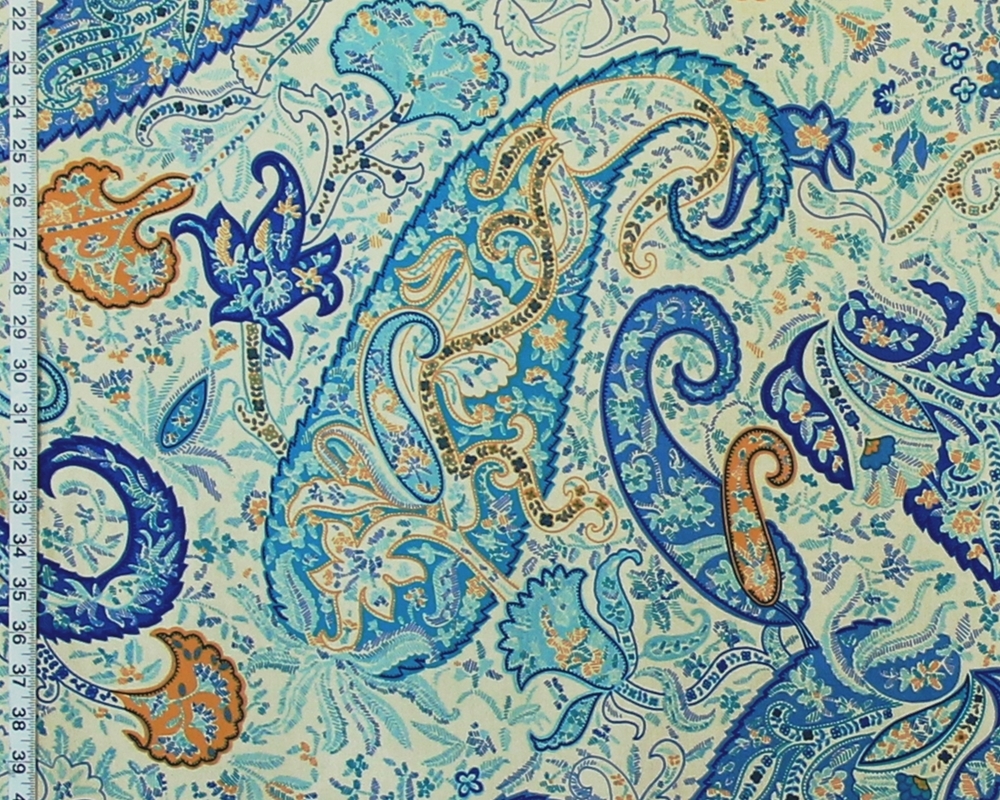 The third new paisley fabric is very different!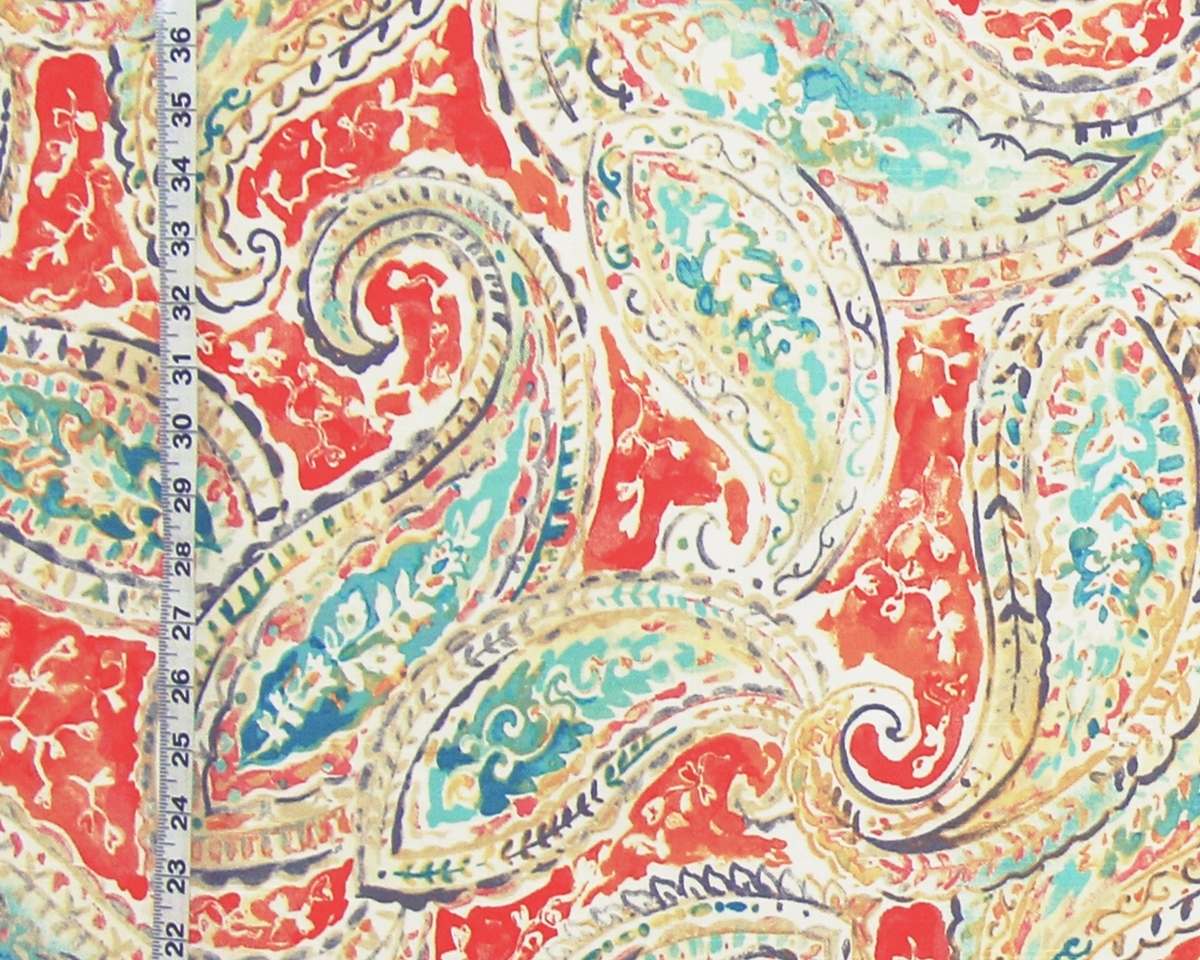 This has the look of a fresco, with some design elements which
look as if they were batiked!
It has both a vintage and retro look!
This would be fun as a shower curtain
or as an accent pillow.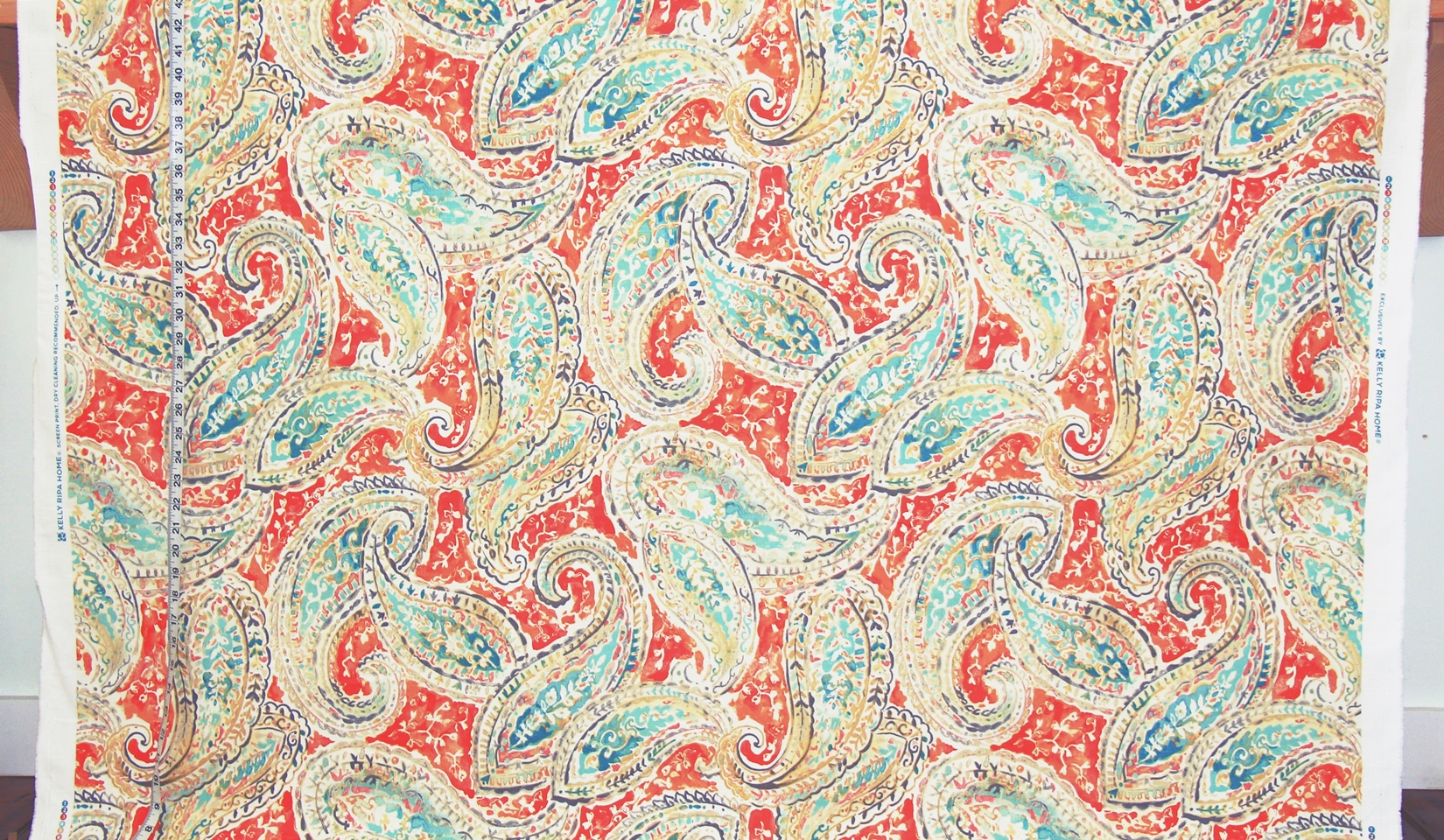 All of the paisley fabrics we have can be seen
in the
Paisley patterns come in what one might call classic designs,
and also those that are outrageous.
And, while the 60's brought them back to everyone's notice,
the paisley pattern is one of the oldest motifs in history.
The new patterns are not exactly classic paisley patterns,
but, we do have quite a few that are not as extreme in scale or color.
Truely classic in design is this handprint.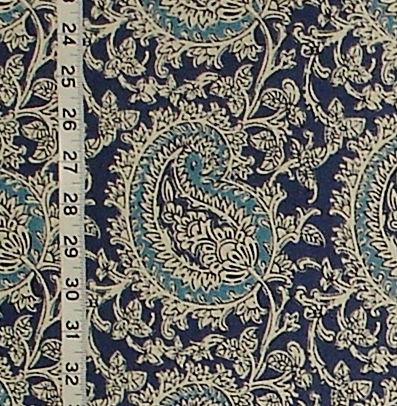 Small in scale, done in turquoise and white on dark blue,
it is easy to work into a decorating scheme.
It is one of five different patterns that are mix and match.
Another true classic is this one done in black, grey, and cream.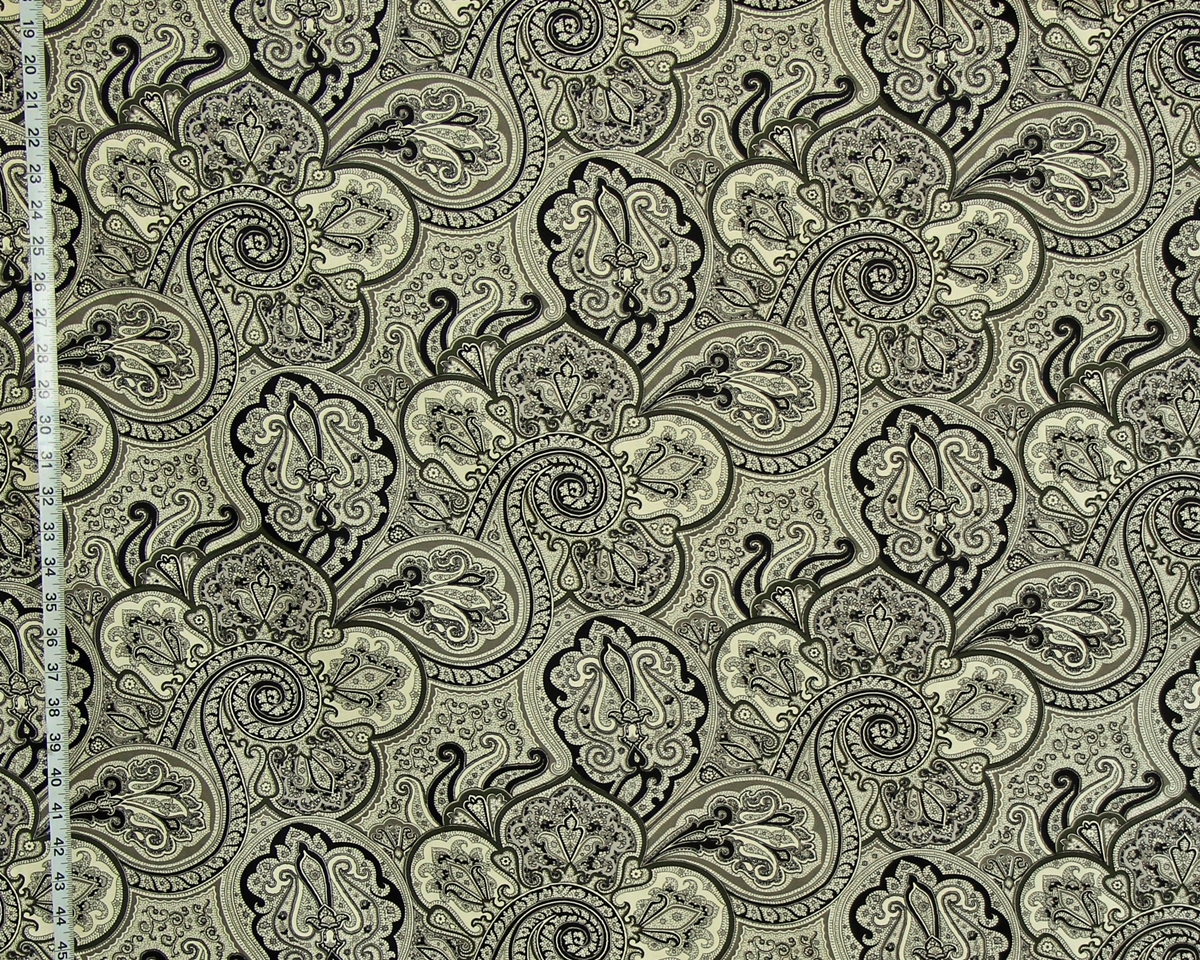 I love the way it swirls diagonally up the fabric!
Not quite as classic, this blue paisley fabric
is almost like a reverse paisley-
single botehs rest on a field of small flowers.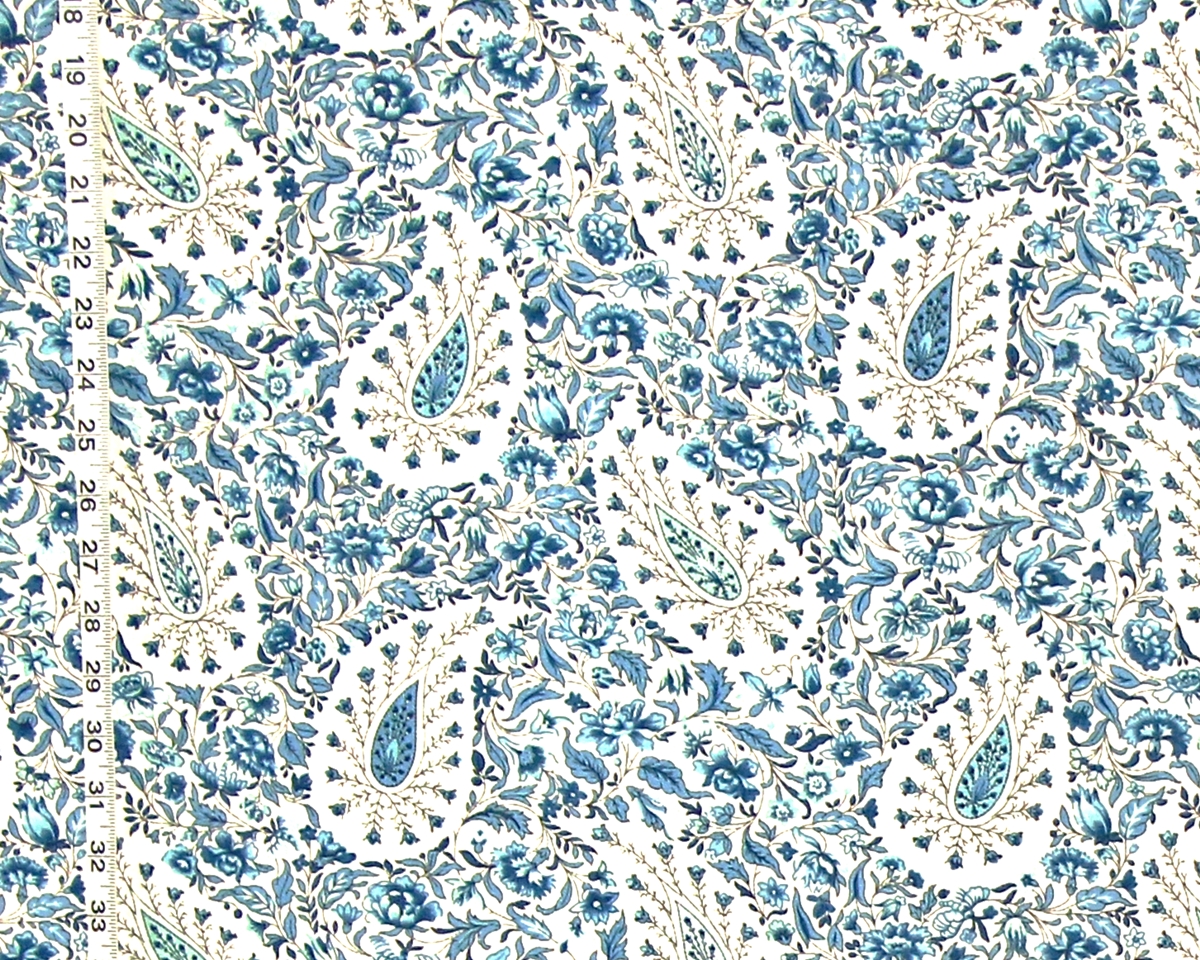 It comes in a different colorway,
with a tea stained background.
It has the look of a
Medieval French millefleurs fabric.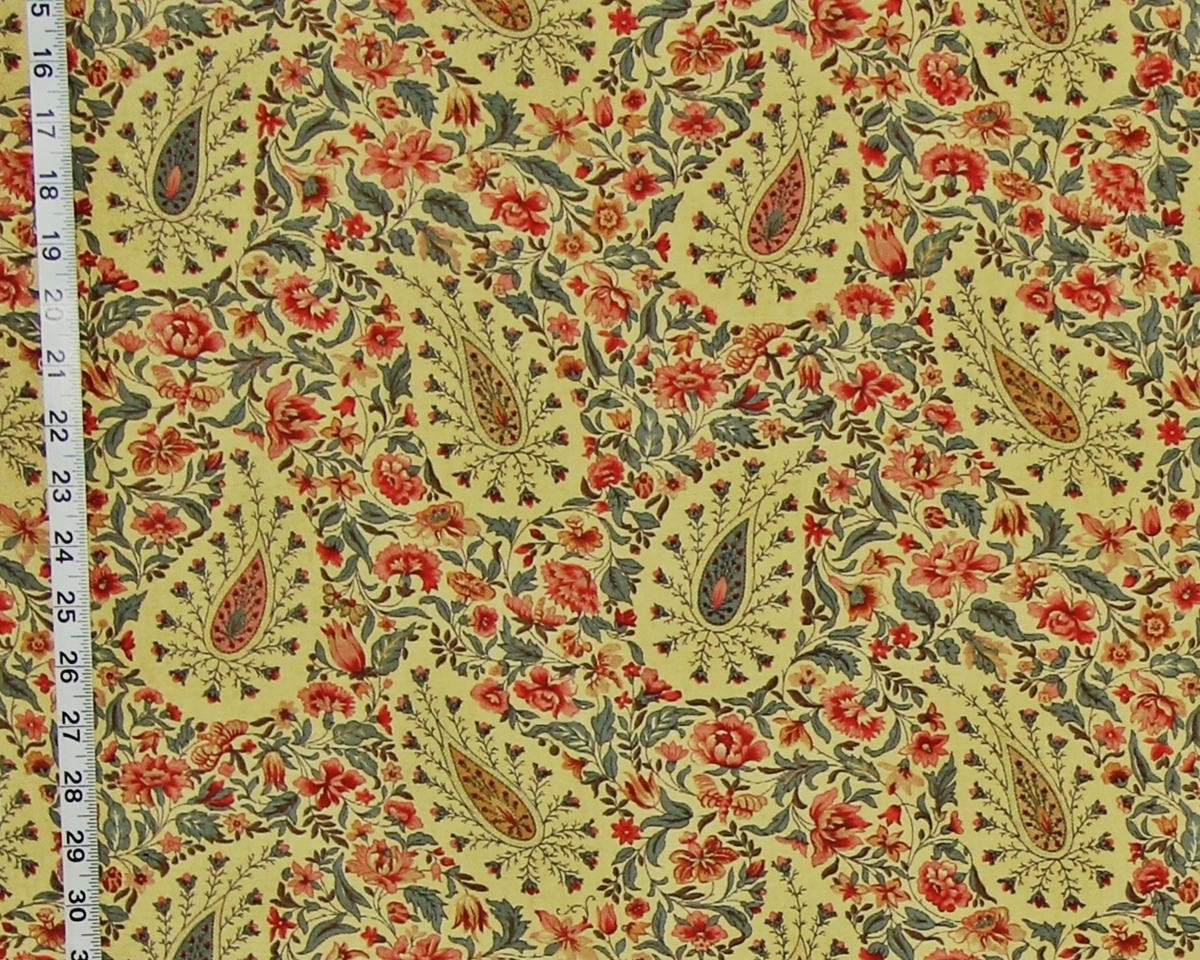 So, whether you are looking for a classic pattern to fit into
a decorating scheme,
or one to add POW and shock power,
take a look at the
and see if any are what would work for your home.
___________________________________