We recently added some Swiss Chalet Alpine Pillows to our
Pillow Category!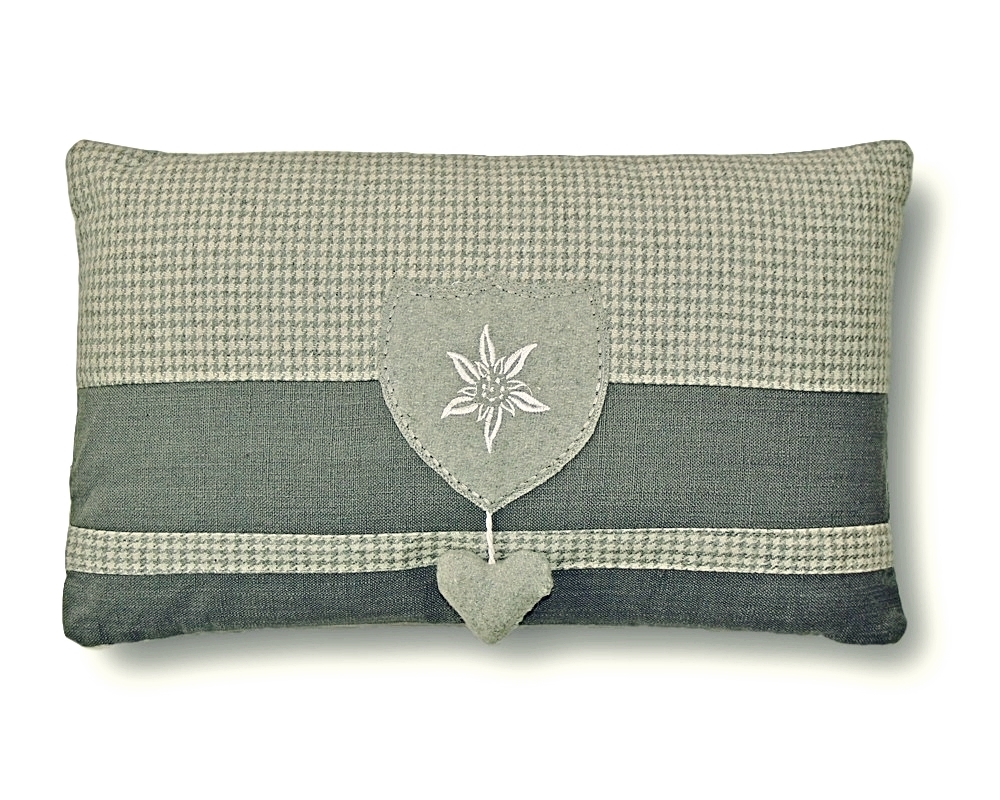 This features an embroidered edelweiss on a shield with a
puffy dangling heart,
the background is grey houndstooth with striped with darker grey.
For those that love the alpine chalet decorating-
this is perfect!
The other two pillows are a fun addition to any winter cabin decor!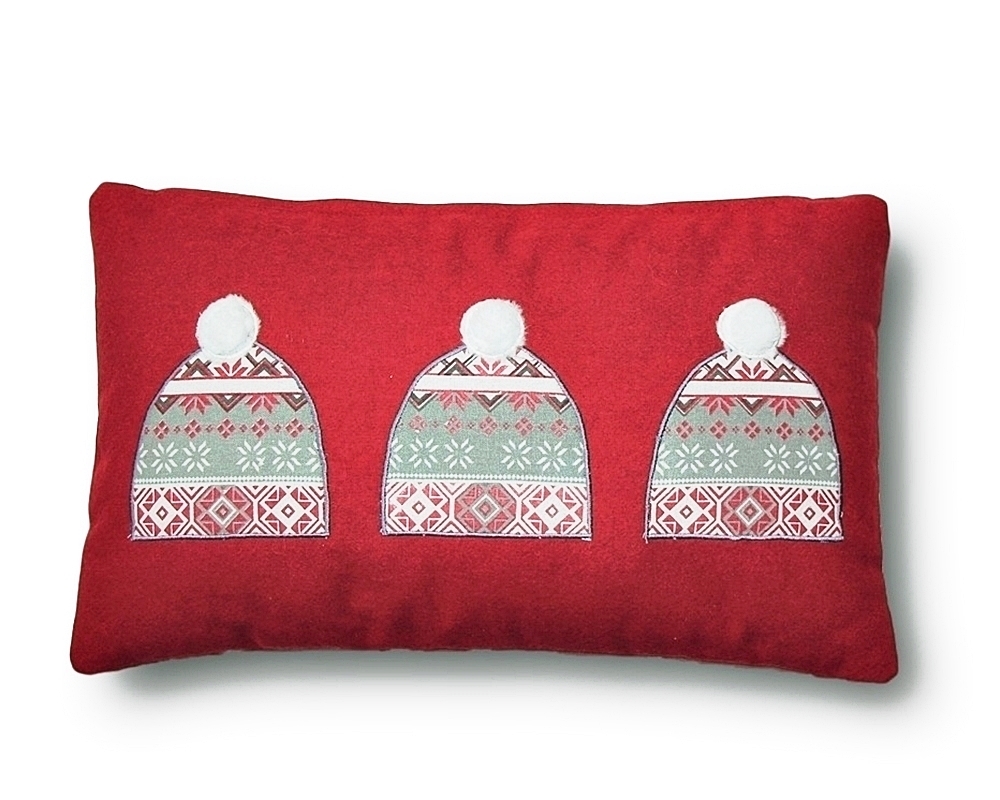 Available in bright red or grey,
a trio of ski hats, decorated with Nordic patterns,
have fun, puffy pom-poms!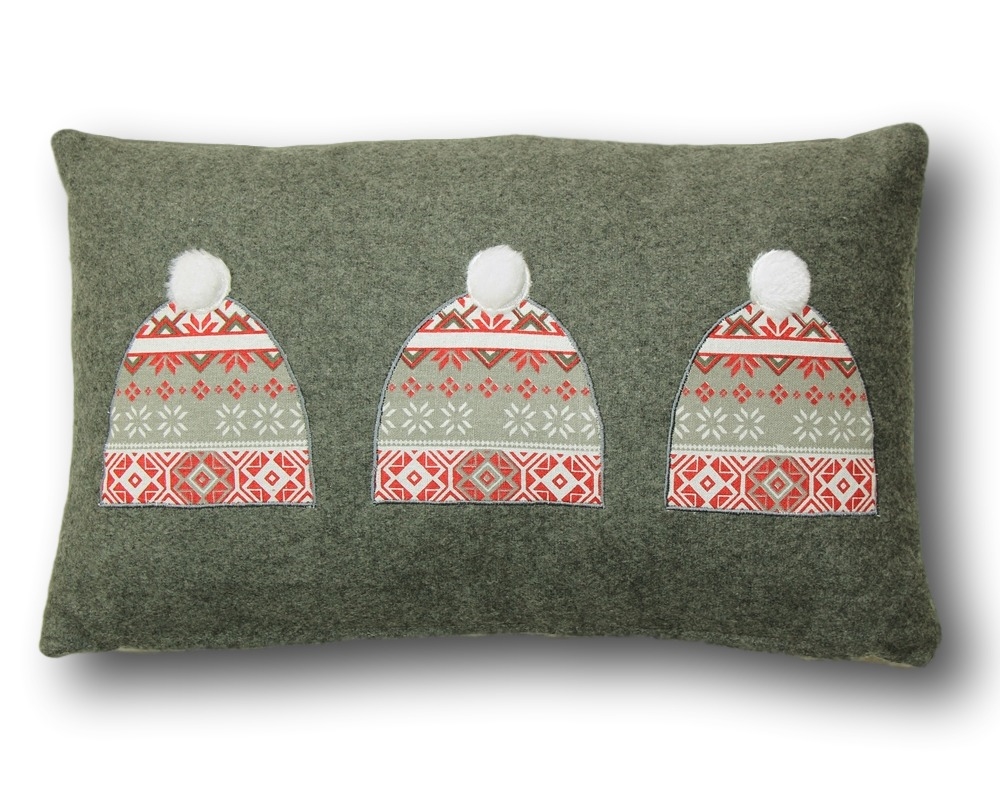 For these and other pillows see the
Pillow category!