We have new orange Indienne fabric and orange paisley fabric in!
We are continuing to build the Indienne fabric category. And the two newest ones are orange, but, oh so different!
The first new orange Indienne fabric has a
strong paisley influence.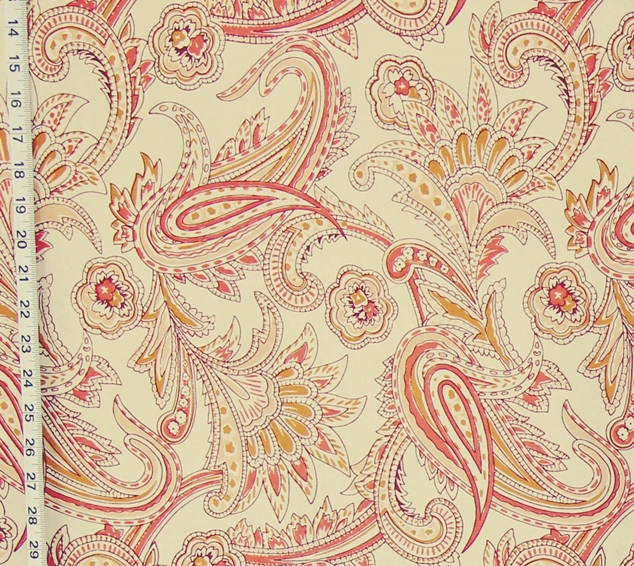 This pattern has both Indienne flowers
and paisley motifs.
It is filled with motion!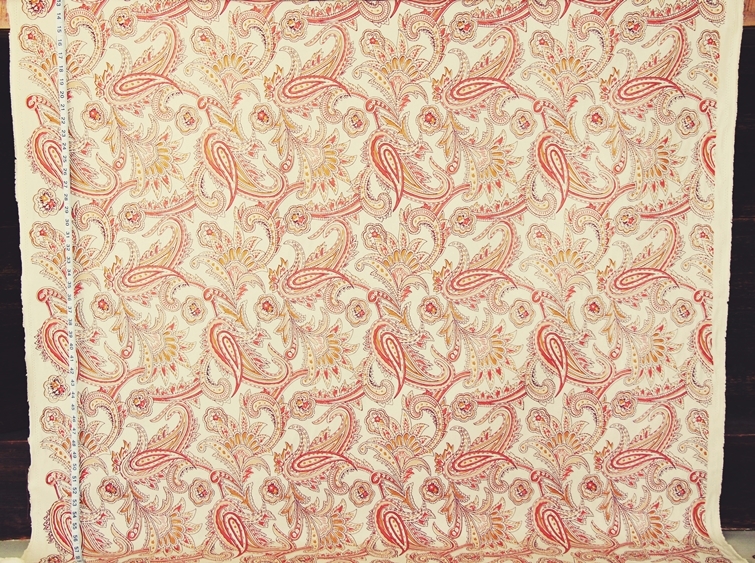 This is done in muted shades of orange, buff gold, and
plum brown on buttercream.
We also have it in an all blue colorway.
Our other orange Indienne fabric is big,
bold, and beautiful!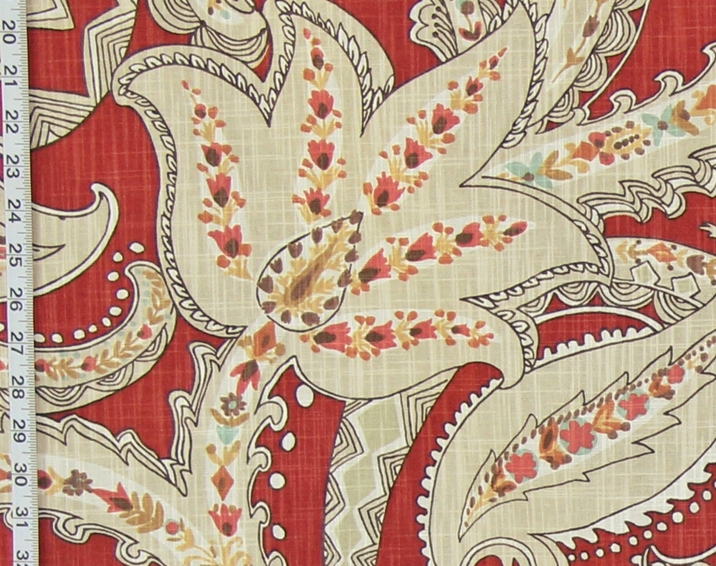 Large floral motifs have a
delicate floral pattern that is charming,
outlining with an ethnic look,
and a strong retro feel!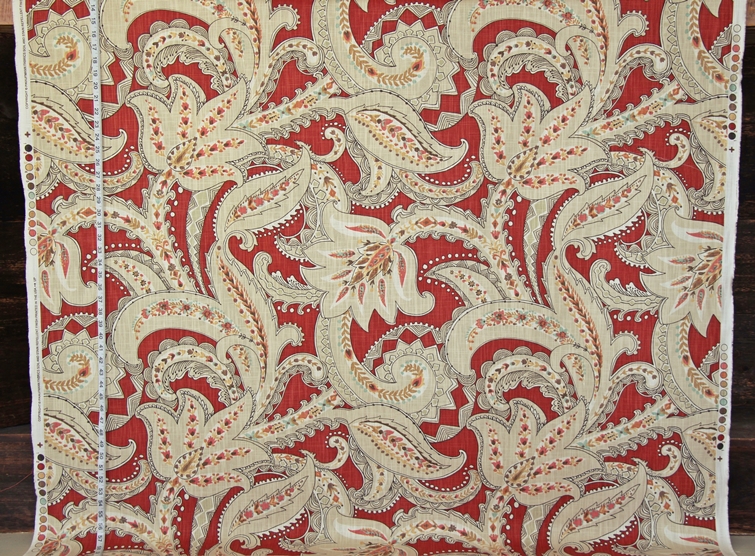 If one wants a bold pattern,
with a high "POW" factor,
this is it-
but, one has to like orange!
For these and other Indienne fabrics see the